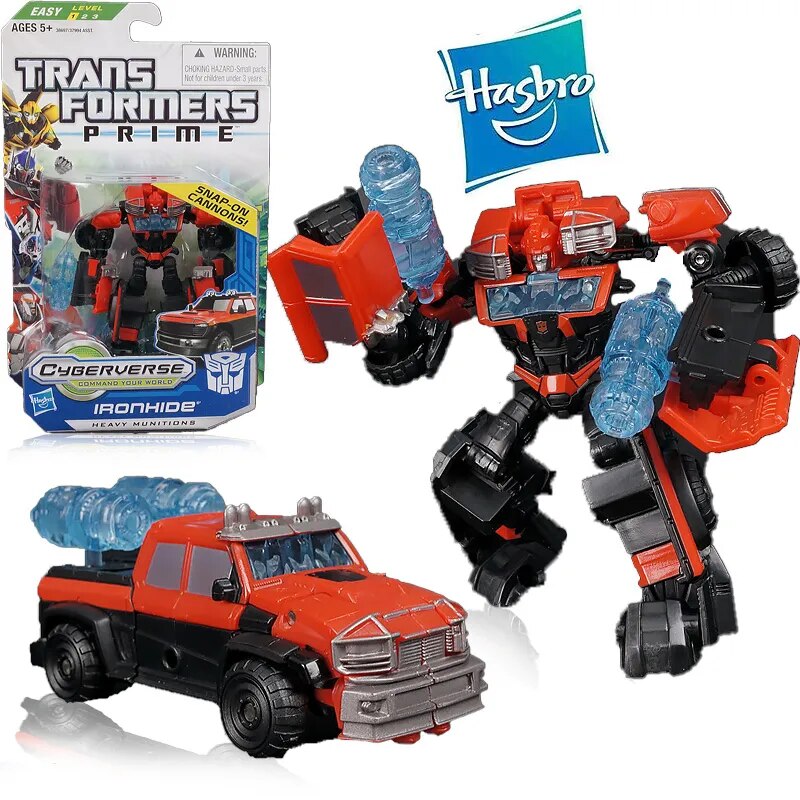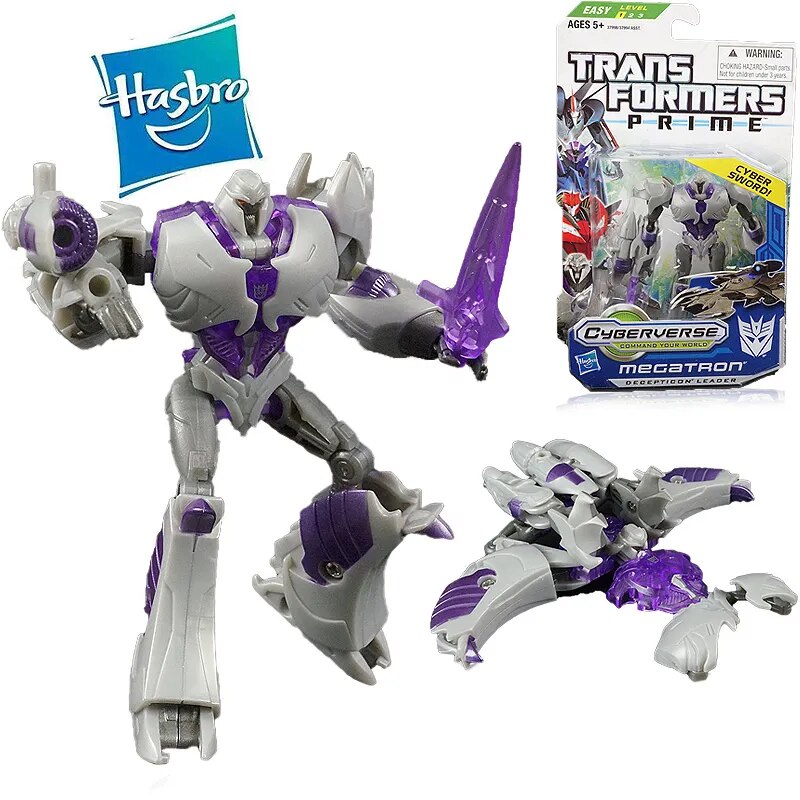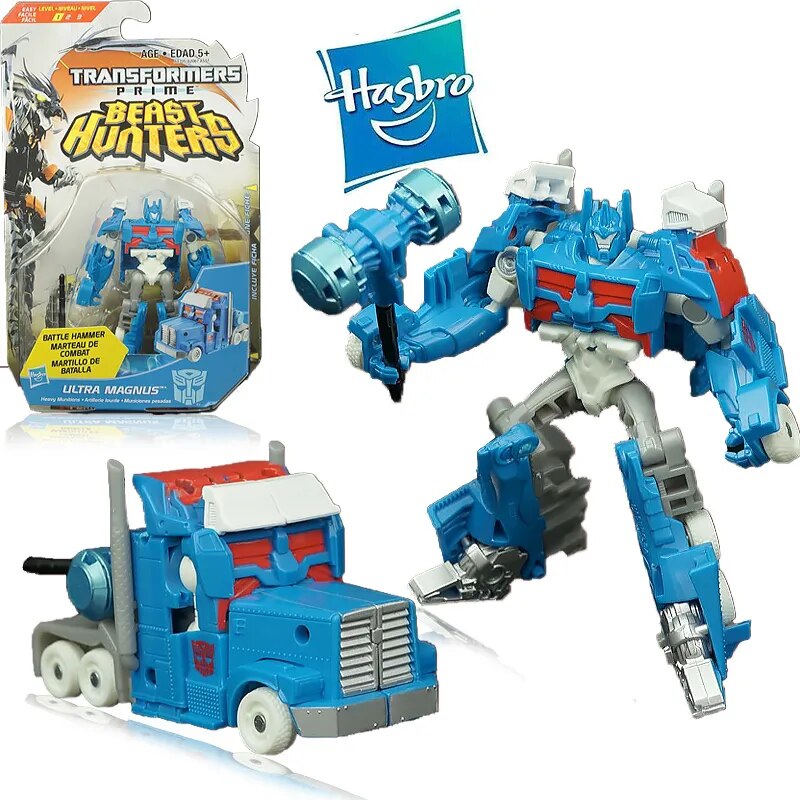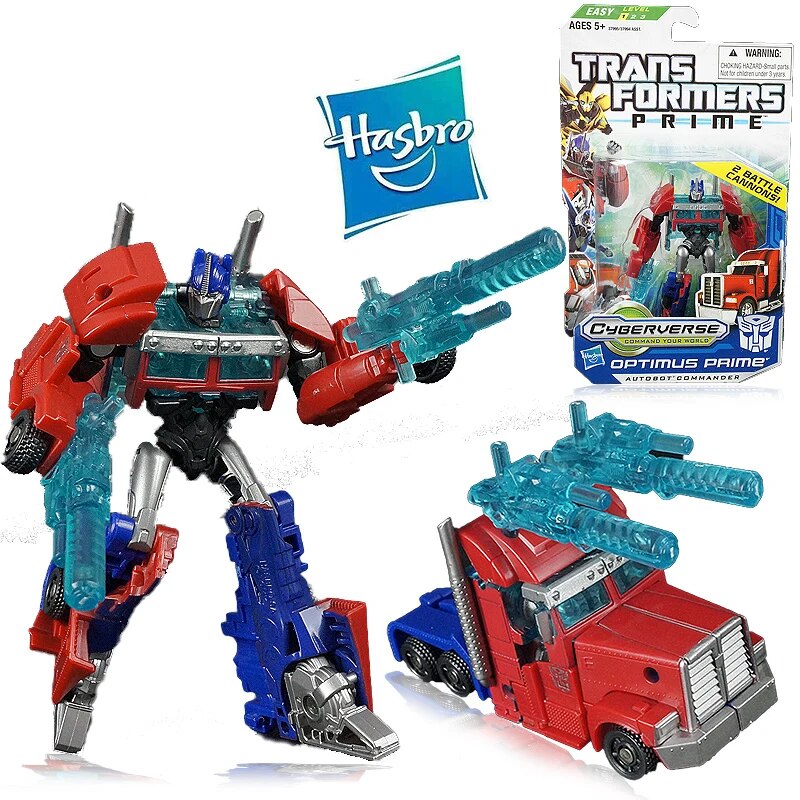 Hasbro Transformers Cyberverse Movie Series Robot Action Figures
Sale price

$29.74
Regular price
(/)
Explore the world of Transformers Cyberverse with TAKARA TOMY Hasbro's Movie Series action figures. Choose from a selection of 5 iconic characters, perfect for fans and collectors.
---
Transformers Cyberverse Movie Series Action Figures

Dive into the thrilling universe of Transformers Cyberverse with TAKARA TOMY Hasbro's Movie Series action figures. These figures bring your favorite characters to life, allowing you to recreate epic battles and embark on new adventures.

Key Features:

Brand: TAKARA TOMY
Item Type: Model
Origin: Mainland China
Gender: Unisex
Scale: 1/48

Choose Your Hero:

With 5 iconic characters to choose from, you can assemble your own team of Transformers. Will you stand with the heroic Optimus Prime or the formidable Megatron? The choice is yours.

High-Quality Materials:

Crafted from durable PVC, these action figures are built to withstand the rigors of play and display. Each figure is meticulously designed to capture the essence of its character.

Ready for Action:

These figures come as finished goods, ready for action straight out of the box. No assembly required, so you can jump into the excitement right away.

Original Packaging:

Rest assured that you'll receive these figures in their original packaging, preserving their authenticity and collectible value.

Perfect for Collectors and Fans:

Whether you're a dedicated collector or a passionate fan, these action figures are a must-have addition to your Transformers collection. Display them proudly or recreate your favorite scenes from the movies.

Immerse Yourself in the Cyberverse:

Transformers Cyberverse is a rich and dynamic world filled with unique characters and thrilling stories. These action figures let you immerse yourself in that world and create your own adventures.

Attention to Detail:

The attention to detail in these figures is exceptional. Each character's unique features and accessories are faithfully recreated, making these figures a true representation of the Transformers universe.

Commander Level Figures:

These figures are designed at the Commander Level, bringing you the best of Transformers Cyberverse in a compact 8-10cm size.

No Assembly Required:

Enjoy hassle-free play and display with these finished goods. They are perfect for collectors who want to showcase their favorite characters with minimal effort.

Join the Battle:

Join the battle between Autobots and Decepticons, and let your imagination run wild with these Transformers Cyberverse Movie Series action figures.

Choose your favorite Transformers characters and relive the excitement of the Cyberverse with these highly detailed and poseable action figures. Whether you're an experienced collector or new to the world of Transformers, these figures offer endless opportunities for fun and adventure.



Hasbro Transformers Cyberverse Movie Series Robot Action Figures
Sale price

$29.74
Regular price
Choose options