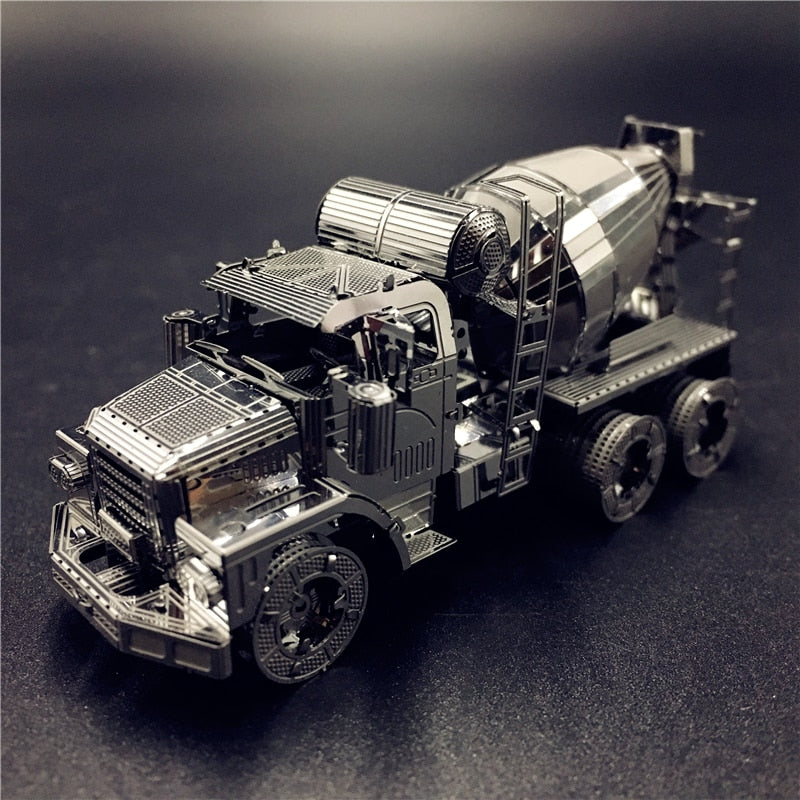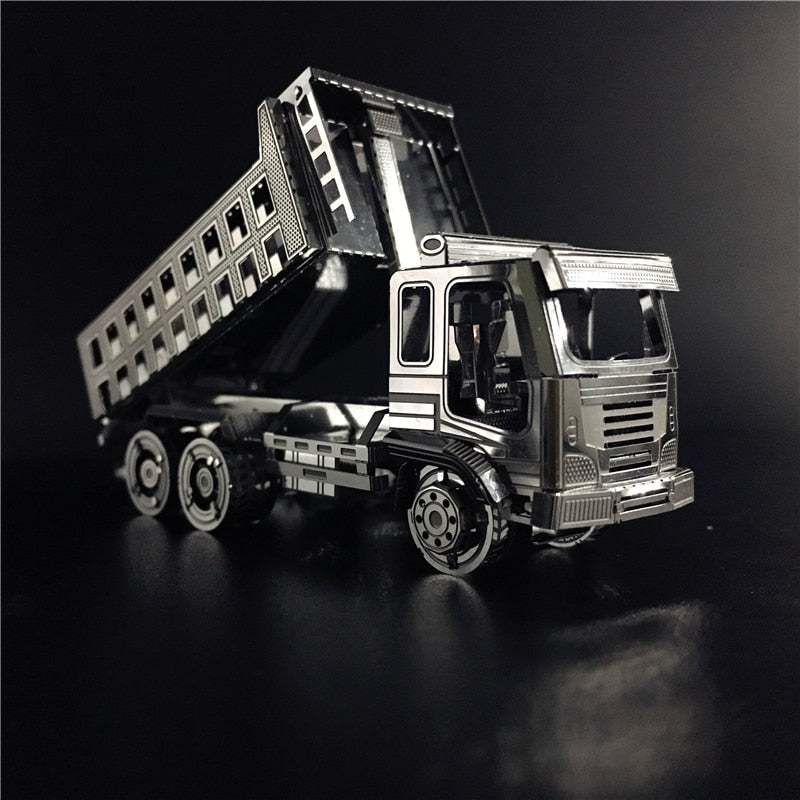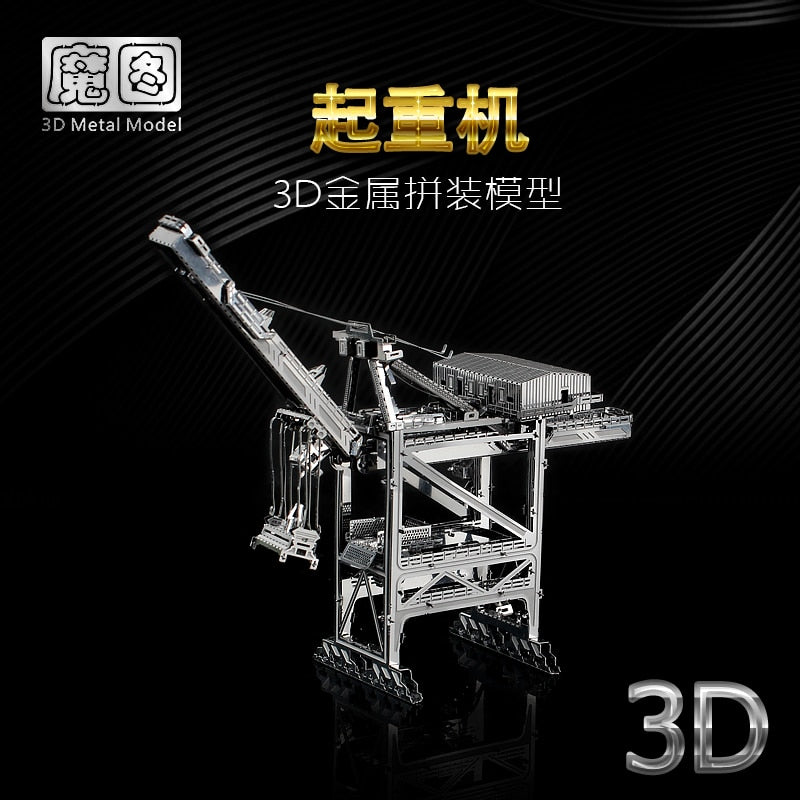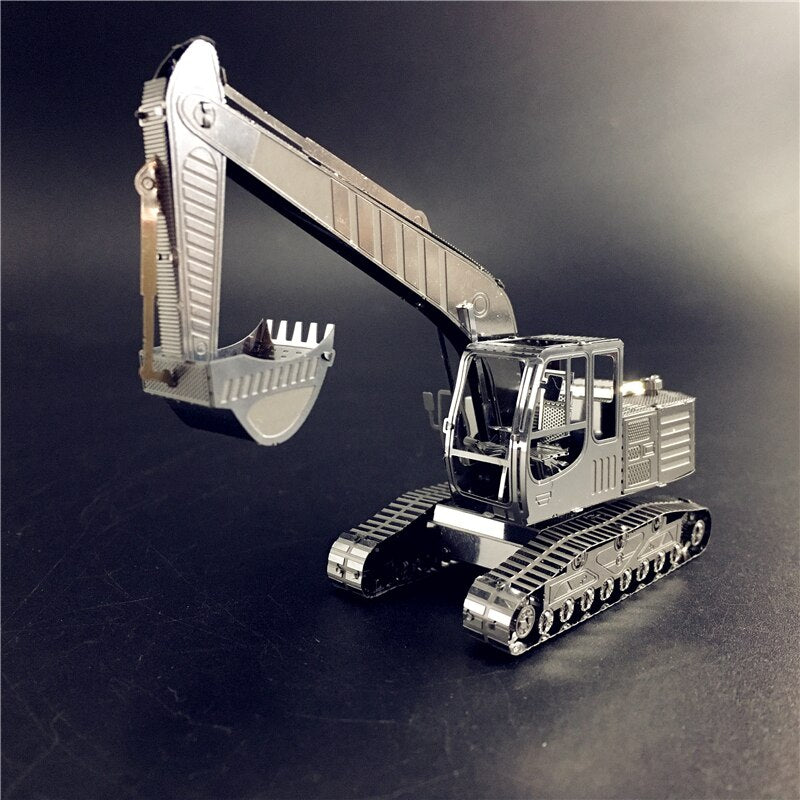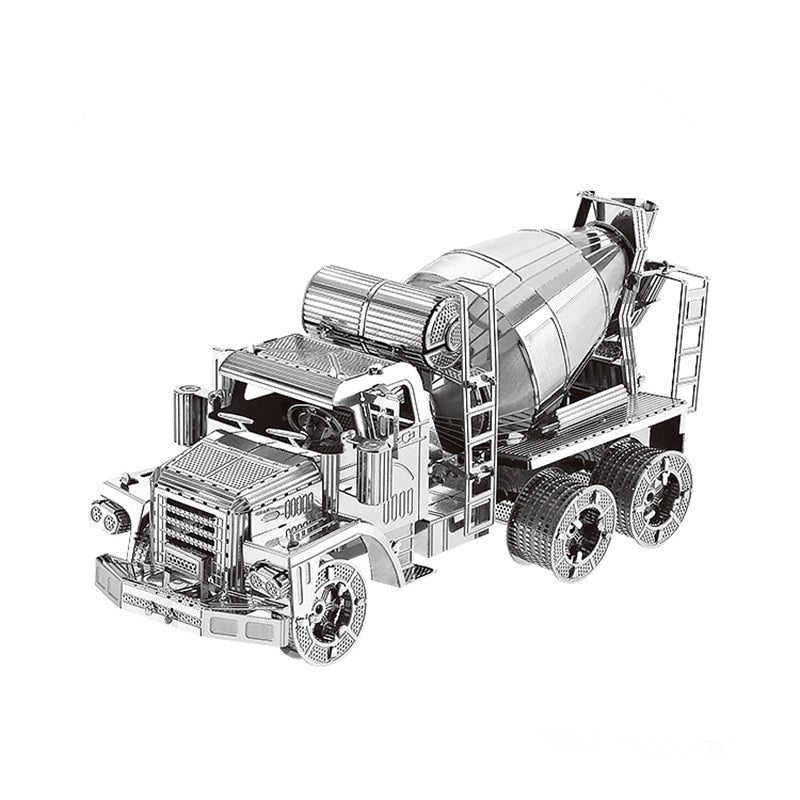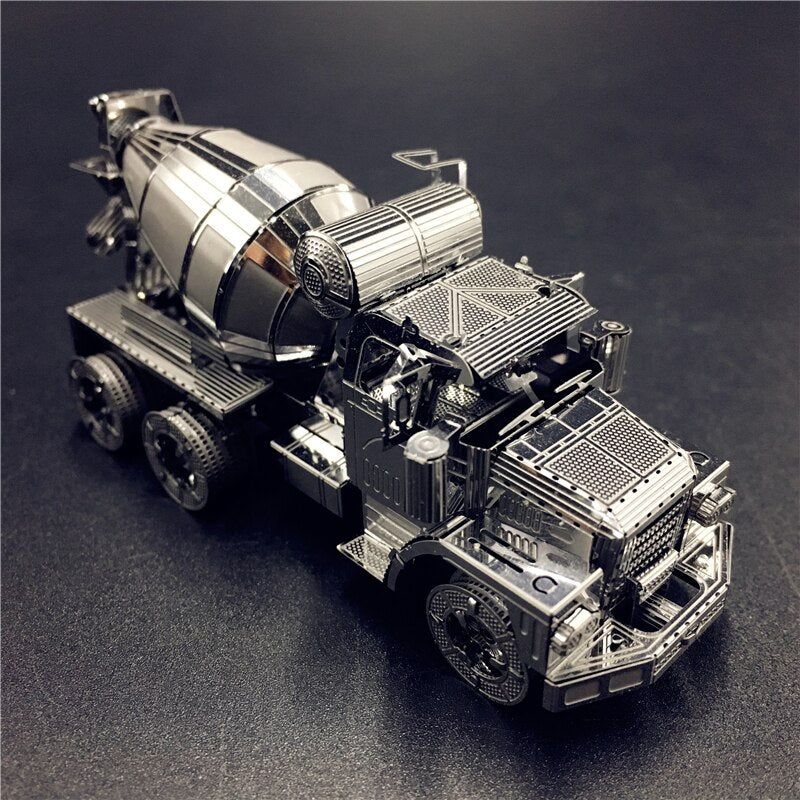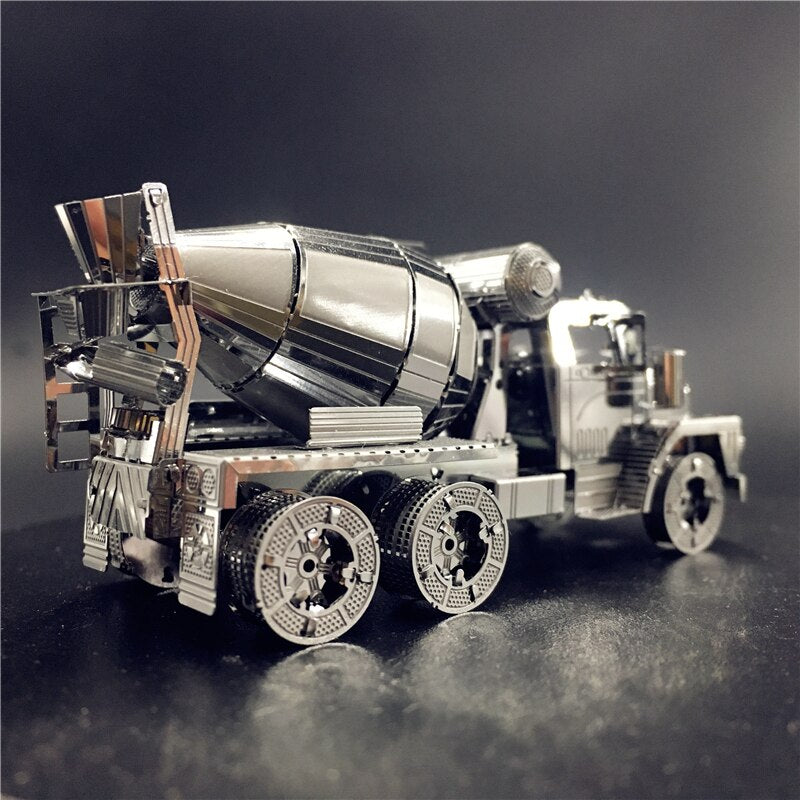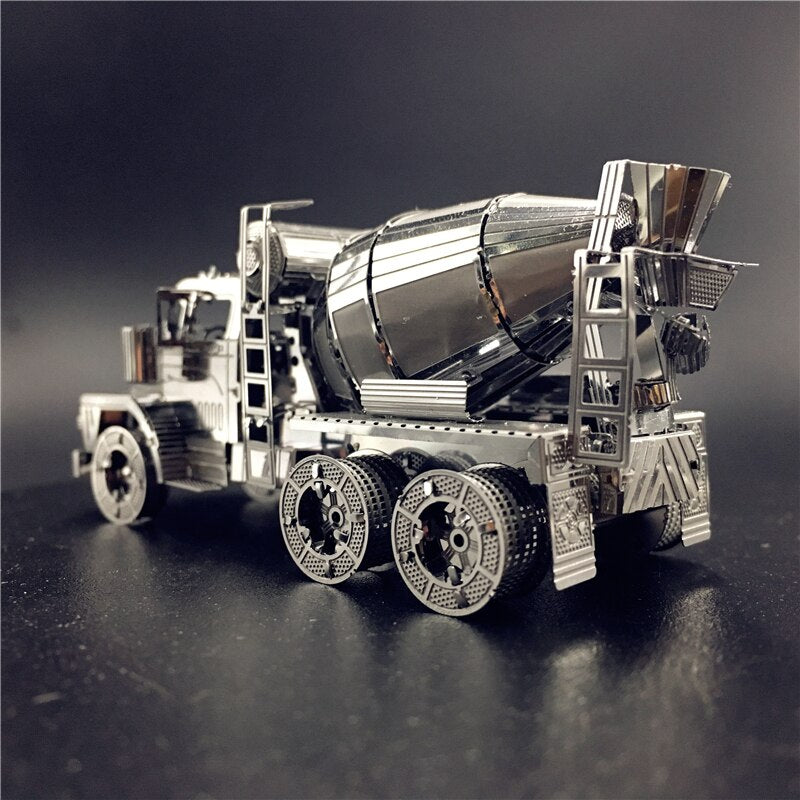 MMZ MODEL NANYUAN 3D Metal Construction Equipment Model Kits
Sale price

$17.35
Regular price
(/)
Discover the art of precision modeling with the MMZ MODEL NANYUAN 3D Metal Model Kit. Create a detailed representation of a Cement Mixer Vehicle. Perfect for DIY enthusiasts.
---
Introducing the beautifully designed MMZ MODEL NANYUAN 3D Construction Equipment Metal Model Kits. This set offers a unique opportunity to build a lifelike representation of construction equipment, blending craft and creativity.

Key Features:

Precision Design: Crafted with care, this kit mirrors the intricate details of a real-life Cement Mixer Vehicle.

Quality Material: Fabricated with premium metal ensuring a robust and shimmering finish.

Engaging 3D Puzzle: Engross yourself in a challenging 3D puzzle assembly, ideal for enhancing cognitive skills and hand-eye coordination.

Vehicle Essence: The model captures the very essence and functionality of a popular construction equipment

Complete Kit: Comes with everything required for assembly, accompanied by a user-friendly manual.

Specifications:

Brand: METAL OCEAN
Model Number: W21106
Material: High-Quality Metal
Style: Vehicle (Cement Mixer)
Puzzle Type: 3D PUZZLE
Gender: Suitable for all
Age Recommendation: 12+


Safety & Guidelines:

Caution: Contains small parts that pose a choking hazard. Not suitable for children below 3 years.

Handling: Owing to sharp metal parts, exercise caution while handling.

Guidance: Suitable for ages 12 and up. Children should be supervised during assembly.

Package Contents:

Cement Mixer 3D Metal Puzzle Toy
User-friendly Assembly Manual

Gift Ideas:
The MMZ MODEL NANYUAN Metal Model Kit stands as a captivating gift for DIY hobbyists, vehicle enthusiasts, and puzzle lovers. Whether it's a festive occasion, birthday, or any special day, it's sure to be cherished.

Conclusion:
Experience the sheer joy of modeling with METAL OCEAN's 3D Metal Model Kit. Dive deep into the world of intricate detailing and celebrate the mechanical brilliance of a Cement Mixer.

Grab your kit now and embark on a rewarding DIY journey!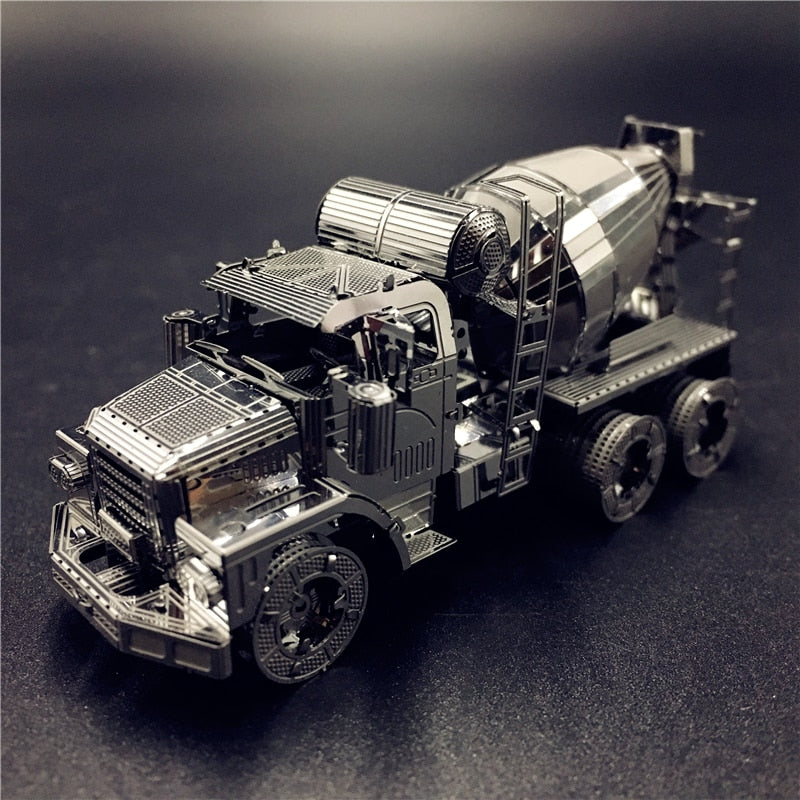 MMZ MODEL NANYUAN 3D Metal Construction Equipment Model Kits
Sale price

$17.35
Regular price
Choose options