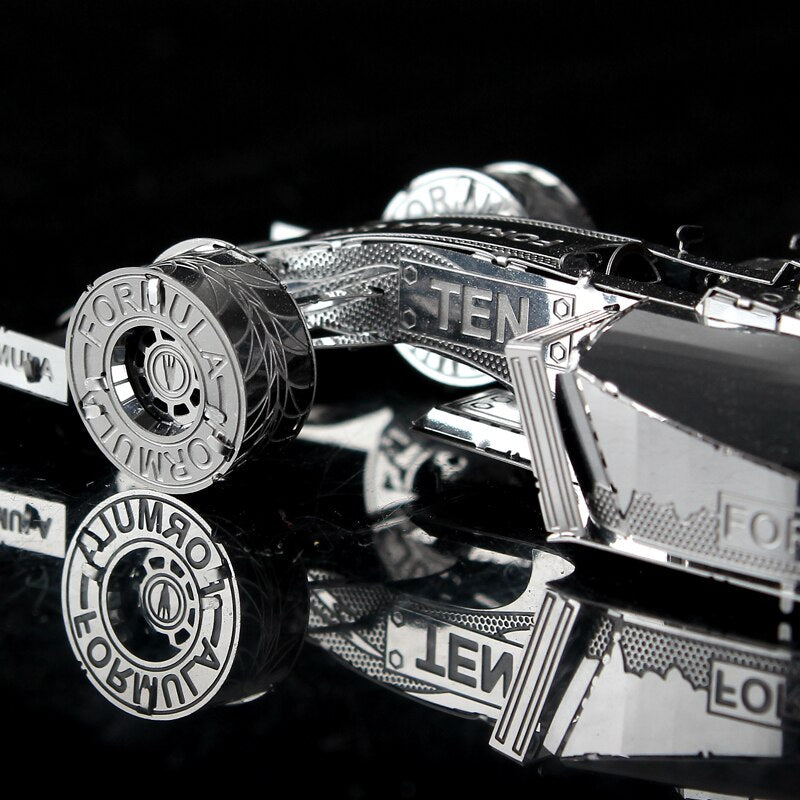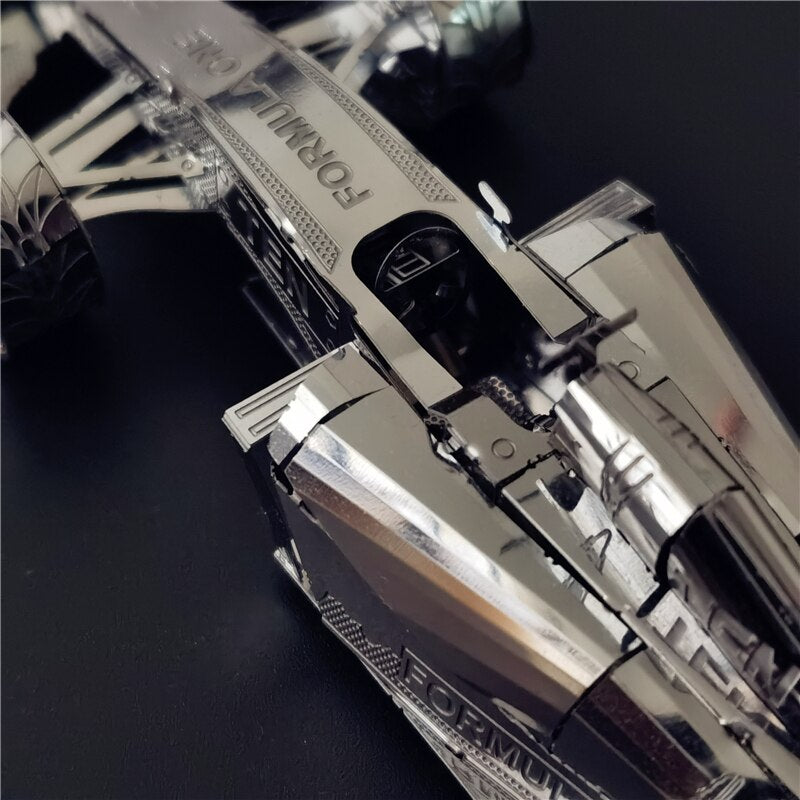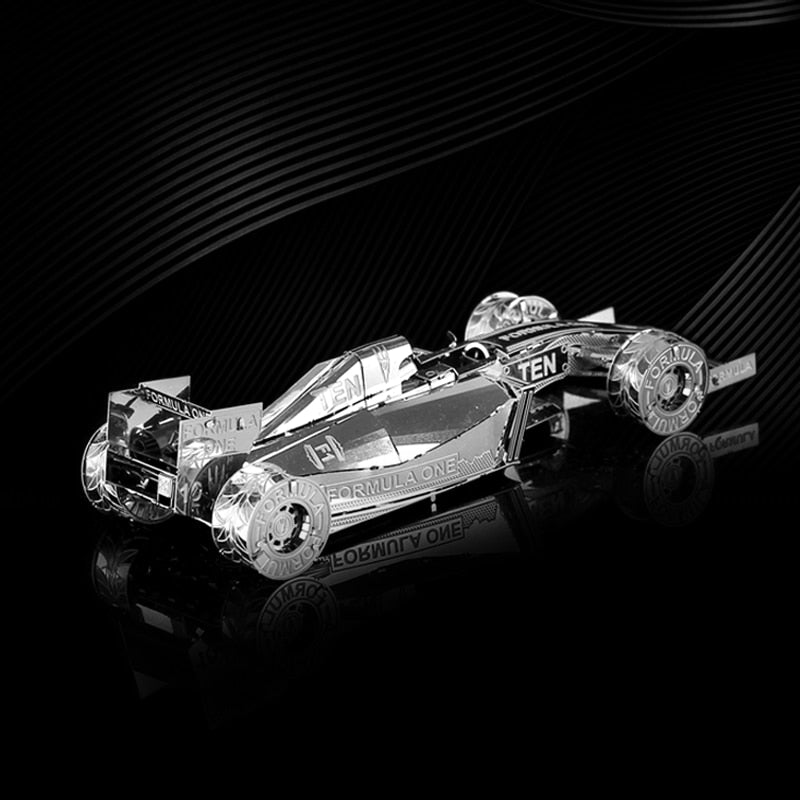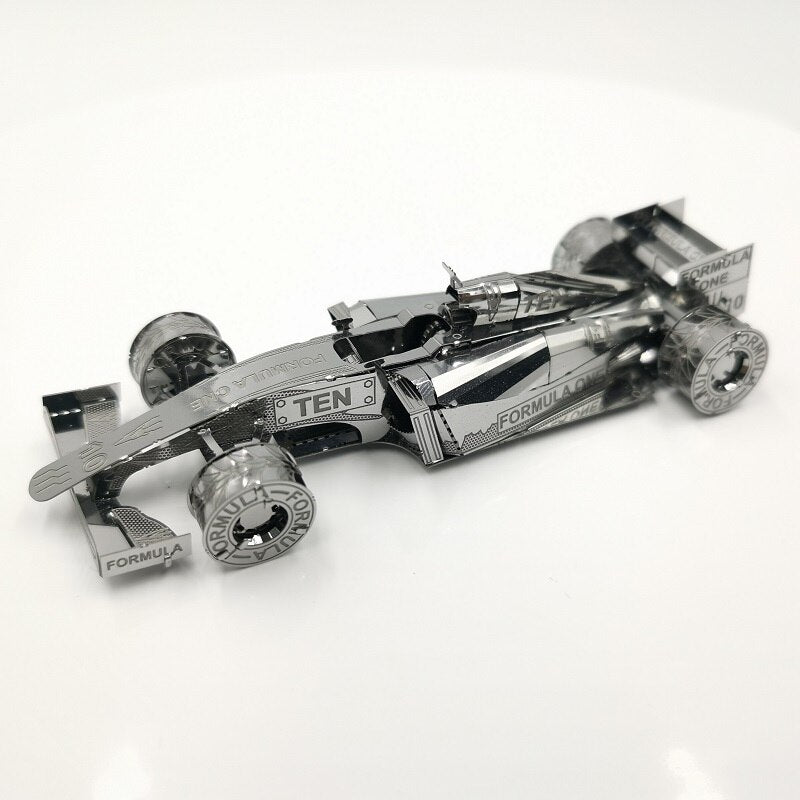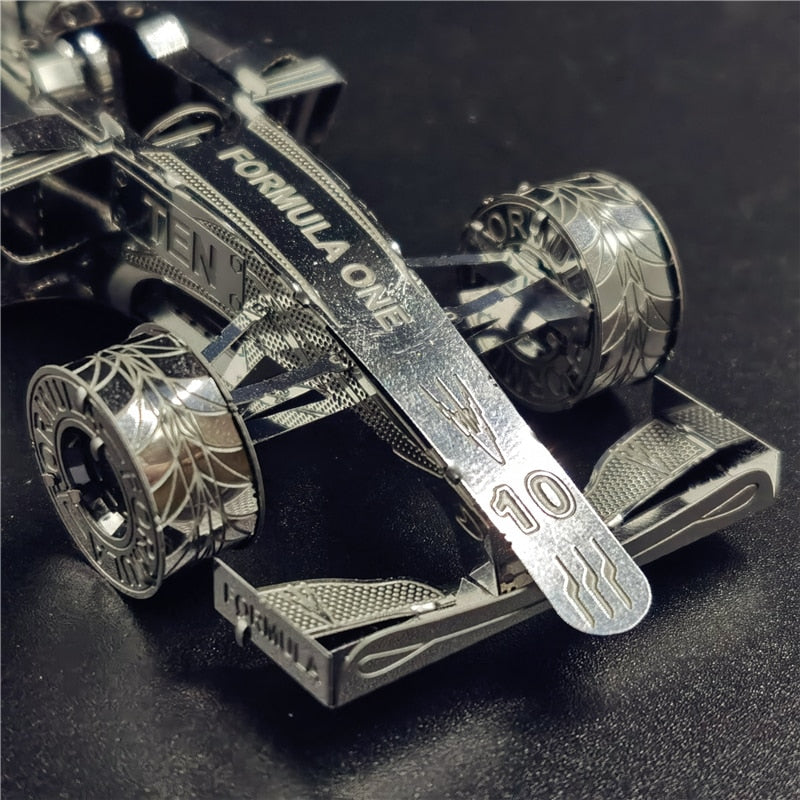 MMZ MODEL NANYUAN 3D Metal Model Kit: F1 Racing Car
Sale price

$17.35
Regular price
(/)
Dive into the world of 3D modeling with the MMZ MODEL NANYUAN F1 Racing Car Metal Model Kit. Craft, construct, and celebrate the speed and precision of Formula 1 racing.
---
The MMZ MODEL NANYUAN 3D Metal Model Kit brings to life the thrill and excitement of Formula 1 racing. Designed with exceptional detail, this kit provides enthusiasts and hobbyists an immersive experience in the realm of 3D modeling.

Key Features:

Exceptional Design: This model kit encapsulates the finesse and speed of a real-life F1 Racing Car.

High-Quality Material: Crafted with premium metal ensuring a lasting and striking finish.

Engaging 3D Puzzle: Perfect for hobbyists looking for a challenging yet rewarding 3D puzzle experience.

Authentic Representation: True to the essence of F1 Racing, the model reflects intricate details and design.

Comprehensive Kit: The set provides everything needed for assembly, with a detailed manual for guidance.

Specifications:

Brand: METAL OCEAN
Model Number: I21120
Material: Premium Metal
Style: Car (F1 Racing Vehicle)
Puzzle Type: 3D PUZZLE
Gender: Suitable for all
Origin: Mainland China
Age Recommendation: 14+

Safety & Guidelines:

Caution: Contains tiny parts that might be a choking hazard. Not ideal for children below 3 years.

Handling: Care should be taken due to sharp metal components. Always handle with care.

Guidance: Recommended for ages 14 and up. Supervision is advised for younger assemblers.

Package Contents:

F1 Racing Car 3D Metal Puzzle Toy
Detailed Assembly Manual

Gift Ideas:
A perfect present for car enthusiasts, 3D modeling hobbyists, and those who relish a DIY challenge. Whether for a special occasion or just because, this model kit will delight and engage.

Conclusion:
Experience the allure of F1 racing and the satisfaction of 3D modeling with the METAL OCEAN's F1 Racing Car Model Kit. A blend of challenge, creativity, and precision awaits you.

Get set, ready, assemble!



MMZ MODEL NANYUAN 3D Metal Model Kit: F1 Racing Car
Sale price

$17.35
Regular price
Choose options