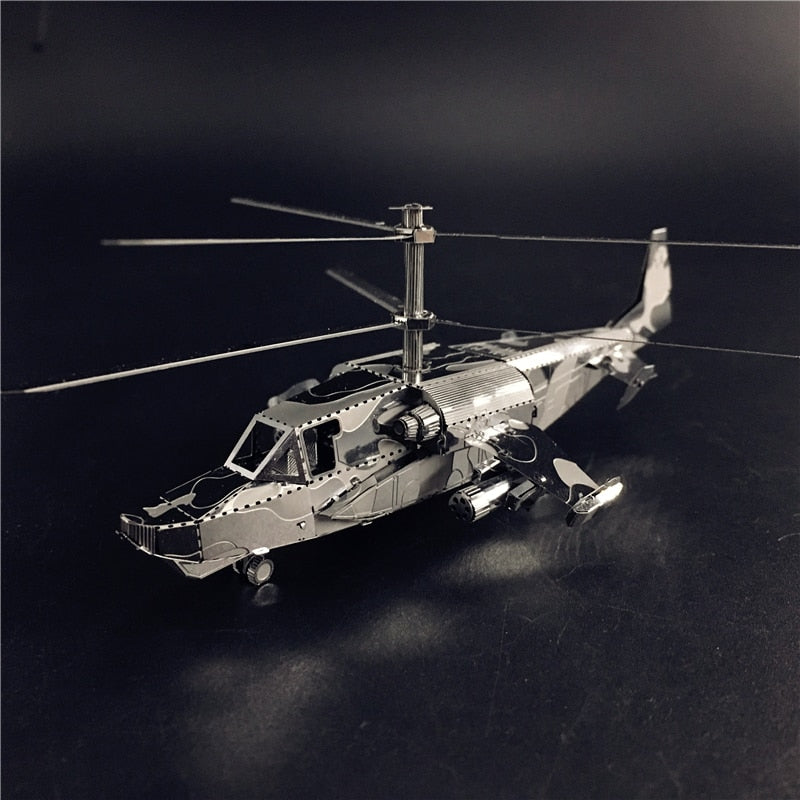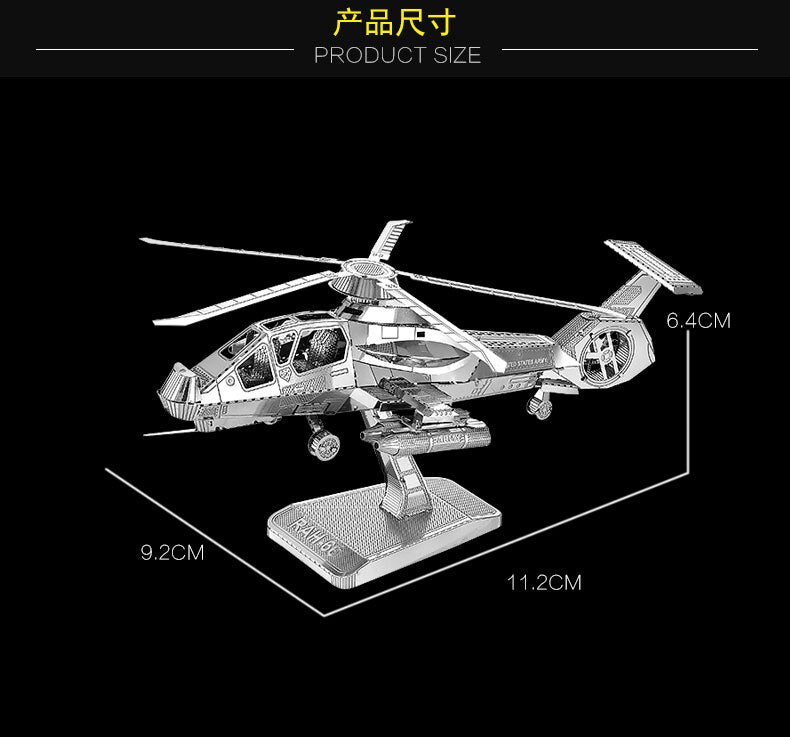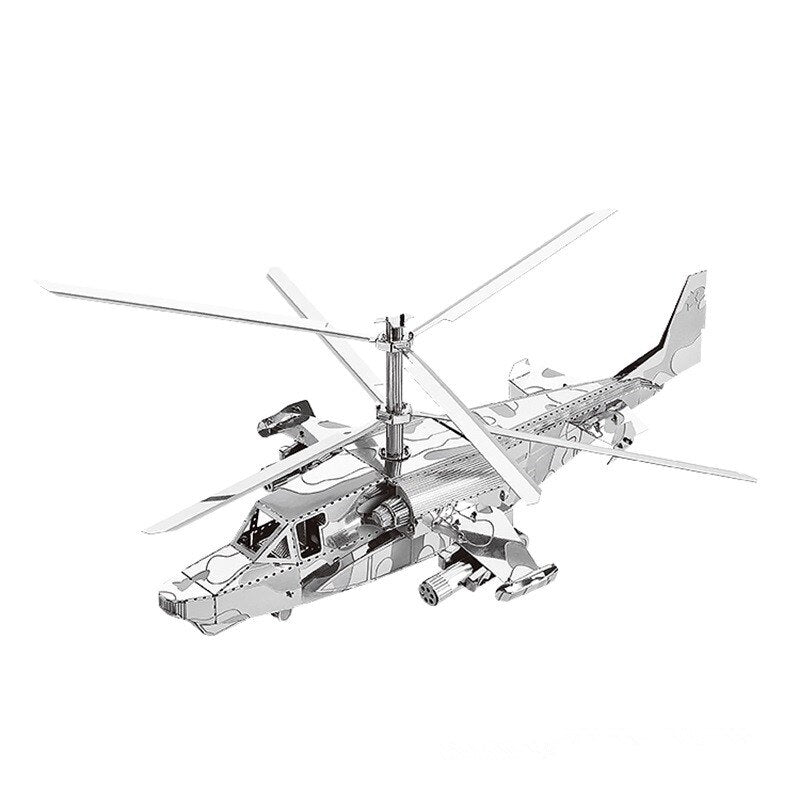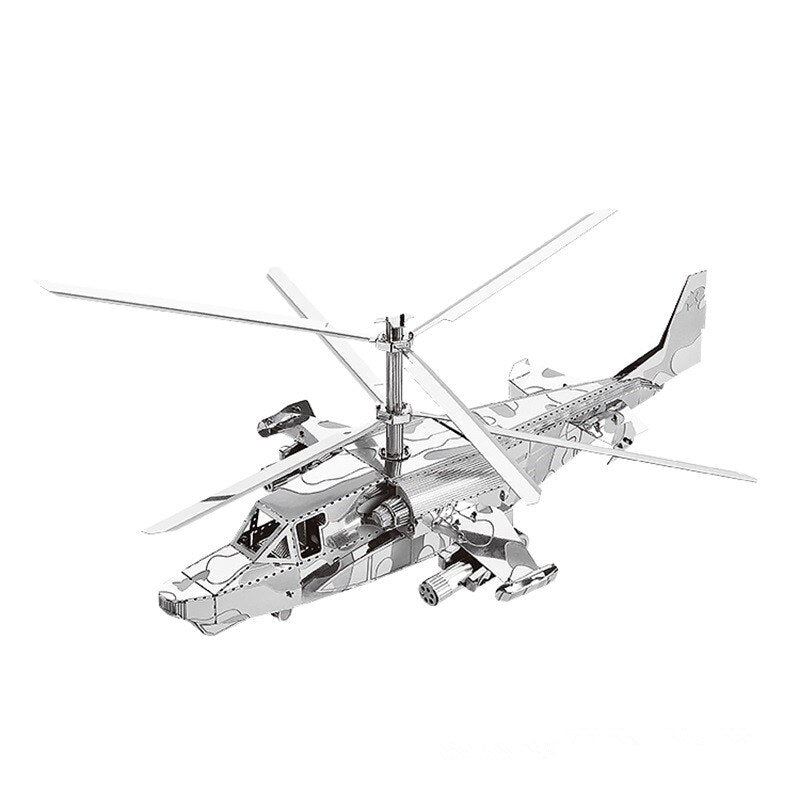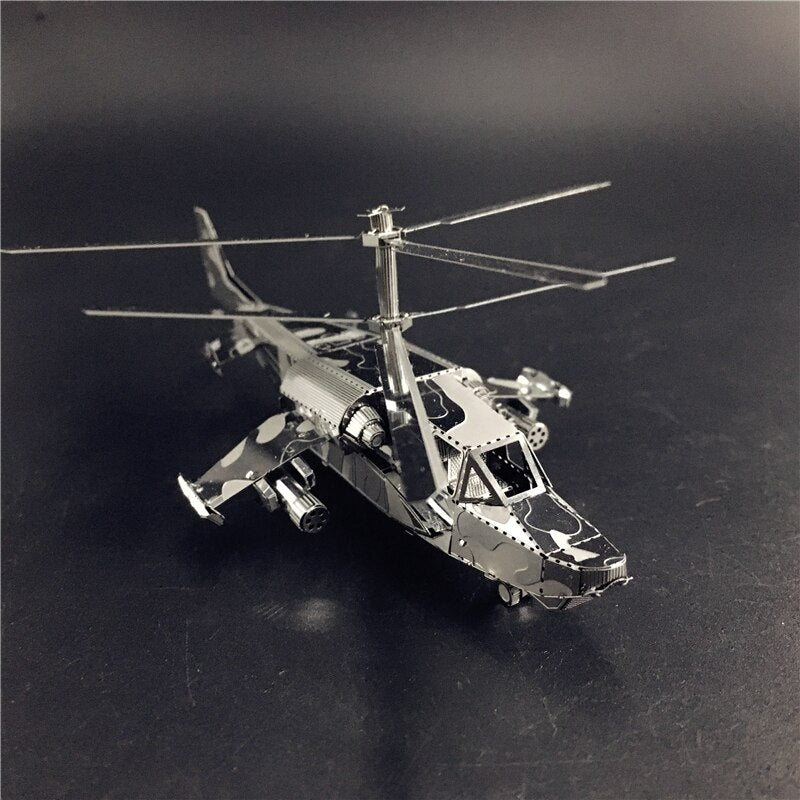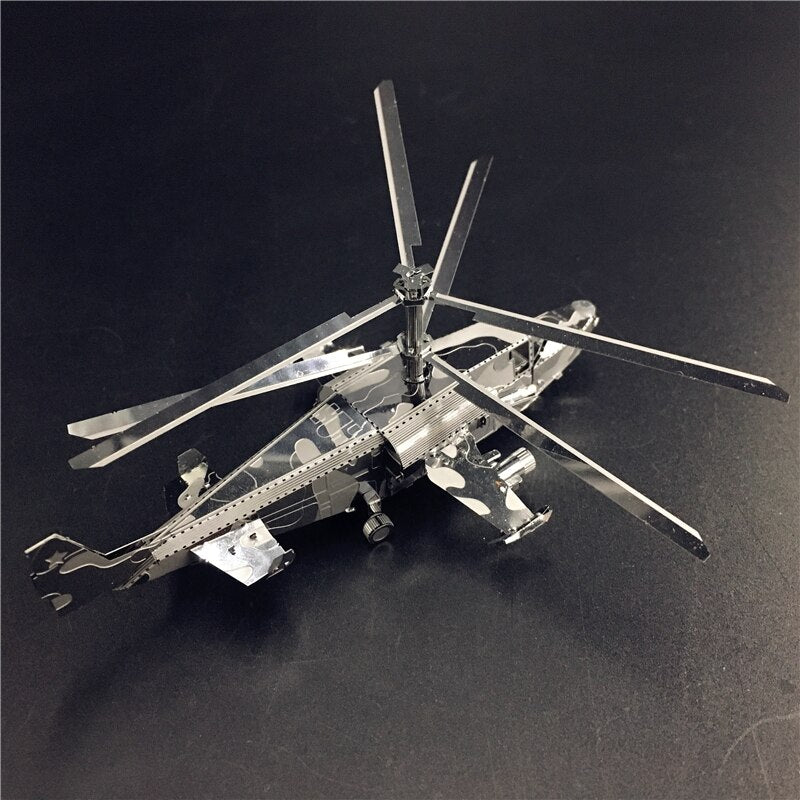 MMZ MODEL NANYUAN 3D Metal Model Kit: KA-50 Aircraft & RAH-66 Stealth Helicopter
Sale price

$17.35
Regular price
(/)
Dive into the intricate world of metal assembly with the MMZ MODEL NANYUAN 3D Metal Model Kit featuring KA-50 Aircraft and RAH-66 Stealth Helicopter. Perfect for hobbyists and military enthusiasts.
---
Unveiling the magnificent MMZ MODEL NANYUAN 3D Metal Model Kit, a dream for every DIY enthusiast and military lover. This kit, spotlighting the iconic KA-50 Aircraft and RAH-66 Stealth Helicopter, offers a unique experience of assembling detailed metal models with precision.

Key Features:

Precision Engineering: Each component of the KA-50 Aircraft and RAH-66 Stealth Helicopter has been intricately designed, ensuring an authentic 3D representation.

High-Quality Material: The kit is crafted from high-quality metal, ensuring durability and longevity.

3D Puzzle Fun: Engage in a stimulating 3D puzzle assembly experience that challenges the mind and hones fine motor skills.

Military Styling: A nod to the military world, the models encapsulate the essence of real-world combat helicopters in detail.

Complete Set: The kit includes all necessary components and instructions, ensuring a smooth assembly process.

Specifications:

Brand: METAL OCEAN
Model Number: D21123
Material: High-Quality Metal
Style: Military
Puzzle Type: 3D PUZZLE
Gender: Suitable for all

Safety & Guidelines:

Caution: Contains small parts that might pose a choking hazard. Recommended to keep away from children.

Usage: Ideal for adults and teenagers, preferably under supervision for younger users.

Care: Handle with care due to sharp metal edges.

Gift Ideas:
The MMZ MODEL NANYUAN Metal Model Kit makes for an ideal gift for military enthusiasts, hobbyists, and DIY lovers. Perfect for birthdays, anniversaries, or any special occasion.

Closing Thoughts:
METAL OCEAN's 3D Metal Model Kit promises an unparalleled assembly experience. Dive deep into the realm of metal modeling, and embark on a DIY journey like never before. A must-have for every hobbyist's collection.

Order today and witness the beauty of metal modeling!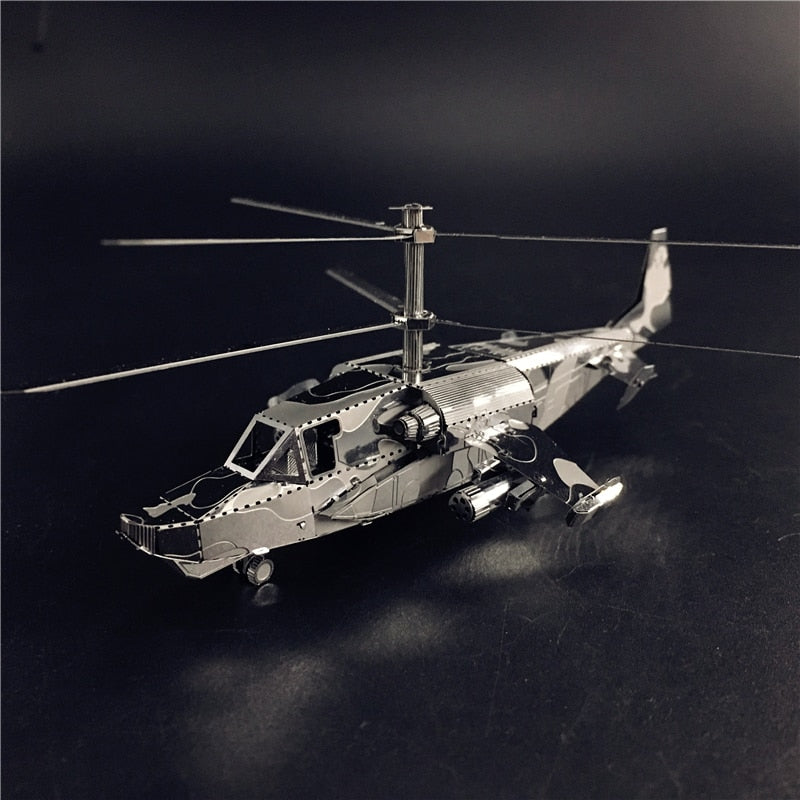 MMZ MODEL NANYUAN 3D Metal Model Kit: KA-50 Aircraft & RAH-66 Stealth Helicopter
Sale price

$17.35
Regular price
Choose options