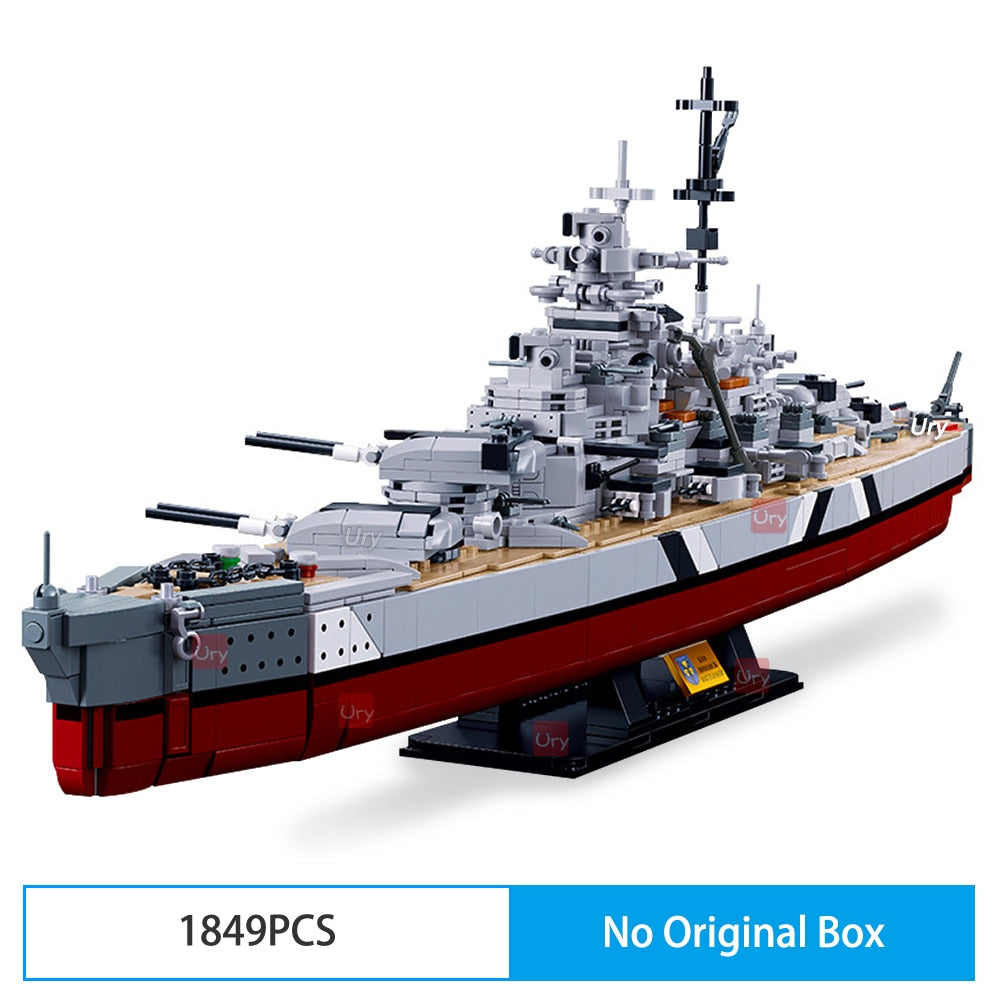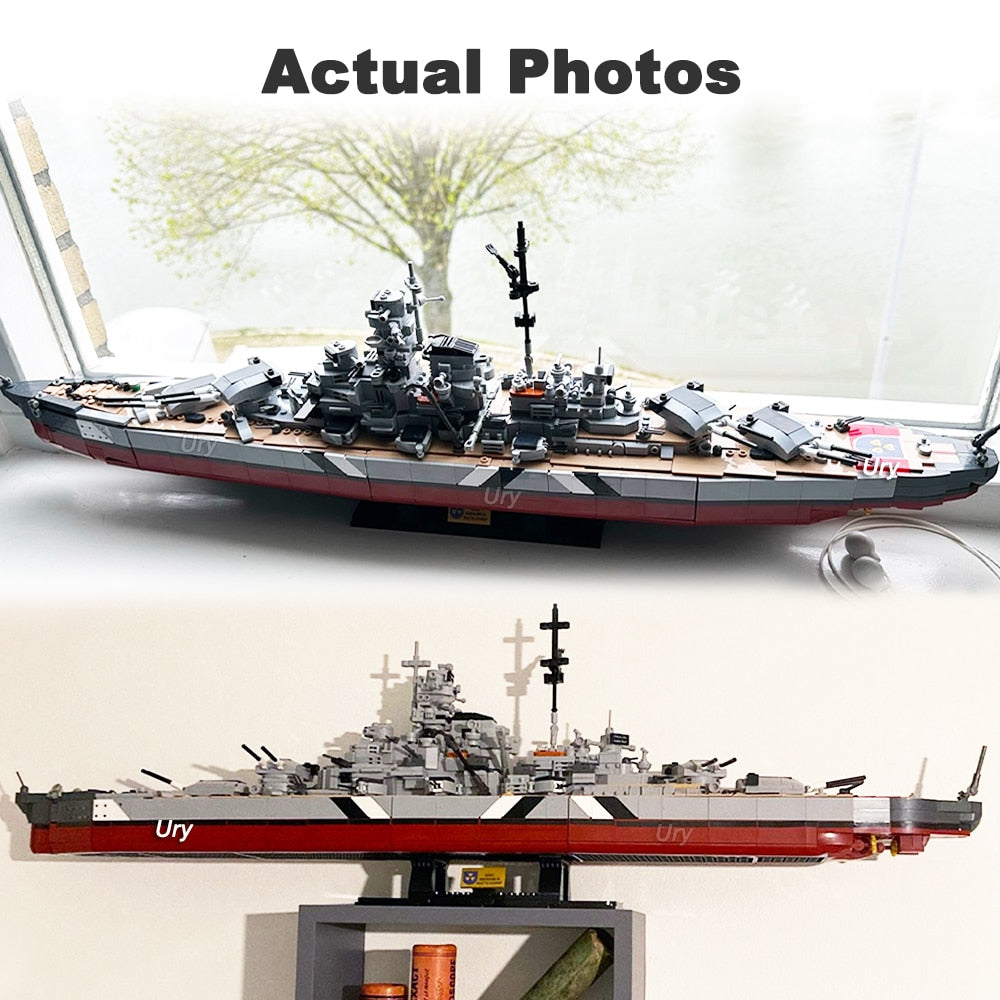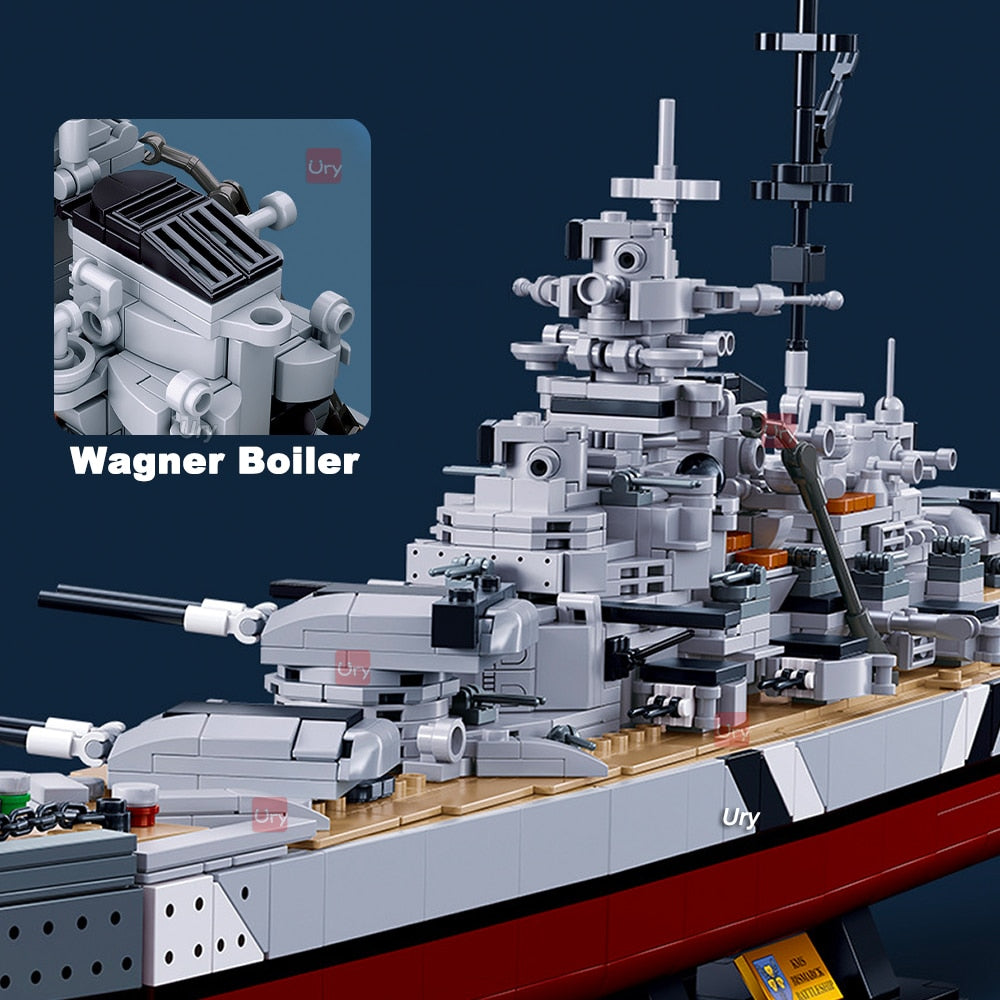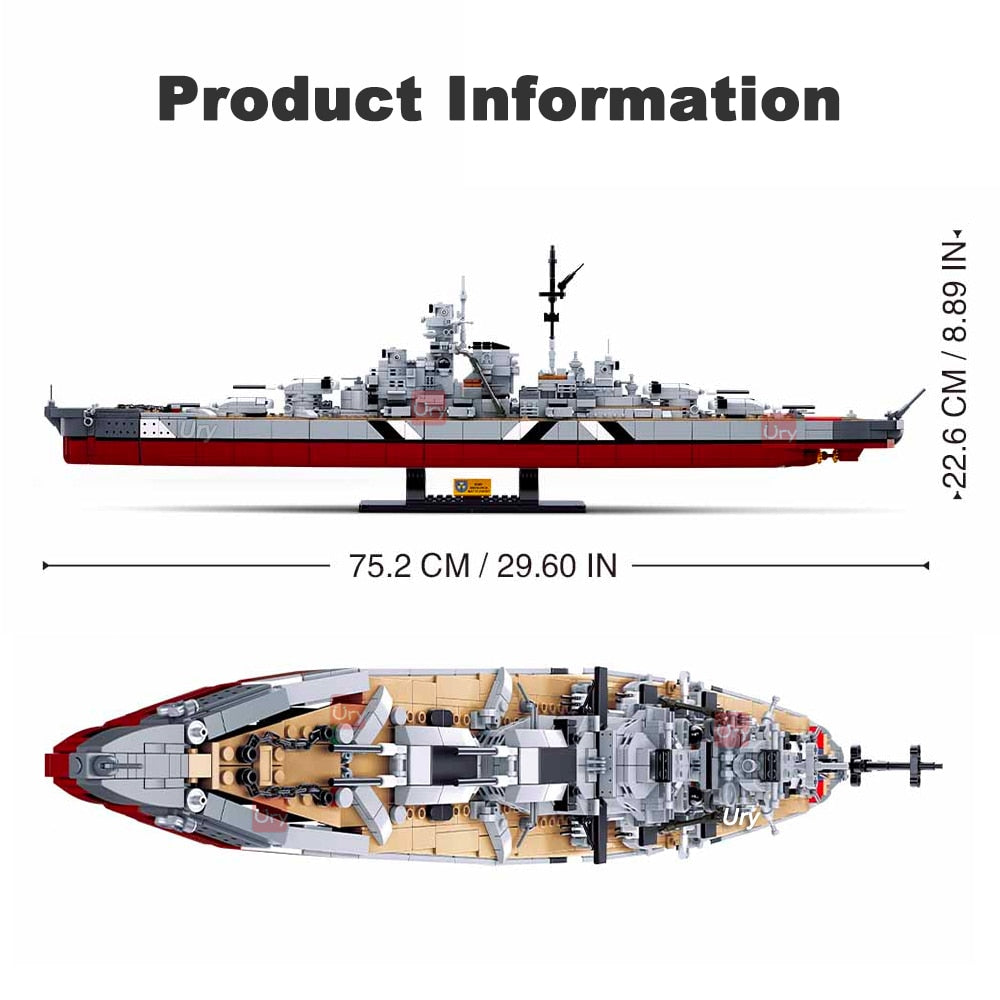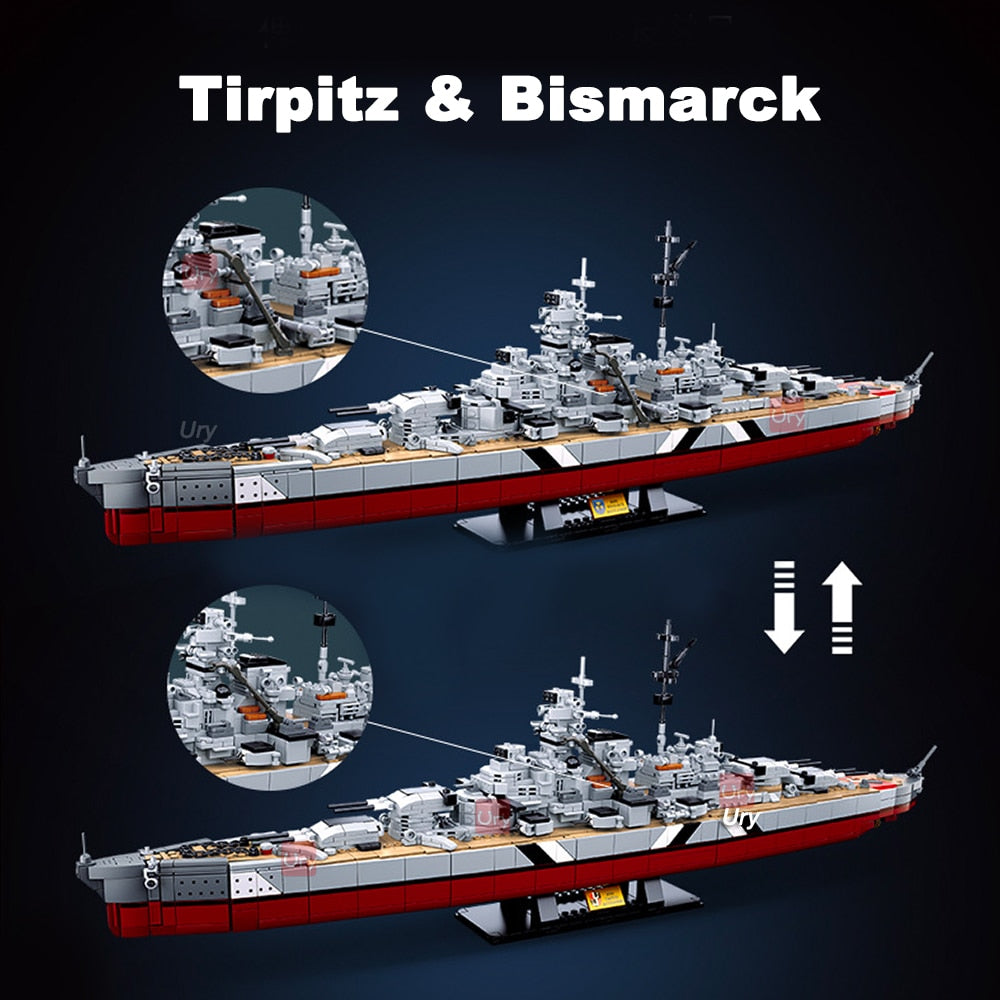 Sluban 2in1 Tirpitz & Bismarck Battleship Fleet Model Brick Set
Sale price

$98.93
Regular price
(/)
Journey back to WWII with SLUBAN's meticulously crafted Tirpitz & Bismarck battleship brick models. Perfect for collectors and history buffs alike. Secure yours today!
---
Dive into the Depths of History with the 2in1 Tirpitz & Bismarck Battleship Fleet Model Brick Set!

Crafted for war history aficionados and model enthusiasts alike, SLUBAN proudly presents the intricate 2in1 Tirpitz & Bismarck Battleship Fleet Model Brick Set. Immerse yourself in a hands-on building experience, recreating two of WWII Germany's most formidable naval vessels in stunning detail.

A True-to-Life Naval Adventure

With this kit, you don't just get standard blocks - you'll be holding pieces of history in your hands. Made with precision and adhering to the highest standards of quality, each model captures the grandeur and might of the Tirpitz and Bismarck battleships. The set uses ABS plastic, known for its sturdiness and durability, ensuring that these naval giants stand the test of time on your display shelf.

Why SLUBAN's Battleship Set is a Maritime Marvel

Suitable for individuals aged 14 and above, this set is a blend of education and entertainment, making it a perfect gift for both budding naval enthusiasts and seasoned collectors. It comes with a CE certificate, affirming its quality and safety. Designed to be compatible with Lego, the possibilities for expansion and customization are endless.

 

 

 

 
Sluban 2in1 Tirpitz & Bismarck Battleship Fleet Model Brick Set
Sale price

$98.93
Regular price
Choose options