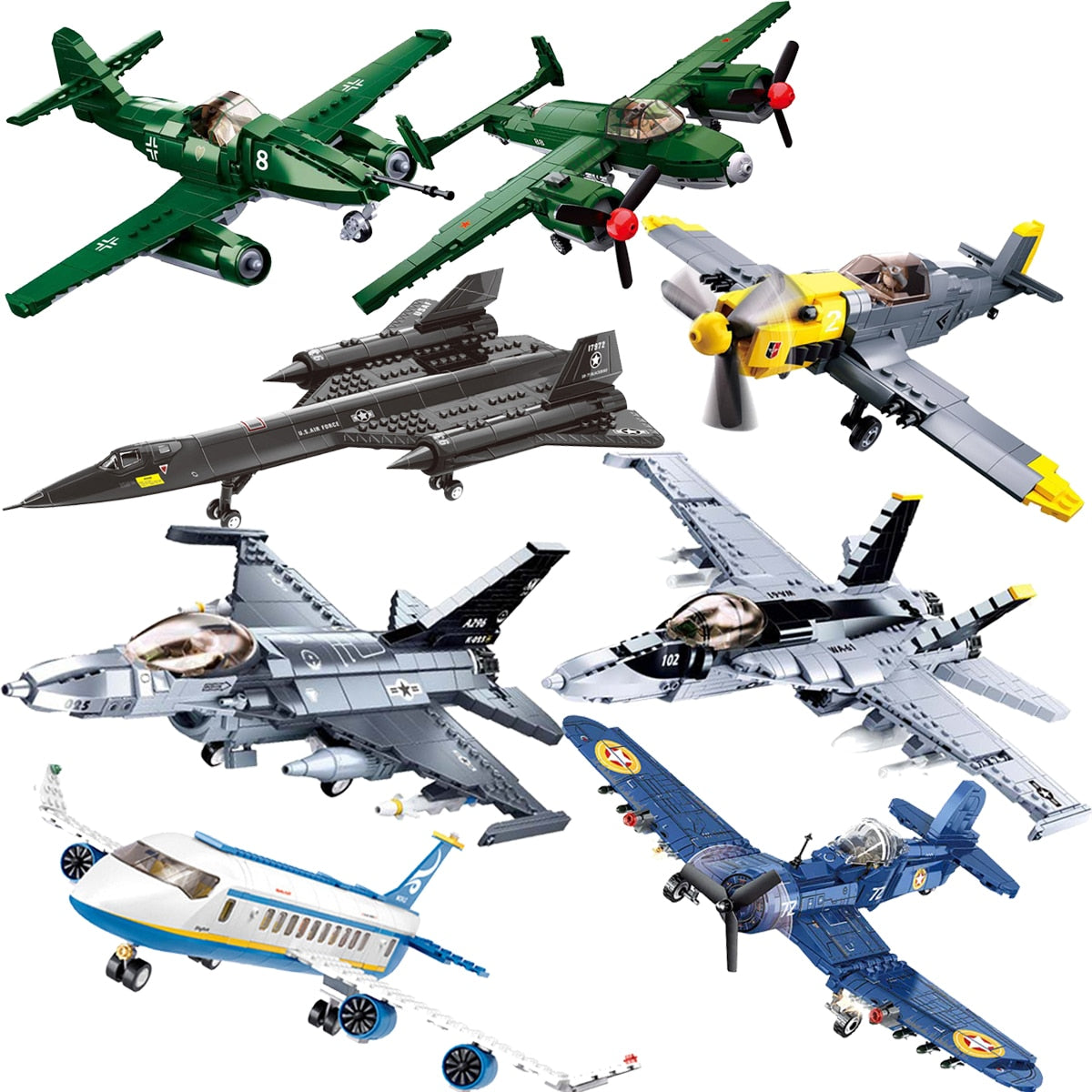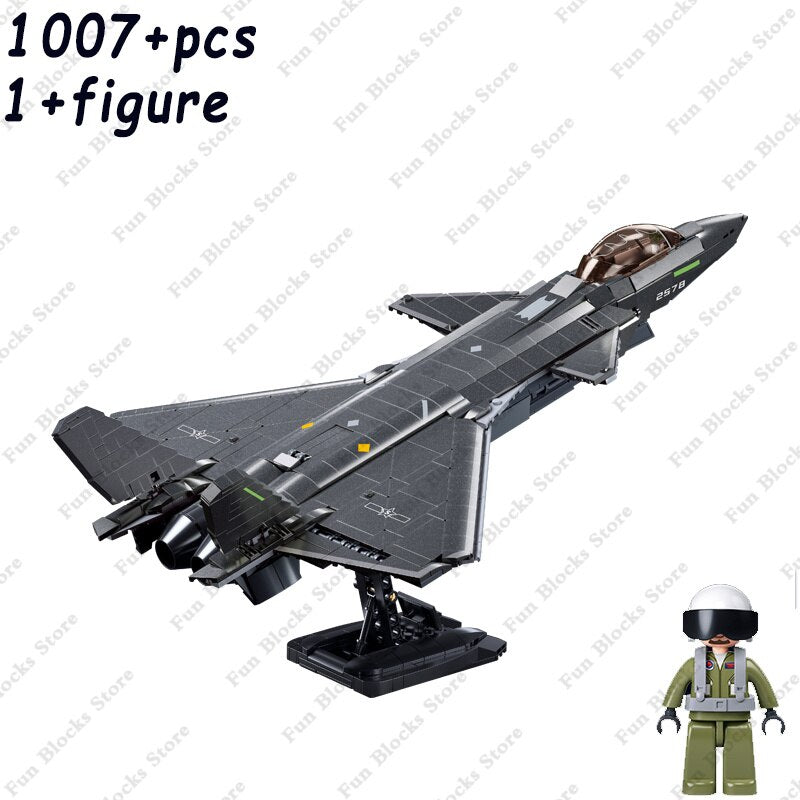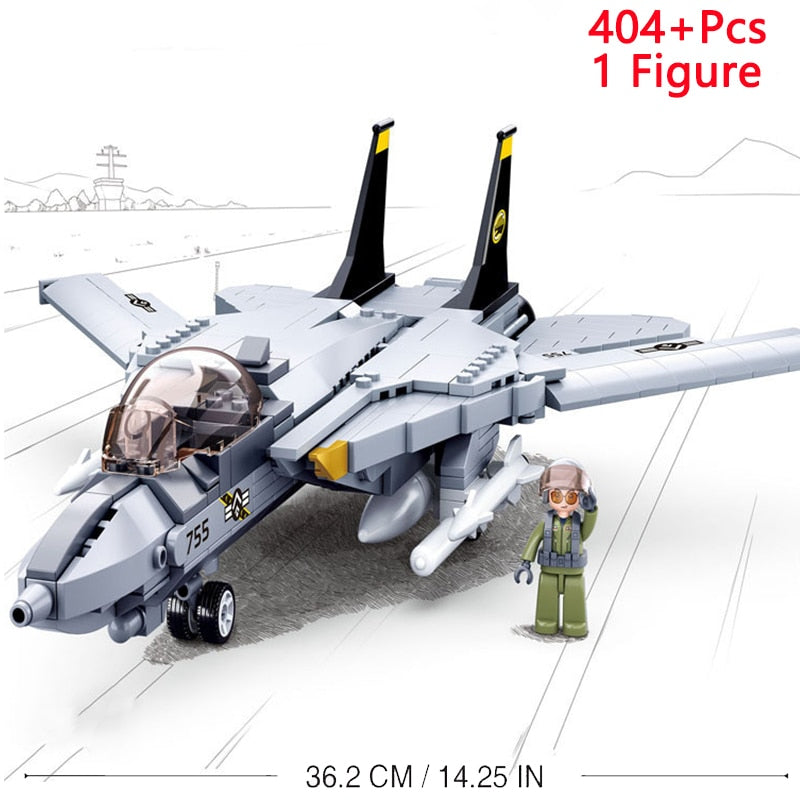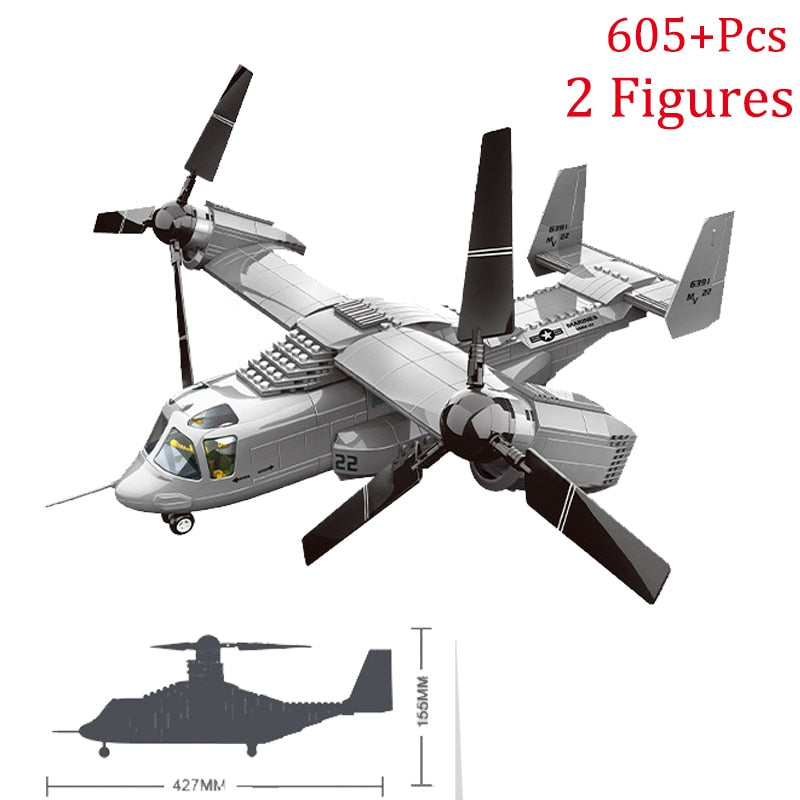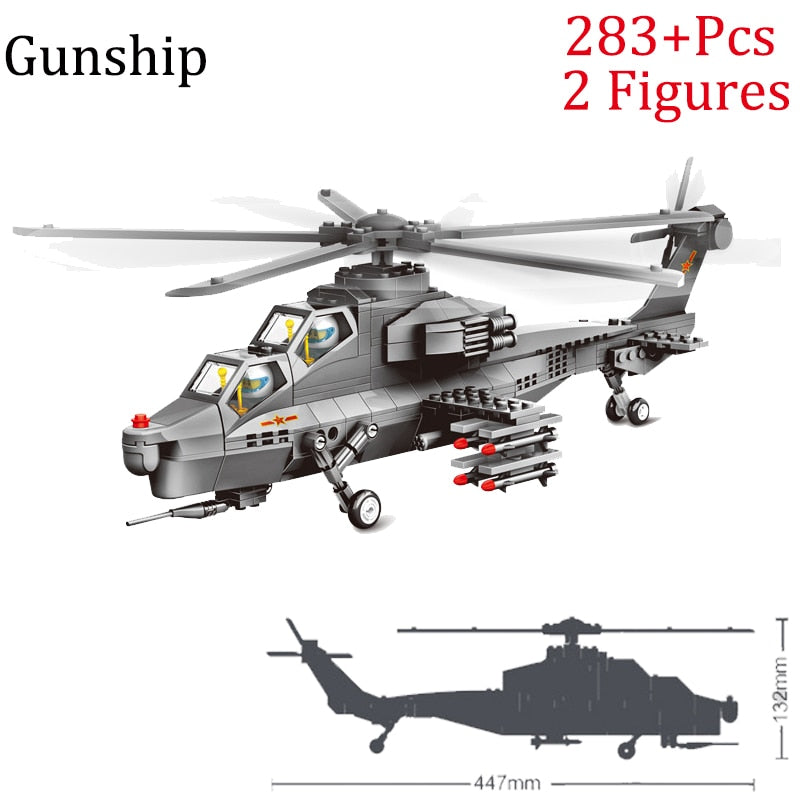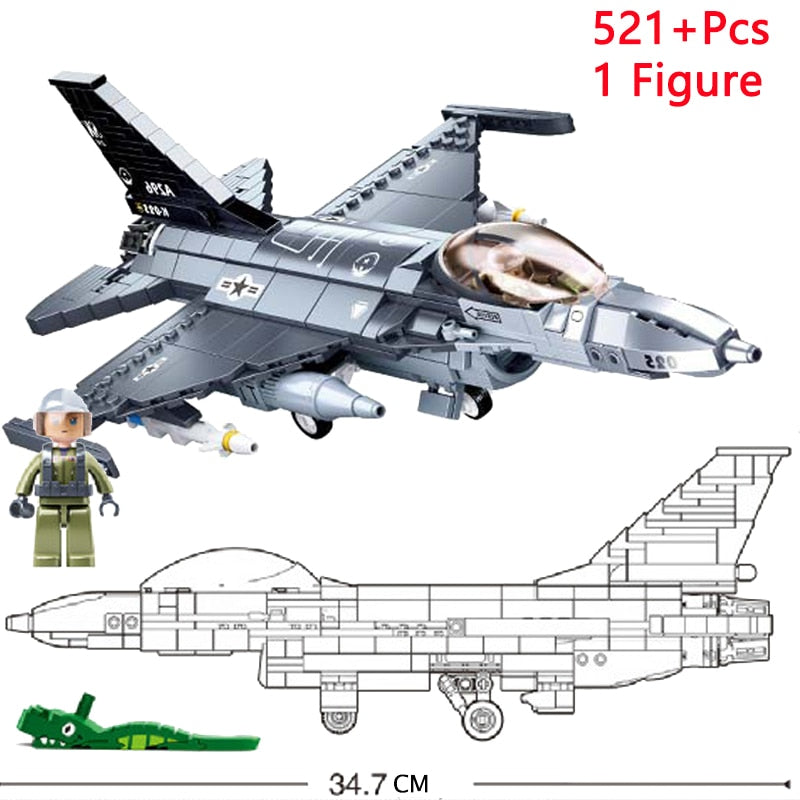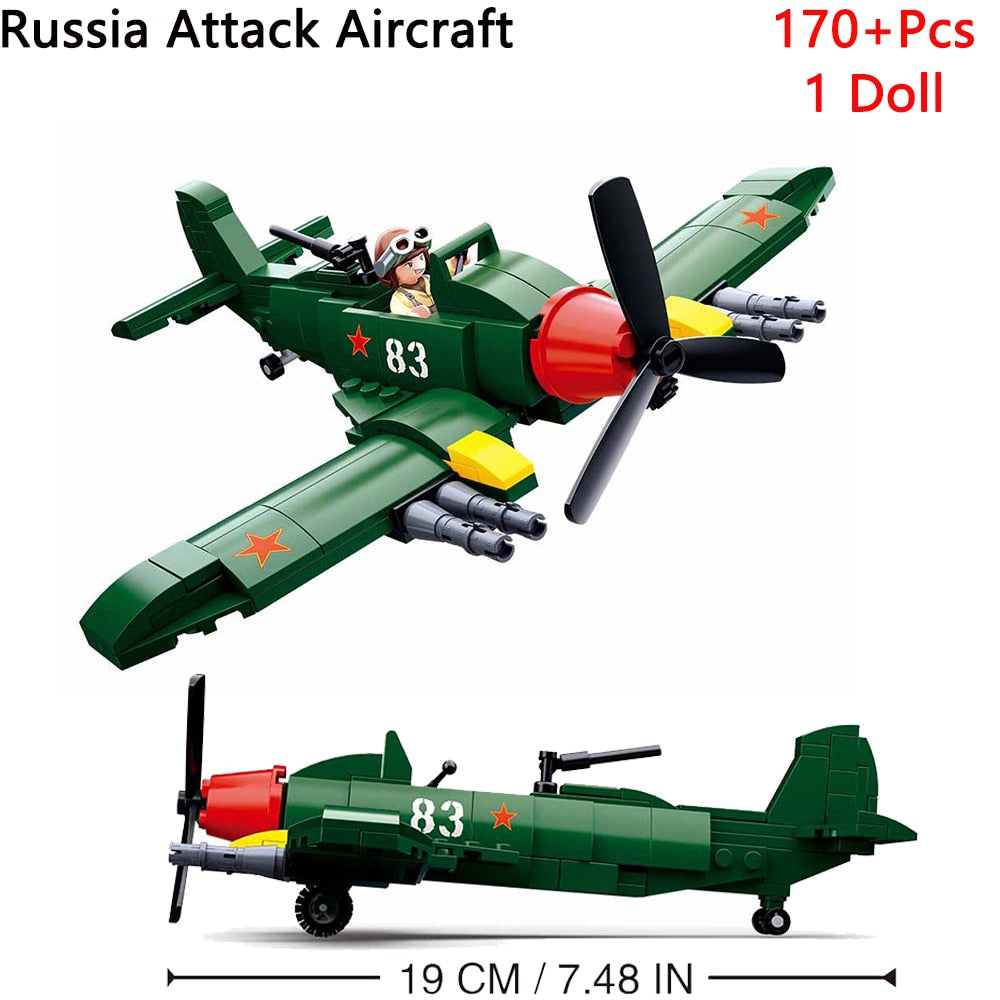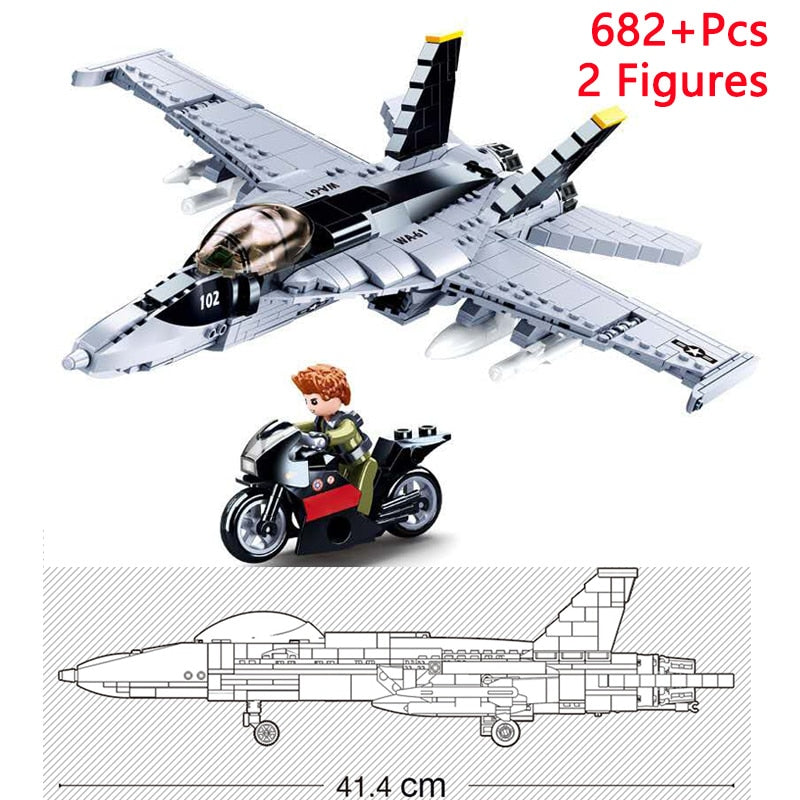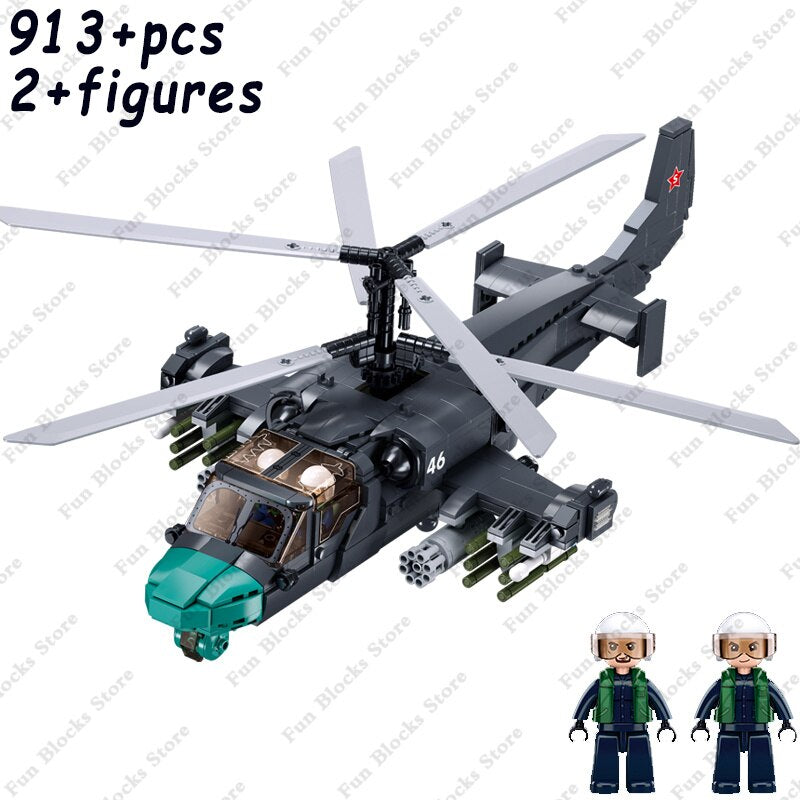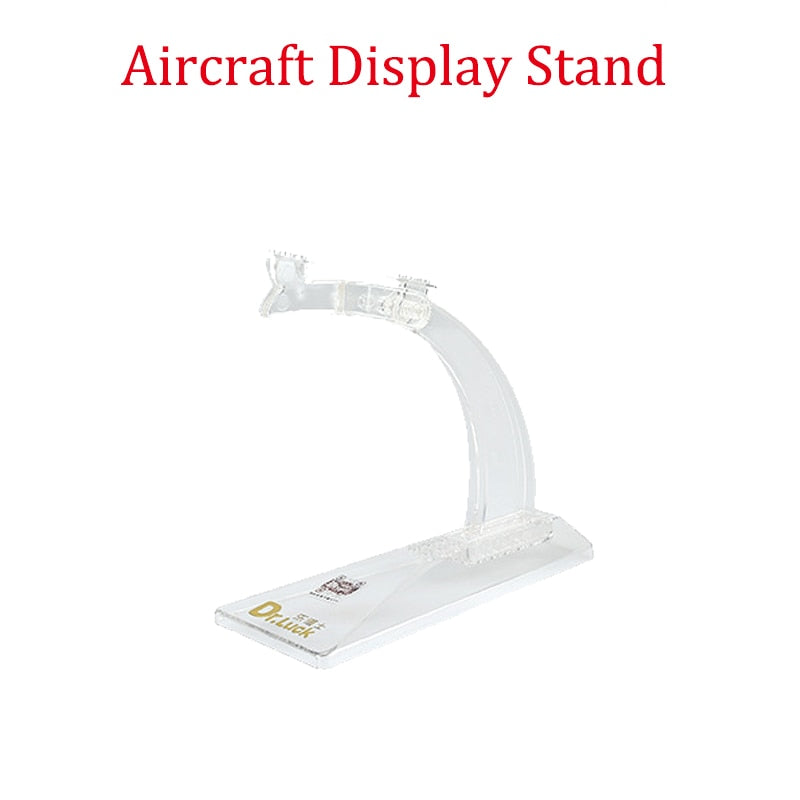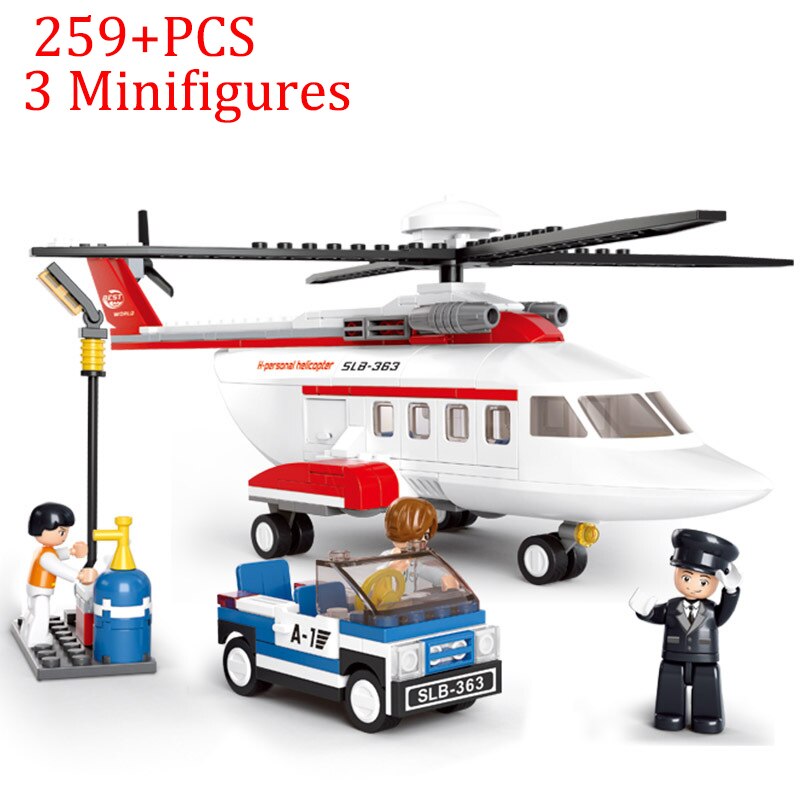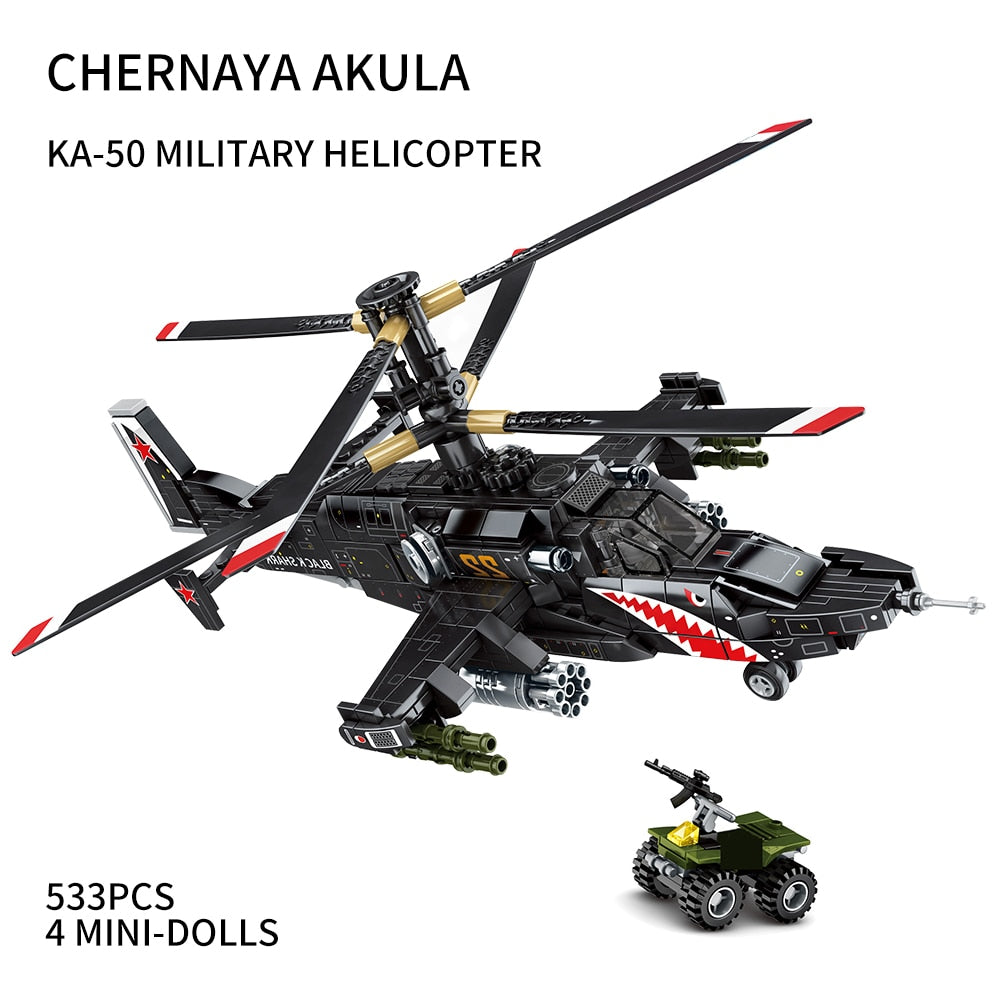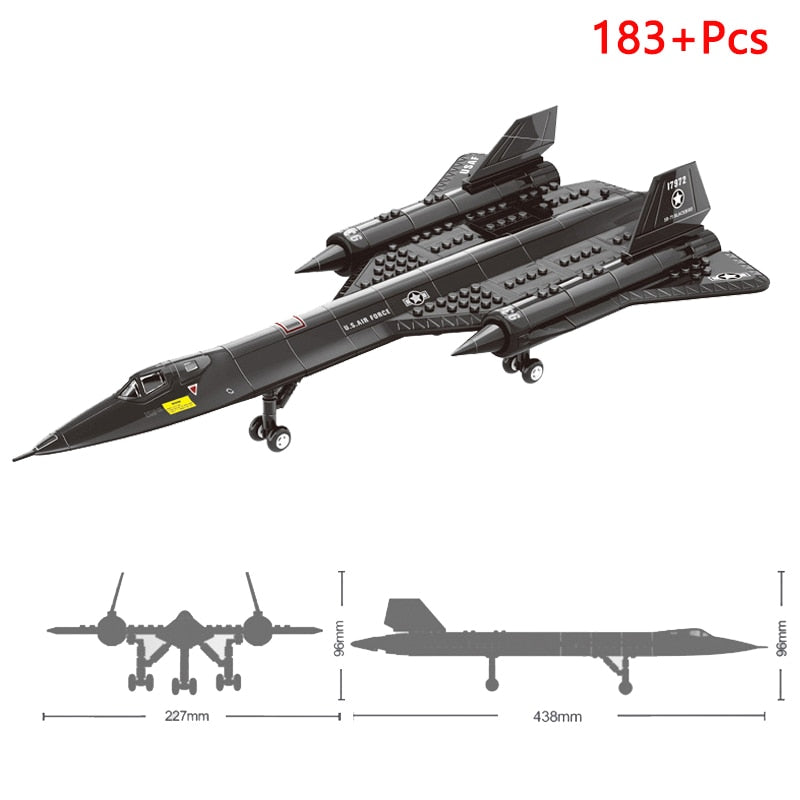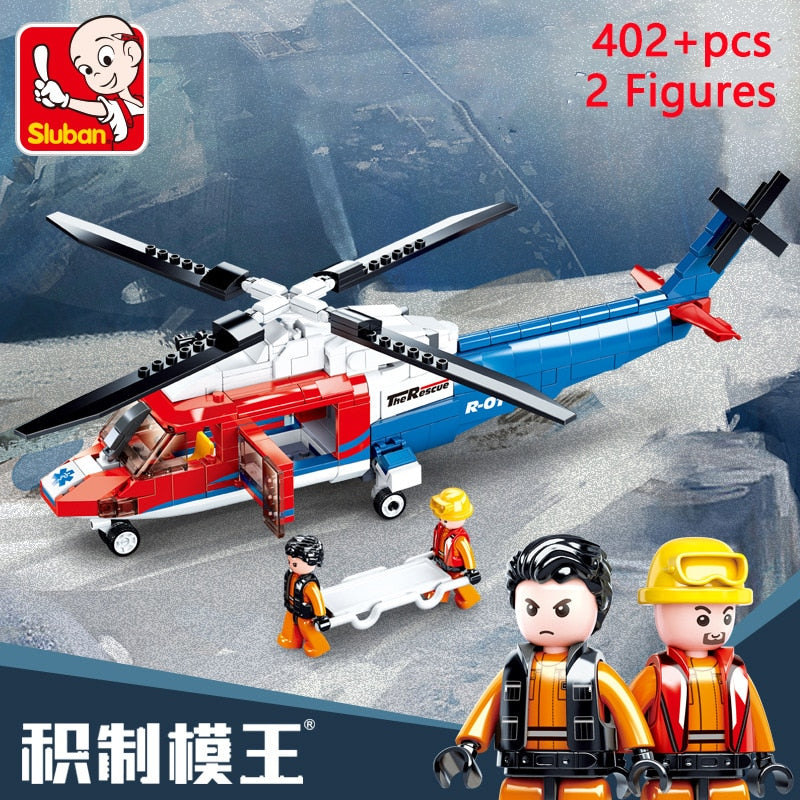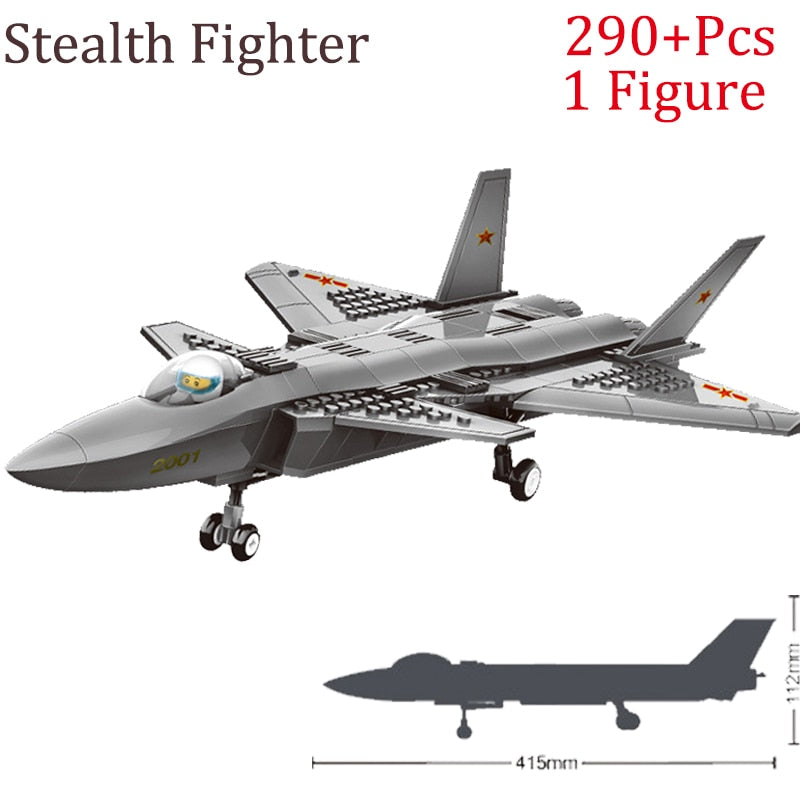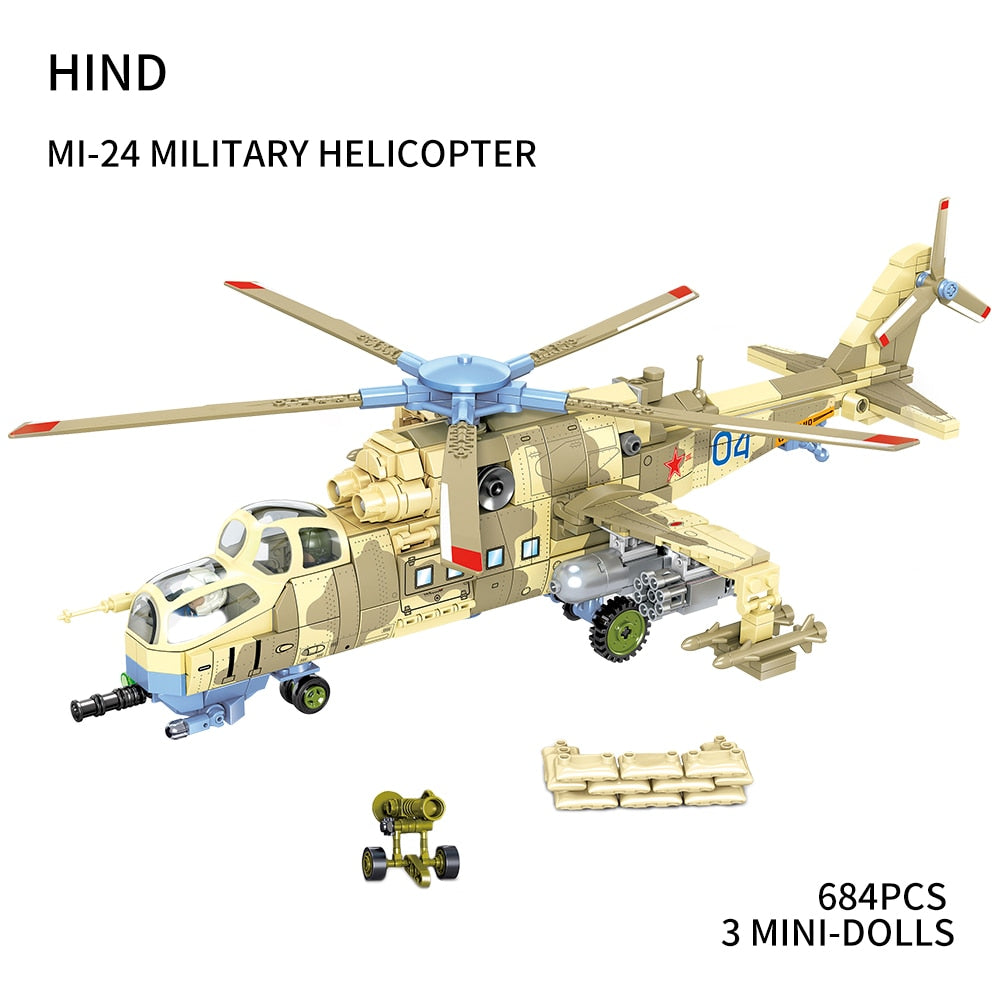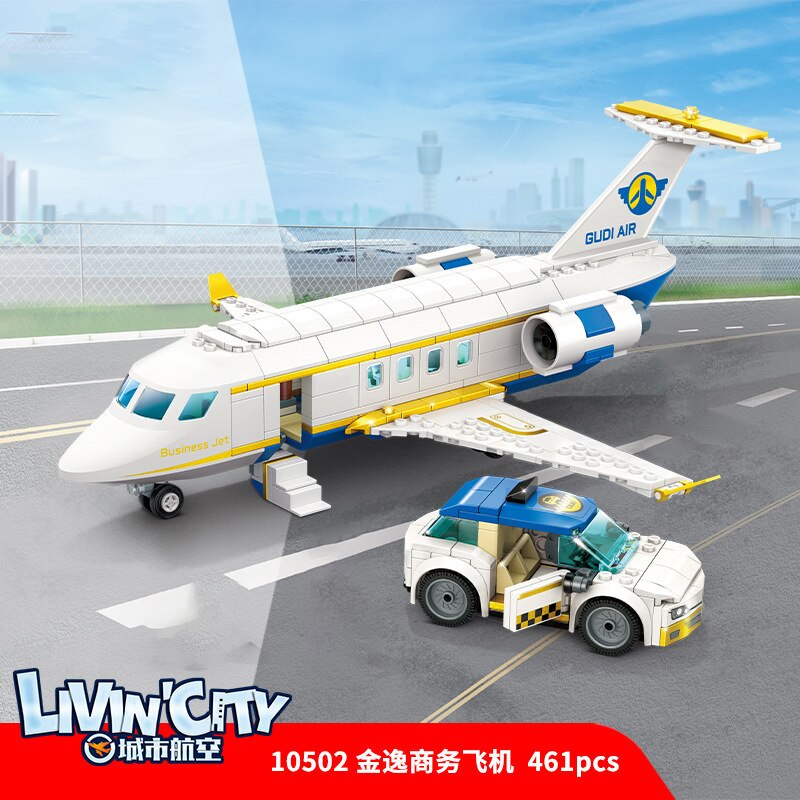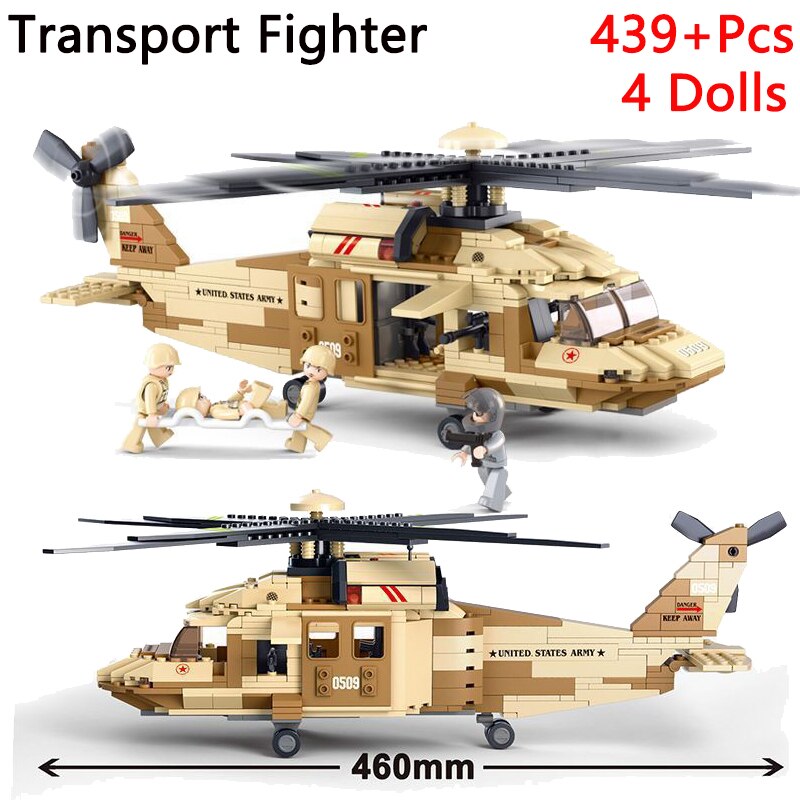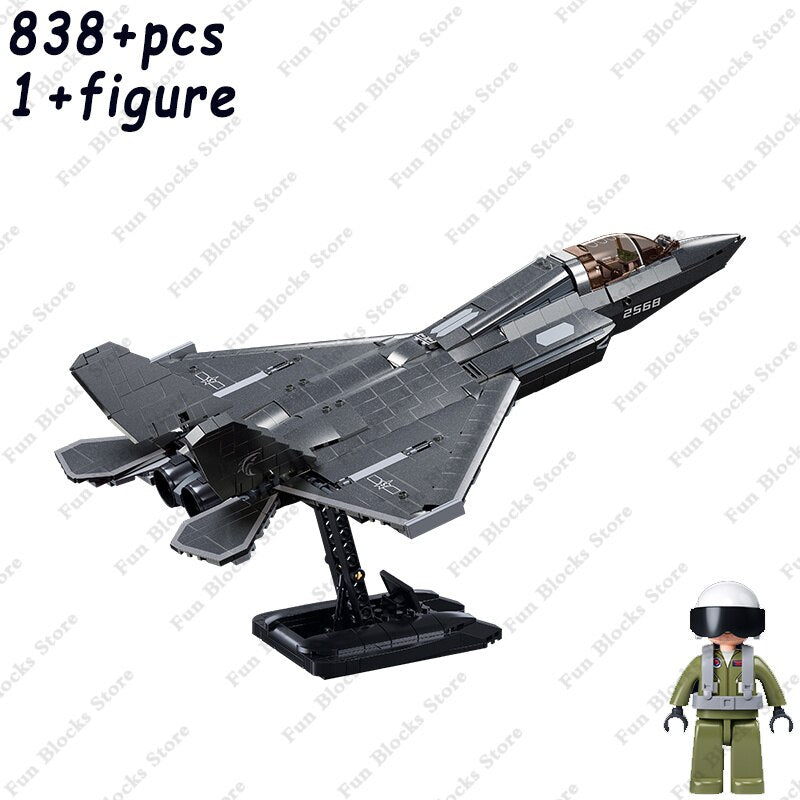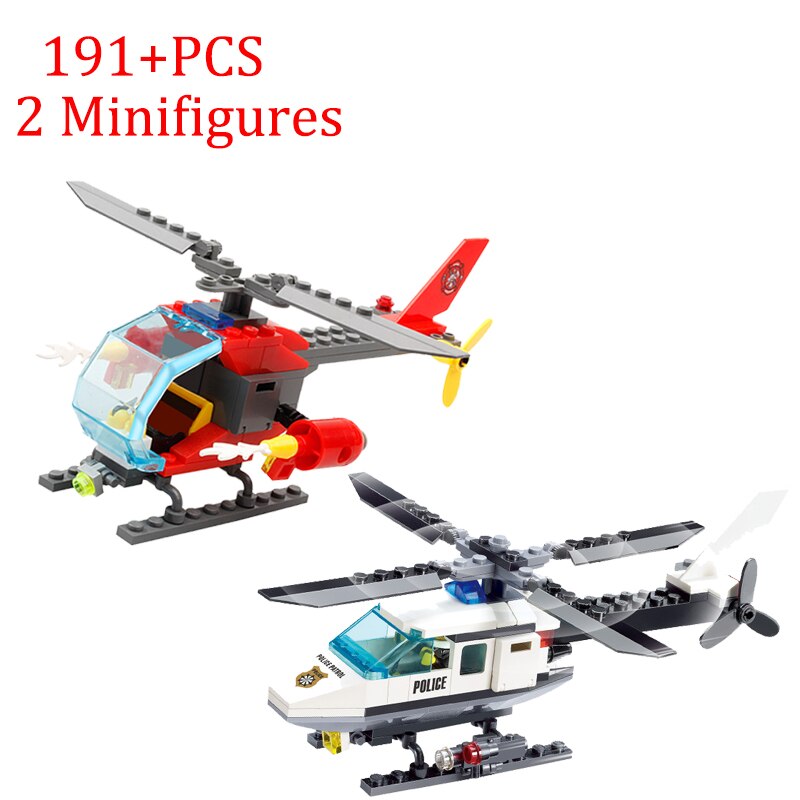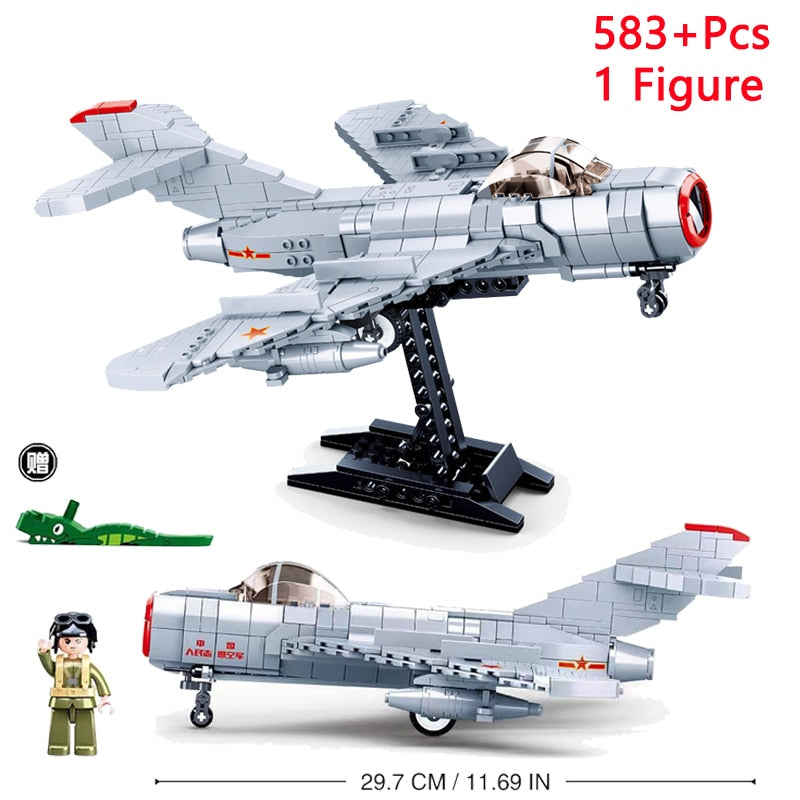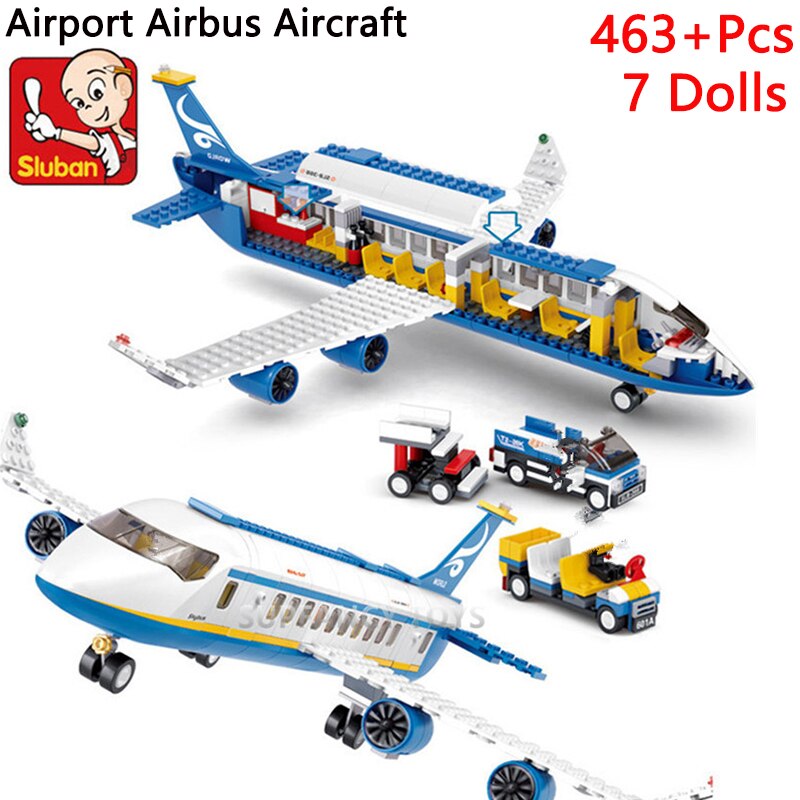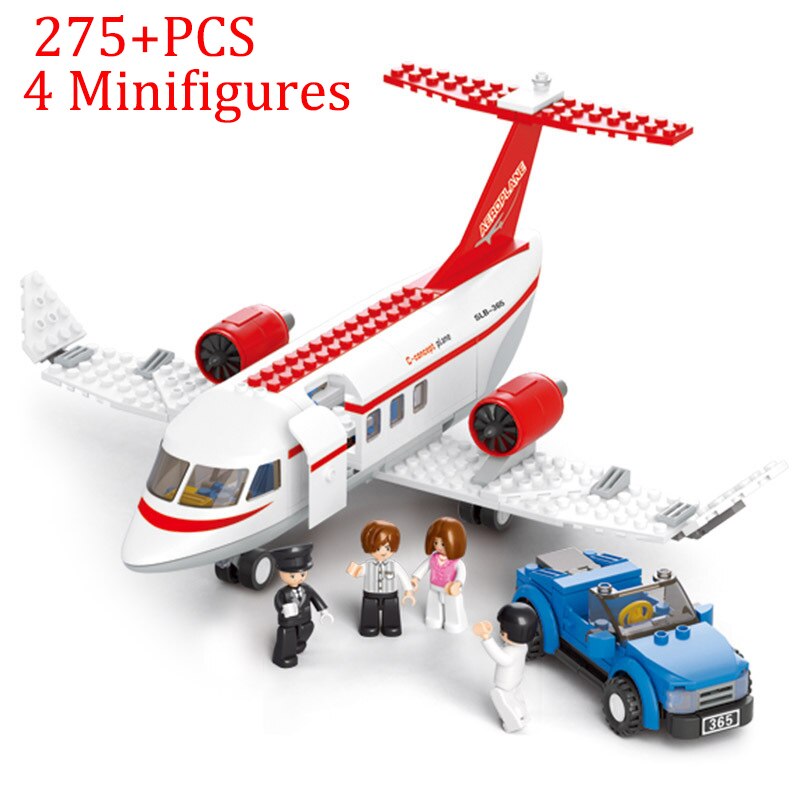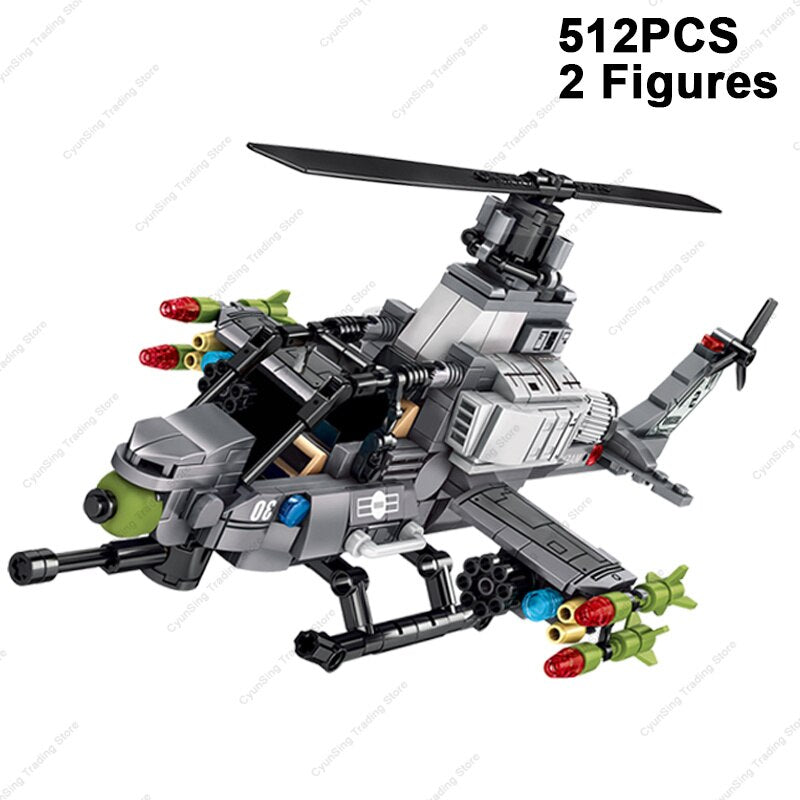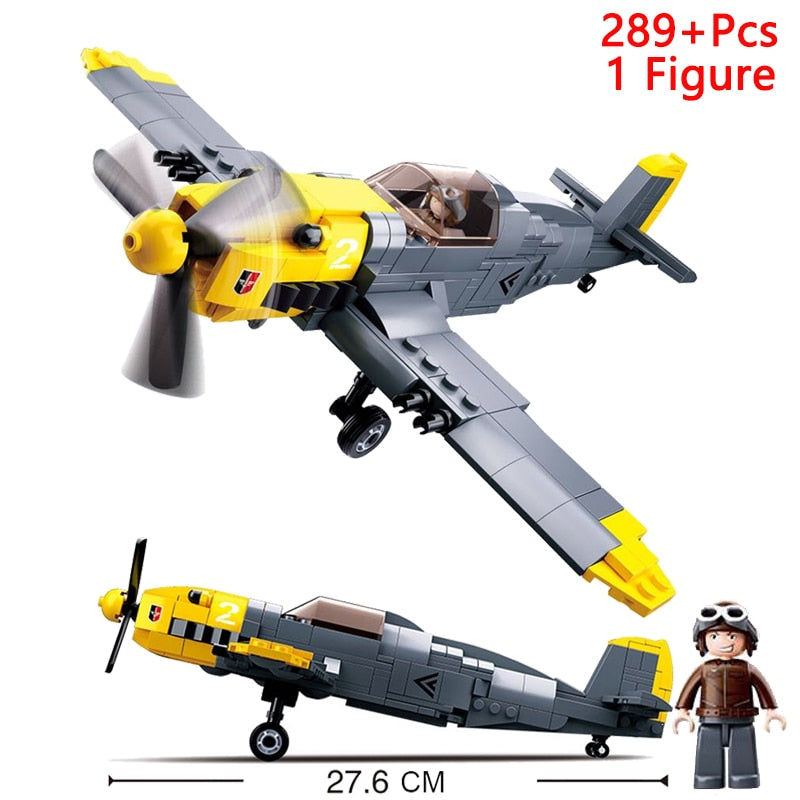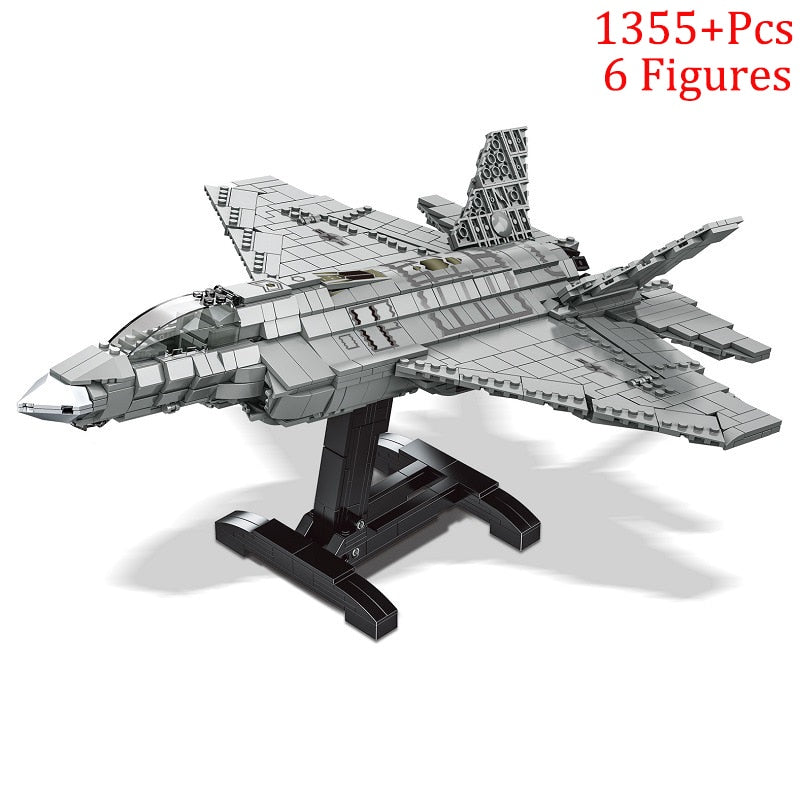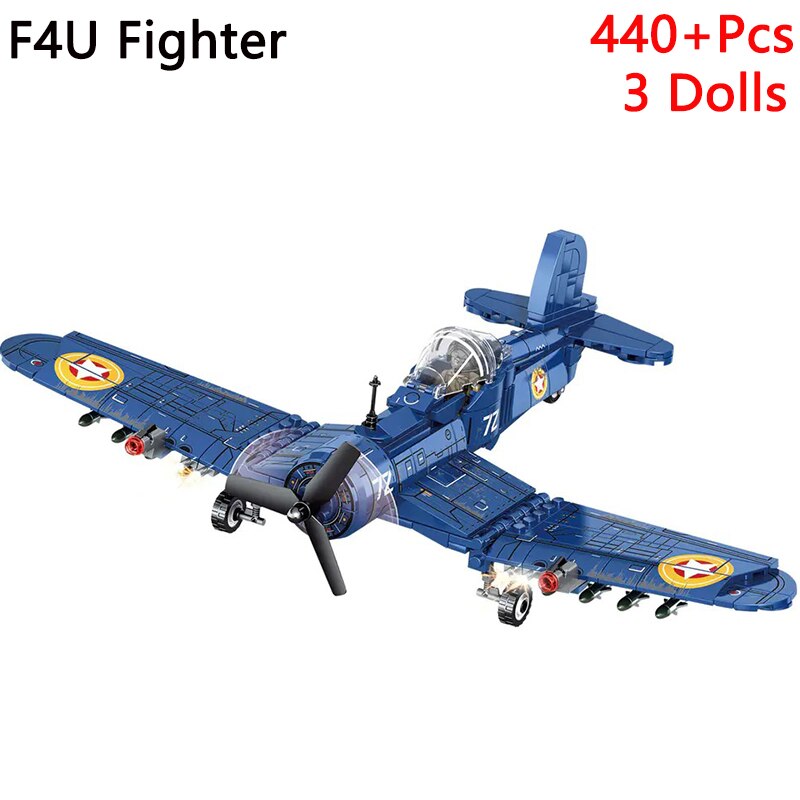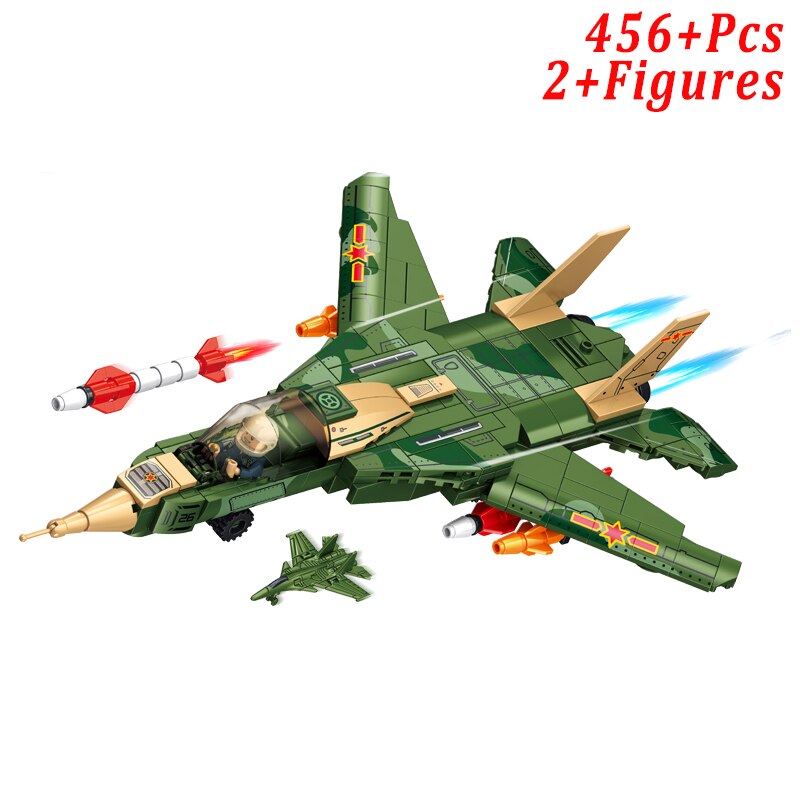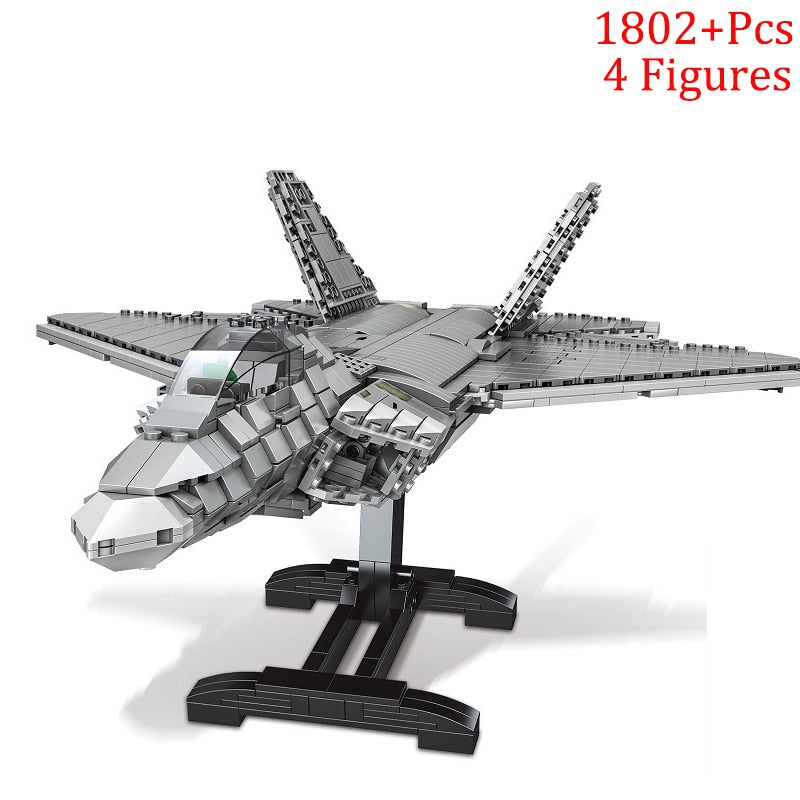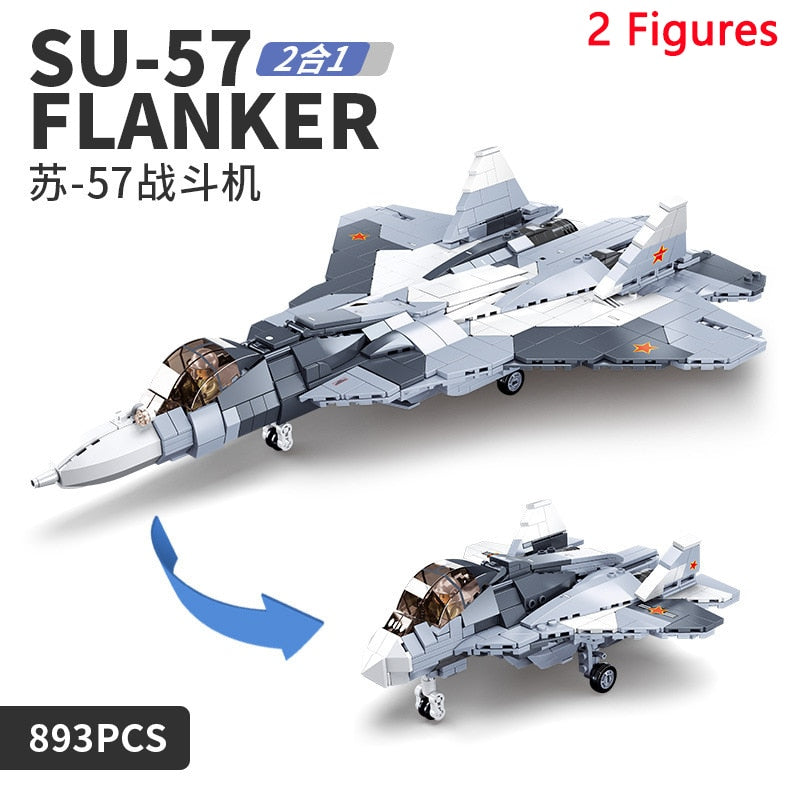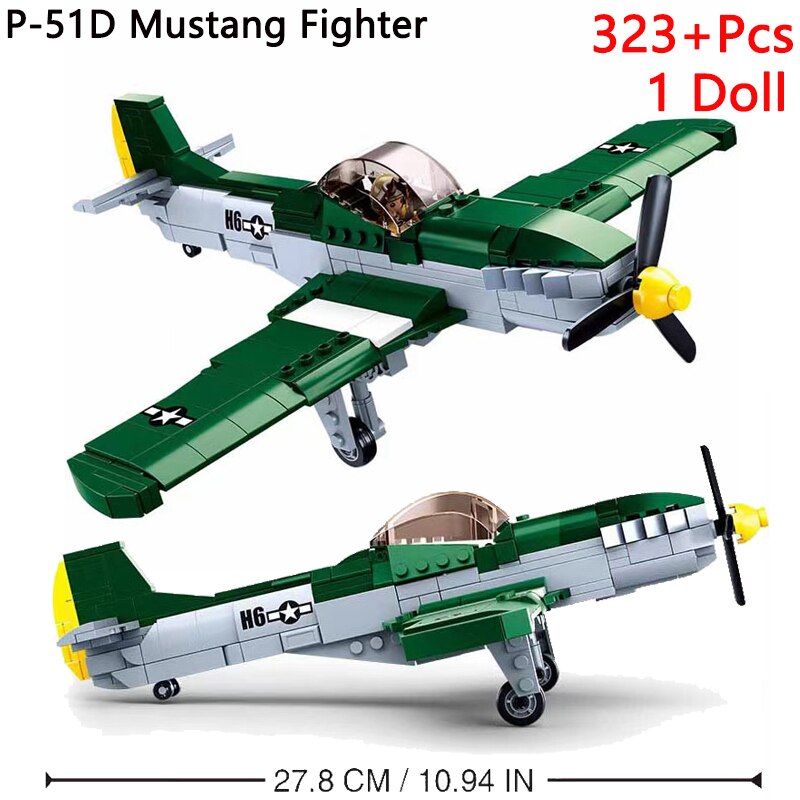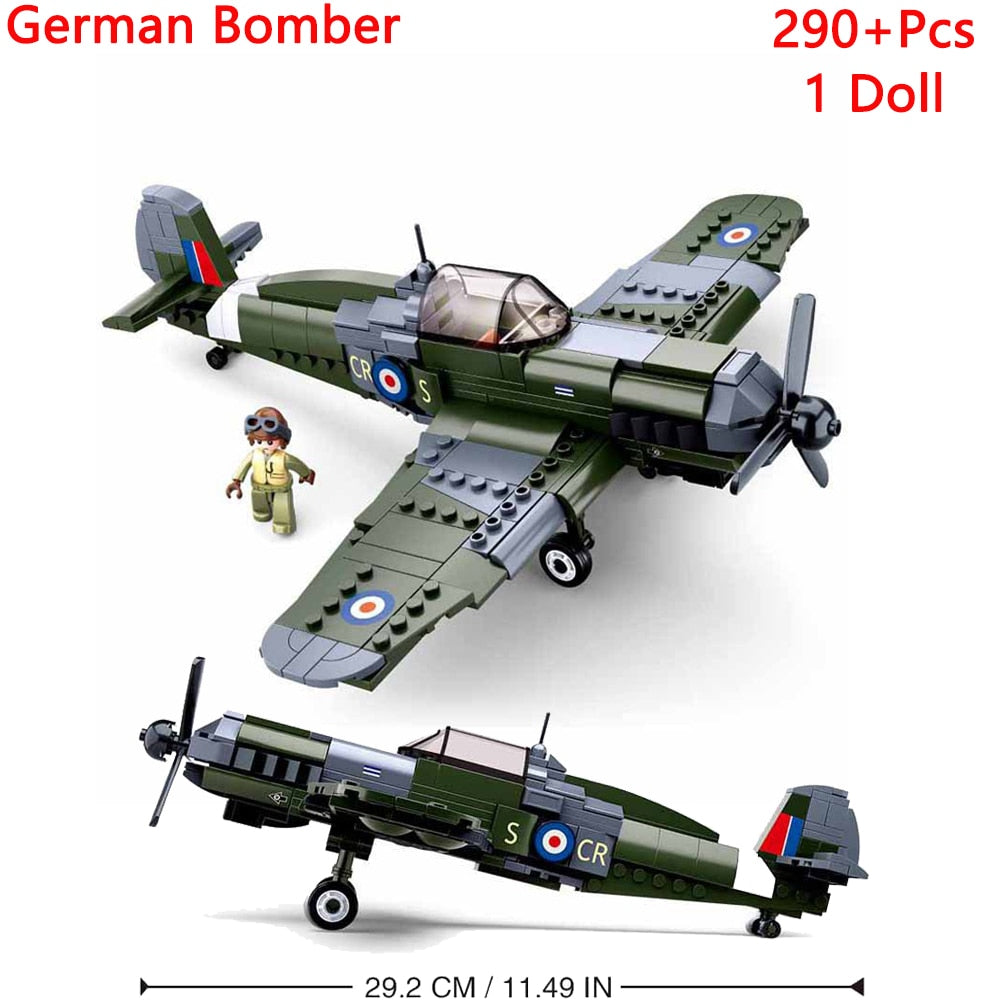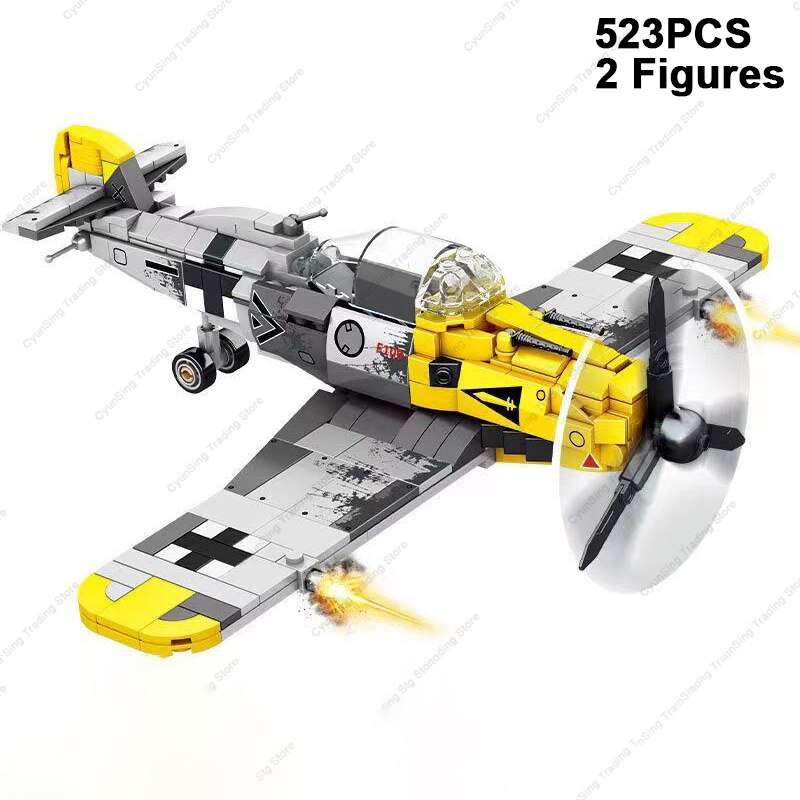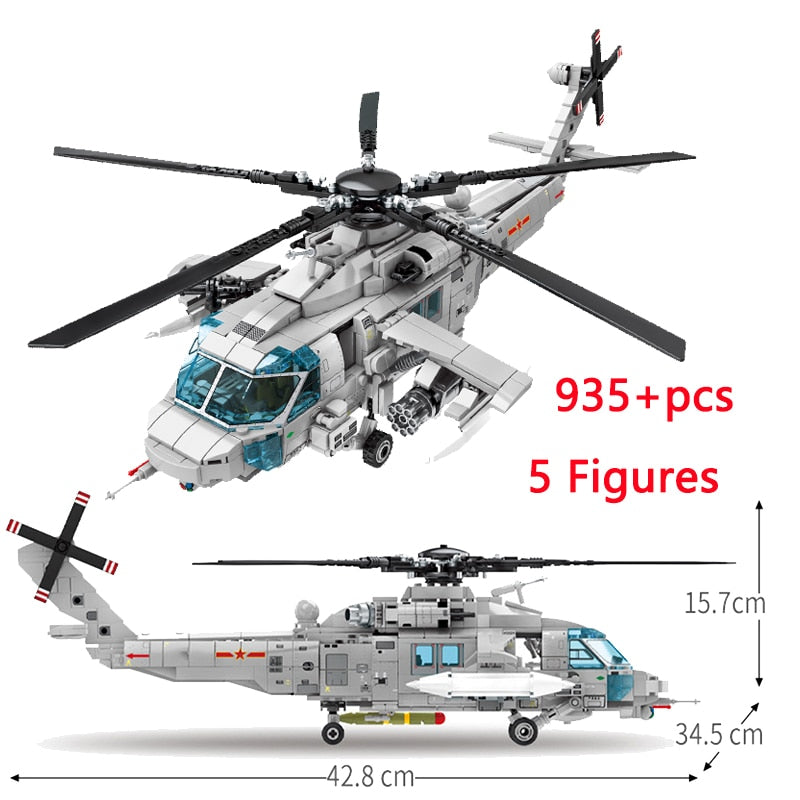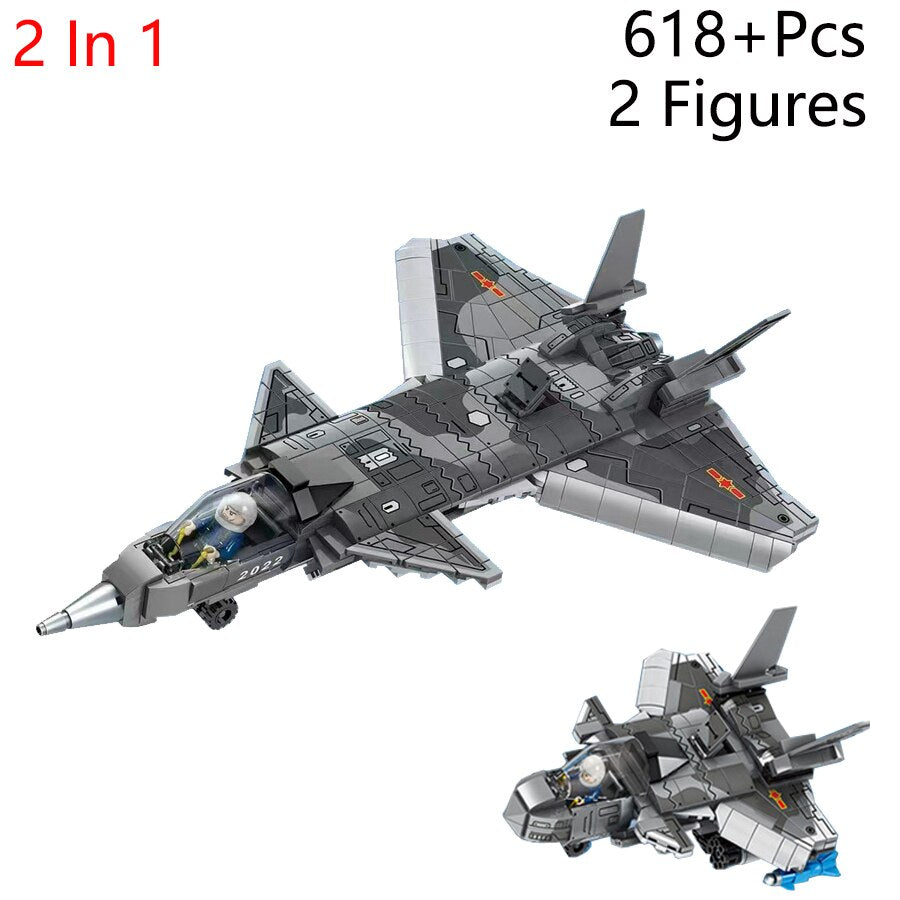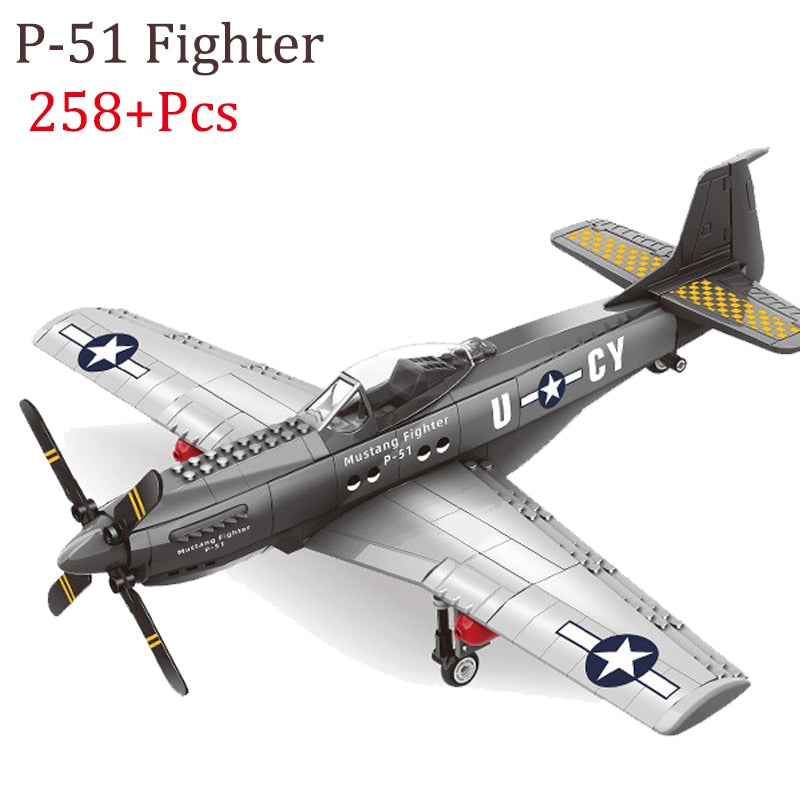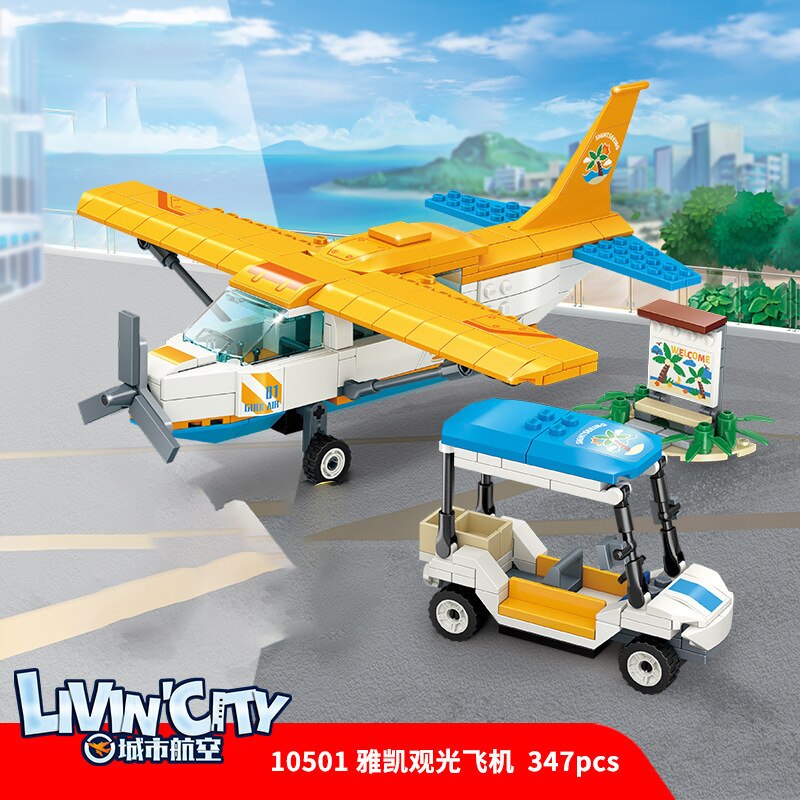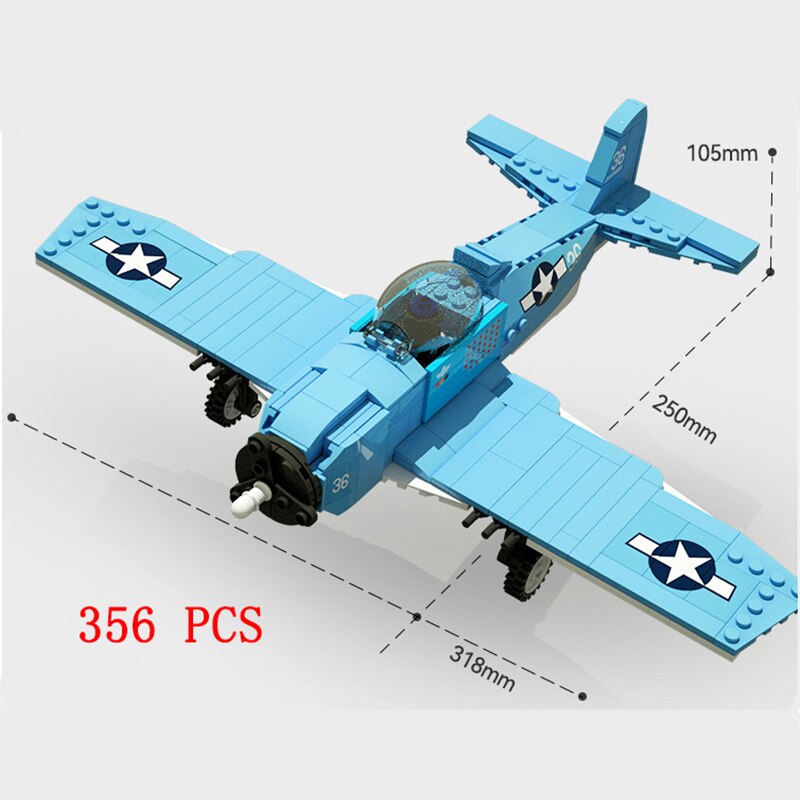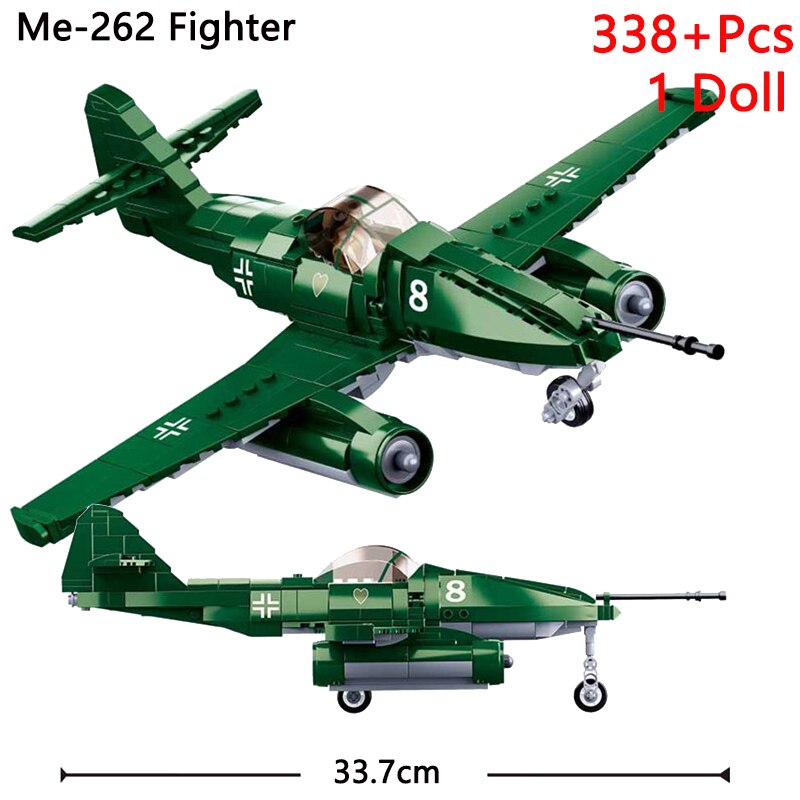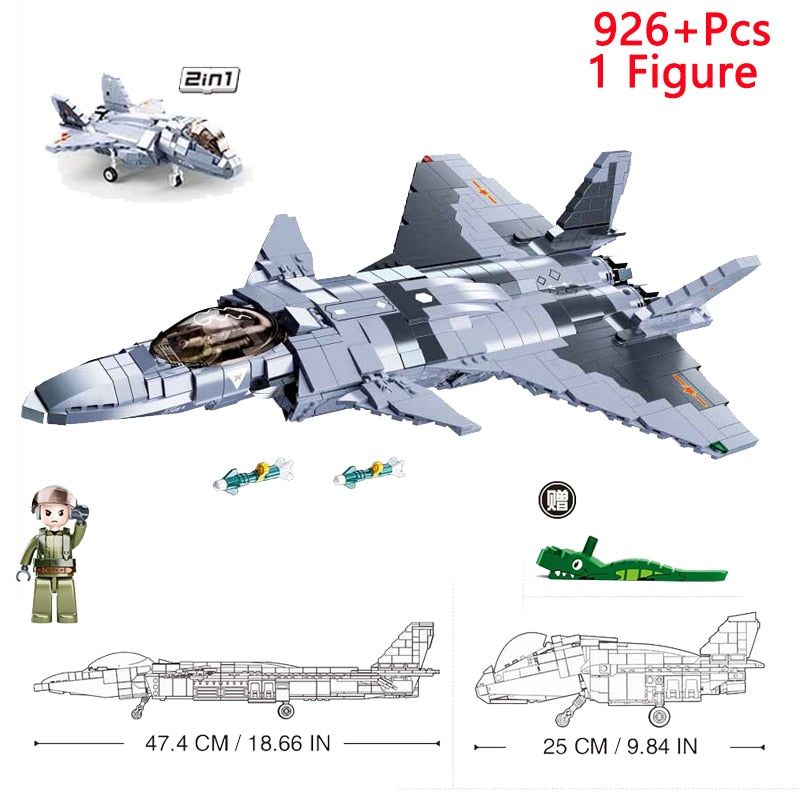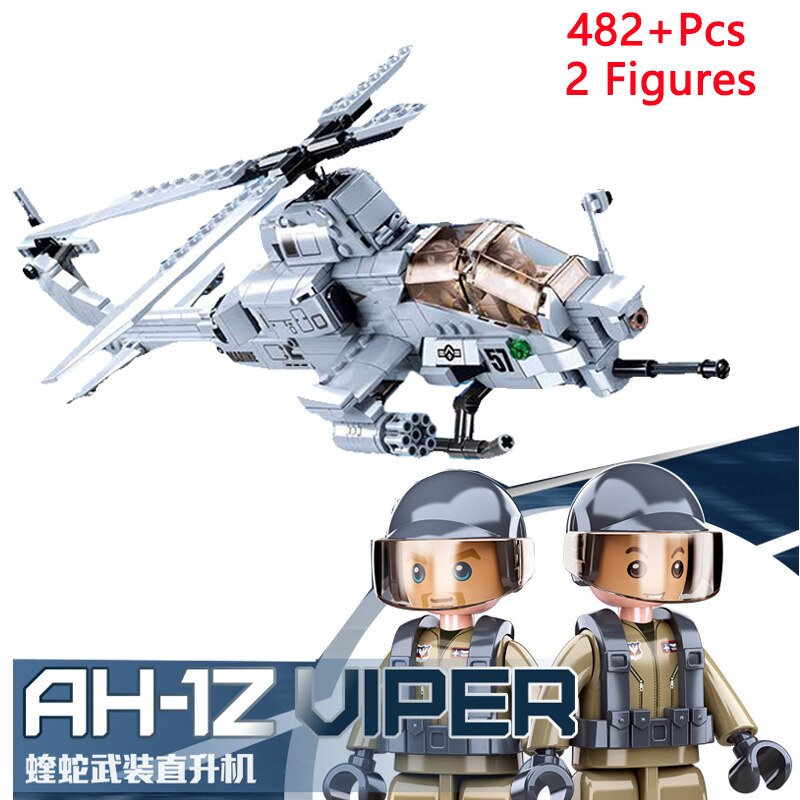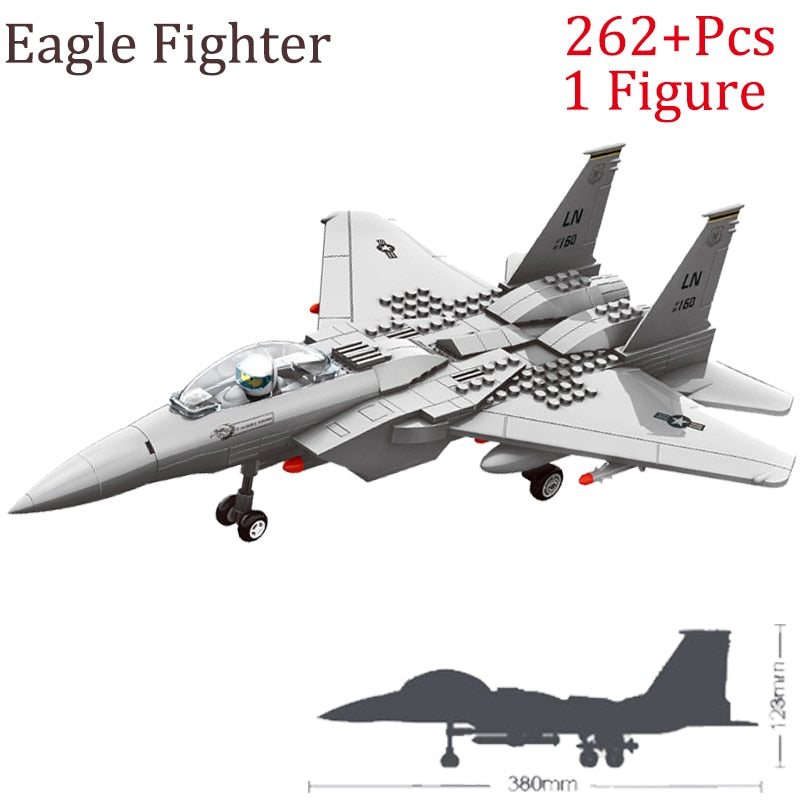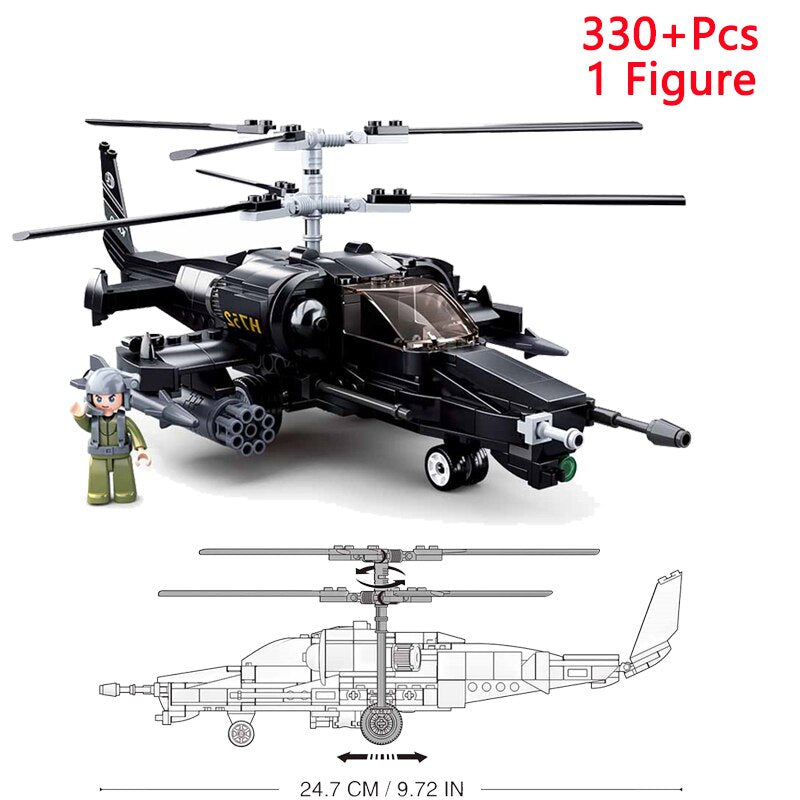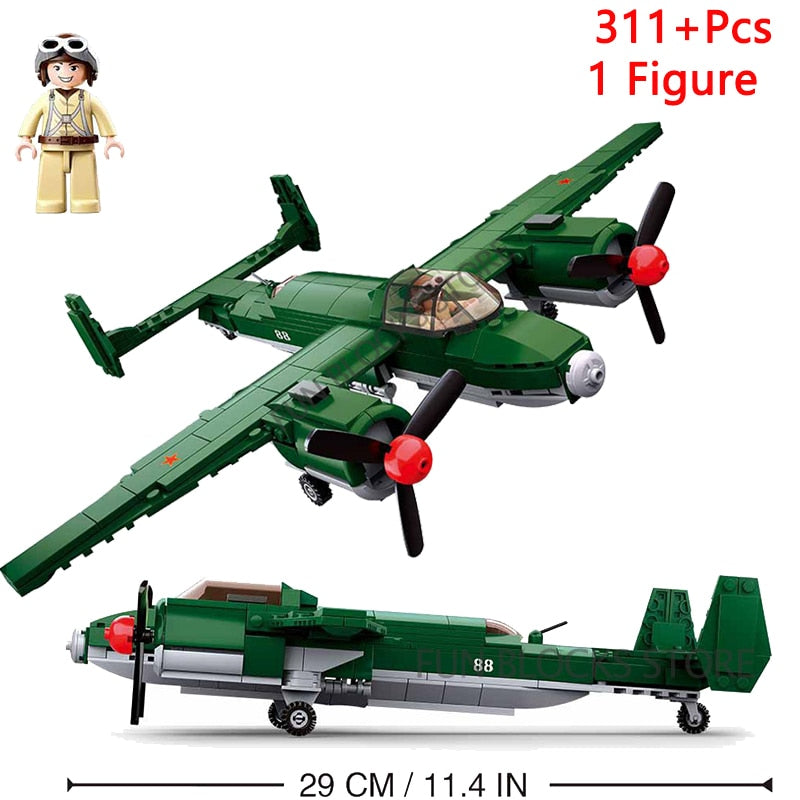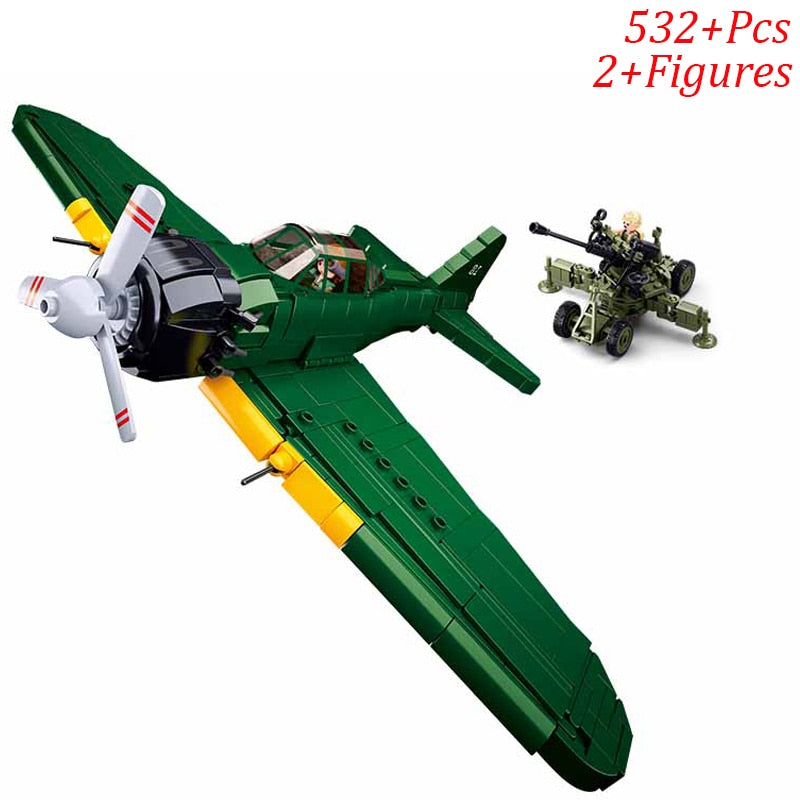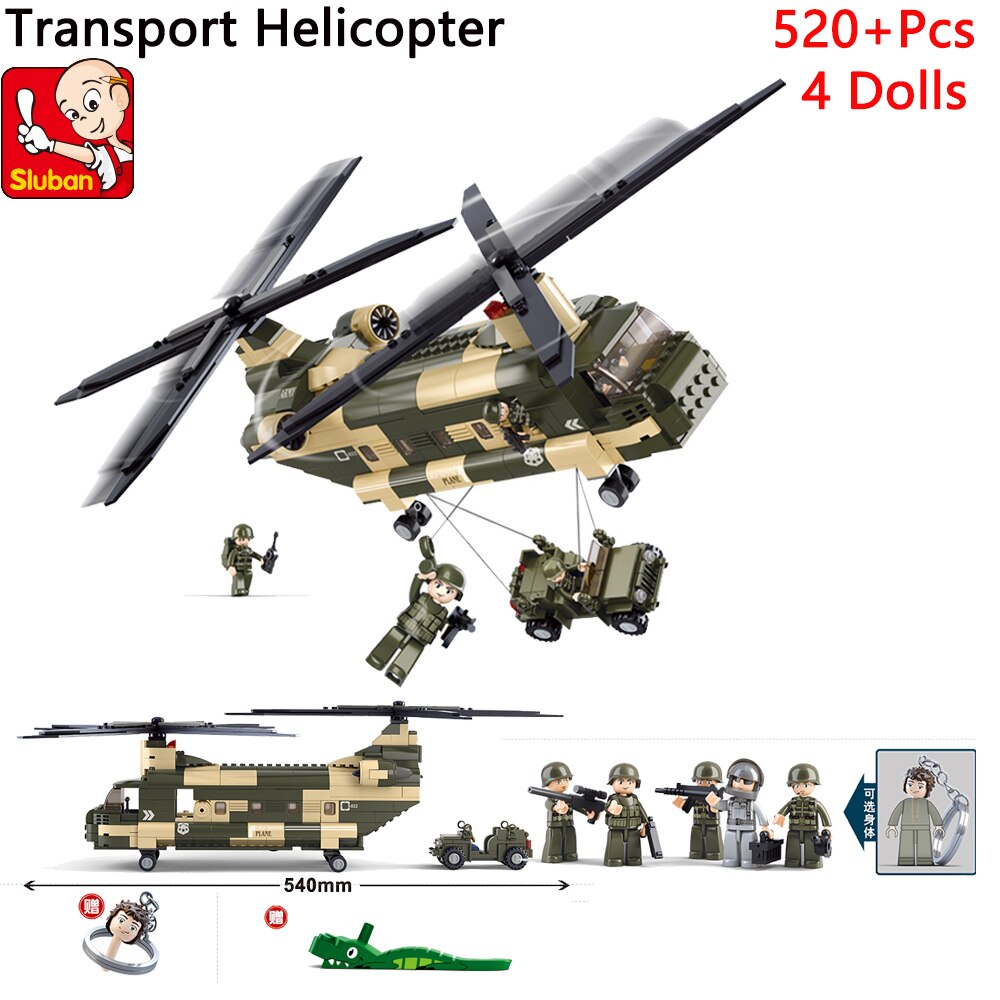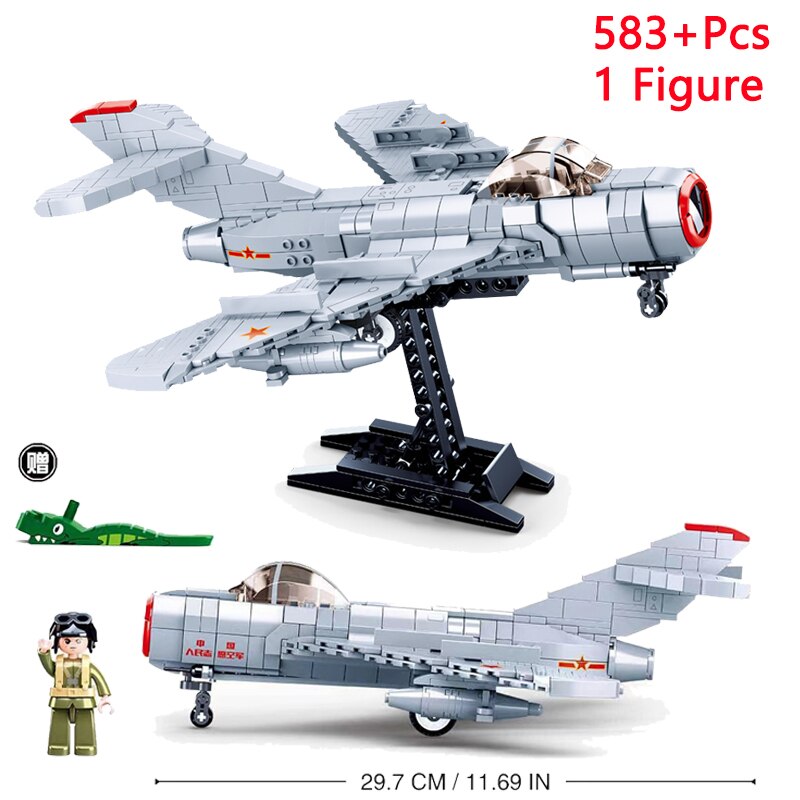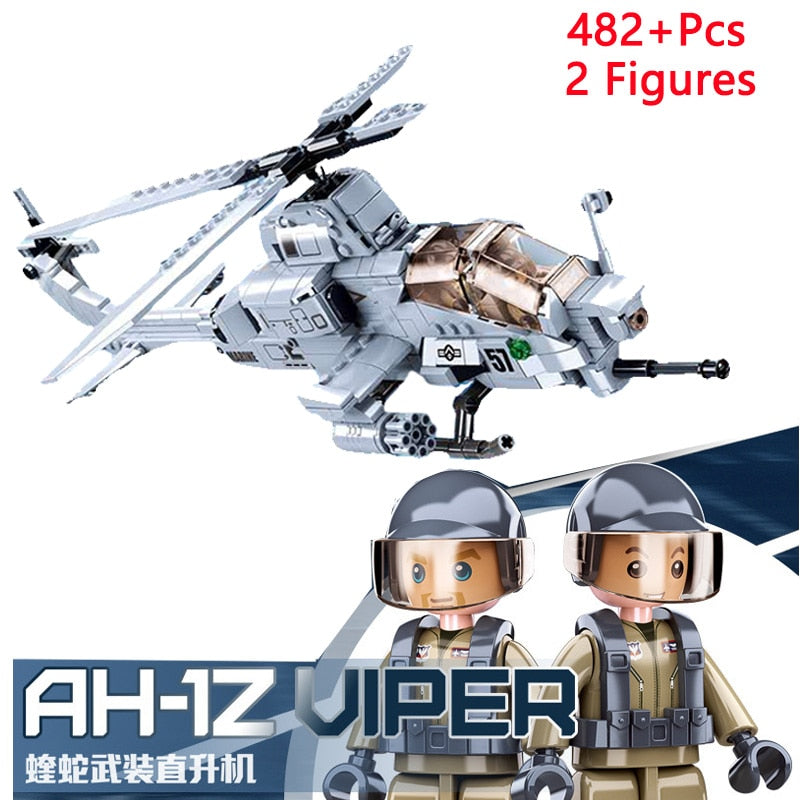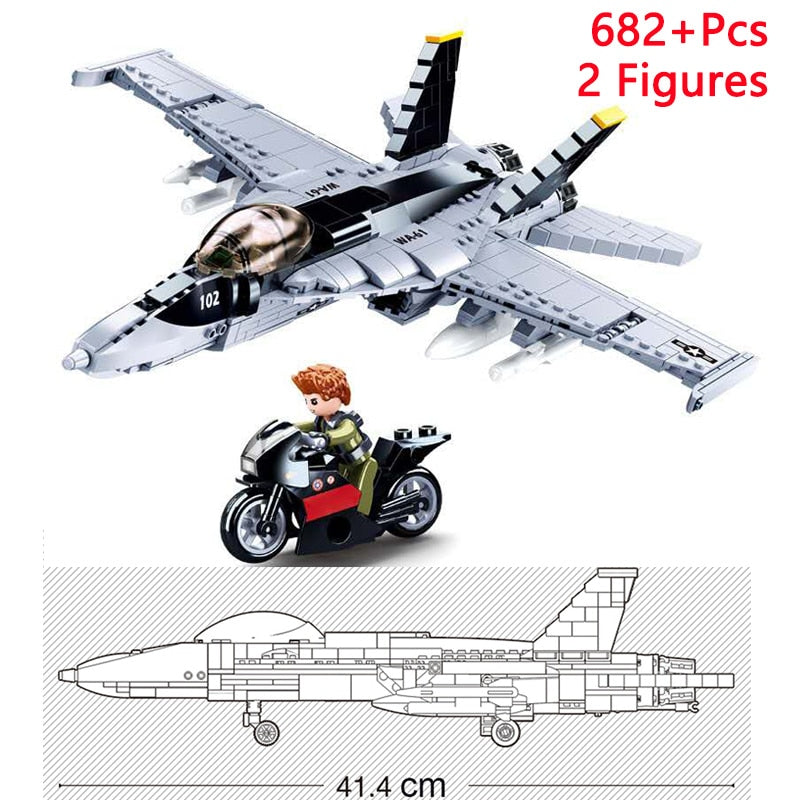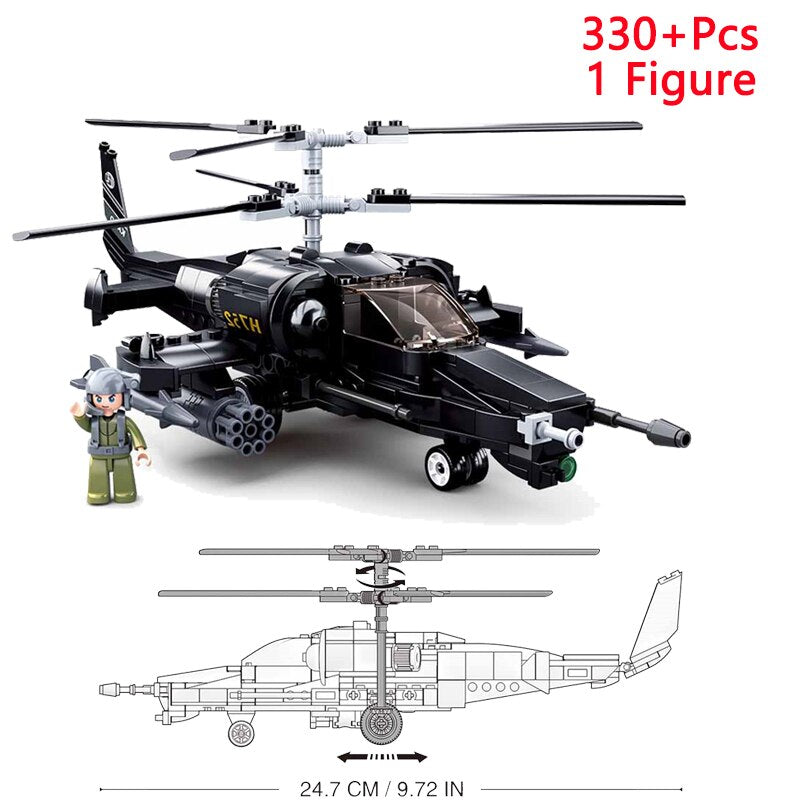 Military Aircraft Brick Model Collection - Classic to Modern Combat Aircraft Block Playsets
Sale price

$33.50
Regular price
(/)
Experience the thrill of aviation history with SLUBAN's Military Aircraft Brick Models. From WW classics to modern jets, assemble & cherish these detailed block playsets. Perfect for collectors and enthusiasts!
---
Military Aircraft Brick Models by SLUBAN

Take to the skies with SLUBAN's Military Aircraft Brick Model Collection. Spanning from the iconic combat planes of World Wars to contemporary combat aircraft, this collection is a soaring tribute to the evolution of aerial warfare. Crafted meticulously with precision and passion, each model lets you experience the thrill of building and owning a piece of military aviation history.

Key Features:

Wide Range of Aircraft: Whether it's the classic planes from the World Wars or the modern-day combat marvels, this collection covers them all, giving you a vast array of models to choose from and assemble.
Premium Quality Material: Each block is made from high-grade ABS plastic, ensuring durability and a perfect fit with each assembly.
Educational and Entertaining: Assembling these aircraft models isn't just fun, it's educational. Improve your spatial awareness, patience, and attention to detail with every model you construct.
Safe for Older Kids and Adults: Designed with intricate details, this collection is recommended for ages 12 and up. It contains small parts that may pose a choking hazard for younger children.
Comprehensive Instruction Manual: No need to worry about complicated assemblies. Each model comes with a detailed paper manual to guide you through every step.
Compatible Design: These blocks are designed to be compatible with major block brands, allowing for seamless integration with your existing sets.

Whether you're a military enthusiast, a model collector, or just looking for a challenging and rewarding hobby, the SLUBAN Military Aircraft Brick Model Collection promises hours of engaging fun. Each set, once assembled, stands as a testament to the magnificent flying machines that have graced our skies in the service of nations. This collection is a perfect gift for birthdays, holidays, or any special occasion.

SLUBAN Military Aircraft Brick Model Collection

Dive into the rich history of aviation with the SLUBAN Military Aircraft Brick Model Collection. Each meticulously designed model captures the essence of classic and modern combat aircraft, offering enthusiasts an immersive building experience. Crafted from premium ABS plastic, these sets not only provide a challenging and rewarding building experience but also serve as collectible pieces that echo the significant milestones in aviation history.

From the iconic warplanes of yesteryears to the cutting-edge jet fighters of the modern era, this collection encapsulates the essence of military aviation. Ideal for hobbyists, collectors, and those with a passion for aviation, each model in this series stands as a tribute to the aircraft that have shaped global history.

Specifications:

Warning: Not suitable for kids under 3 years.
Recommended Age: 18+, 12+y, 14+y.
Material: ABS Plastic.
Block Shape: Self-Locking Bricks.
Origin: Mainland China.
Model Number: Military War Xmas Birthday Kids Boys Gift Toys WW2 WW1 world war.
Gender: Unisex.
Brand: SLUBAN.
Block Size: Compatible with major building block brands.
Barcode: Not Available.

Key Features:

Broad Aircraft Range: From WWI classics to contemporary combat jets.
High-Quality Material: Crafted for a seamless building experience.
Educational & Entertaining: Enhance spatial awareness and patience.
Instructions: Step-by-step manual included.
Compatibility: Works seamlessly with popular brick brands.

Additional Information:

Packaging: This package does not include the original box.
Support: Facing issues? Contact us, and we'll assist you promptly.

Unbox, assemble, and let your imagination fly!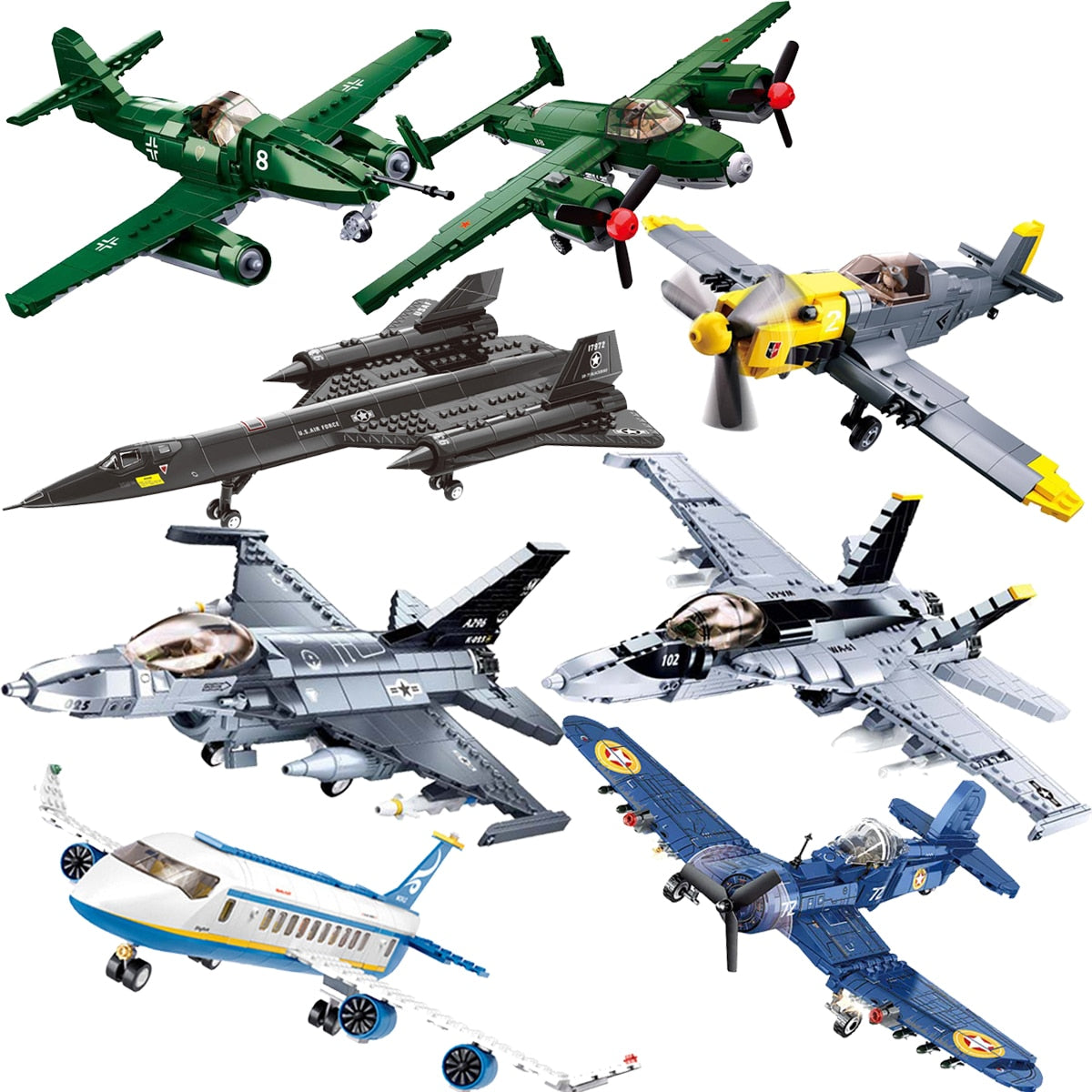 Military Aircraft Brick Model Collection - Classic to Modern Combat Aircraft Block Playsets
Sale price

$33.50
Regular price
Choose options