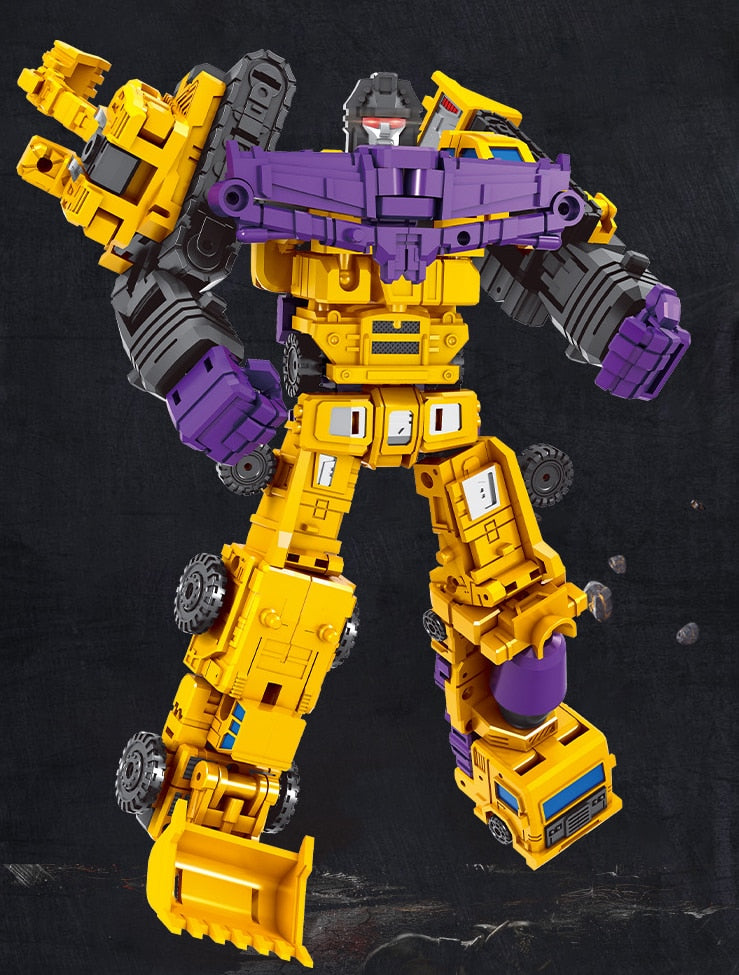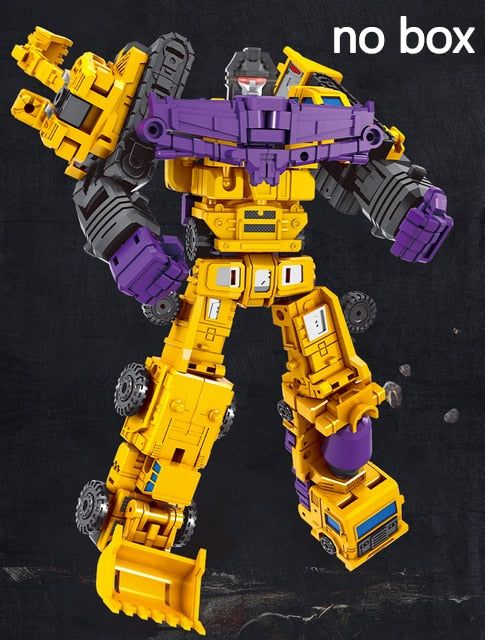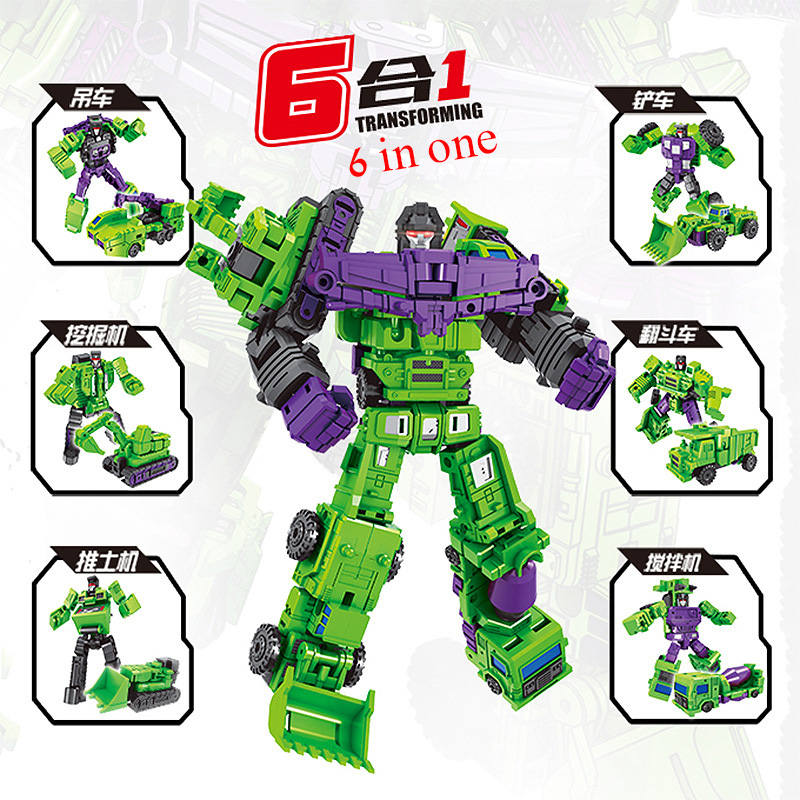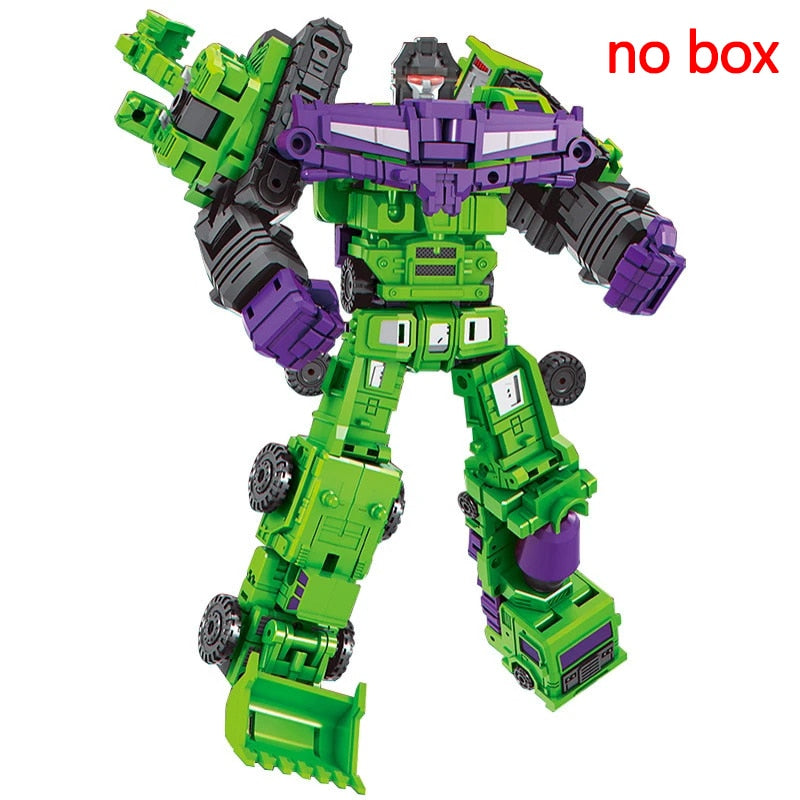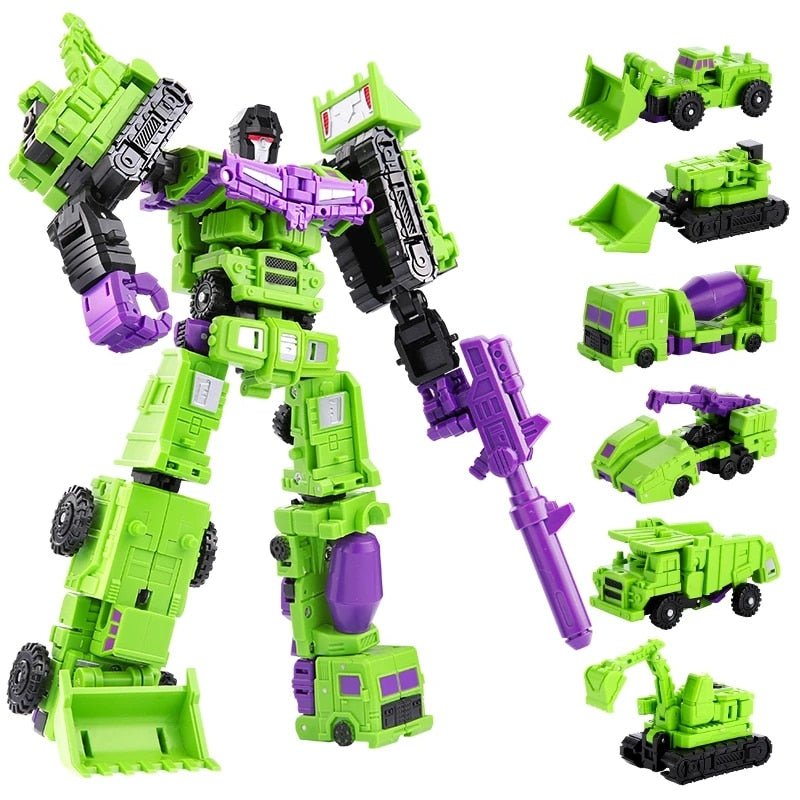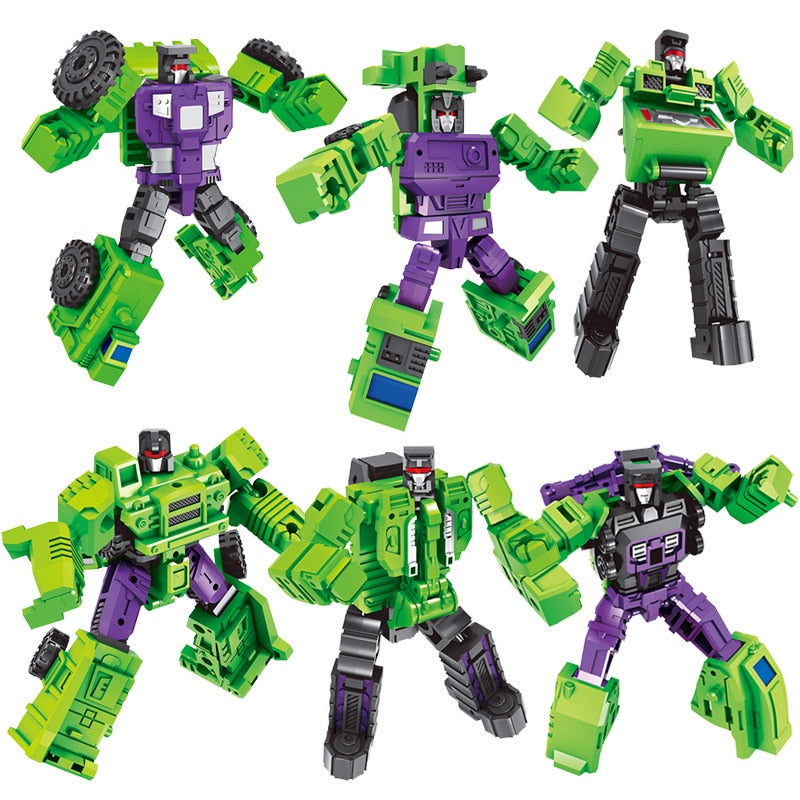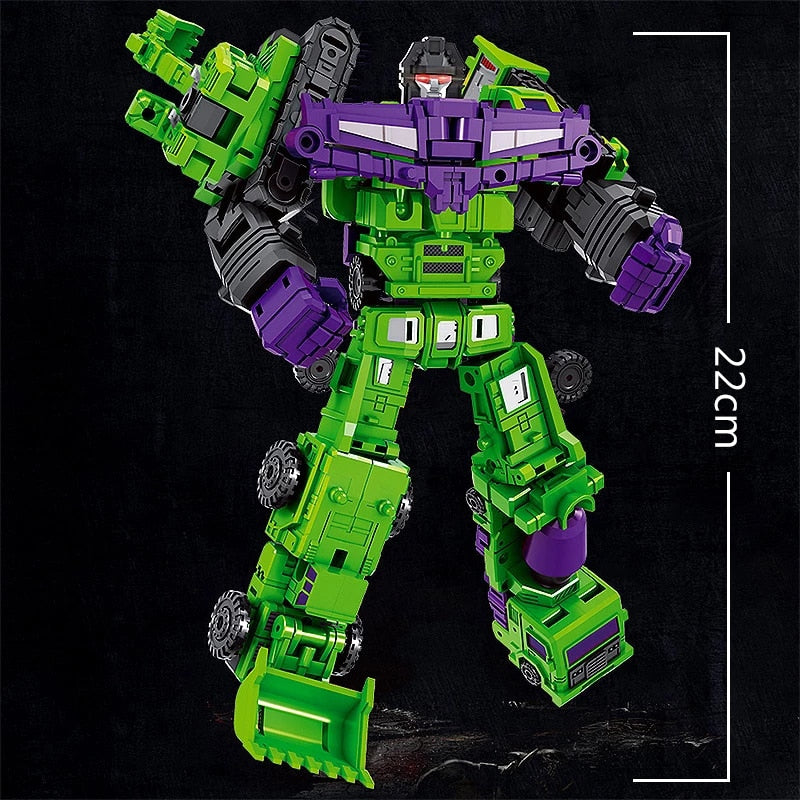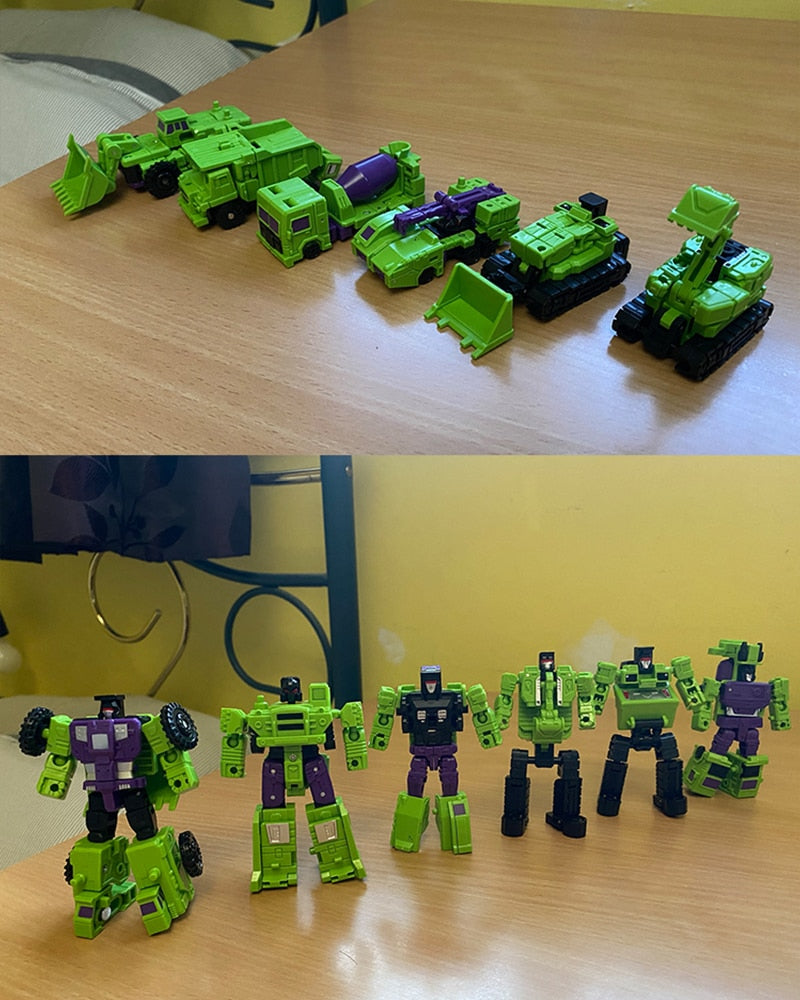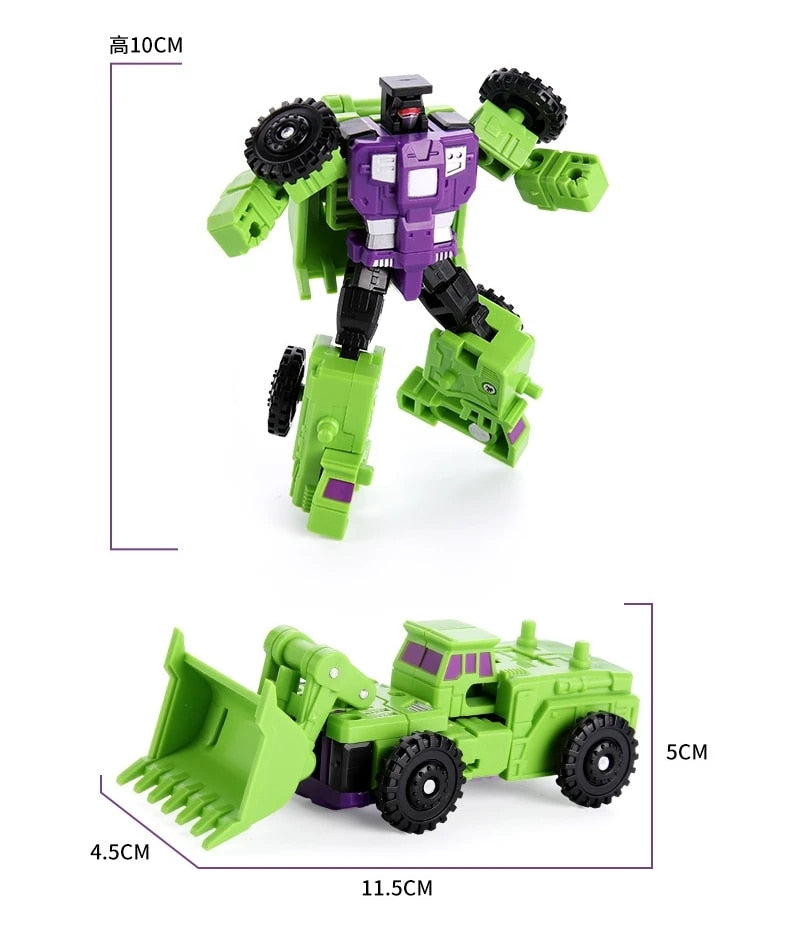 Transformers 6 in 1 Model Defensor Devastator Toys Action Figure Robot Playset
Sale price

$30.36
Regular price

$0.00
(/)
---
Transforming Classics in Your Collection

Dive into a realm of futuristic battles and epic tales with the Transformers SS38 Alloy Metal Robot Action Figures. A testament to the legacy of the Transformers movie series, these figures encapsulate the spirit of robotic heroism.

Key Features:

Authentic Reproduction: Directly inspired by the Transformers movie series, these figures capture the iconic designs of the beloved robots.

Premium Materials: Made from a blend of Alloy Metal, ensuring durability while offering a true-to-life metallic sheen.

Collector's Delight: Part of the SS38 Movie Series lineup, making it a must-have for fans and collectors alike.

Ready for Display or Play: With intricate detailing, it serves as a stellar collectible and a toy for imaginative play.

Unleash the Power of Transformation

Each figure in this collection is a true masterpiece, designed to seamlessly shift from vehicles to formidable warriors. Witness the incredible metamorphosis as your robot action figure transforms before your very eyes. It's a thrilling experience that combines the excitement of play with the wonder of engineering.

Collect Them All

With a variety of Transformer Robot Action Figures to choose from, you can build your ultimate collection. Whether you're a fan of futuristic vehicles or mighty robots, there's a figure for every taste. Collect them all and embark on adventures limited only by your imagination.

Quality Craftsmanship

These action figures are crafted from high-quality alloy metal, ensuring durability and longevity. Every detail is meticulously designed, from the intricate joints to the vibrant paintwork. These figures are built to withstand countless transformations and battles.

Perfect for Fans and Collectors

Whether you're a longtime fan of Transformer robots or a collector of action figures, these Transformer Robot Action Figures are a must-have addition to your collection. Display them proudly on your shelf or engage in epic battles – the choice is yours.

Let Your Imagination Soar

These action figures are more than toys; they're a gateway to a world of creativity and storytelling. Watch as your figures change from vehicles to robots and back, and let your imagination soar as you invent exciting adventures for them.

Join the Transformation Revolution

Join the ranks of fans who have fallen in love with the world of Transformers. These action figures have been captivating audiences for generations, and now it's your turn to be part of the transformation revolution.

Experience the Thrill Today

Don't miss out on the excitement and wonder of our Transforming Alloy Metal Transformer Robot Action Figures. Get yours today and embark on a journey of transformation, imagination, and endless fun.

Transformation 6 in 1 Model Defensor/Devastator Toys Action Figure Robot Playsets

SPECIFICATIONS:

Version Type: First Edition
Theme: Movie & TV
Soldier Accessories: Soldier Finished Product
Scale: 1/60
Remote Control: No
Recommend Age: 18+
Puppets Type: model
Original Package: YES
Model Number: Transformation 6 in 1
Mfg Series Number: Assembly/Assembling
Material: ABS
Item Type: model
Gender: Boys
Dimensions: 22cm
Condition: In-Stock Items
Completion Degree: Finished Goods
Commodity Attribute: Finished Goods
Certification: CE

Transformation 6 in 1 Model Defensor & Devastator Robot Sets

About 22cm

Packaging: Original color box/no box

Due to manual measurement, there will be an error of 1-2 cm.












Transformers 6 in 1 Model Defensor Devastator Toys Action Figure Robot Playset
Sale price

$30.36
Regular price

$0.00
Choose options