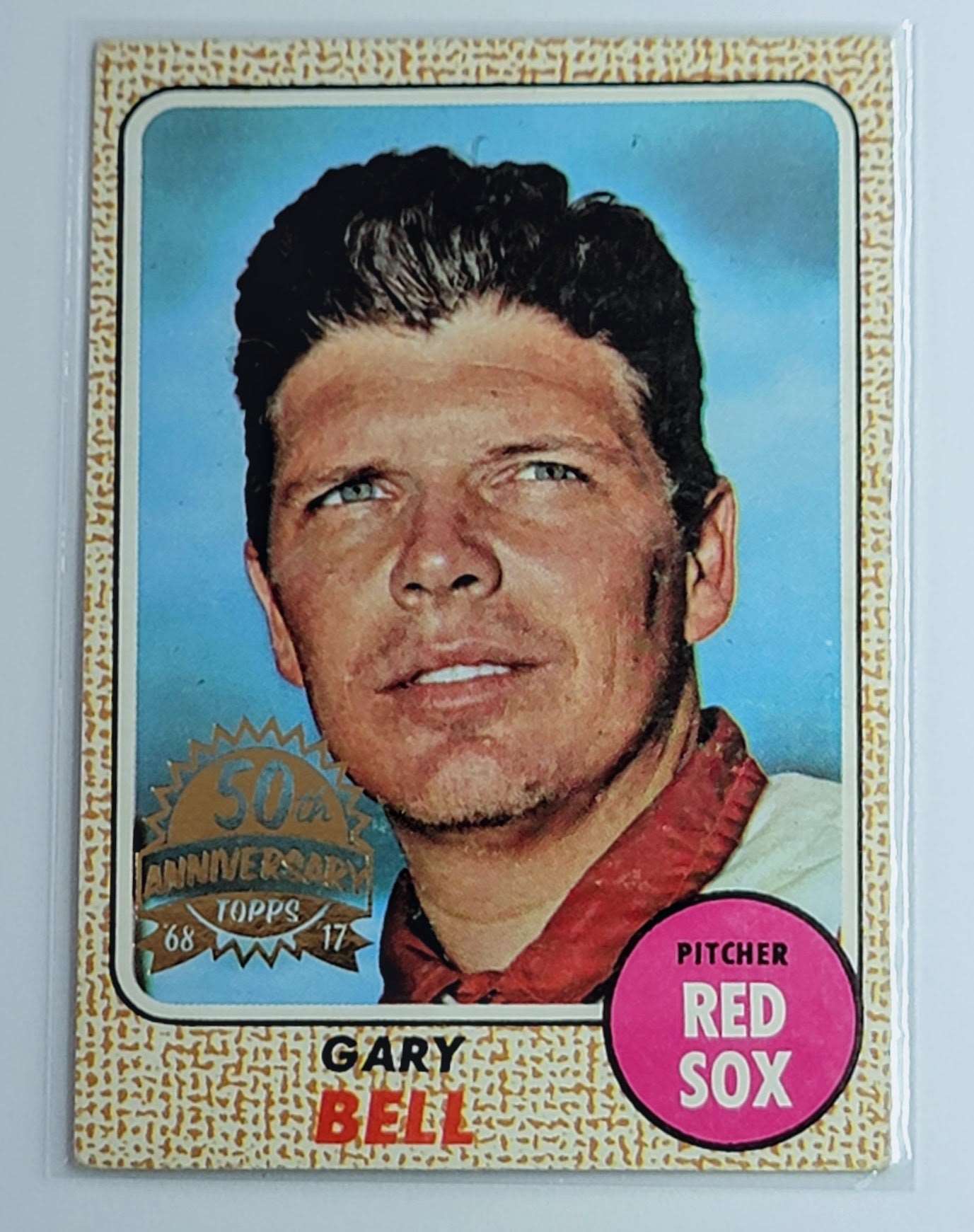 1968 Topps Gary Bell 50th Anniversary Stamped Baseball Card  TH13C
Sale price

$24.00
Regular price
(/)
---
Delve into the timeless legacy of baseball with the Topps 1968 Gary Bell baseball card, uniquely stamped with a commemorative 50th Anniversary stamp, exclusively re-released in Topps Heritage packs.

Product Details:

Player Featured: Gary Bell, the iconic player known as "Ding Dong", is renowned for his roles with teams like the Cleveland Indians, Boston Red Sox, and Seattle Pilots.

Year: Original card from 1968, celebrating an impactful year in Bell's career.

Special Feature: Distinctively stamped with a 50th Anniversary emblem. This stamp celebrates half a century of Topps' dedication to baseball card enthusiasts and adds a touch of contemporary flair to a vintage masterpiece.

Pack Origin: Carefully inserted into Topps Heritage packs, giving both new and seasoned collectors a delightful surprise when unboxing.

Design: Retains the vintage design that the 1968 Topps collection is celebrated for, ensuring that while the card celebrates a significant milestone, it doesn't detract from its original charm.

Why Own This Card?

For any avid baseball card collector, this special edition Gary Bell card is a tribute to the rich heritage of the sport. It beautifully encapsulates the bridge between eras, making it a card and a piece of history. Whether you're a seasoned collector with a penchant for vintage pieces or a newcomer looking for unique additions, this card is a prized acquisition.

Celebrate the world of baseball and the art of collecting with this harmonious blend of the old and new. Secure your piece of history with the 1968 Topps Gary Bell 50th Anniversary Stamped card.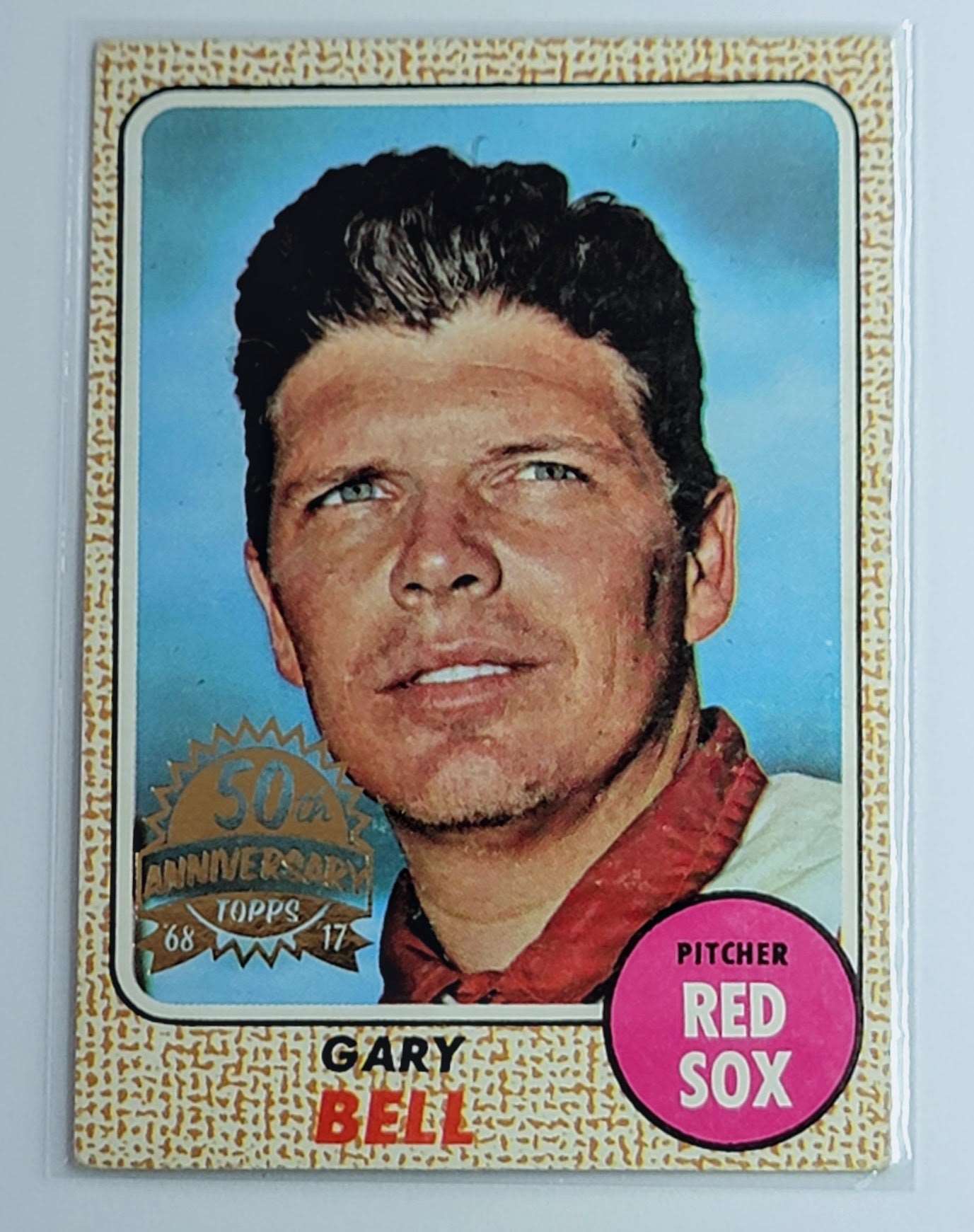 1968 Topps Gary Bell 50th Anniversary Stamped Baseball Card  TH13C
Sale price

$24.00
Regular price
Choose options