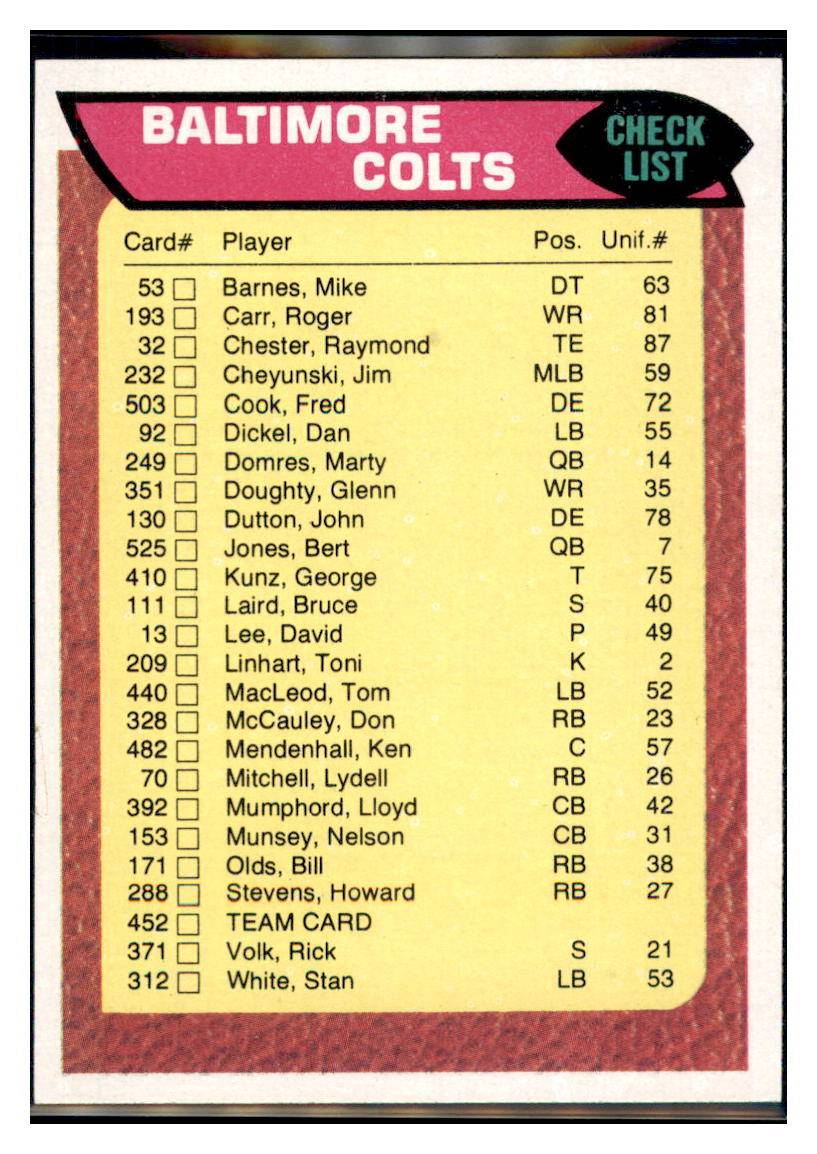 1976 Topps Baltimore Colts Team Checklist Football Card VFBMC
Sale price

$9.50
Regular price
(/)
Discover the 1976 Topps Baltimore Colts Team Checklist Card. A vintage gem, spotlighting the golden era of Baltimore Colts football.
---
1976 Topps: Baltimore Colts Team Checklist - A Journey Through Time

The Baltimore Colts' Legacy: The Baltimore Colts, with their storied history and iconic performances, have solidified their position in the annals of NFL history. The 1976 Topps team checklist card encapsulates a year of vigor, strategy, and memorable plays, offering fans and collectors a snapshot of the team's lineup during that period.

Card Attributes:

Series: Topps 1976
Card Theme: Team Checklist
Team: Baltimore Colts
Condition: Bearing the vintage charm of the mid-70s, this card maintains its integrity with bright colors and detailed graphics, providing a direct window into the past.

For the Avid Collector and the Ardent Colts' Enthusiast: This isn't just a card; it's a piece of history. A representation of the Baltimore Colts' era that saw legends taking to the field, laying the foundation for future gridiron champions.

Special Features:

Vintage Appeal: Embodying the essence of 1970s football, this card has a nostalgic charm that captivates both seasoned collectors and new enthusiasts alike.
Reliability of Topps: As one of the leading names in the trading card industry, Topps delivers authenticity and unparalleled craftsmanship, and this card is no exception.
Comprehensive Checklist: Detailing the roster of the Baltimore Colts, this card serves as an informative guide, reflecting the team's composition during a pivotal season.

Whether you're seeking to revisit the Baltimore Colts' glory days, or you're a dedicated card collector aiming to enhance your collection, the 1976 Topps Baltimore Colts Team Checklist card is a must-have. Step back in time and relive the moments that shaped the Colts' illustrious journey.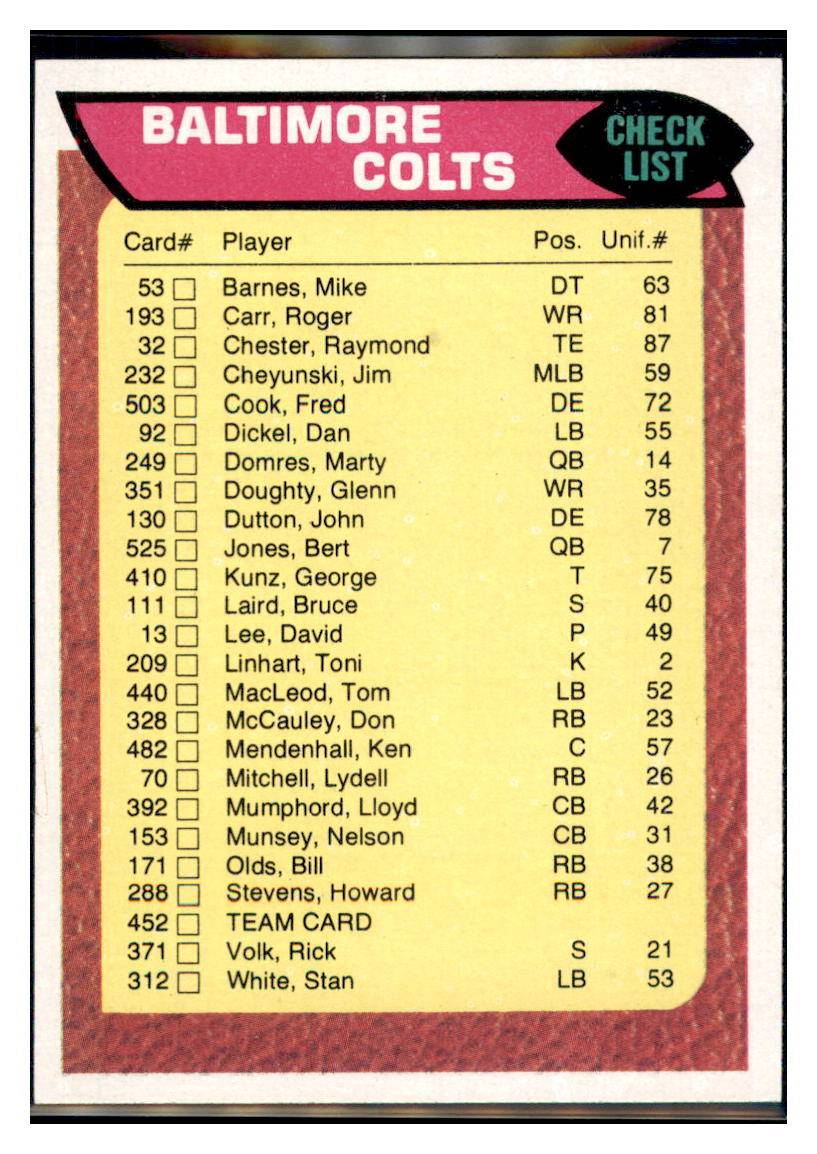 1976 Topps Baltimore Colts Team Checklist Football Card VFBMC
Sale price

$9.50
Regular price
Choose options