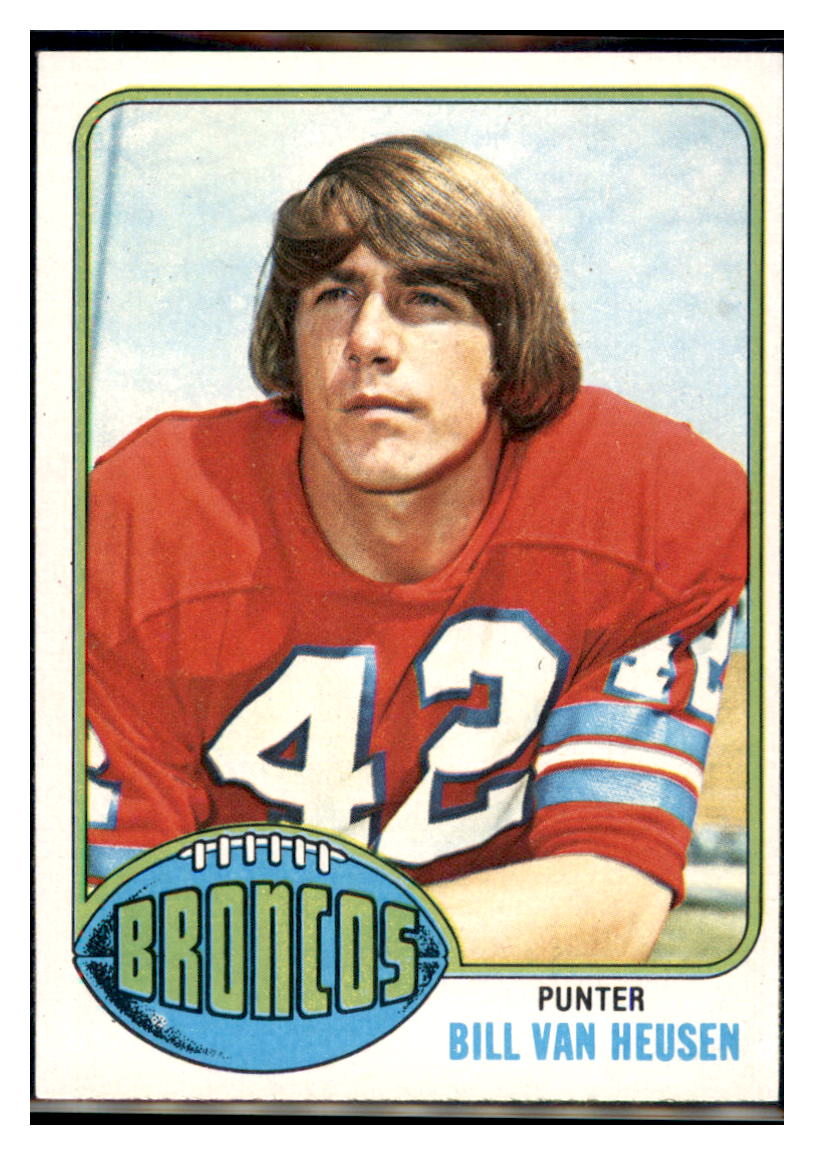 1976 Topps Bill Van Heusen Denver Broncos Football Card VFBMC
Sale price

$4.65
Regular price
(/)
1976 Topps Bill Van Heusen  Denver Broncos  Football card from a one-owner collection and perfect for any collector. Find, buy, and sell your favorite Bill Van Heusen cards, collectibles, and more with Xclusive Collectibles.
---
1976 Topps Bill Van Heusen Denver Broncos Football Card - A Nostalgic Gem

Relive the golden era of NFL football with the 1976 Topps Bill Van Heusen Denver Broncos Football Card. This vintage collectible is a testament to the rich history of the Denver Broncos and the passion of football enthusiasts.

Key Features:

NFL History: The 1976 Topps series captures the essence of NFL football during the mid-'70s, making it a cherished relic for fans and collectors.

Bill Van Heusen: Celebrate the career of Bill Van Heusen, a player who contributed to the Denver Broncos' legacy.

Vintage Collectible: This card represents a piece of sports history, featuring classic design elements that transport you back in time.

Specifications:

Year: 1976
Brand: Topps
Player: Bill Van Heusen
Team: Denver Broncos
Sport: Football
Condition: Vintage

About Bill Van Heusen:

Bill Van Heusen, a notable player for the Denver Broncos, left his mark on the NFL during the 1970s. His contributions to the team and the sport are commemorated in this vintage card, offering fans a glimpse into the past.

A Trip Down Memory Lane:

Owning the 1976 Topps Bill Van Heusen Denver Broncos Football Card is like taking a trip down memory lane to a time when football legends roamed the field. Whether you're a dedicated Broncos fan or a collector of sports memorabilia, this card is a true gem.

Add a touch of nostalgia to your collection and honor the legacy of Bill Van Heusen and the Denver Broncos with this vintage football card. It's more than just a collectible; it's a piece of history that continues to evoke the spirit of NFL football from a bygone era.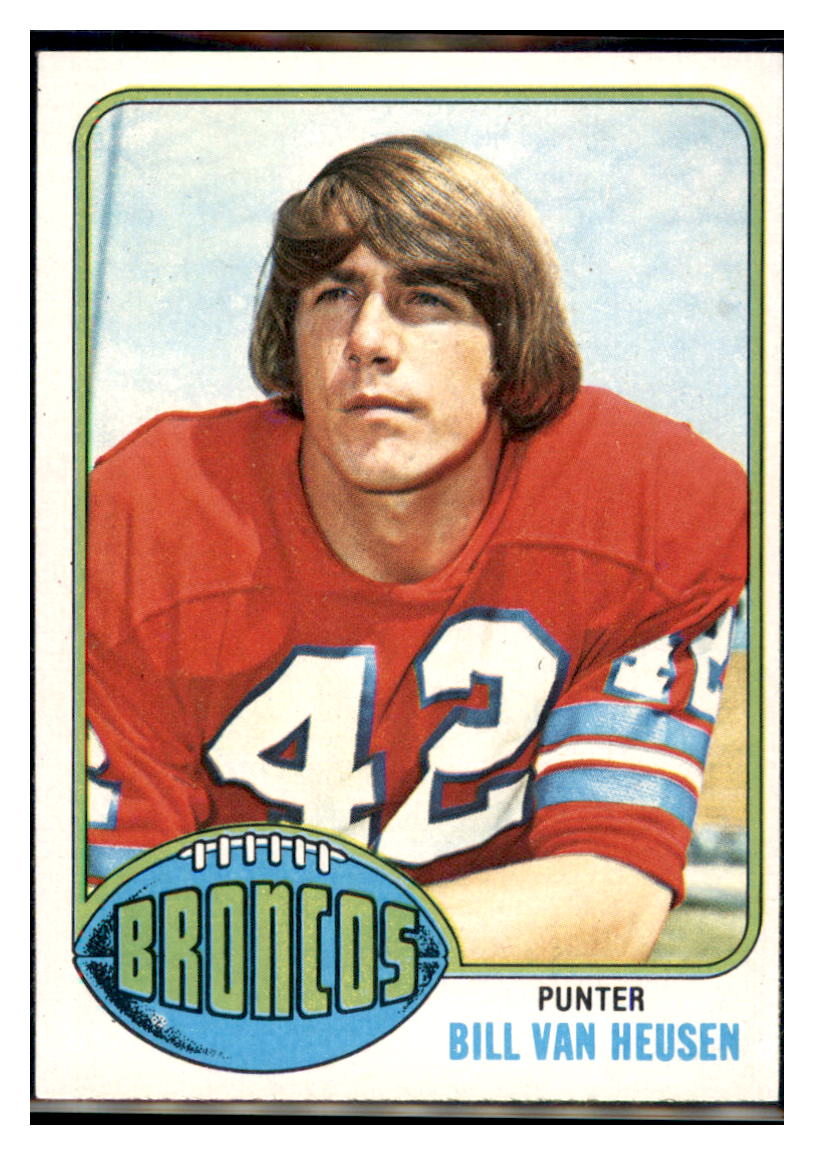 1976 Topps Bill Van Heusen Denver Broncos Football Card VFBMC
Sale price

$4.65
Regular price
Choose options