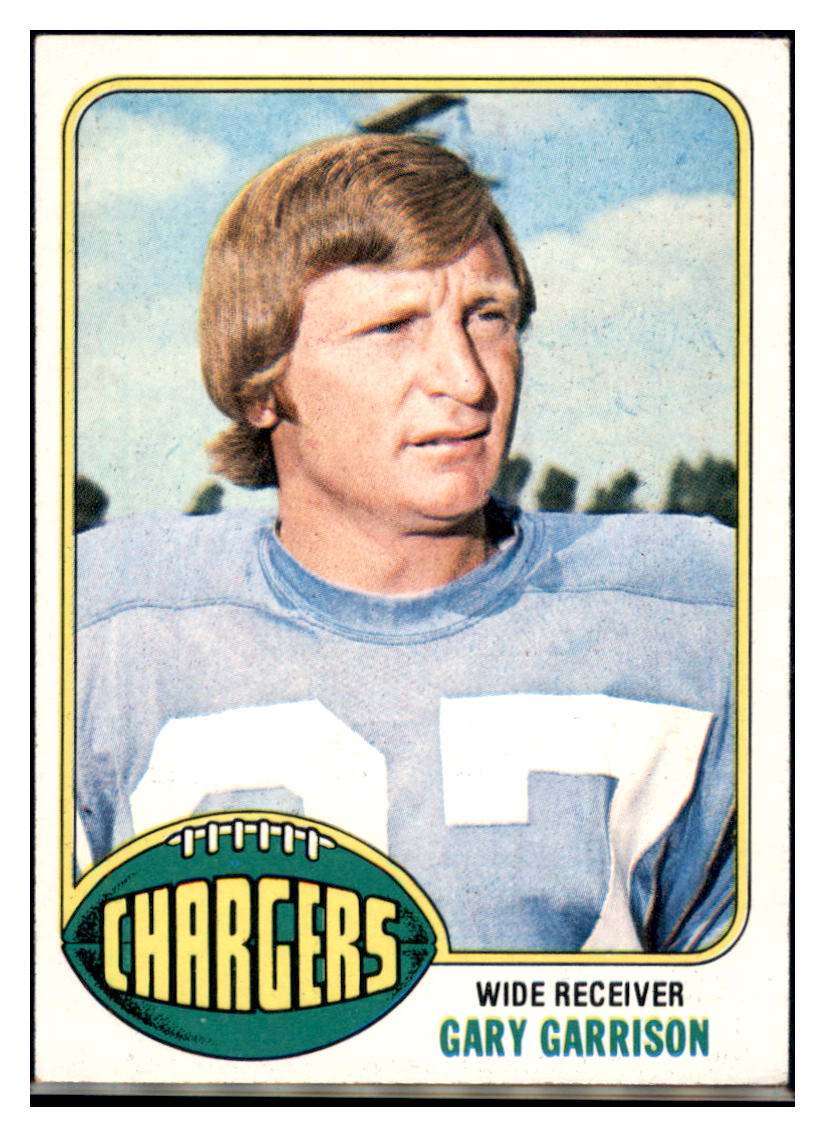 1976 Topps Gary Garrison San Diego Chargers Football Card VFBMC
Sale price

$8.50
Regular price
(/)
"Step back in time with the 1976 Topps Gary Garrison San Diego Chargers football card. A prized collectible honoring a San Diego icon.
---
1976 Topps Gary Garrison - San Diego Chargers

Charger's Legendary Receiver: Gary Garrison, a legendary receiver for the San Diego Chargers, left an indelible mark on the franchise with his exceptional skills. This card commemorates his contributions, capturing the essence of a Chargers icon.

Card Features:

Series: 1976 Topps Football Player: Gary Garrison Team: San Diego Chargers Key Highlights:

Iconic Image: The card's front showcases Garrison in action, a snapshot that reflects his speed, agility, and remarkable catches.
Career Highlights: The reverse side provides a glimpse into Garrison's notable career achievements, underscoring his lasting impact on the NFL.
Collector's Treasure: With its vintage design and nostalgic charm, this card is a must-have for football enthusiasts and collectors who appreciate the history of the sport.
San Diego Chargers' Legacy: As one of the franchise's standout players, owning this card is like holding a piece of the Chargers' storied history.

The 1976 Topps Gary Garrison card is more than just a collectible; it's a tribute to a player who made a significant impact on the game and the San Diego Chargers franchise. Whether you're a devoted Chargers fan, an admirer of Garrison's incredible receptions, or a football card collector, this card stands as a timeless tribute to an NFL great.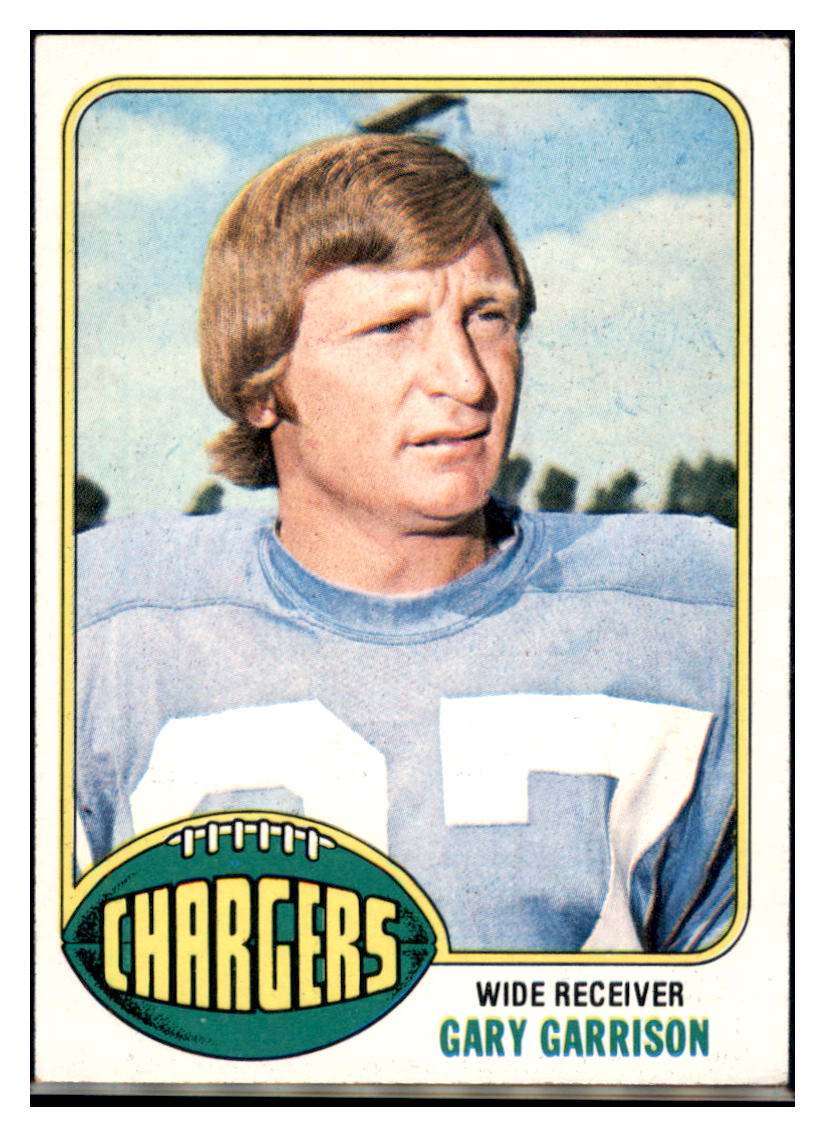 1976 Topps Gary Garrison San Diego Chargers Football Card VFBMC
Sale price

$8.50
Regular price
Choose options