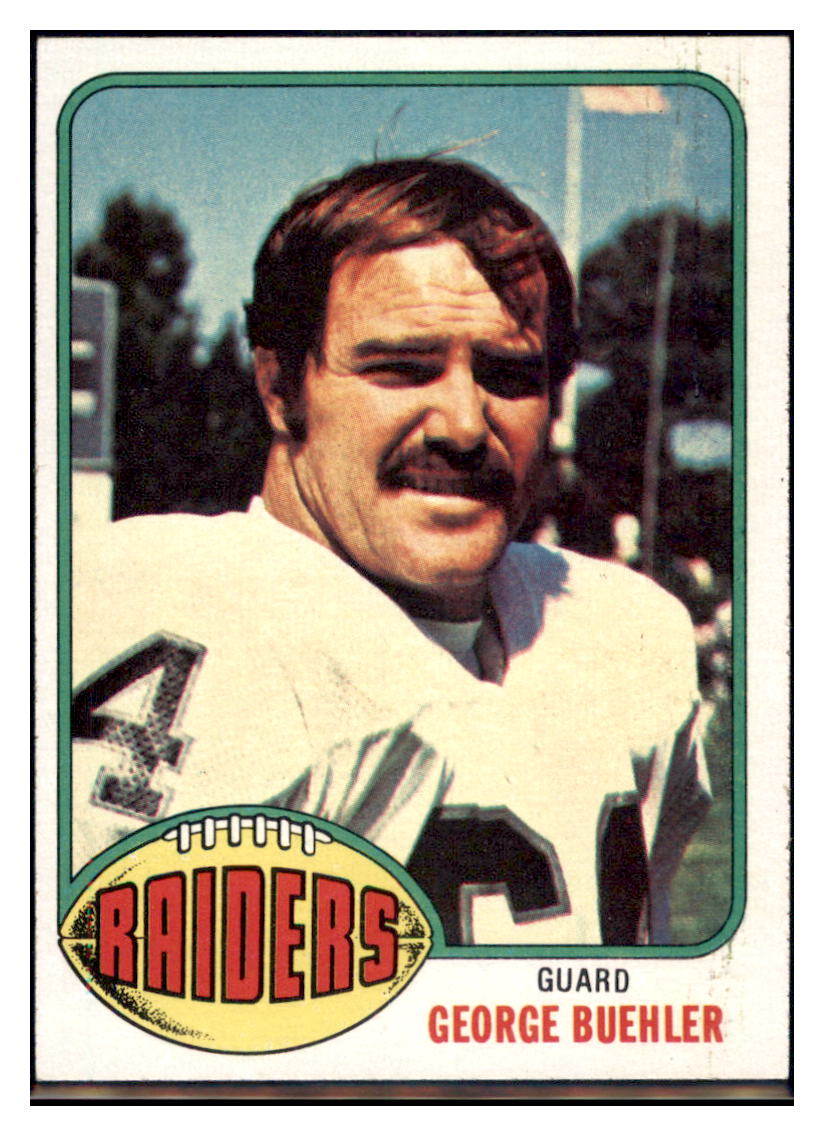 1976 Topps George Buehler Oakland Raiders RC Football Card - Rookie Year Collectible VFBMC
Sale price

$3.04
Regular price
(/)
Discover a piece of NFL history with the 1976 Topps George Buehler Oakland Raiders RC football card. A prized collectible marking the rookie year of a Raiders legend.
---
1976 Topps George Buehler - Oakland Raiders

RC A Rookie Sensation: George Buehler, in his rookie year with the Oakland Raiders, showed promise and skill that would define his NFL career. This card marks the beginning of a legendary journey, capturing the essence of a rookie sensation.

Card Features:

Series: 1976 Topps Football Player: George Buehler Team: Oakland Raiders Designation: RC (Rookie Card) Key Highlights:

Rookie Debut: The card's front showcases Buehler in his rookie season, symbolizing the anticipation and excitement that surrounded his career.
Career Overview: The reverse side provides insights into Buehler's NFL journey, including his early achievements and contributions to the game.
Collector's Gem: With its vintage design and nostalgic appeal, this RC card is a must-have for football enthusiasts and collectors looking to commemorate the beginnings of NFL stars.
Oakland Raiders' Legacy: As a player who made his mark with the Raiders, owning this card is like holding a piece of the team's storied history.

Conclusion: The 1976 Topps George Buehler RC card is more than just a collectible; it's a tribute to the rookie season of a player who would become a legend in the NFL and the Oakland Raiders franchise. Whether you're a dedicated Raiders fan, an admirer of Buehler's early career, or a football card collector, this card stands as a timeless reminder of the beginnings of an NFL great.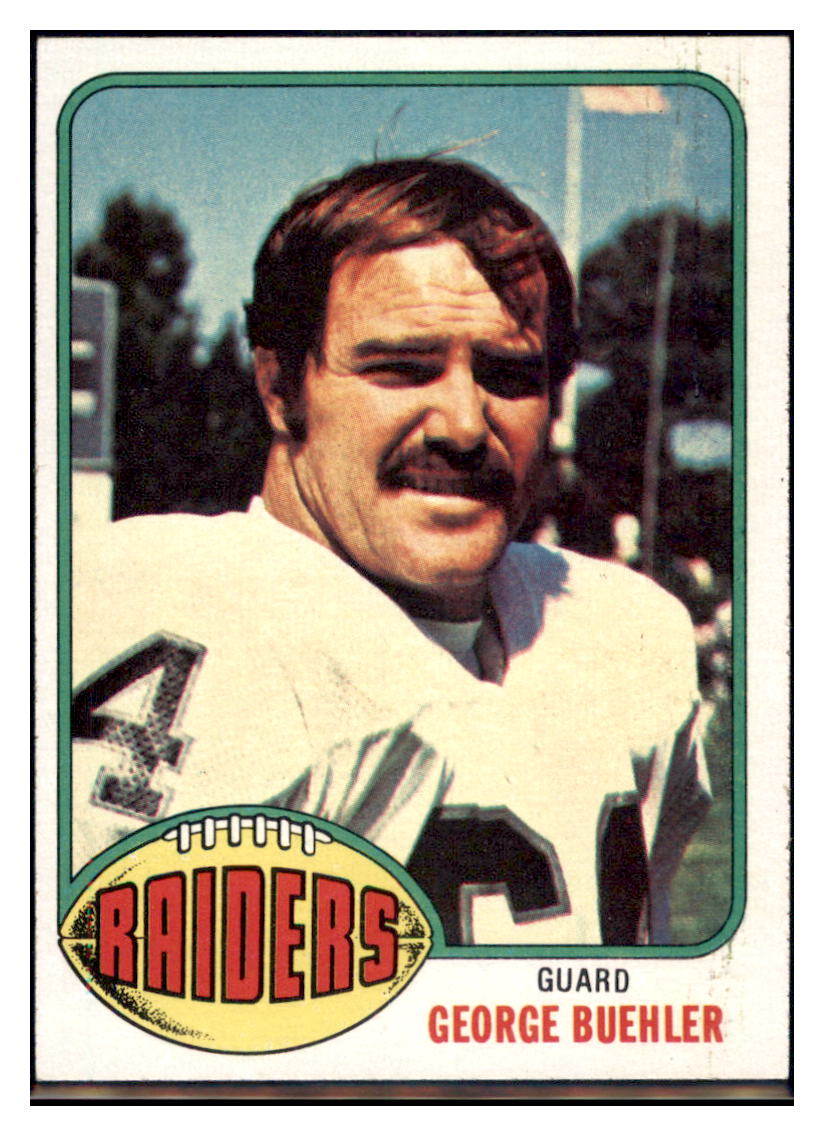 1976 Topps George Buehler Oakland Raiders RC Football Card - Rookie Year Collectible VFBMC
Sale price

$3.04
Regular price
Choose options