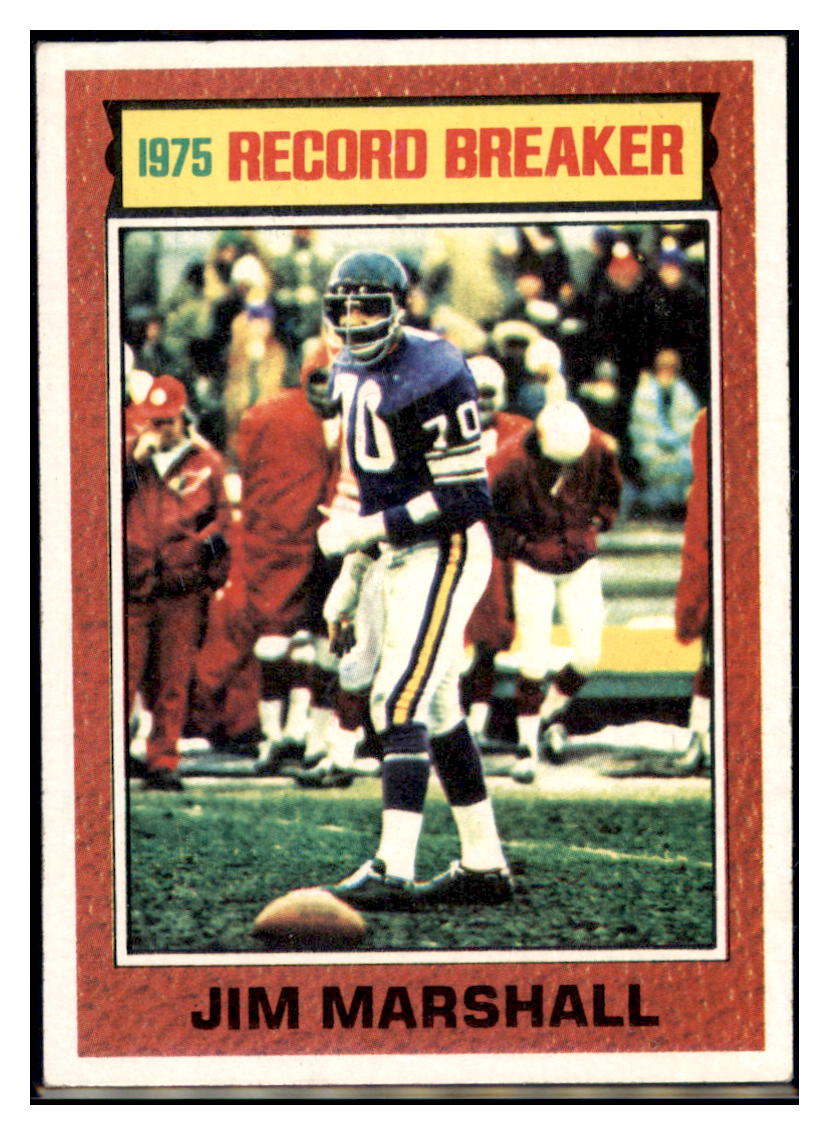 1976 Topps Jim Marshall Minnesota Vikings Record Breaker Football Card - NFL VFBMC
Sale price

$4.78
Regular price
(/)
Own a piece of NFL history with the 1976 Topps Jim Marshall Minnesota Vikings Record Breaker football card. A vintage collectible that commemorates a record-setting achievement.
---
1976 Topps Jim Marshall - Minnesota Vikings Record Breaker

Setting the Bar High: Jim Marshall, a legendary player for the Minnesota Vikings, achieved greatness on the field, including setting notable records. This card pays homage to his remarkable achievement, capturing the essence of an NFL record-breaker at his peak.

Card Features:

Series: 1976 Topps Football Player: Jim Marshall Team: Minnesota Vikings Designation: Record Breaker Key Highlights:

Iconic Moment: The card's front showcases Marshall in a defining moment, symbolizing his excellence, determination, and record-breaking prowess.
Record-Breaking Stats: The reverse side provides insight into Marshall's remarkable career statistics and achievements, highlighting his lasting impact on the NFL.
Collector's Treasure: With its vintage design and nostalgic appeal, this card is a must-have for football enthusiasts and collectors who cherish the history of the sport.
Minnesota Vikings' Legacy: As one of the most revered players in Vikings history, owning this card is like holding a piece of the team's storied heritage.

Conclusion: The 1976 Topps Jim Marshall Record Breaker card is not just a collectible; it's a tribute to a player who achieved greatness and left an enduring mark on the game and the Minnesota Vikings franchise. Whether you're a dedicated Vikings fan, an admirer of Marshall's records, or a football card collector, this card stands as a timeless tribute to an NFL legend.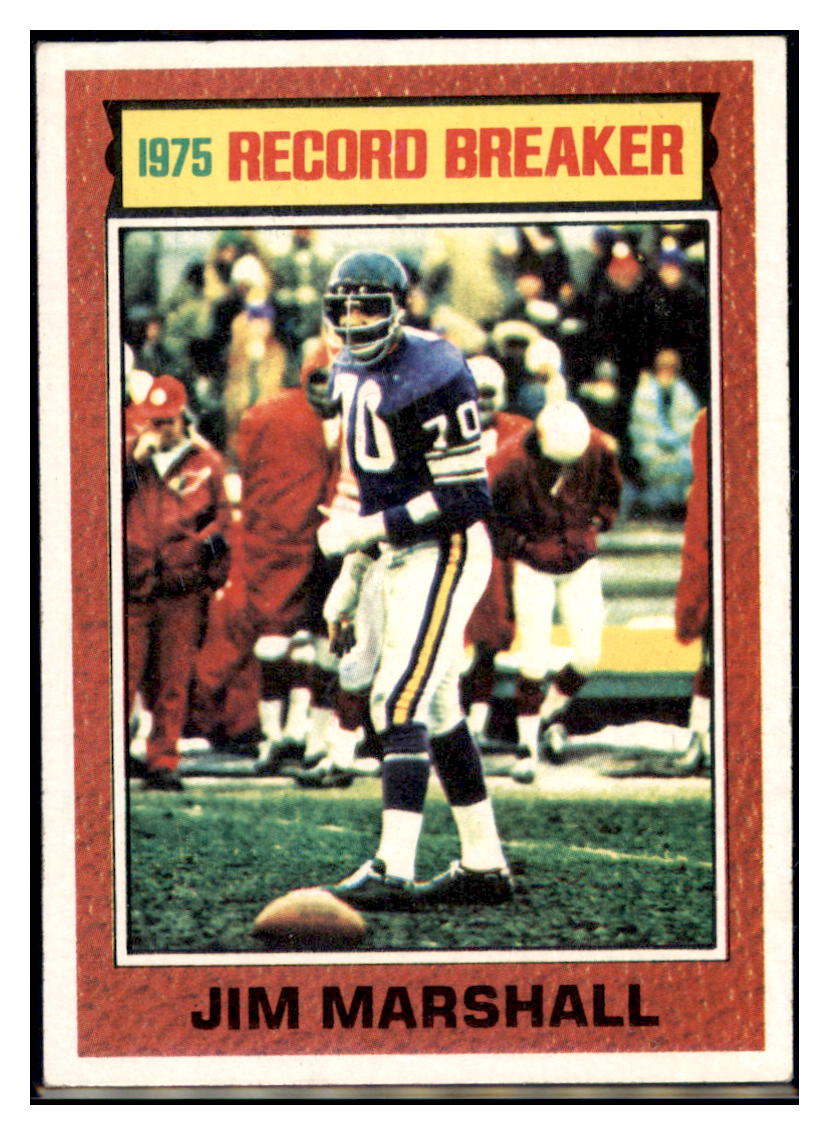 1976 Topps Jim Marshall Minnesota Vikings Record Breaker Football Card - NFL VFBMC
Sale price

$4.78
Regular price
Choose options