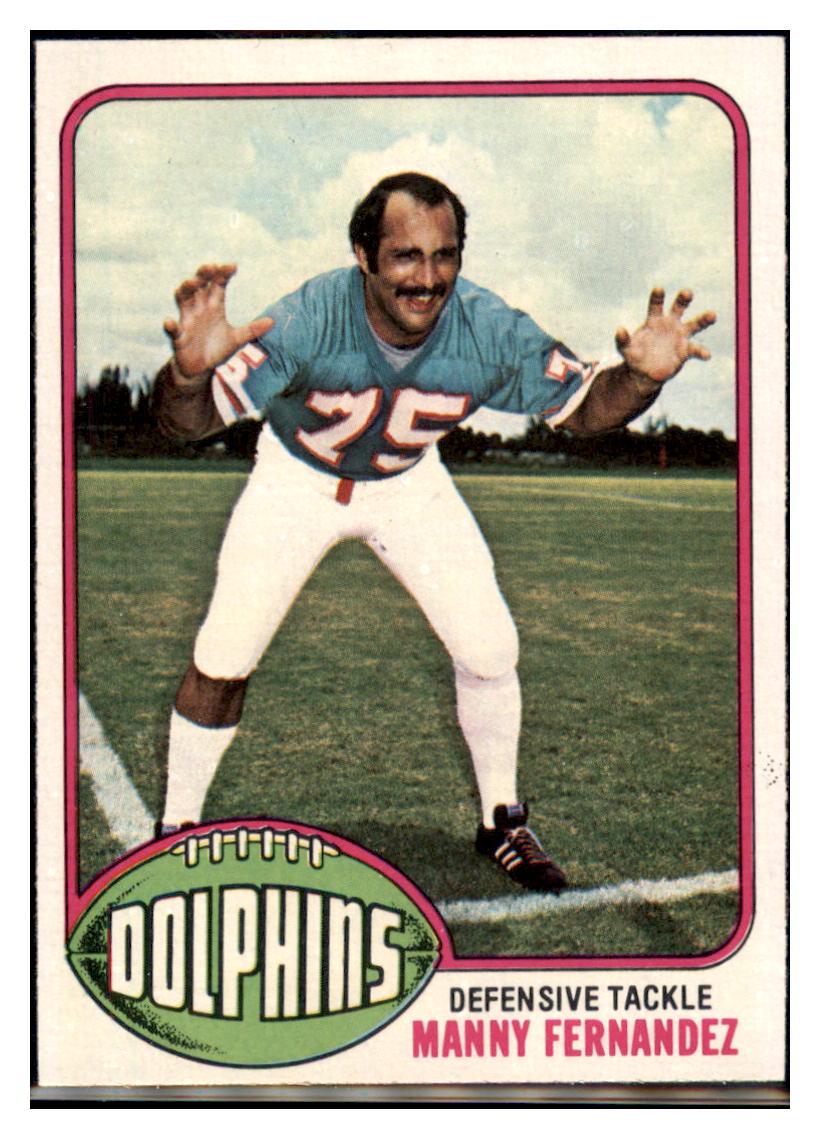 1976 Topps Manny Fernandez Miami Dolphins Football Card VFBMC
Sale price

$4.36
Regular price
(/)
1976 Topps Manny Fernandez Miami Dolphins Football card from a one-owner collection and perfect for any collector. Find, buy, and sell your favorite Manny Fernandez cards, collectibles, and more with Xclusive Collectibles.
---
1976 Topps Manny Fernandez Football Card: A Gridiron Classic

The 1976 Topps Manny Fernandez Football Card is a cherished relic for football fans and NFL collectors. This vintage card pays tribute to Manny Fernandez, a player who left an indelible mark on the game.

NFL Glory

The front of the card showcases the iconic NFL logo, symbolizing the league's enduring legacy and Fernandez's contributions.

Manny Fernandez's Impact

Flip the card over, and you'll discover pivotal moments from Manny Fernandez's football career. From his exceptional plays to his role in shaping NFL history, this card encapsulates his significance.

Collectible Gem

Whether you're a die-hard football fan or a collector of sports memorabilia, this card is a treasure worth adding to your collection. Its vintage design and historical importance make it a valuable keepsake.

Gridiron Legacy

The NFL has a rich and storied history, and this card allows you to hold a piece of that enduring legacy. It's more than just a card; it's a testament to the NFL's impact on the world of sports.

Celebrate NFL greatness with the 1976 Topps Manny Fernandez Football Card. Whether displayed proudly or preserved as a collector's gem, this card embodies the essence of football history.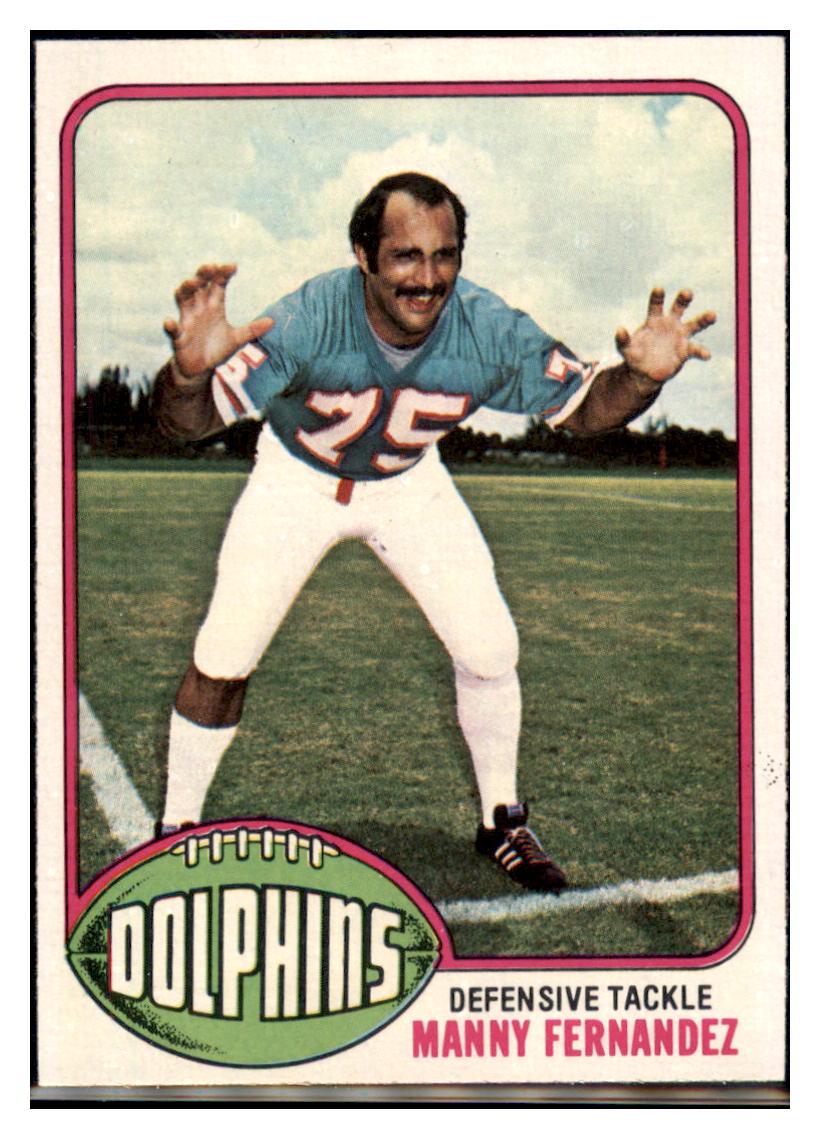 1976 Topps Manny Fernandez Miami Dolphins Football Card VFBMC
Sale price

$4.36
Regular price
Choose options