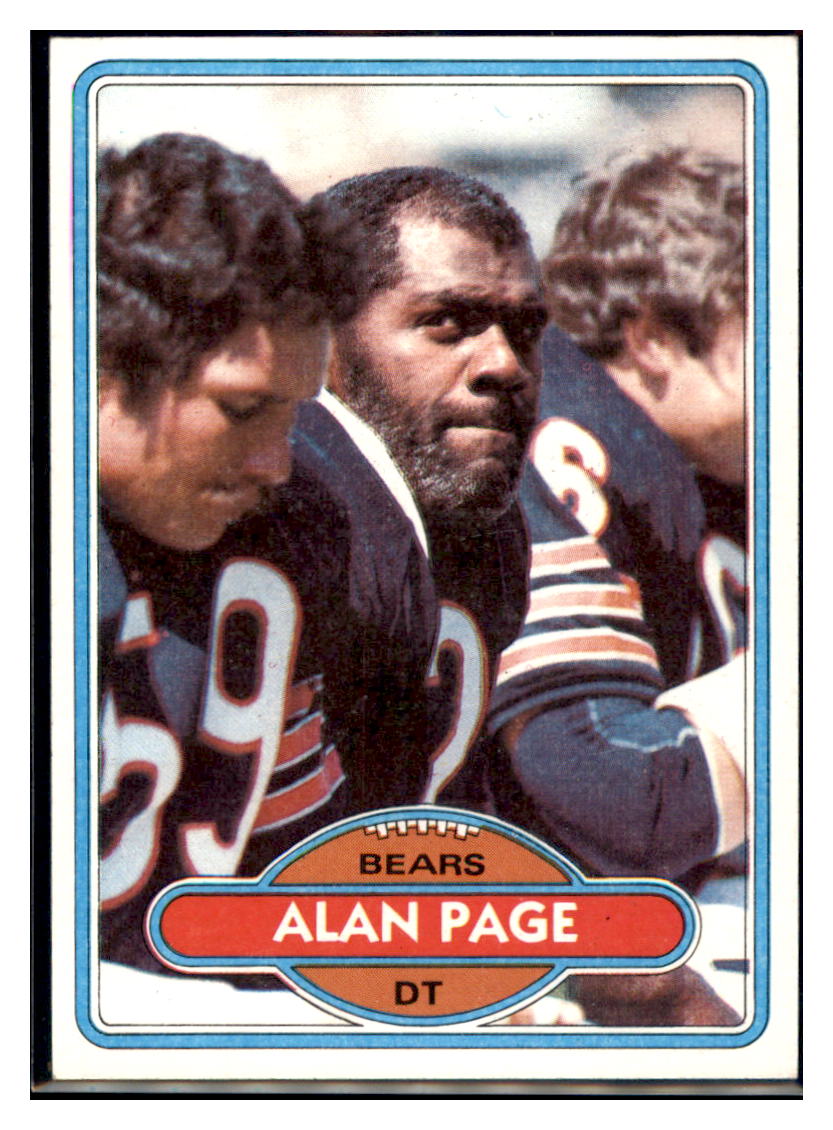 1980 Topps Alan Page Chicago Bears NFL Collectible Football Card - Vintage Sports Card VFBMC
Sale price

$3.50
Regular price
(/)
Explore the value and nostalgia of the 1980 Topps Al Baker Detroit Lions Football Card, a cherished piece of NFL history.
---
1980 Topps Alan Page Chicago Bears Football Card: A Glimpse into NFL History

The 1980 Topps Alan Page Chicago Bears Football Card is more than just a collectible; it's a piece of American football history. This vintage card commemorates the legendary career of Alan Page, a dominant force on the defensive line who left an indelible mark on the Chicago Bears.

Key Features:

NFL Defensive Icon: Alan Page's name is synonymous with defensive excellence, making this card highly sought after by football enthusiasts.

Team Legacy: The Chicago Bears, a storied NFL franchise, adds historical value to this card for fans of the team.

Topps Heritage: Produced by Topps, a trusted name in the trading card industry, this card represents quality craftsmanship.

Collectible Condition: While the condition may vary, owning a piece of vintage NFL history is a treasure regardless of imperfections.

Nostalgia Factor: Whether you're a die-hard Bears fan or an avid collector, this card evokes nostalgia for a bygone era of football.

Card Details:

Player: Alan Page
Team: Chicago Bears
Year: 1980
Brand: Topps
Condition: Varies (Please refer to individual listings for specific condition details.)

Preserve the Legacy:

The 1980 Topps Alan Page Chicago Bears Football Card serves as a testament to the enduring legacy of the NFL and the Chicago Bears. Whether you're a seasoned collector or a fan looking to own a piece of football history, this card bridges the gap between past and present.

Experience the nostalgia, tradition, and excitement of the NFL with this vintage collectible card. Don't miss your opportunity to own a piece of gridiron history – Alan Page's 1980 Chicago Bears card.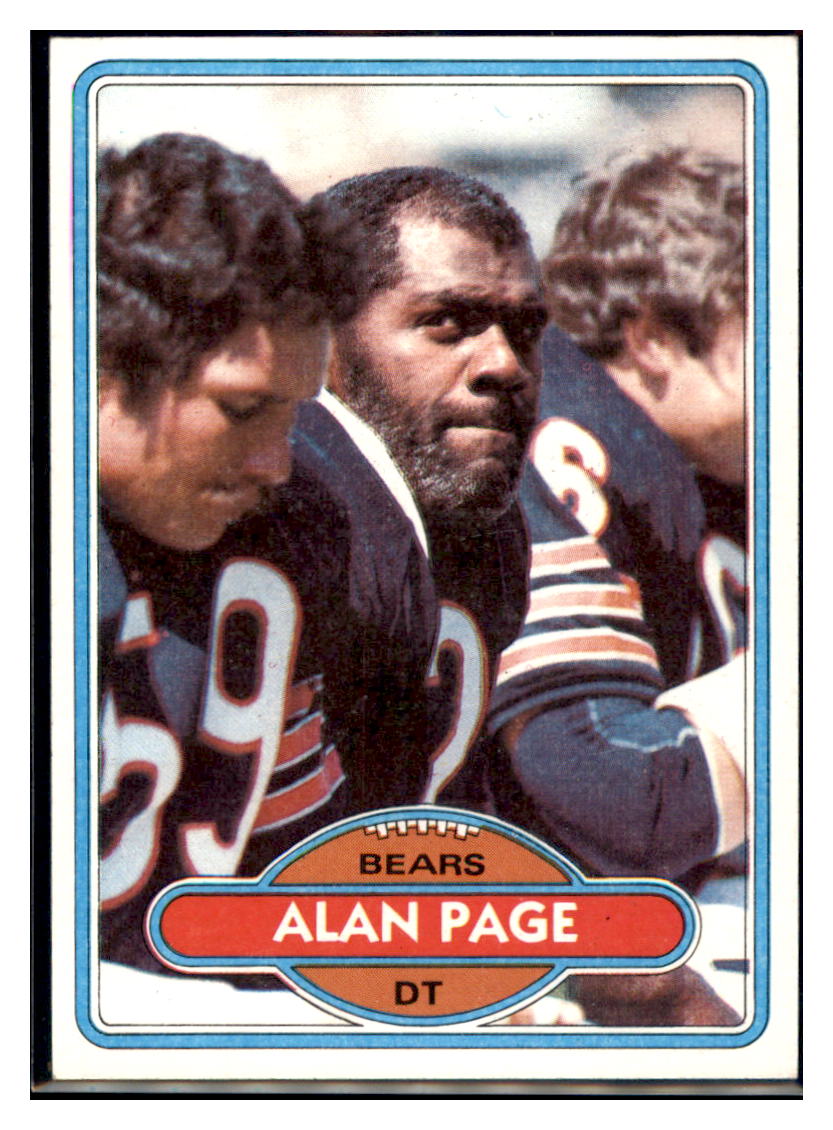 1980 Topps Alan Page Chicago Bears NFL Collectible Football Card - Vintage Sports Card VFBMC
Sale price

$3.50
Regular price
Choose options