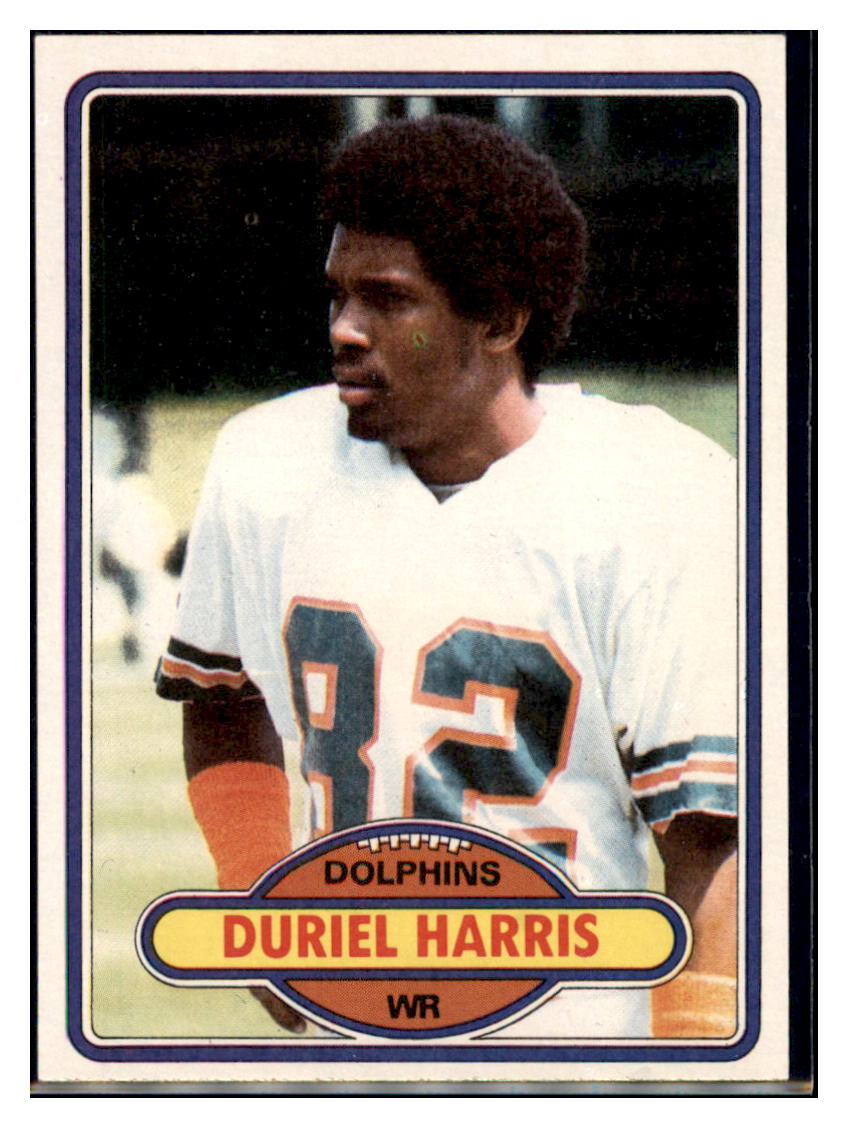 1980 Topps Duriel Harris Miami Dolphins Football Card VFBMC
Sale price

$18.42
Regular price
(/)
Celebrate football history with the 1980 Topps Duriel Harris Miami Dolphins football card. Add this collectible card to your lineup and honor the legacy of a Miami Dolphins icon.
---
Honor Dolphins Legacy: 1980 Topps Duriel Harris Miami Dolphins Football Card

Step into the realm of Miami Dolphins' football history with the 1980 Topps Duriel Harris football card. This collectible card pays homage to a legendary Dolphins player whose impact on the game continues to resonate with fans.

A Tribute to Duriel Harris

This card is a tribute to Duriel Harris's enduring influence on the Miami Dolphins. As a key player for the team, Harris's contributions both on and off the field have left an indelible mark on the franchise's history.

Reliving Dolphins Glory

The 1980 Topps card captures the essence of the Dolphins' achievements. With Harris's image and the Dolphins logo prominently displayed, this card transports you back to the moments that defined the team's legacy.

Precision in Design

Every detail on this card has been meticulously crafted, from the player's portrait to the card's layout. The 1980 Topps brand is synonymous with quality, and this card reflects that reputation, capturing the spirit of the game.

An Essential for Dolphins Enthusiasts

For dedicated Dolphins fans and collectors, the 1980 Topps Duriel Harris Miami Dolphins football card is a cherished piece. It's more than just a card; it's a symbol of team pride, nostalgia, and the enduring passion for Dolphins football.

Preserve Dolphins Heritage

Add this remarkable card to your football memorabilia collection to honor the Dolphins' legacy. It's a testament to the dedication, teamwork, and sportsmanship that define the Miami Dolphins franchise.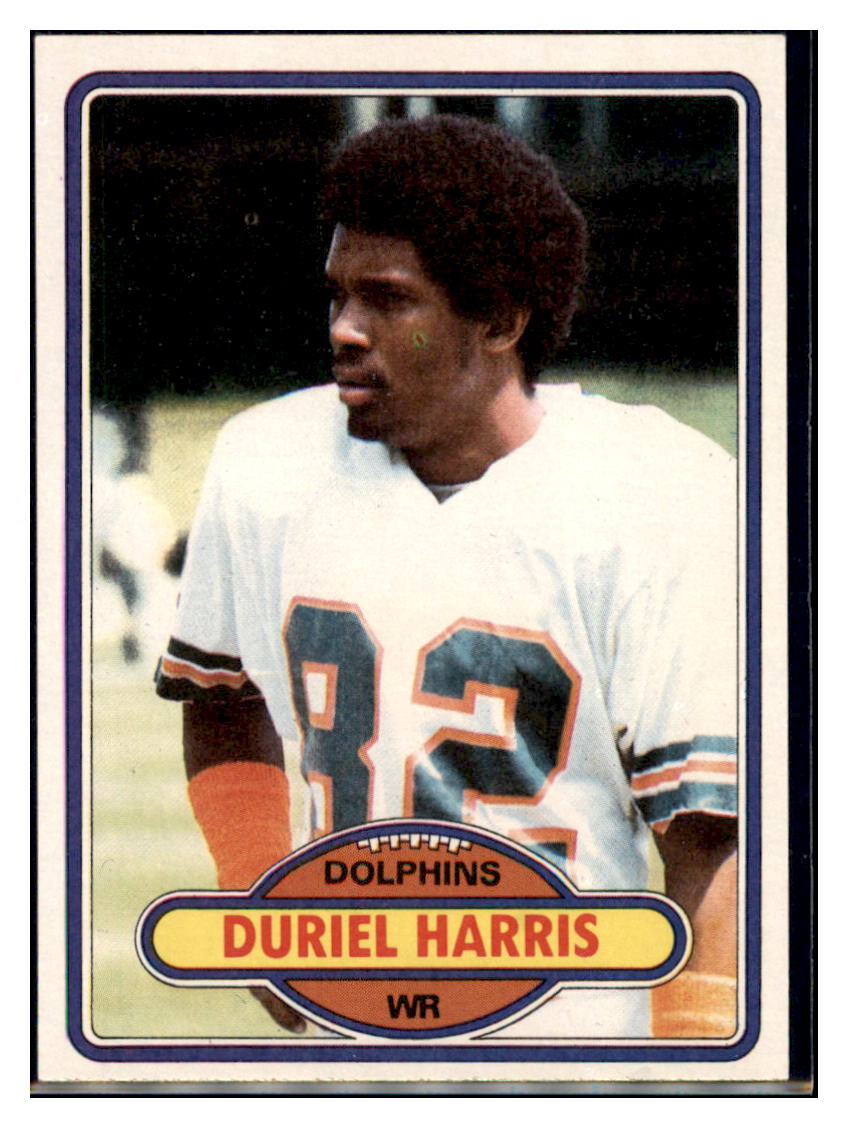 1980 Topps Duriel Harris Miami Dolphins Football Card VFBMC
Sale price

$18.42
Regular price
Choose options