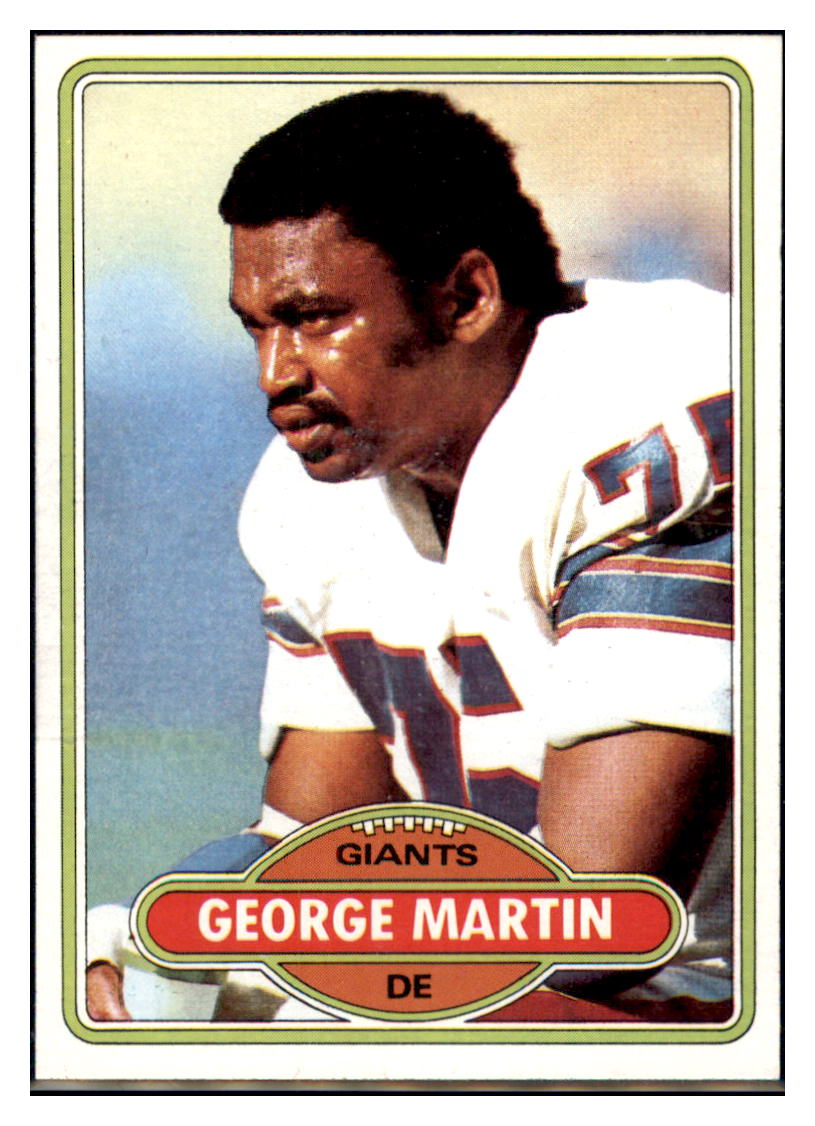 1980 Topps George Martin New York Giants RC Football Card VFBMC
Sale price

$23.32
Regular price
(/)
Step into the gridiron spotlight with the 1980 Topps George Martin New York Giants RC football card. Elevate your collection by adding this iconic rookie card and celebrating the beginnings of a New York Giants legend.
---
Embrace Giants Legacy: 1980 Topps George Martin New York Giants RC Football Card

Step into the world of New York Giants football history with the 1980 Topps George Martin rookie card. This collectible card pays homage to a player who began his journey as a rising star within the Giants franchise.

A Glimpse into George Martin's Beginnings

This card captures the early days of George Martin's illustrious career. As a rookie for the New York Giants, Martin's determination, skill, and dedication laid the foundation for his legacy in the sport.

Reliving Giants Glory

The 1980 Topps rookie card takes you back to the beginnings of Giants achievements. With Martin's image and the Giants logo proudly displayed, this card commemorates the moments that defined the team's legacy.

Precision in Design

Every detail on this card has been thoughtfully designed, from the rookie designation to the card's layout. The 1980 Topps brand is renowned for its quality, and this card reflects that reputation, capturing the essence of the game.

An Essential for Giants Enthusiasts

For dedicated Giants fans and collectors, the 1980 Topps George Martin New York Giants RC football card is a prized possession. It's not just a card; it's a symbol of team pride, the journey of a rookie, and the enduring passion for Giants football.

Preserve Giants Heritage

Add this remarkable rookie card to your football memorabilia collection to honor the Giants' legacy. It's a testament to the dedication, determination, and potential that define the New York Giants franchise.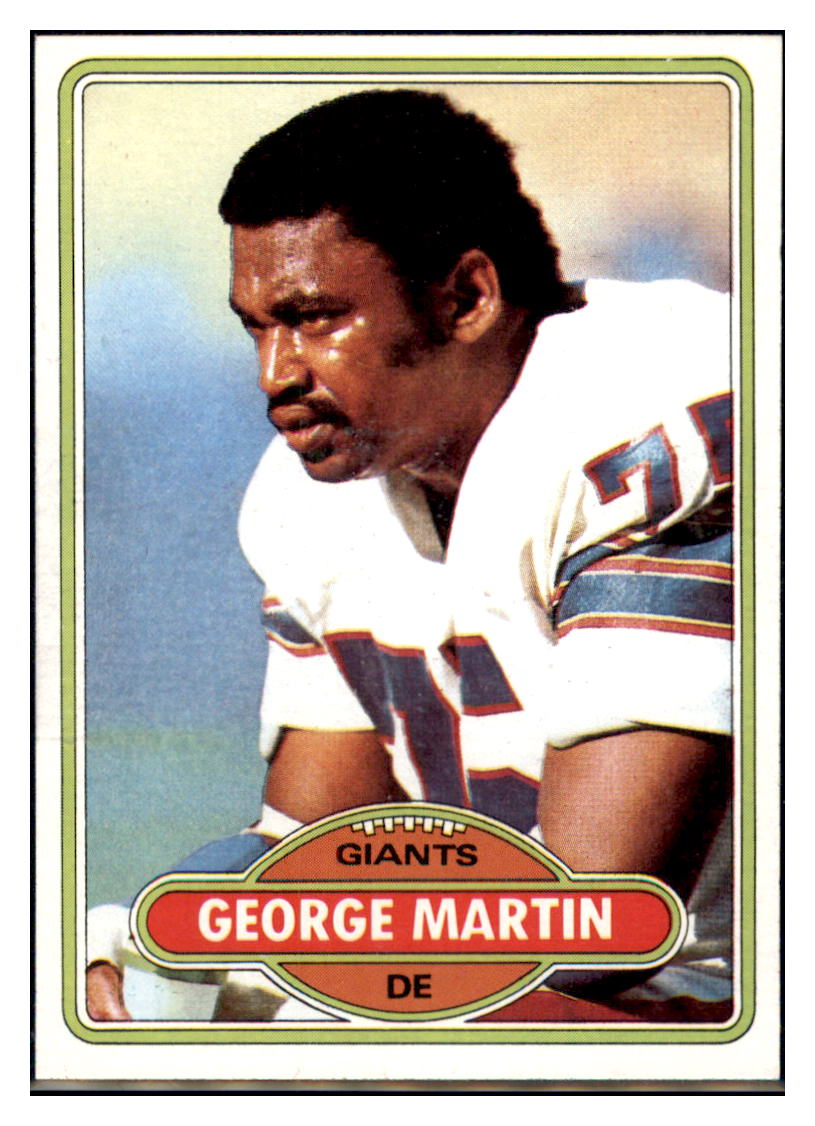 1980 Topps George Martin New York Giants RC Football Card VFBMC
Sale price

$23.32
Regular price
Choose options