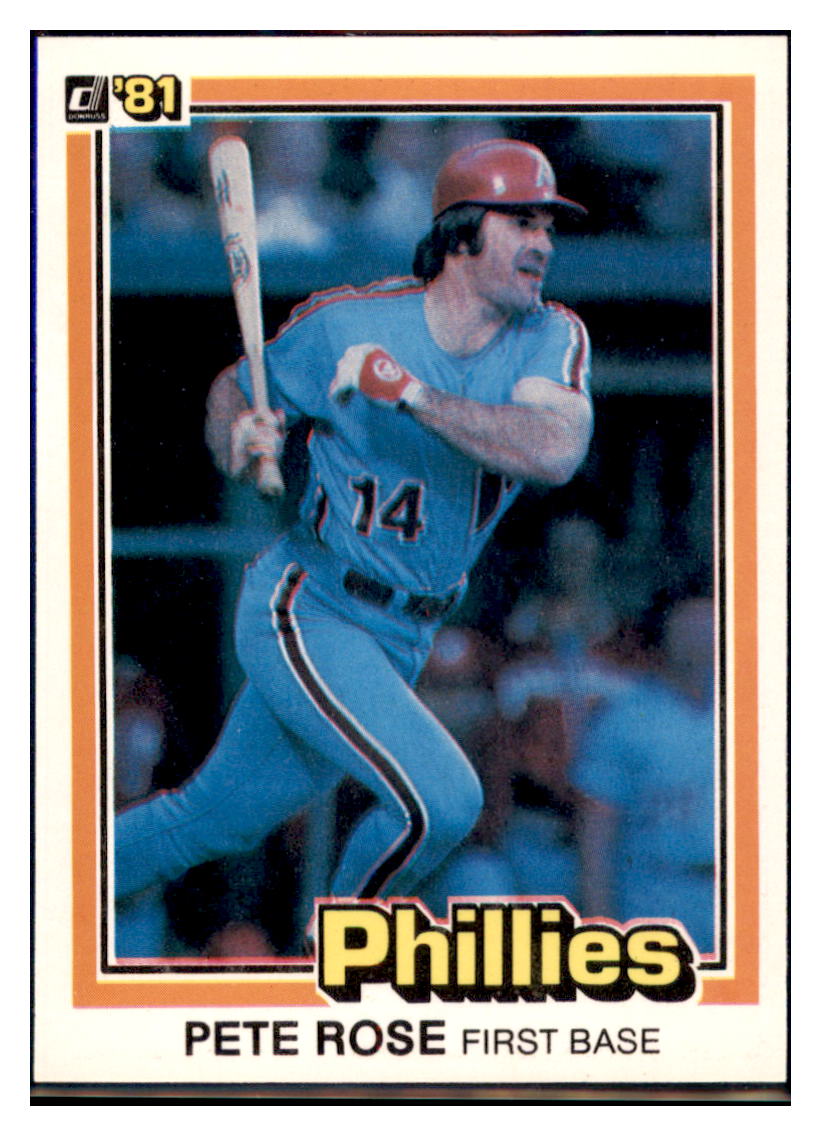 1981 Donruss Pete Rose Philadelphia Phillies #251 Baseball Card VSMP1IMB
Sale price

$8.96
Regular price
(/)
Discover the iconic 1981 Donruss Pete Rose #251 baseball card featuring the legendary Philadelphia Phillies player. Explore the card's history and add it to your baseball card collection.
---
1981 Donruss Pete Rose Philadelphia Phillies #251 Baseball Card: Celebrating a Baseball Icon

The 1981 Donruss Pete Rose #251 baseball card is a prized collectible that honors the enduring legacy of one of baseball's greatest players, Pete Rose. This card captures Rose during his tenure with the Philadelphia Phillies, showcasing his impact on the sport.

Key Features:

Pete Rose: The card prominently features Pete Rose, a baseball legend celebrated for his unmatched work ethic and love for the game.

Philadelphia Phillies: This card pays tribute to Pete Rose's contributions to the Philadelphia Phillies, highlighting his role with the team.

Card Details:

Player: Pete Rose
Team: Philadelphia Phillies
Card Number: #251
Brand: Donruss (1981)
Condition: Available in various conditions (Refer to individual listings for specific card condition details.)

Pete Rose's Legacy:

Pete Rose, often known as "Charlie Hustle," is renowned for his remarkable career achievements. He holds the all-time record for hits in Major League Baseball, amassing an incredible 4,256 hits during his career. Rose's passion for the game and relentless approach have left an enduring mark on baseball history.

Collector's Pride:

Whether you're an avid baseball card collector or a devoted fan of Pete Rose and the Philadelphia Phillies, the 1981 Donruss Pete Rose #251 baseball card is a cherished piece of sports history. Acquire this classic card to celebrate the enduring greatness of one of baseball's most iconic figures.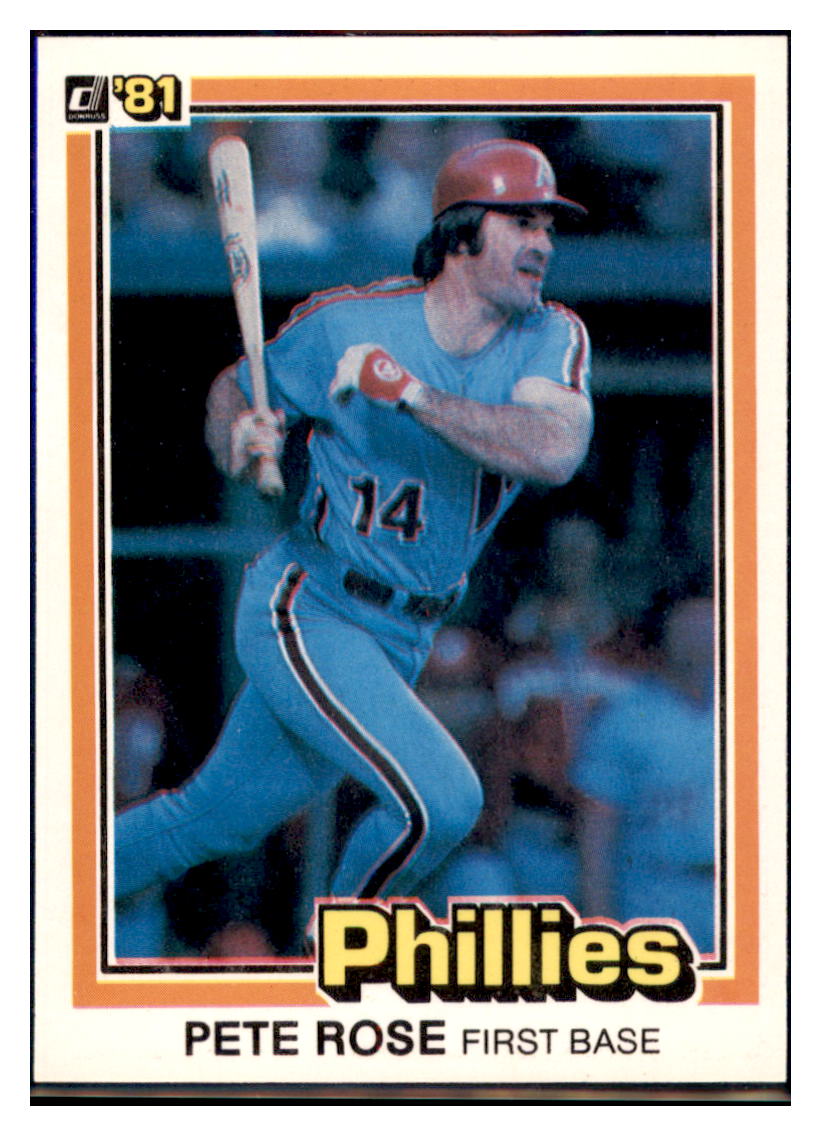 1981 Donruss Pete Rose Philadelphia Phillies #251 Baseball Card VSMP1IMB
Sale price

$8.96
Regular price
Choose options