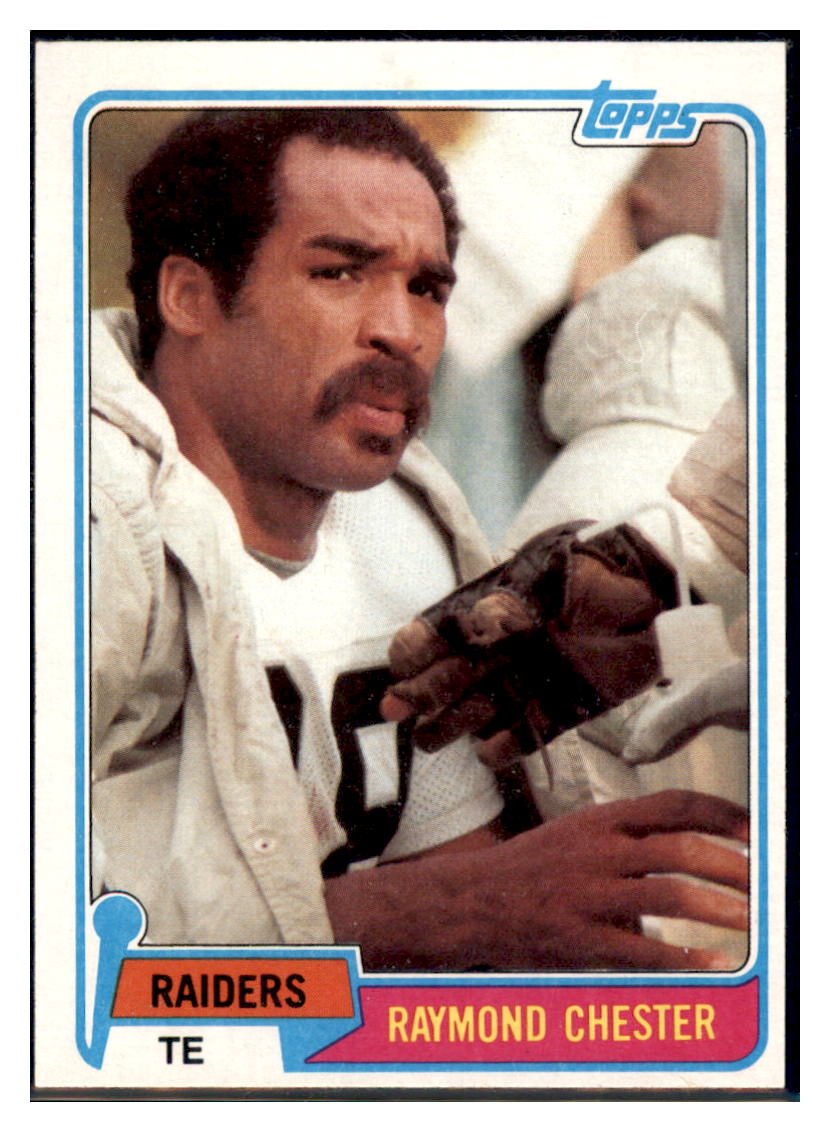 1981 Topps Raymond Chester Oakland Raiders Football Card - Vintage NFL Collectible VFBMA
Sale price

$6.94
Regular price
(/)
Explore the 1981 Topps Raymond Chester Oakland Raiders Football Card, a cherished piece of NFL history. Learn about the player, the card's significance, and its appeal to football card collectors.
---
1981 Topps Raymond Chester Oakland Raiders Football Card: A Glimpse into NFL History

The 1981 Topps Raymond Chester Oakland Raiders Football Card is a treasured relic from the world of American football card collecting. This card captures a pivotal moment in the career of Raymond Chester, a notable NFL player and a key figure in the Oakland Raiders' legacy.

Key Features:

Player Profile: Raymond Chester, a talented tight end, is the focus of this card. He made significant contributions to the Oakland Raiders during his career and left an indelible mark on the franchise.

Team Legacy: The Oakland Raiders have a rich history in the NFL, and Raymond Chester's tenure with the team is a testament to their success. This card encapsulates a pivotal era in the Raiders' journey.

Vintage Appeal: Collectors and enthusiasts are drawn to the charm of vintage cards like this one. The 1981 Topps design, with its distinctive aesthetics, adds to the card's appeal.

Collector's Item: Whether you're an avid collector or a fan looking to own a piece of football history, this card is a must-have addition to your collection.

Raymond Chester: A Football Legend

Raymond Chester's career in the NFL spanned over a decade, during which he established himself as a formidable tight end. He played for multiple teams, but his time with the Oakland Raiders is particularly celebrated. Chester's skills on the field and his contributions to the game have solidified his place in NFL history.

Collecting Vintage Football Cards:

Vintage football cards like the 1981 Topps Raymond Chester Oakland Raiders Football Card offer a window into the past. They allow collectors to reminisce about iconic players and moments from the NFL's history.

Note: The availability of this card may vary, as it is a vintage collectible. Whether you're an Oakland Raiders fan, a football card collector, or simply a sports enthusiast, owning this card provides a connection to the NFL's storied legacy.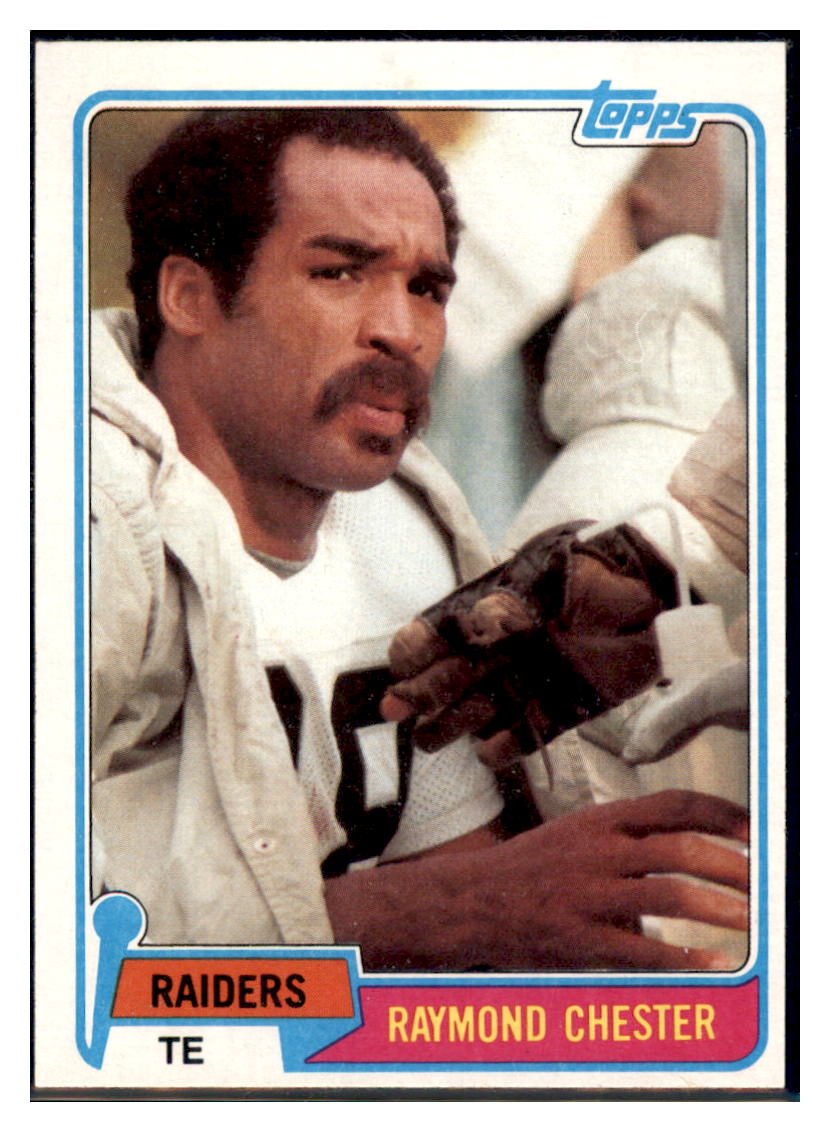 1981 Topps Raymond Chester Oakland Raiders Football Card - Vintage NFL Collectible VFBMA
Sale price

$6.94
Regular price
Choose options