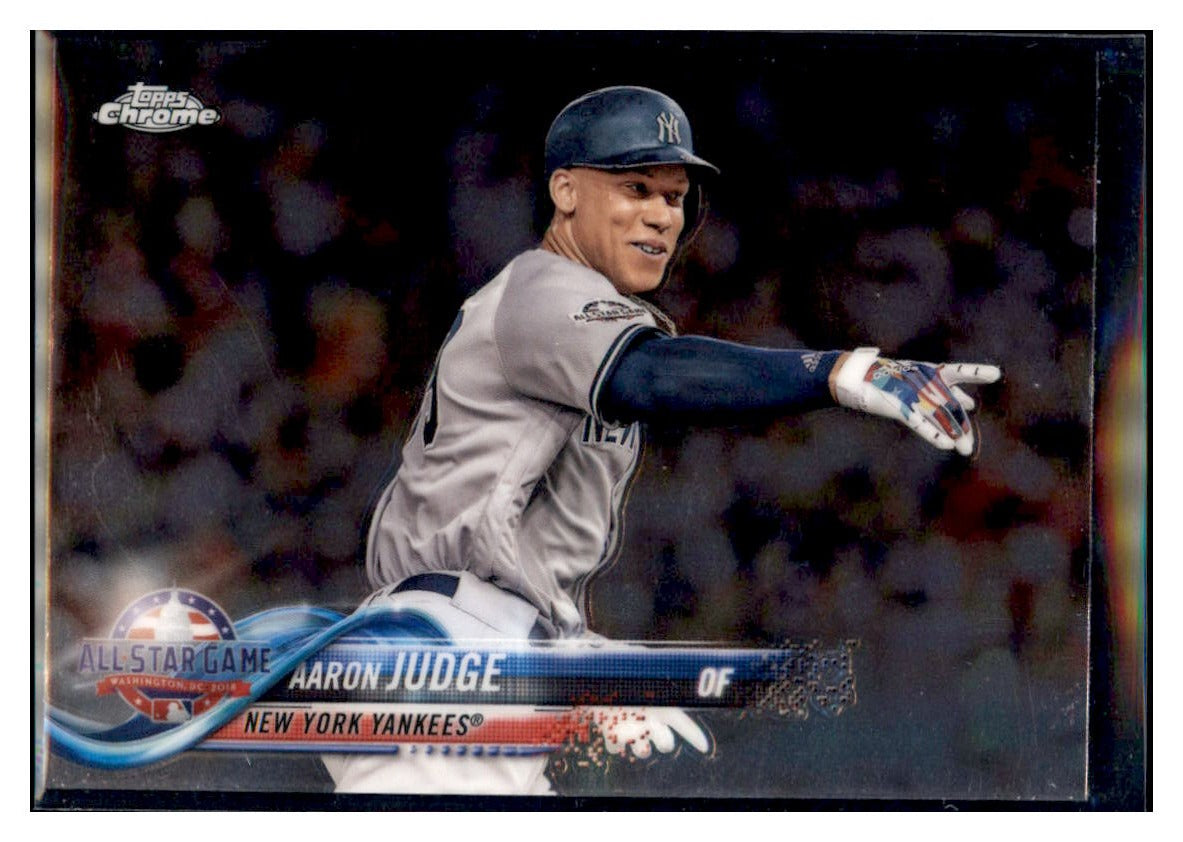 2018 Topps Chrome Update Edition Aaron Judge ASG New York Yankees Baseball Card MLSB1
Sale price

$4.25
Regular price
(/)
Discover the 2018 Topps Chrome Update Edition featuring the Yankees' sensation, Aaron Judge. Celebrate the All-Star Game (ASG) brilliance of Judge with this scintillating baseball card.
---
2018 Topps Chrome Update Edition: Spotlight on Aaron Judge's ASG Excellence

Chromium Charm:
A highlight from the Topps Chrome Update Edition, this Aaron Judge card exudes elegance and finesse. Embodied in chrome, the card radiates the star quality of the Yankees' slugger and his memorable All-Star Game performance.

Card Specifications:

Series: Topps Chrome Update Edition 2018
Player: Aaron Judge
Variant: ASG (All-Star Game)
Team: New York Yankees

Distinct Features:

Chromed to Perfection: The card's chrome finish ensures a sophisticated look, enhancing the image of Judge in action during the ASG.
Rich in Detail: From the depiction of Judge's stance to the vibrant Yankees colors, the card captures the very essence of MLB's glamour and grandeur.
A Tribute to Excellence: As an All-Star Game edition, this card serves as a testament to Aaron Judge's extraordinary skill set and his place among baseball's elite.
Collectible Stats: The back of the card offers fans a deep dive into Judge's impressive numbers, tracing his journey to the ASG.

The 2018 Topps Chrome Update Edition Aaron Judge ASG card is a shining testament to one of baseball's modern-day legends. It not only encapsulates Judge's prowess on the field but also the majesty of the sport itself. Add this gleaming piece to your collection and honor the legacy of an MLB superstar.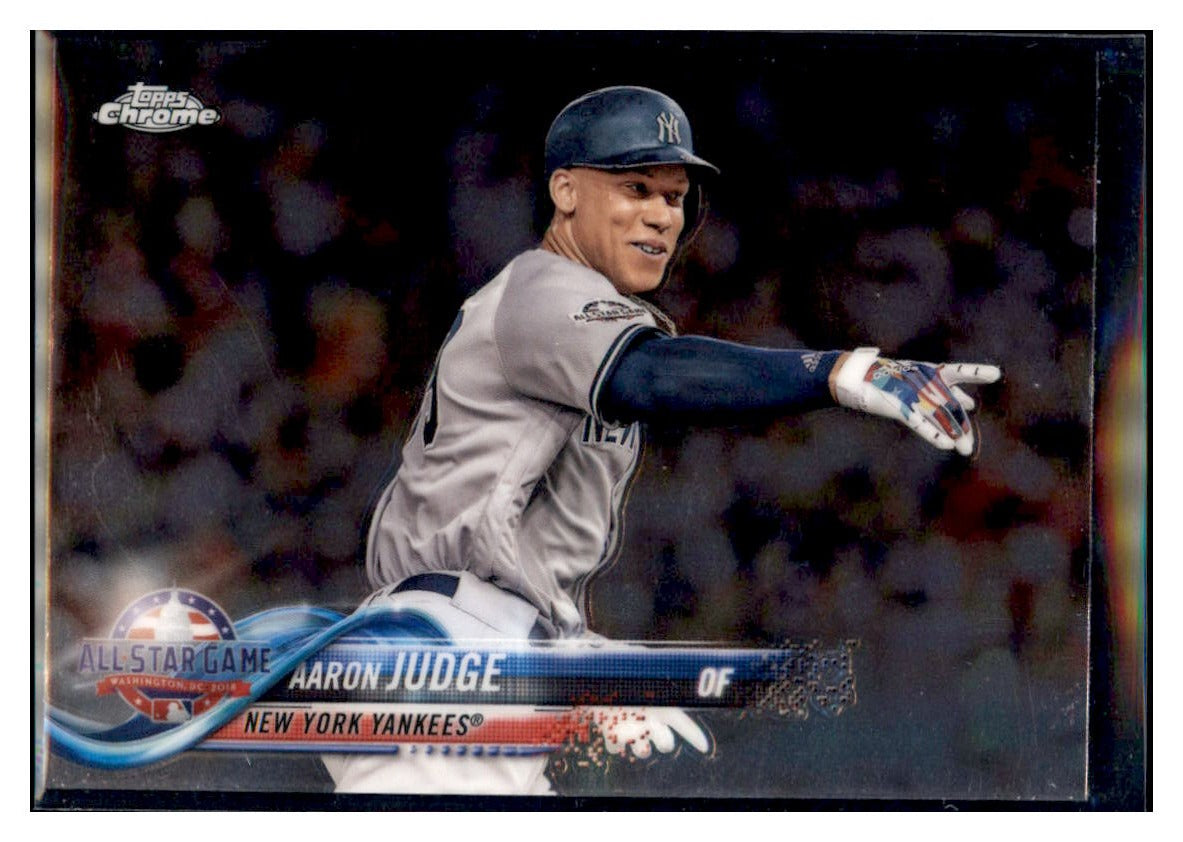 2018 Topps Chrome Update Edition Aaron Judge ASG New York Yankees Baseball Card MLSB1
Sale price

$4.25
Regular price
Choose options