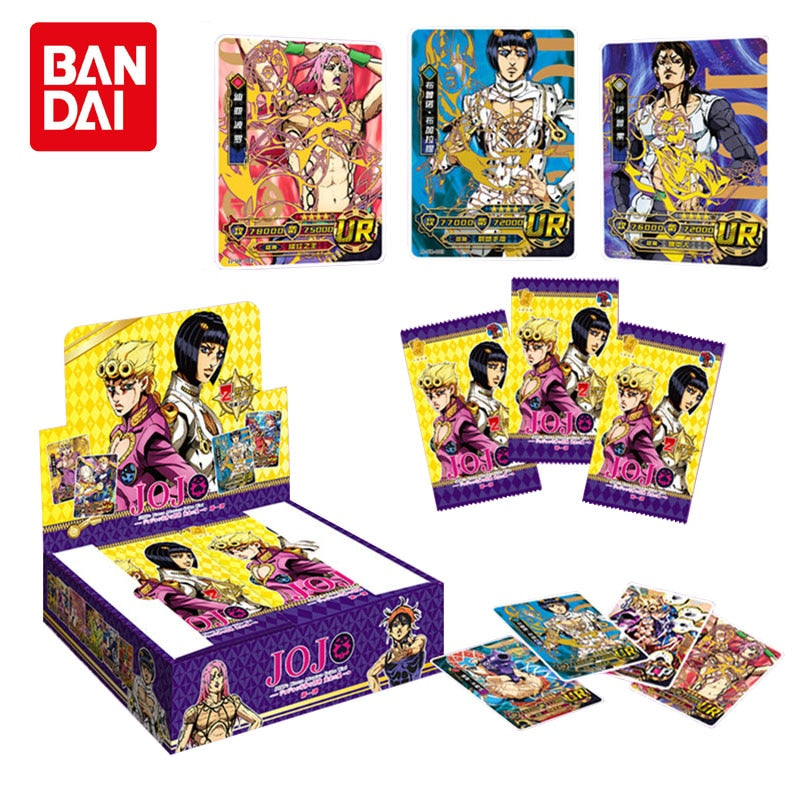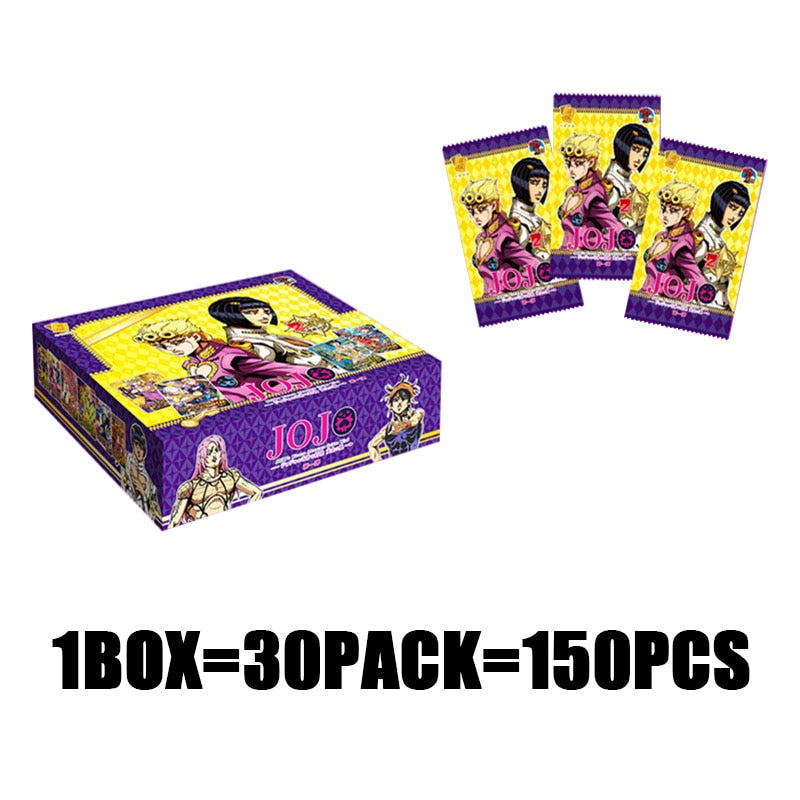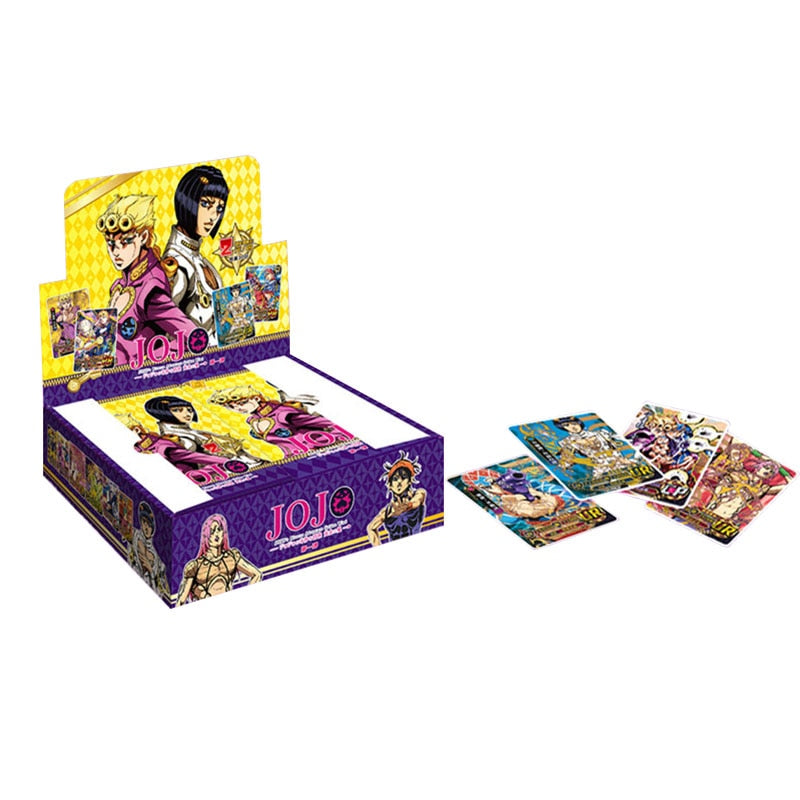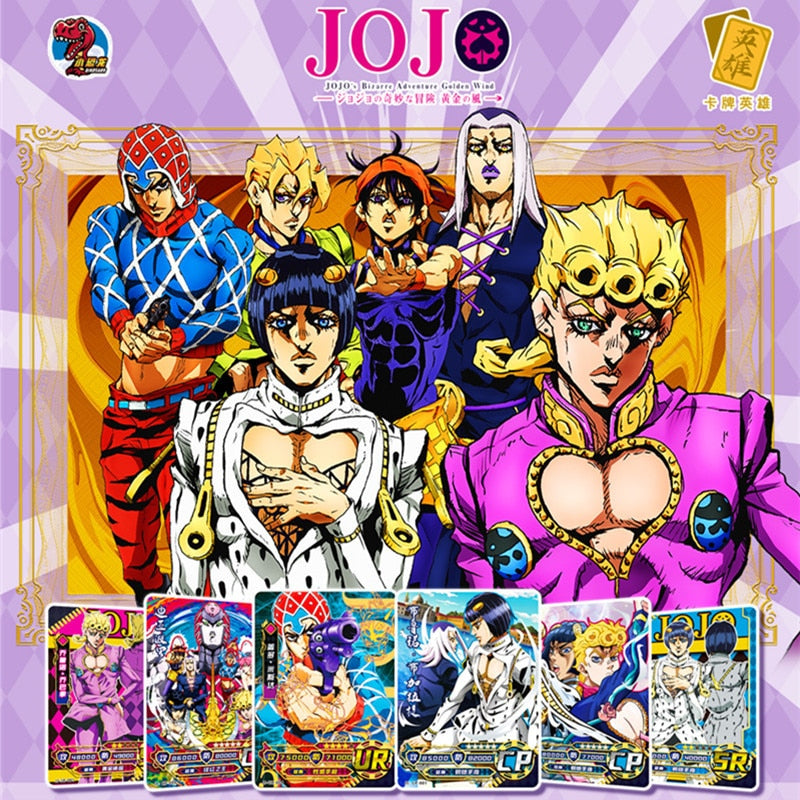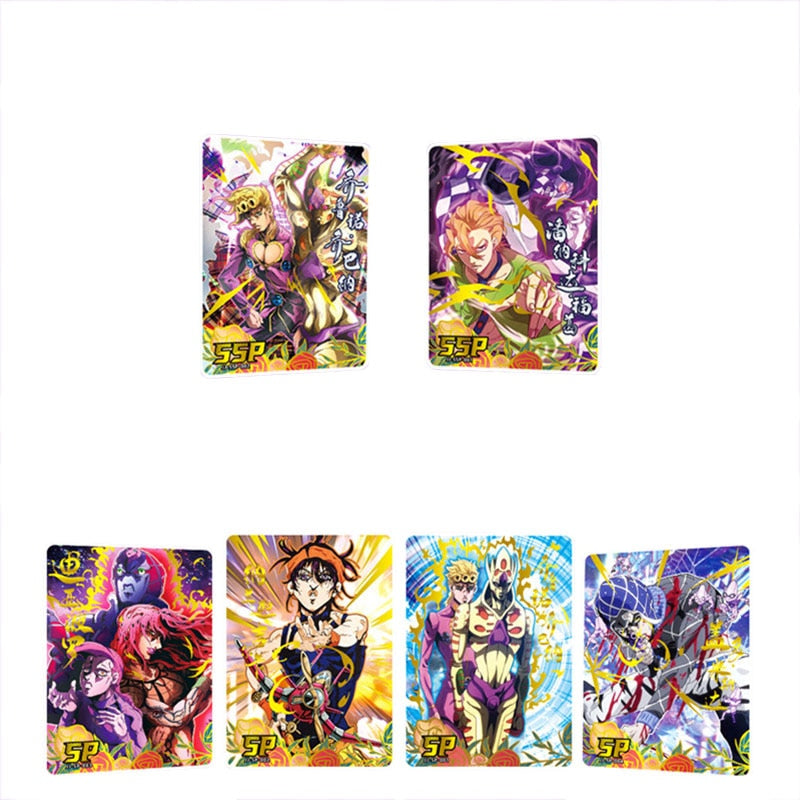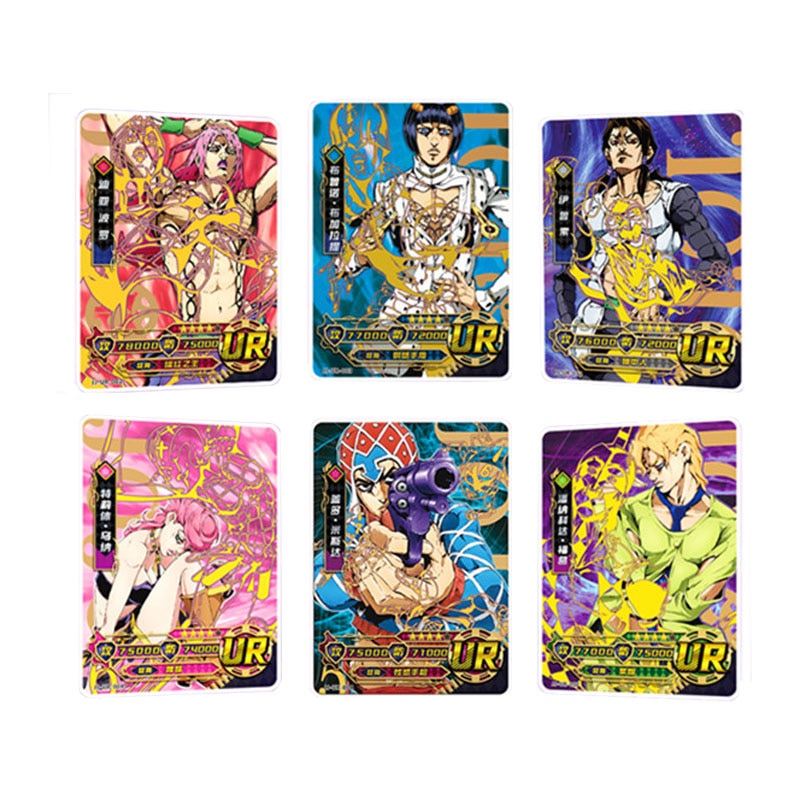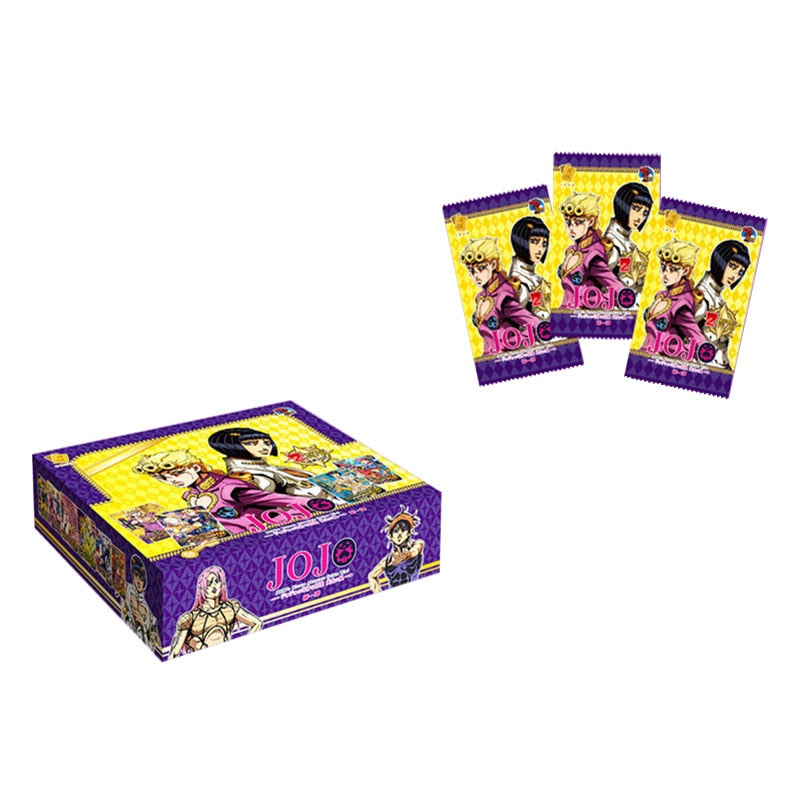 3/5Pcs Bandai JoJo Japanese Anime Adventure Cards
Sale price

$29.73
Regular price
(/)
Dive into the captivating universe of JoJo's Bizarre Adventure with these Japanese Anime Adventure Cards. Perfect for fans of all ages, these collectibles make fantastic gifts.
---
Explore the World of JoJo with Japanese Anime Adventure Cards

Join the world of JoJo's Bizarre Adventure with these Japanese Anime Adventure Cards. Each card is a treasure trove of artistry and nostalgia, featuring beloved characters and unforgettable moments from the series.

Whether you're a young adventurer eager to explore the world of JoJo or a seasoned collector in pursuit of unique memorabilia, these cards are designed to cater to your passion.

The cards are suitable for fans aged 7 to 12 and those aged 12 and above. Safety is a priority, as indicated by the clear warning that they cannot be eaten.

These cards make excellent gifts for birthdays, holidays, or any special occasion. Embrace the charm and wonder of JoJo's Bizarre Adventure with these captivating collectibles.

Specifications:

Warning: CAN NOT EAT (Safety First!)
Recommended Age: Suitable for ages 7-12 and 12+
Origin: Mainland China
Model Number: Goddess Story Collection Cards

Product Details:

Unleash your inner adventurer and embark on a thrilling journey with the 3/5Pcs Japanese Anime JoJo Bizarre Adventure Collection Cards. These cards bring the enchanting world of JoJo to life, making them a must-have for fans and collectors alike.

Key Features:

Collectible Set: This set includes 3/5 JoJo Adventure Cards, each featuring iconic characters and scenes from the beloved anime series.

Age-Appropriate: Designed for fans as young as 7 and for those aged 12 and above, making them suitable for a wide range of enthusiasts.

Safety First: The cards come with a clear warning – CAN NOT EAT, ensuring safety is a top priority.

Quality Collectibles: Crafted with precision and attention to detail, these cards are perfect for collectors looking to add JoJo's Bizarre Adventure memorabilia to their stash.

Perfect Gifts: Whether you're searching for a gift for a younger JoJo fan or a dedicated collector, these cards are sure to impress and delight.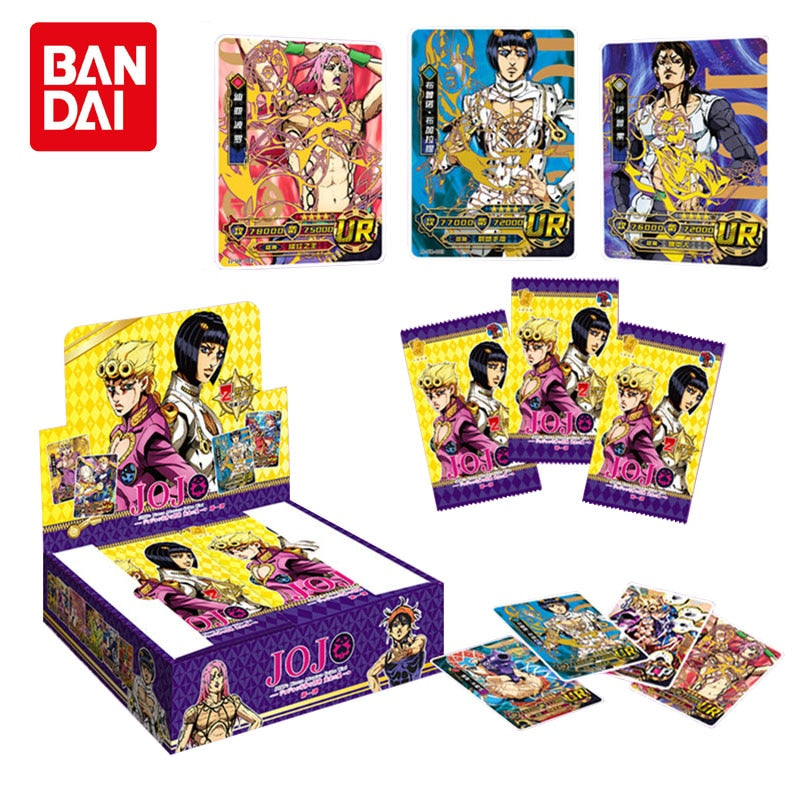 3/5Pcs Bandai JoJo Japanese Anime Adventure Cards
Sale price

$29.73
Regular price
Choose options