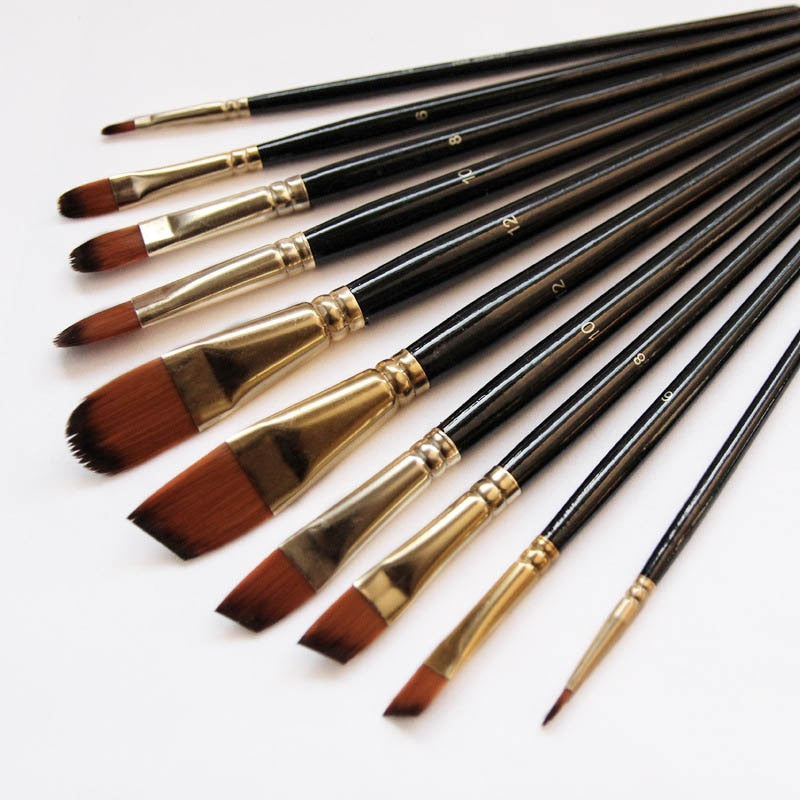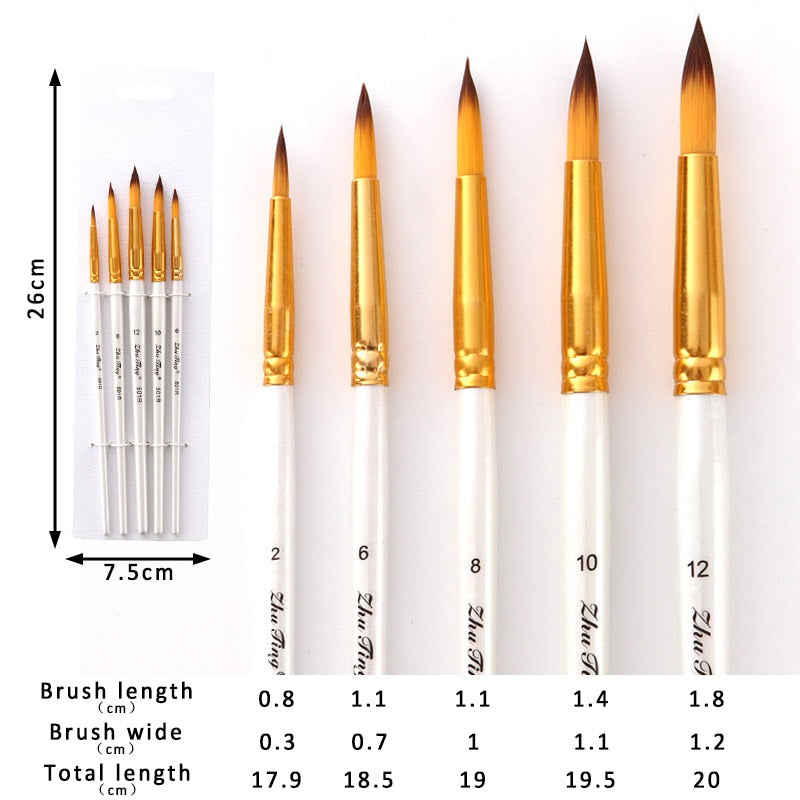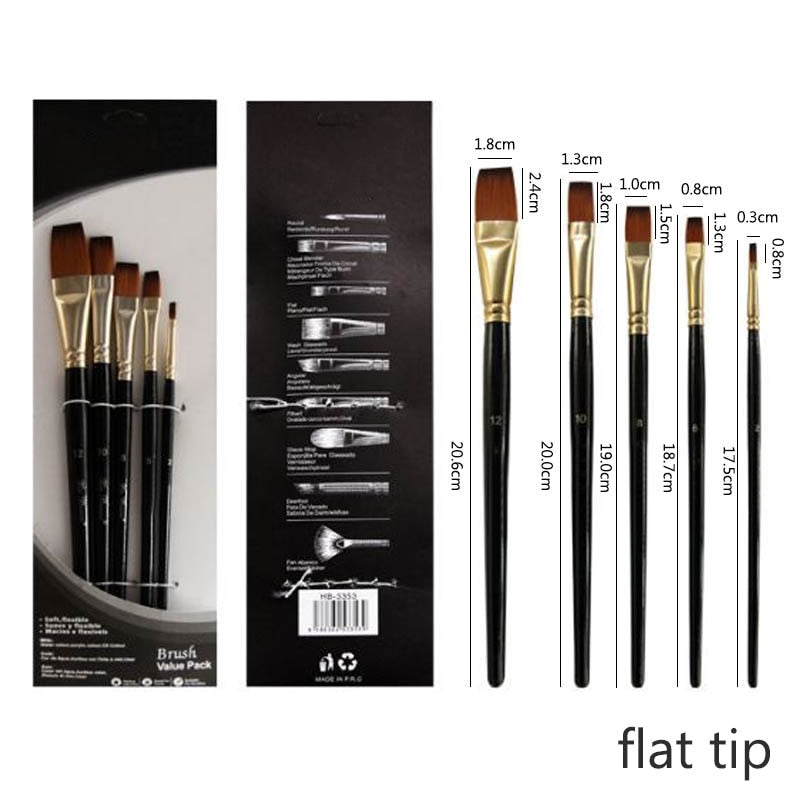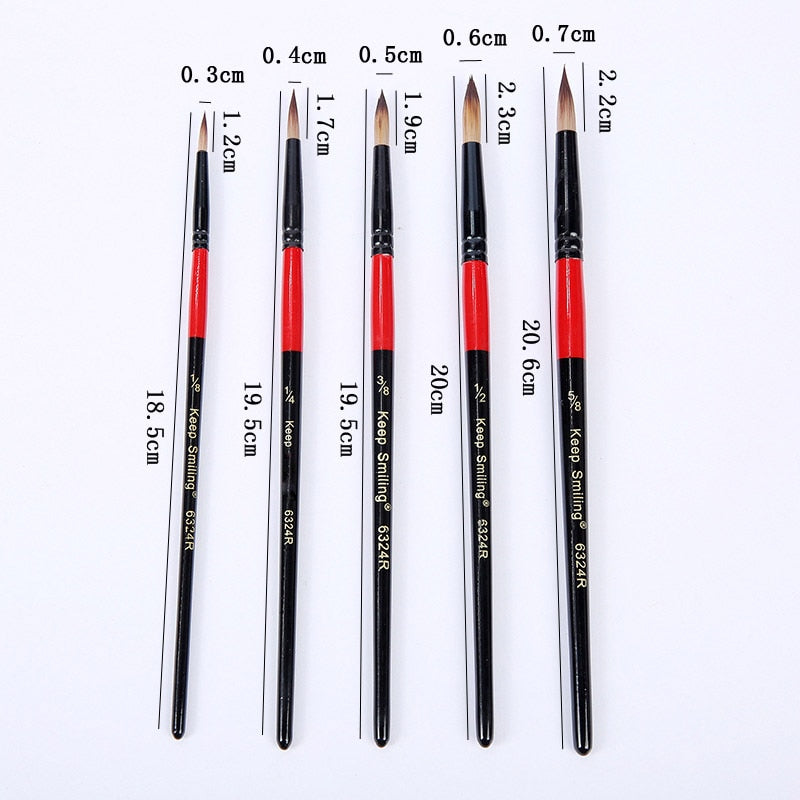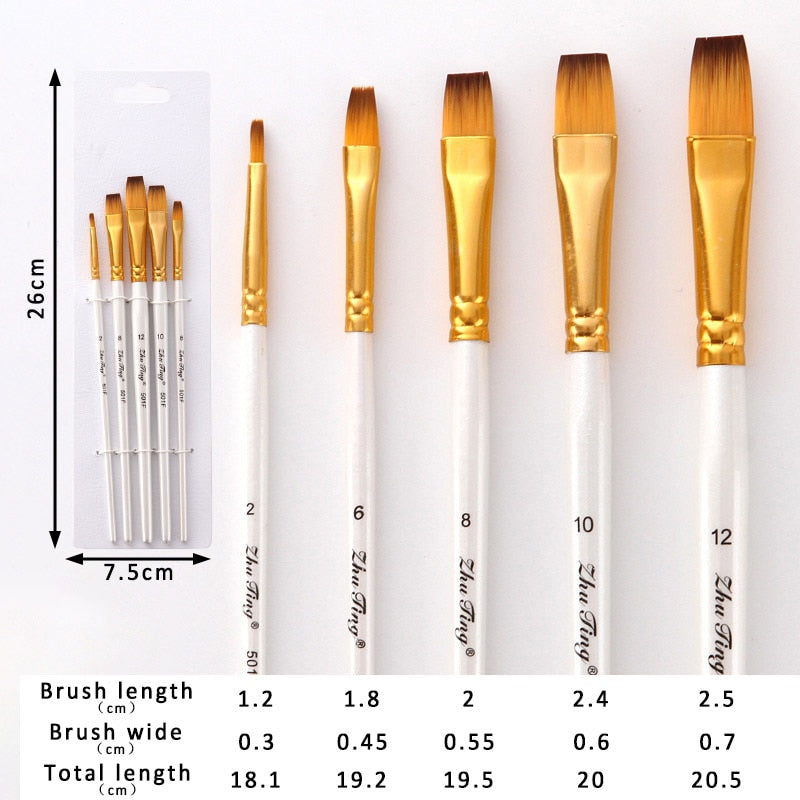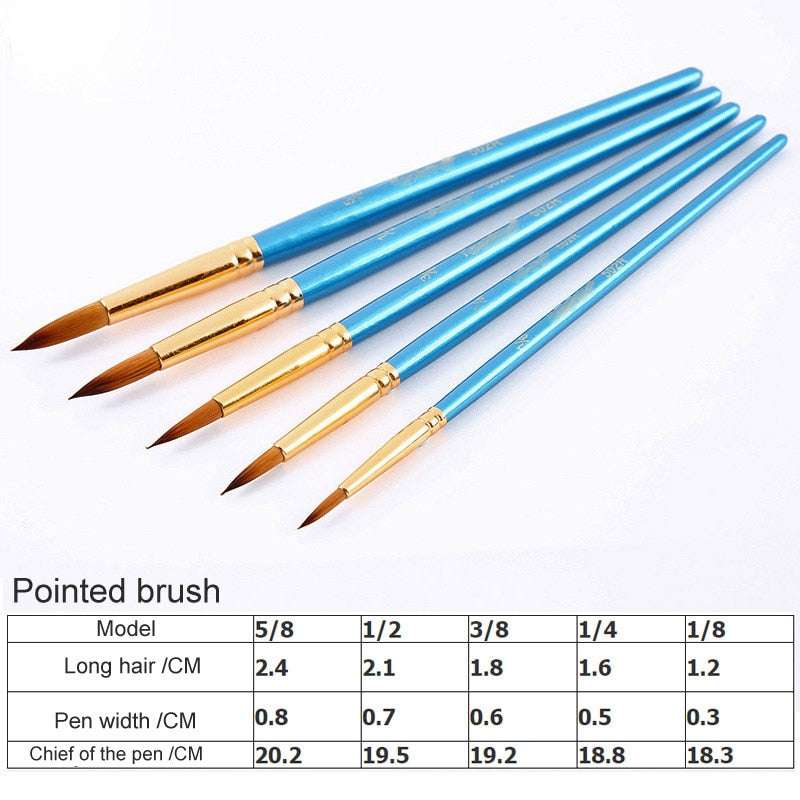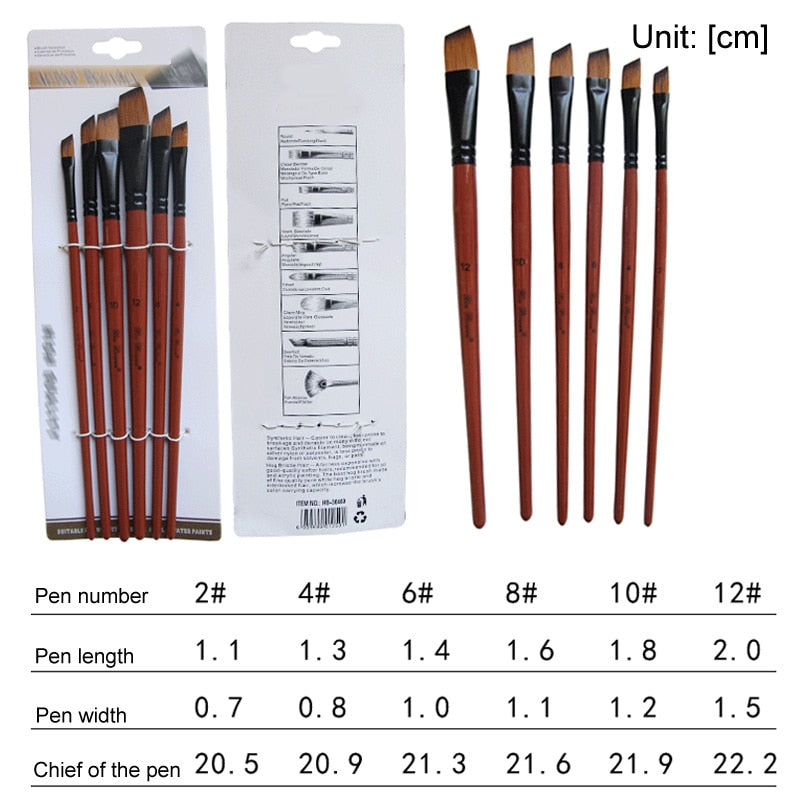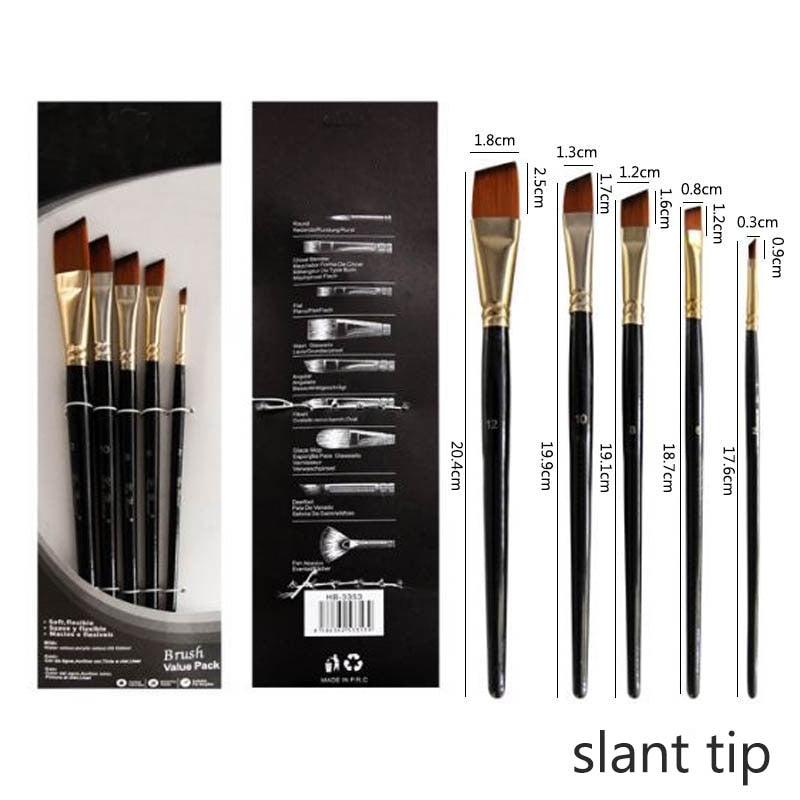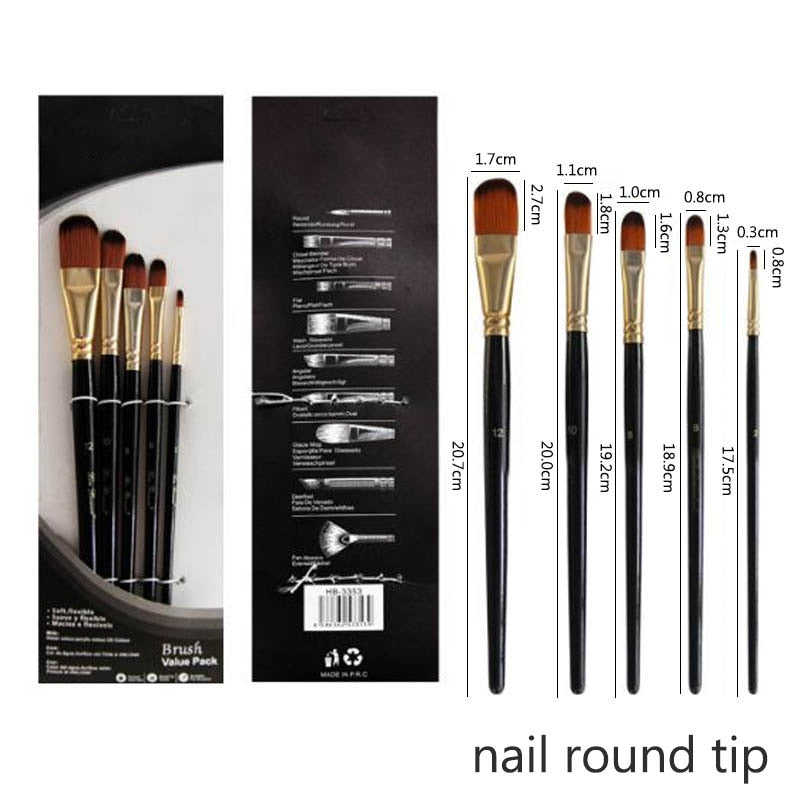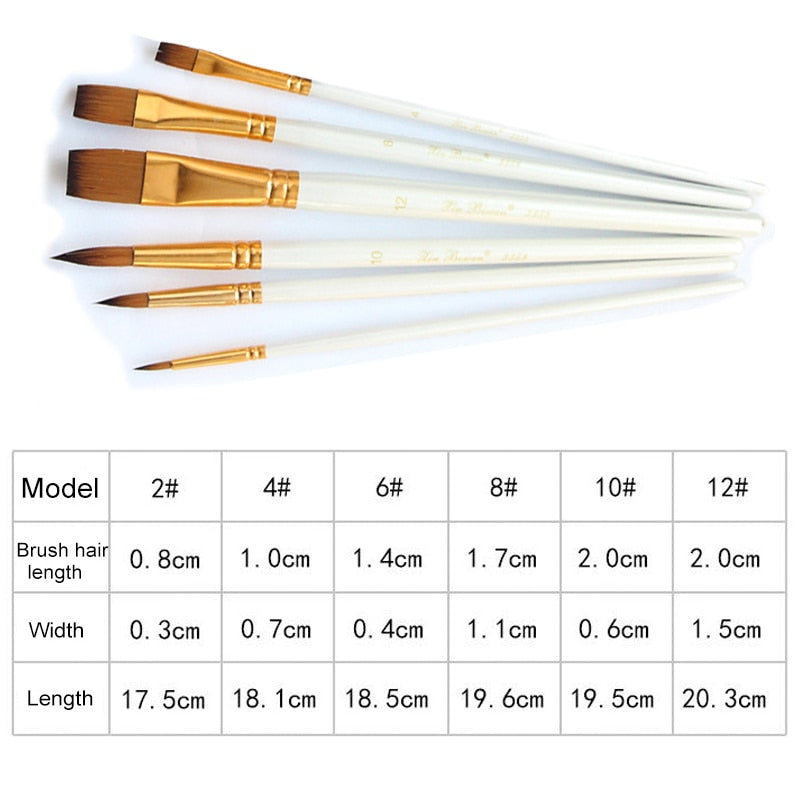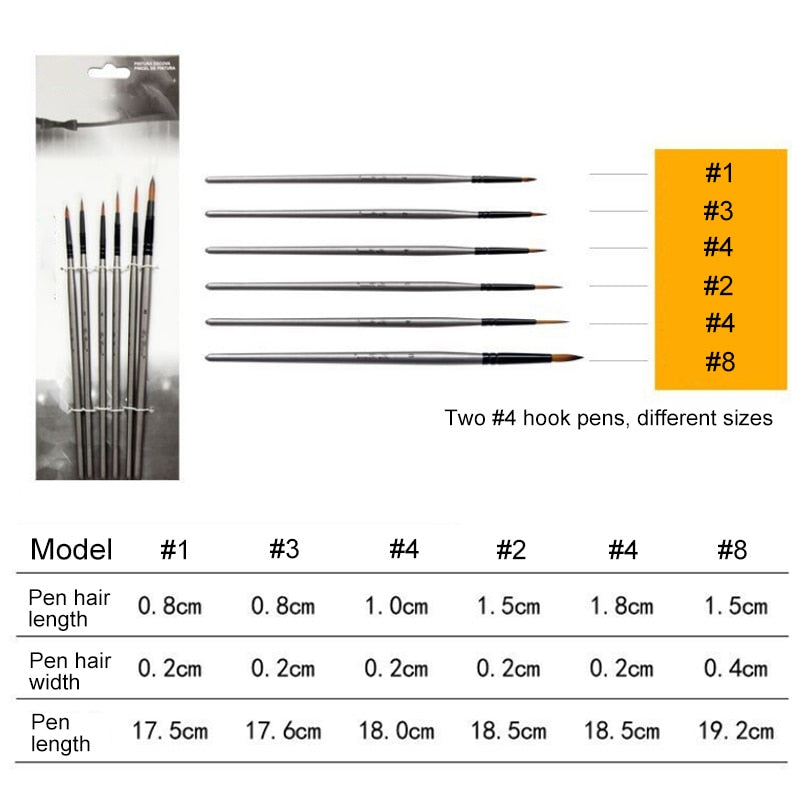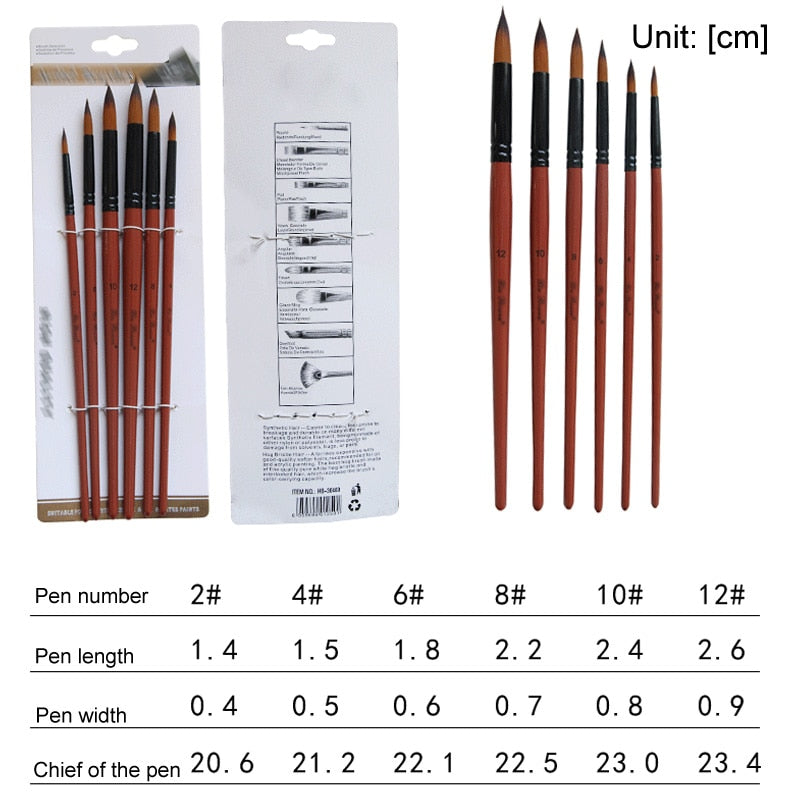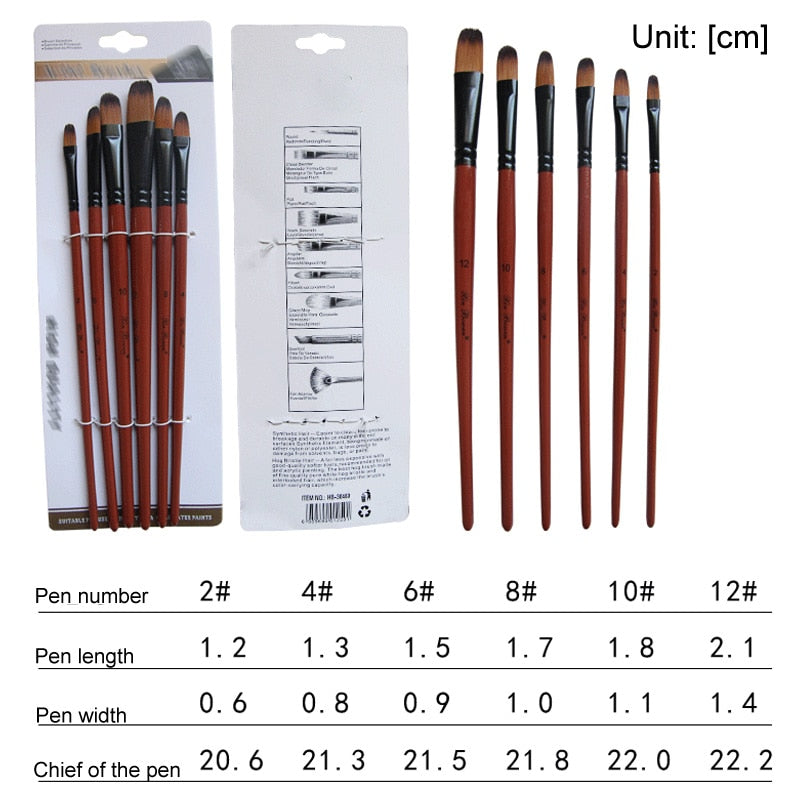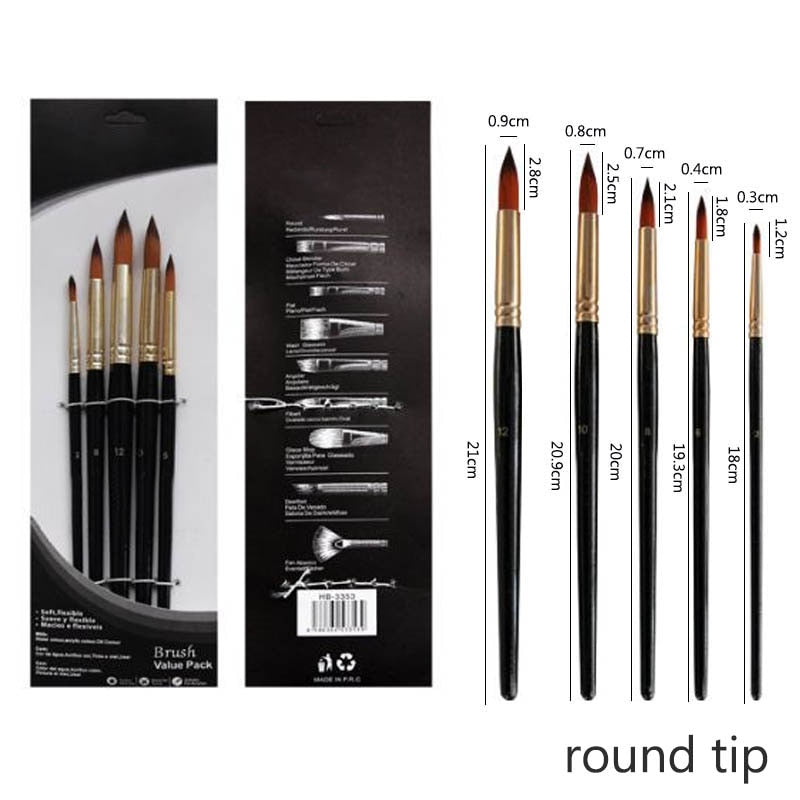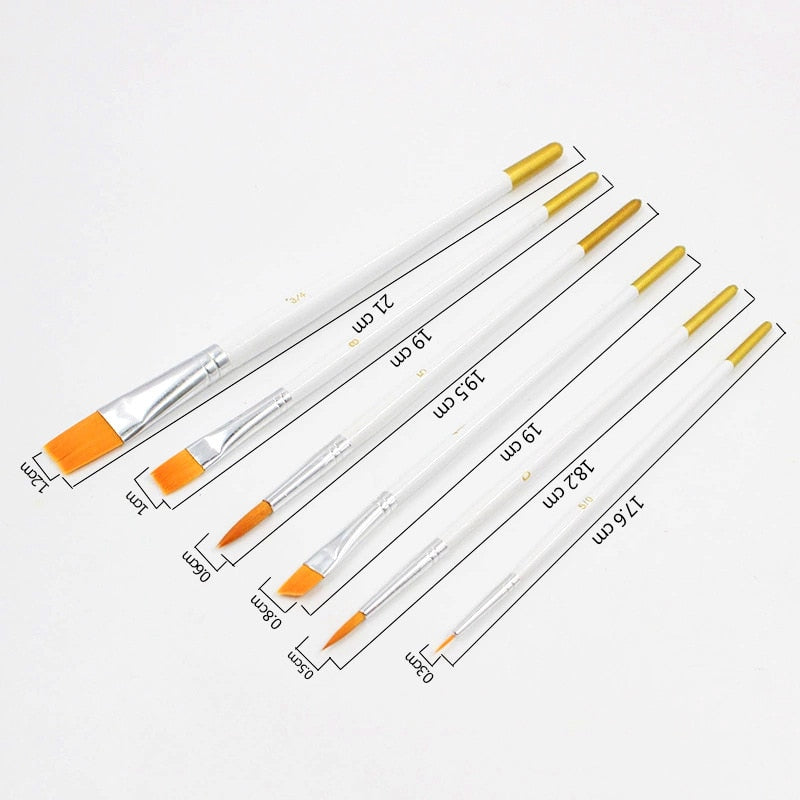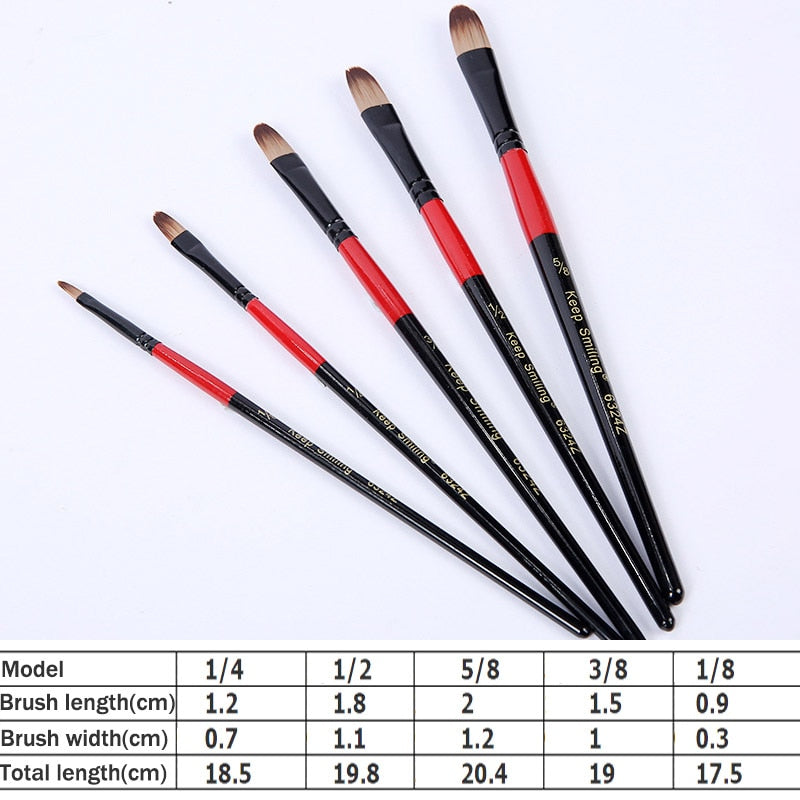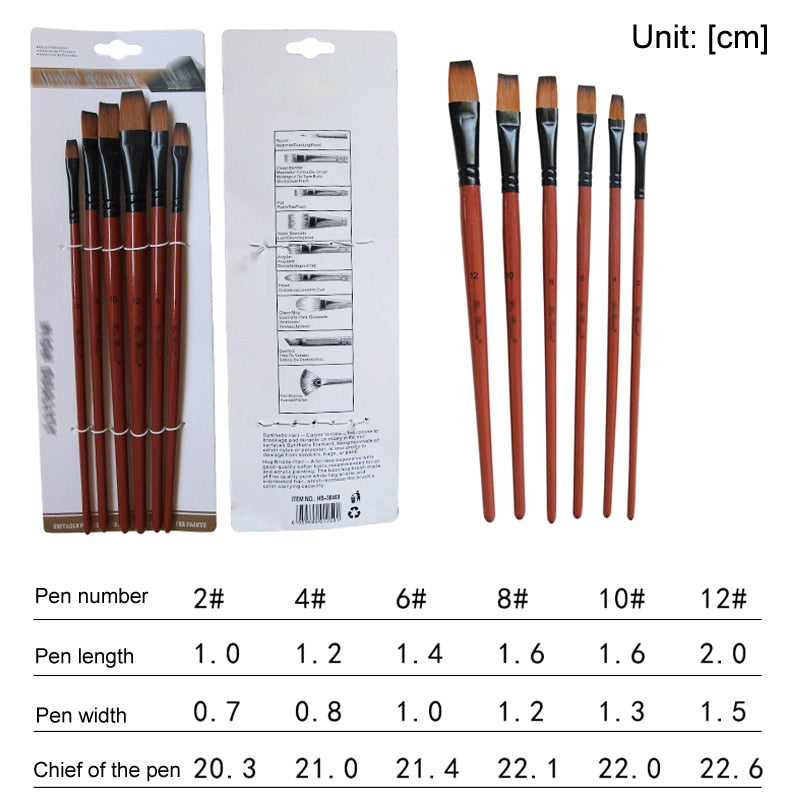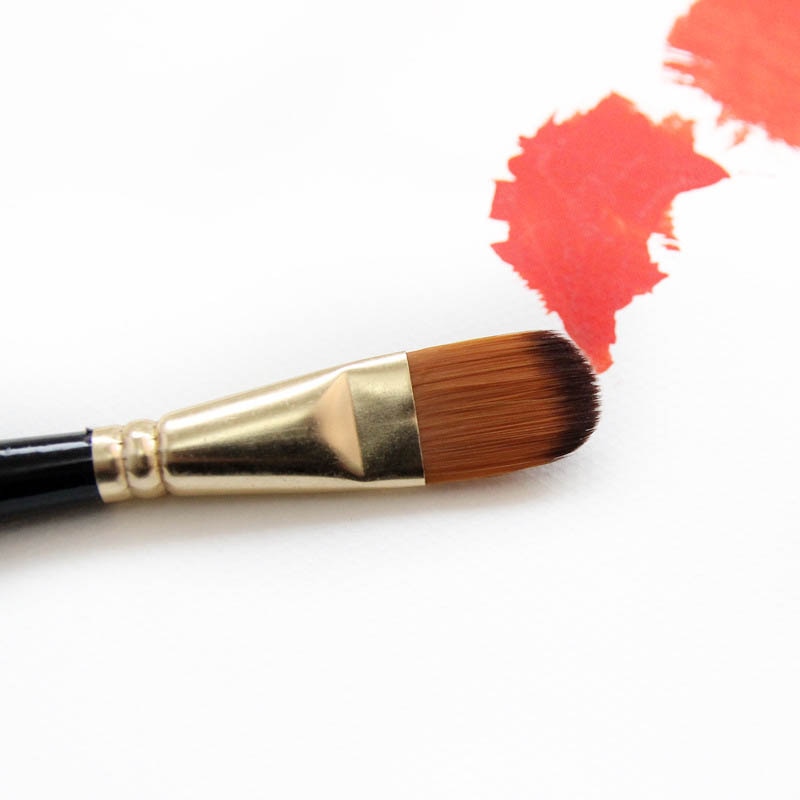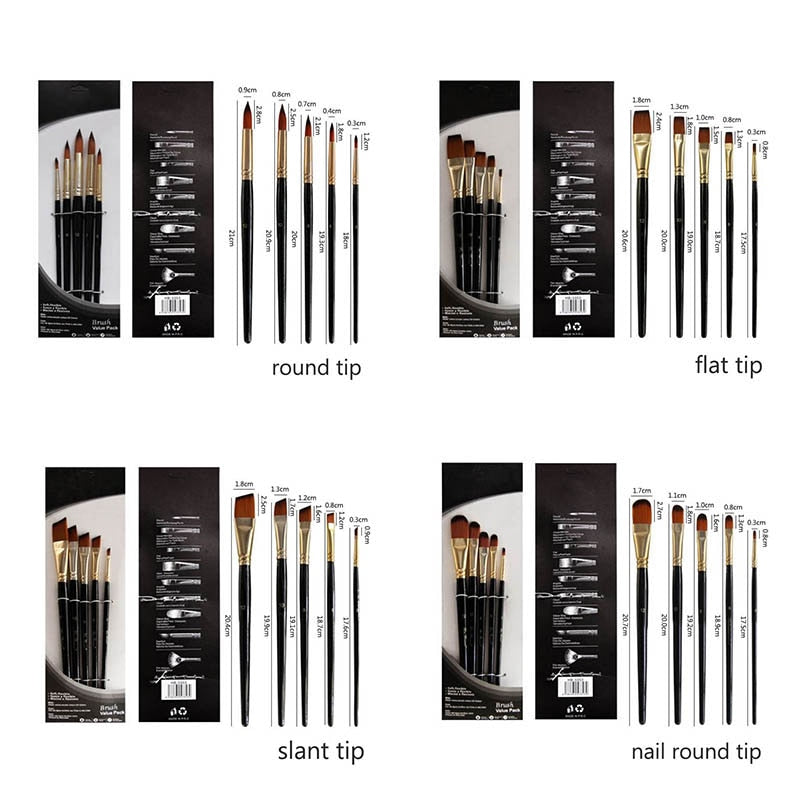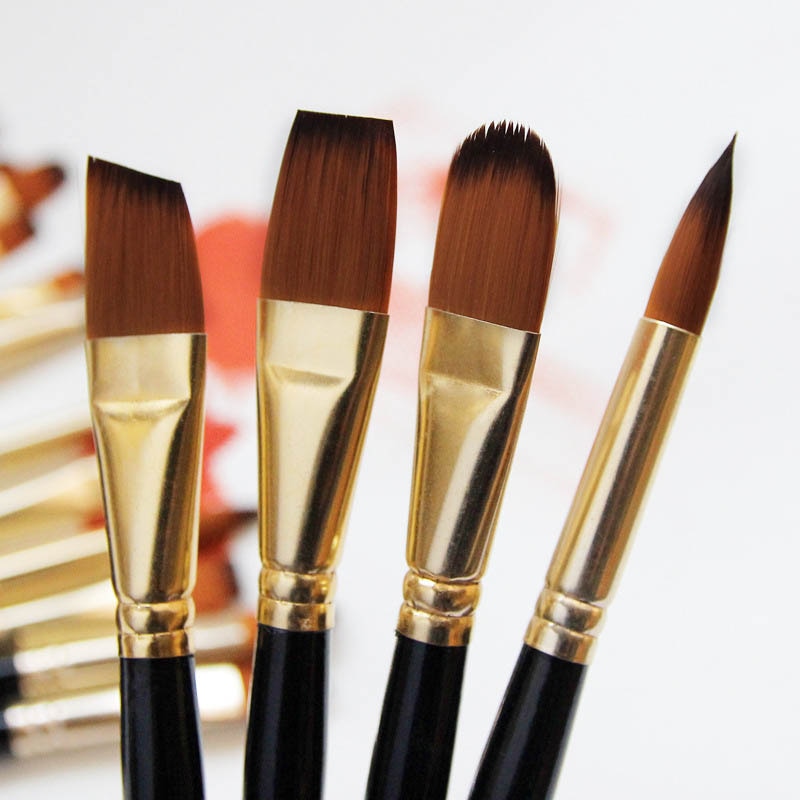 5Pcs/6pcs Artist Paint Brush Set High Quality Nylon Hair Wood Black Handle Watercolor Acrylic Oil Brush Painting Art Supplies
Sale price

$12.75
Regular price
(/)
---
Enhance your artistic endeavors with the 5Pcs/6pcs Artist Paint Brush Set, a collection of high-quality brushes designed for watercolor, acrylic, oil, and other painting techniques.

Premium Quality Materials

These brushes are crafted with meticulous attention to detail. The brush hairs are made of high-quality nylon, ensuring durability and flexibility. The handles are crafted from wood, providing a comfortable grip for extended painting sessions.

Versatile Art Brush Set

This acrylic artist paint brush set offers a range of brush sizes, including slant tip, round tip, flat tip, and nail round tip. These various brush tips cater to different painting styles and allow you to create a wide range of strokes and effects, from broad and bold to intricate and detailed.

Precise and Detailed Painting

The fine brushes in this set enable you to work with precision and detail, making them perfect for intricate and delicate artwork. Whether you're a professional artist or a beginner, these brushes will help you achieve the level of detail you desire.

Multi-Purpose Art Brushes

Not limited to canvas, these brushes are suitable for various art forms. They are ideal for watercolor, acrylic, enamel, oil, cel-vinyl, gouache paints, and even nail art. Their versatility makes them an excellent choice for artists, students, teens, kids, and beginners.

Durable and Easy to Clean Art Brushes

Crafted with excellent workmanship, these brushes are designed to last. The nylon hairs remain soft and flexible after cleaning, and the brushes maintain their integrity without shedding or flaking paint. They are built to withstand regular use and cleaning.

Unleash your creativity with this Artist Paint Brush Set, and let your artistic vision come to life with the perfect tools for your craft. Whether you're working on canvas or exploring other artistic mediums, these brushes will be your reliable companions on your creative journey.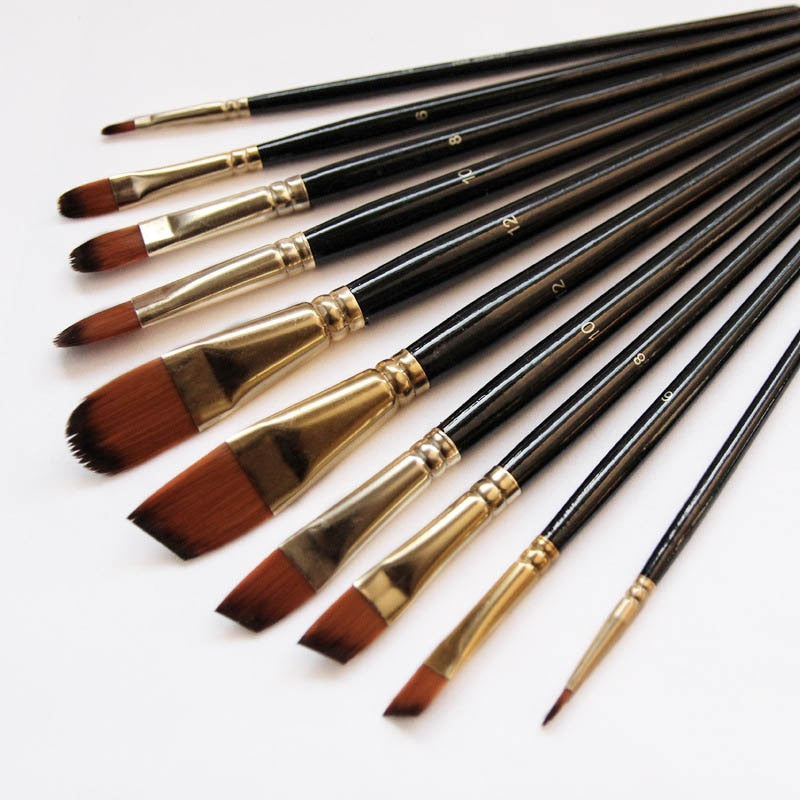 5Pcs/6pcs Artist Paint Brush Set High Quality Nylon Hair Wood Black Handle Watercolor Acrylic Oil Brush Painting Art Supplies
Sale price

$12.75
Regular price
Choose options