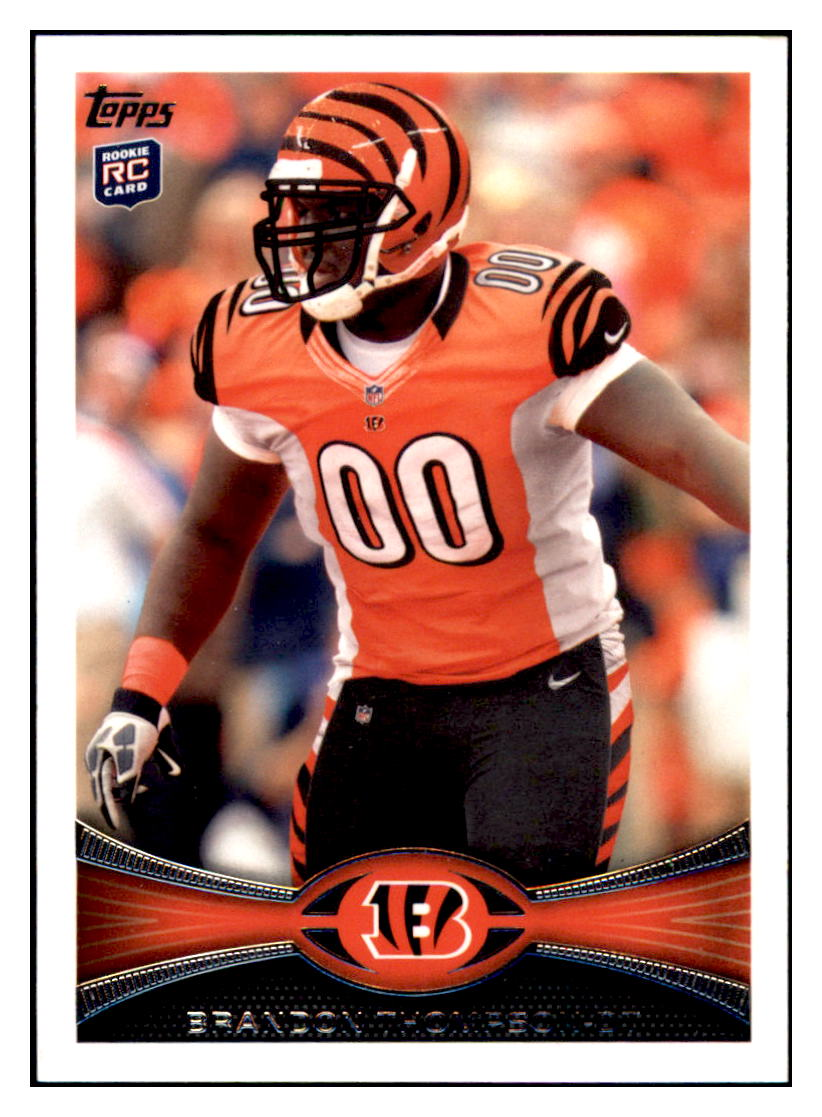 2012 Topps Football Brandon Thompson RC #286 Cincinnati Bengals Rookie Card CBT1A06
Sale price

$2.91
Regular price
(/)
Introducing the 2012 Topps Football Brandon Thompson RC #286. A definitive rookie card capturing the Cincinnati Bengals' defensive stalwart.
---
2012 Topps Football #286: Brandon Thompson's Defensive Journey

Brandon Thompson: The Bengals' Wall of Defense: Stepping onto the NFL field as a beacon of defensive might, Brandon Thompson has since been a significant asset for the Cincinnati Bengals. This rookie card encapsulates his early endeavors in the league, highlighting a player set to leave an indelible mark on the game.

Card Specifications:

Series: Topps Football
Card Number: #286
Team: Cincinnati Bengals
Condition: Crafted with the characteristic finesse of Topps, this card flaunts sharp graphics and a superior touch, portraying Thompson in his rookie splendor.

A Collector's Delight and a Bengals' Fan Must-Have: Not just a simple collectible, this Brandon Thompson RC serves as a relic from his initiation into the NFL. It's an indispensable piece for devout Bengals fans and trading card aficionados who appreciate the nuances of the game.

Key Attributes:

Striking Visuals: Topps' impeccable design and crisp images grace this card, highlighting Thompson's defensive prowess.
Collector's Trust: Topps remains a household name in the trading card realm, consistently offering cards that resonate with the heartbeat of the sport.
Rookie Card Significance: Rookie cards have a special place in the hearts of collectors, capturing the dawn of a player's professional trajectory.

For those looking to commemorate Brandon Thompson's entry into the NFL or aiming to enrich their collection, the 2012 Topps Football #286 stands as an unparalleled choice. Dive deep into the world of football, celebrating its emerging talents, one card at a time.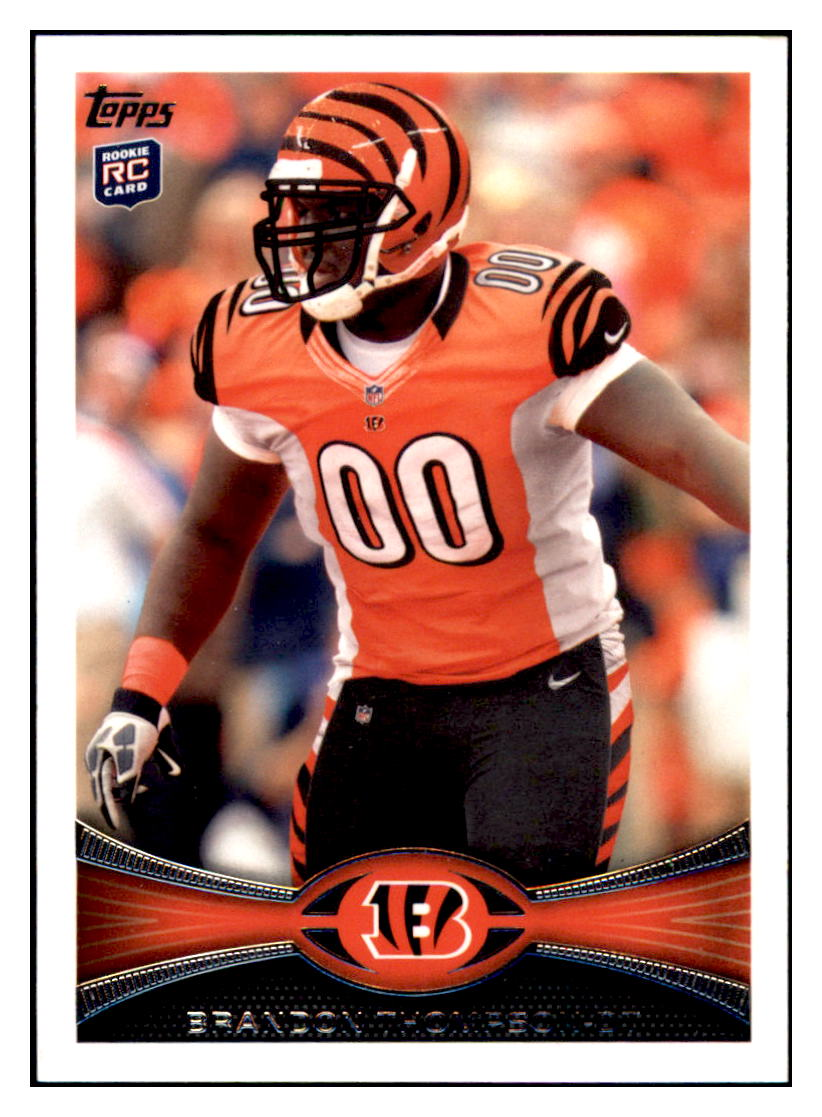 2012 Topps Football Brandon Thompson RC #286 Cincinnati Bengals Rookie Card CBT1A06
Sale price

$2.91
Regular price
Choose options