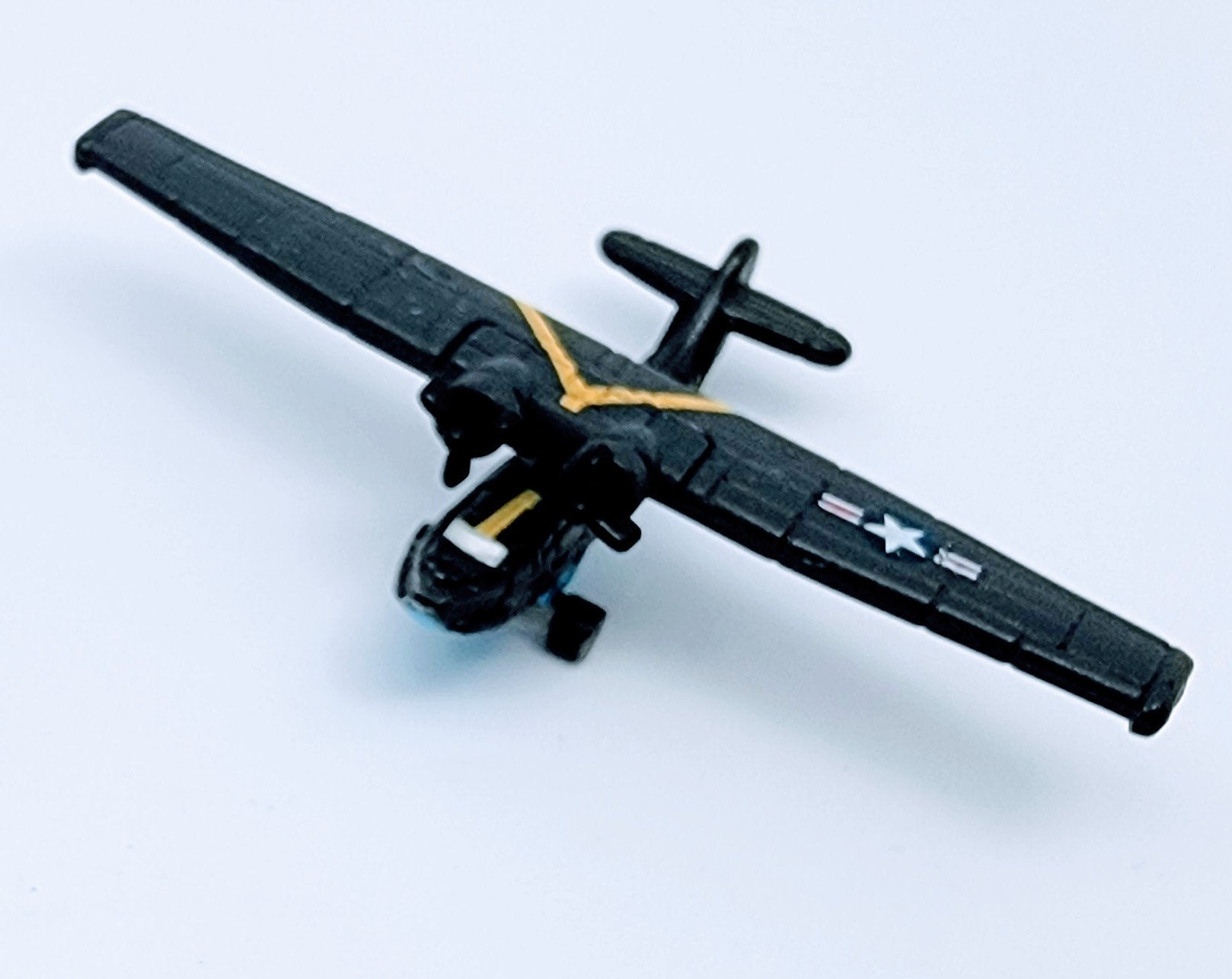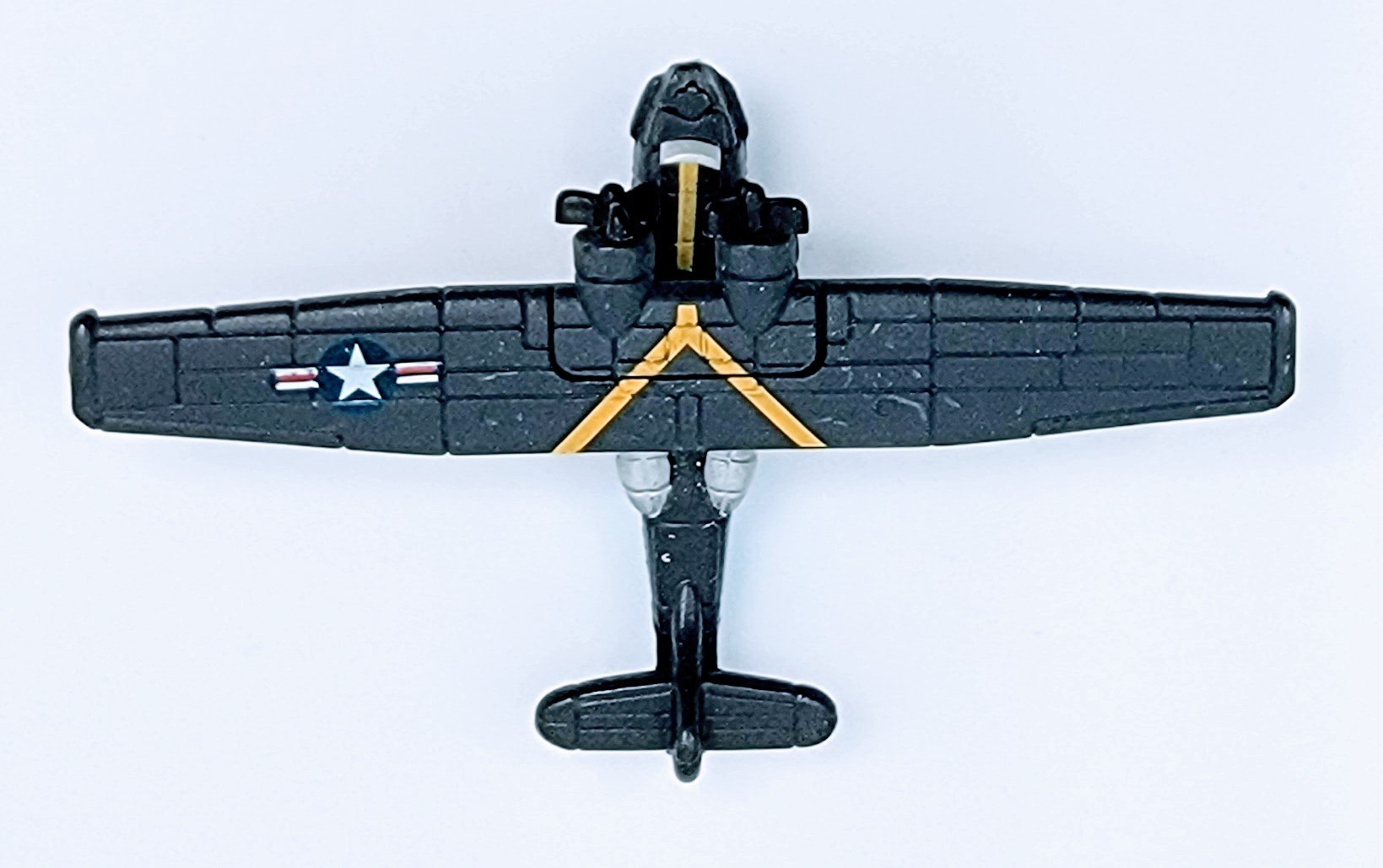 Micro Machines Military WWII PBY Catalina - Collectible Miniature MMOA1-1
Sale price

$19.95
Regular price
(/)
Explore the Micro Machines Military WWII PBY Catalina, a remarkable collectible miniature paying homage to the iconic aircraft of World War II.
---
Micro Machines Military WWII PBY Catalina: A Historic Tribute

The Micro Machines Military WWII PBY Catalina is a remarkable collectible miniature that honors the iconic aircraft of World War II. This finely detailed replica captures the essence of the PBY Catalina, a legendary seaplane with a rich history.

Exceptional Attention to Detail

Despite its small size, this Micro Machines replica showcases exceptional attention to detail. From its distinctive design to its historic paint scheme, every aspect faithfully recreates the PBY Catalina's unique features.

A Symbol of WWII Aviation

The PBY Catalina played a pivotal role in World War II as a versatile patrol bomber and reconnaissance aircraft. It served in various theaters of the war, contributing to crucial missions and search-and-rescue operations.

Perfect for Display

Whether you're a military history enthusiast, aviation aficionado, or collector, this miniature is perfect for display. It can adorn your shelf, become a focal point in your collection, or enhance a historical diorama.

Collector's Pride

Collectors highly value pieces like this for their historical significance and meticulous craftsmanship. This PBY Catalina replica showcases Micro Machines' commitment to authenticity, making it a prized addition to any collection.

Honoring WWII Heroes

This miniature serves as a tribute to the brave men and women who served during World War II and the vital role the PBY Catalina played in their missions. It symbolizes their courage, dedication, and contributions to history.

Own a Piece of WWII Heritage

Whether you're an avid collector or a newcomer to military miniatures, the Micro Machines Military WWII PBY Catalina allows you to own a tangible piece of World War II heritage. It connects you with a bygone era of aviation excellence.

Celebrate Aviation History

Celebrate the rich history of aviation with this finely crafted miniature. The PBY Catalina is an enduring symbol of WWII, and now you can commemorate its legacy with this collectible replica.

Add to Your Collection

Add the Micro Machines Military WWII PBY Catalina to your collection and pay tribute to the heroes and aircraft that shaped the course of history. It's a miniature masterpiece that embodies the spirit of WWII aviation.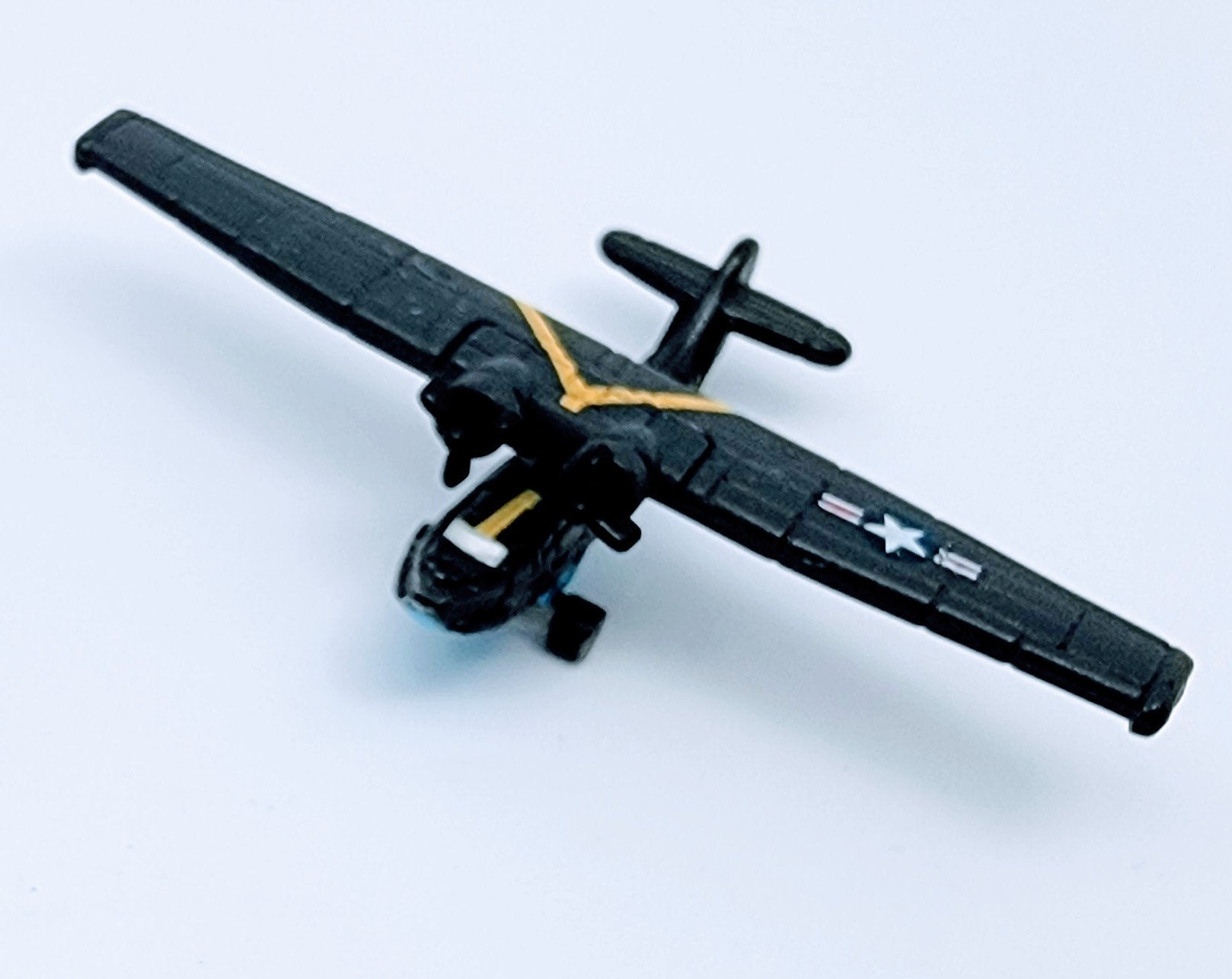 Micro Machines Military WWII PBY Catalina - Collectible Miniature MMOA1-1
Sale price

$19.95
Regular price
Choose options