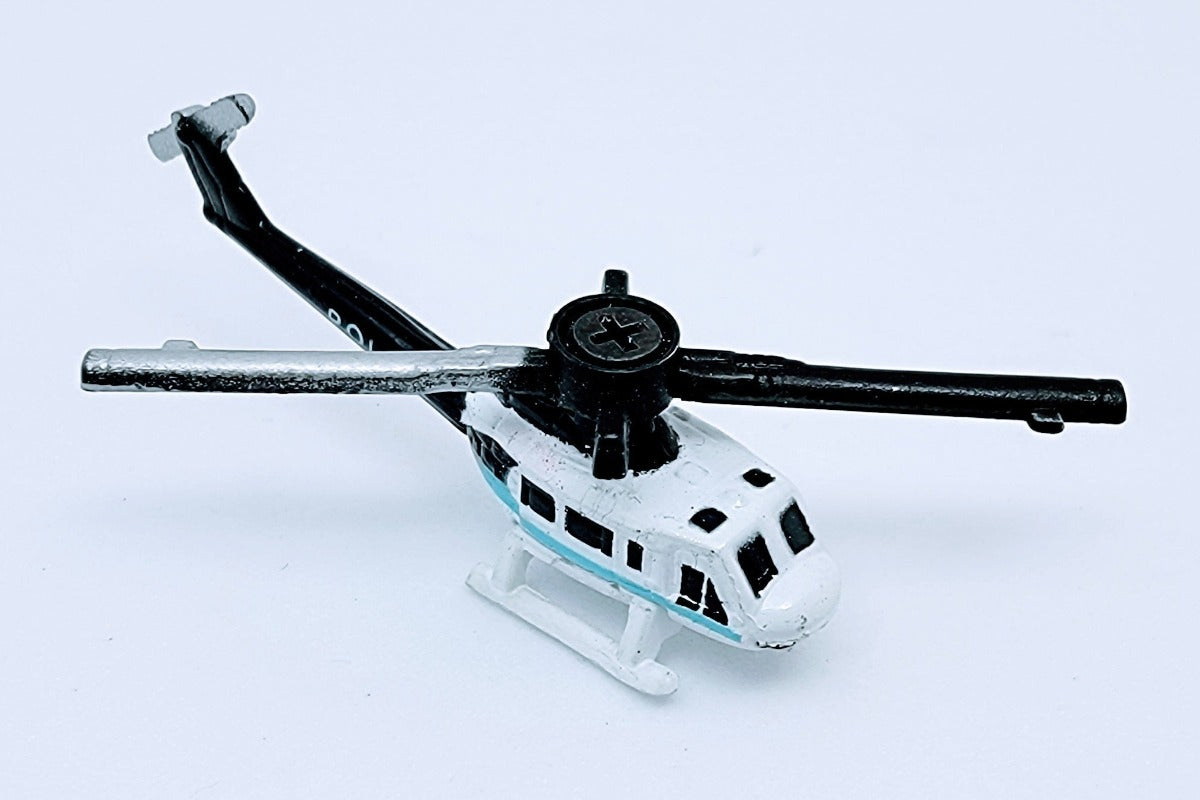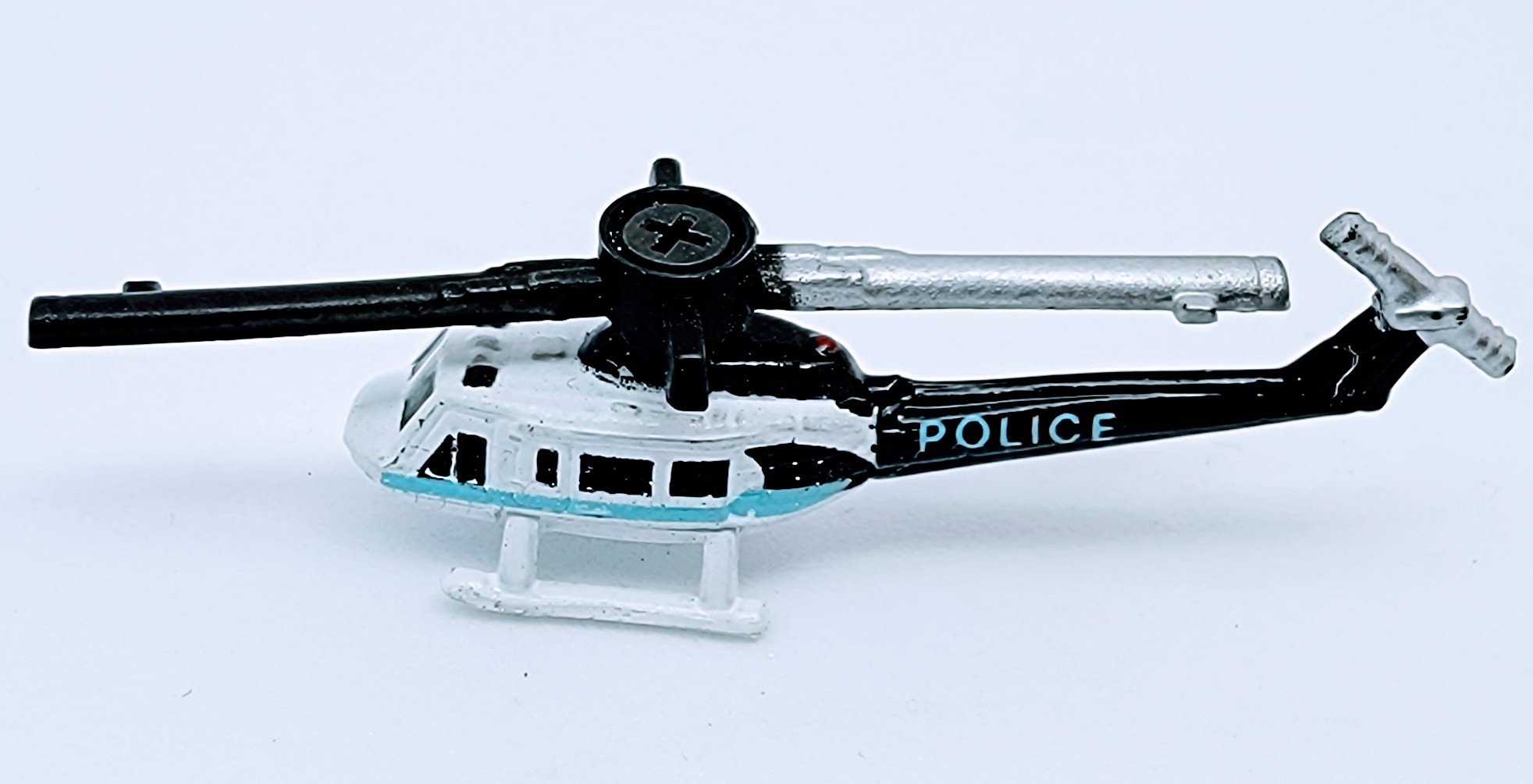 Micro Machines UH-1 Huey Police Helicopter Miniature Collectible MMB3
Sale price

$14.34
Regular price
(/)
Explore the well-loved world of Micro Machines with the UH-1 Huey Miniature Police Helicopter. This collectible gem is a nostalgic reminder of miniature adventures and hours of fun.
---
Micro Machines UH-1 Huey Miniature Police Helicopter - A Well-Loved Collectible

Step back in time and relive the magic of Micro Machines with the UH-1 Huey Miniature Police Helicopter. This tiny yet well-loved collectible is a testament to the joy of miniatures and the countless adventures they've inspired.

Nostalgia in Miniature

For those who grew up with Micro Machines, the UH-1 Huey holds a special place in their hearts. It's a nostalgic reminder of childhood play, imaginative scenarios, and the thrill of the miniature world. Even if you're new to Micro Machines, this Huey will instantly charm you.

Authentic Miniature Detail

Micro Machines are renowned for their attention to detail, and this Huey is no exception. Every rotor blade, window, and rivet is faithfully reproduced, capturing the essence of the iconic UH-1 police helicopter.

A Piece of Miniature History

Micro Machines have been a beloved part of miniature toy history for decades. They've sparked creativity, storytelling, and endless fun for generations of collectors and enthusiasts. This UH-1 Huey is a well-loved relic from that world.

Perfect for Collectors and Fans

Whether you're a dedicated collector of Micro Machines or simply someone who appreciates finely crafted miniatures, this UH-1 Huey deserves a spot in your collection. Its well-loved appearance only adds to its charm.

Remembering Miniature Adventures

As you hold this UH-1 Huey in your hand, you'll be transported back to a time when imagination knew no bounds. It's a reminder of the miniature adventures, daring rescues, and epic air missions that played out on living room floors everywhere.

Get Your Well-Loved Huey Today

Don't miss the opportunity to own a piece of miniature history. The Micro Machines UH-1 Huey Miniature Police Helicopter is not just a collectible; it's a cherished memory waiting to be rediscovered. Get yours today and relive the magic of well-loved miniatures.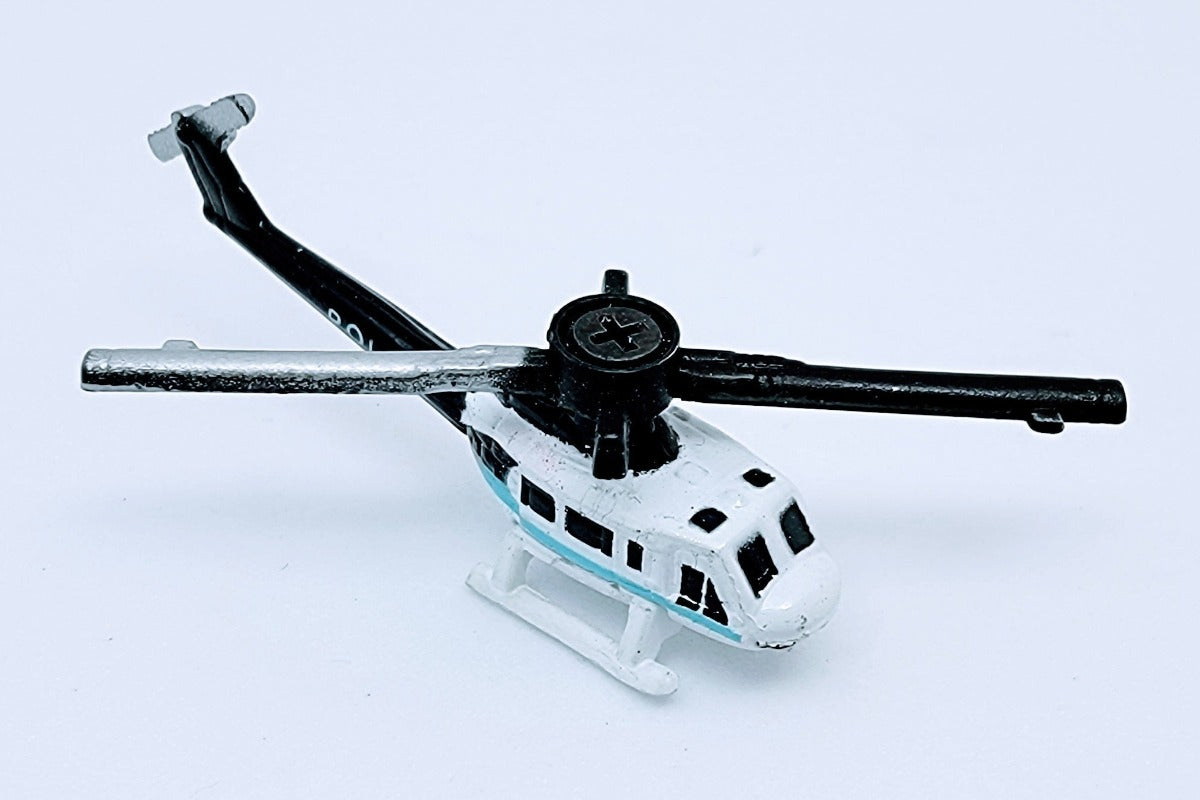 Micro Machines UH-1 Huey Police Helicopter Miniature Collectible MMB3
Sale price

$14.34
Regular price
Choose options