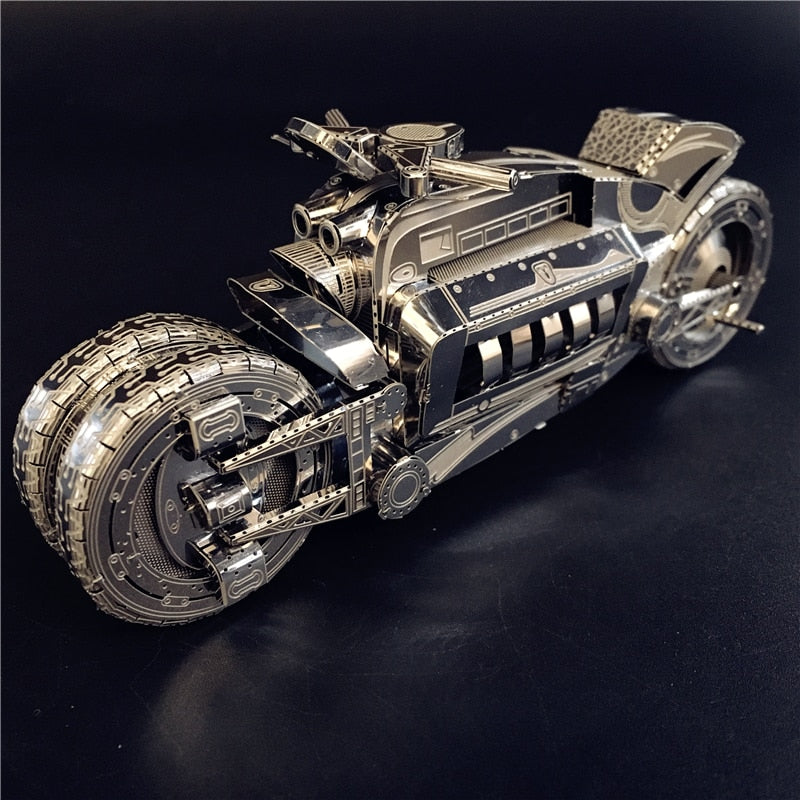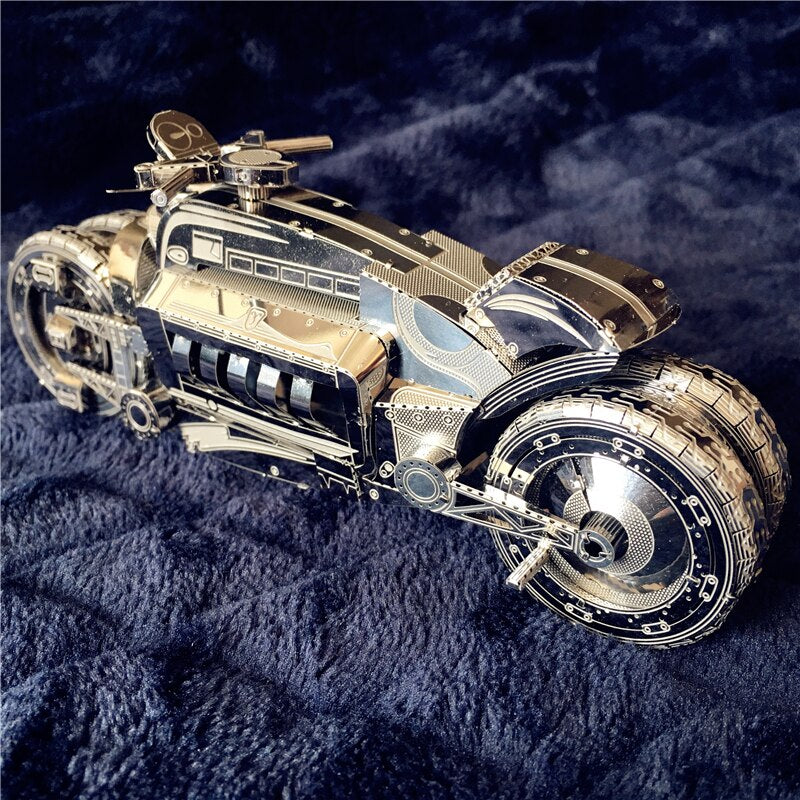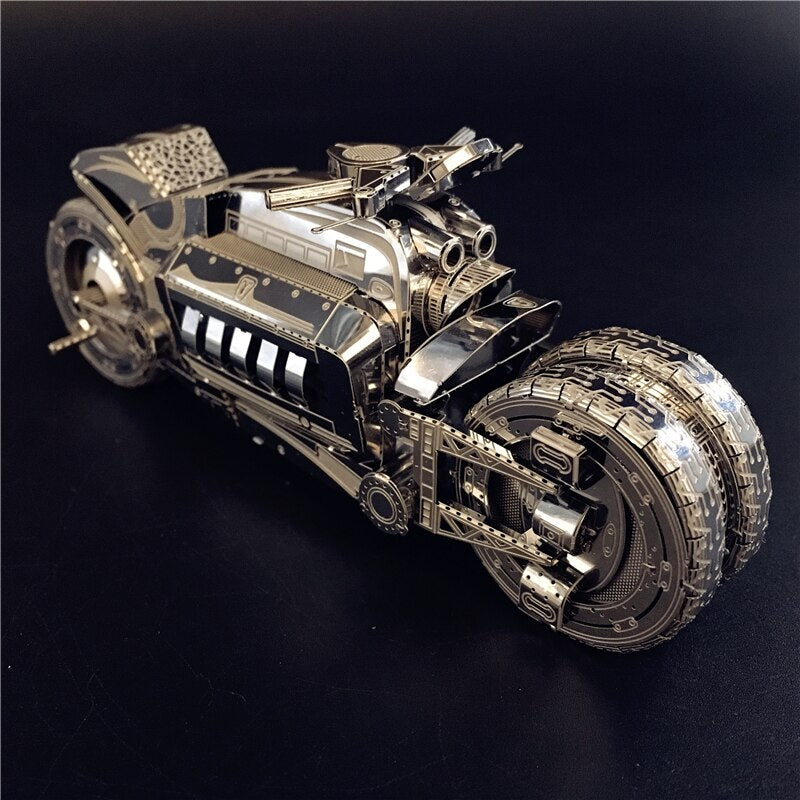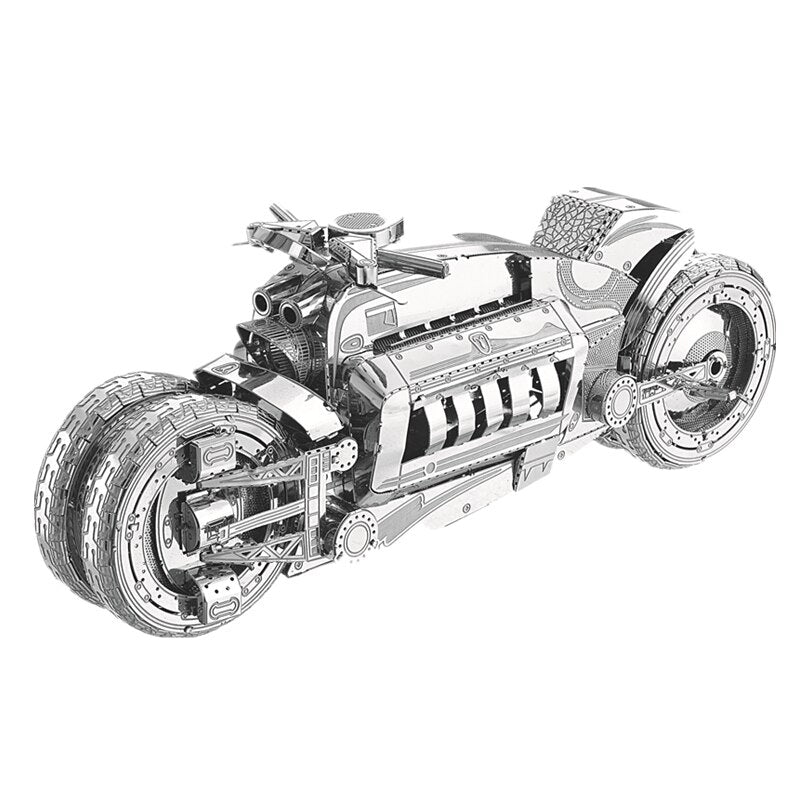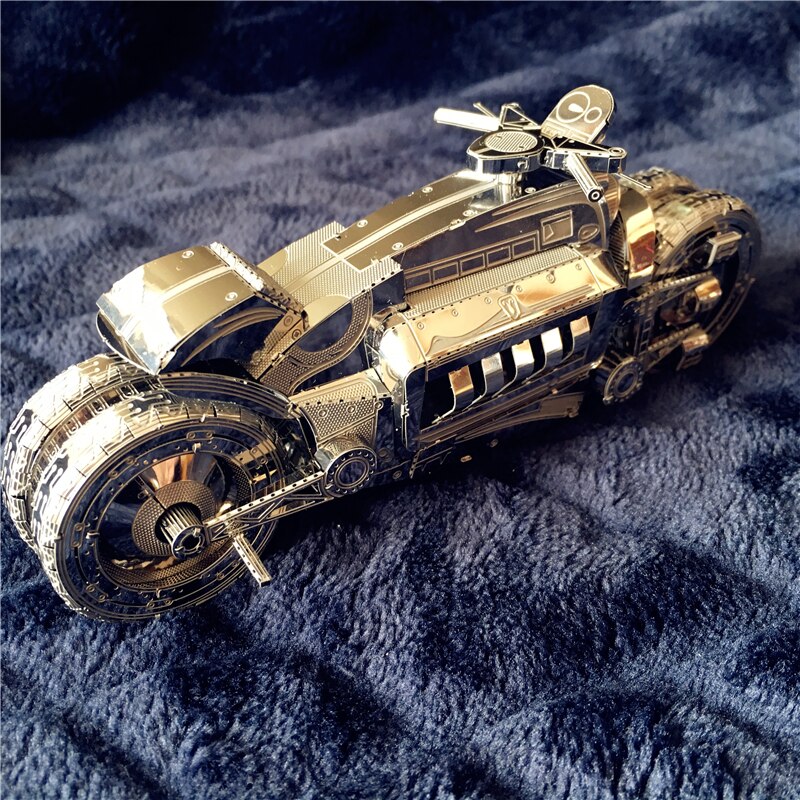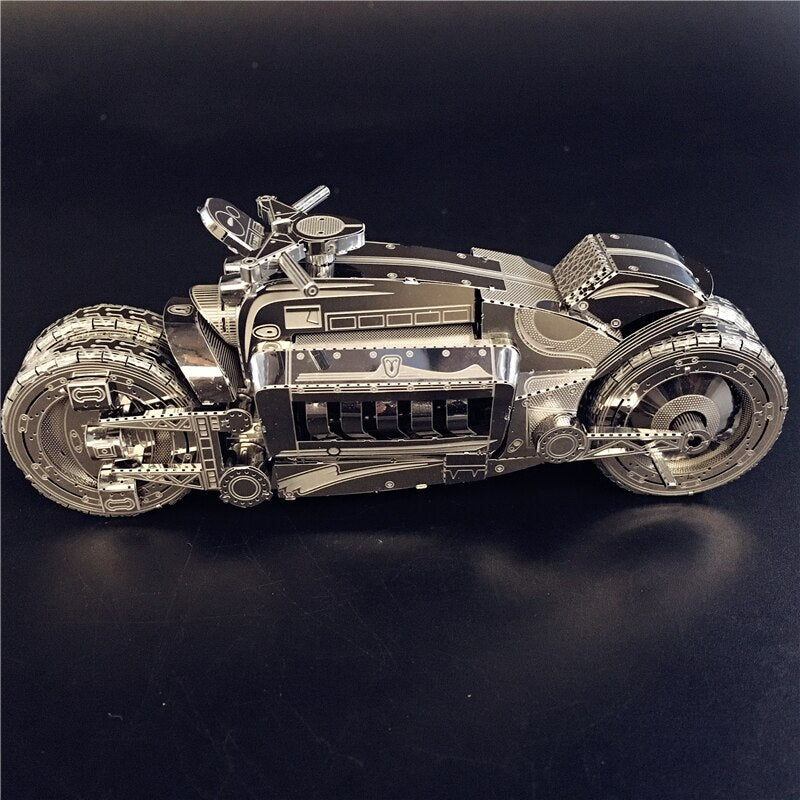 MMZ MODEL NANYUAN 3D Metal Model Kit: Dodge Tomahawk Concept Motorcycle
Sale price

$20.75
Regular price
(/)
Experience intricate modeling with the MMZ MODEL NANYUAN 3D Metal Model Kit. Assemble the iconic Dodge Tomahawk Concept Motorcycle in detail. Ideal for hobbyists and DIY enthusiasts.
---
Presenting the mesmerizing MMZ MODEL NANYUAN 3D Metal Model Kit, tailored for the passionate modeler and motorcycle enthusiast. This set brings the stunning Dodge Tomahawk Concept Motorcycle to life in a detailed 3D representation.

Key Features:

Intricate Design: Every element of the Dodge Tomahawk Concept Motorcycle has been meticulously crafted, offering an authentic 3D model.

Premium Quality Material: Made from pristine silver metal ensuring a lasting model.

Engaging 3D Puzzle: Dive into an enriching 3D puzzle assembly that sharpens the mind and refines motor skills.

Motorcycle Essence: The model captures the dynamic essence of the Dodge Tomahawk Concept Motorcycle in detail.

Complete Set: Contains all necessary components and a step-by-step image manual, making assembly straightforward.

Specifications:

Brand: METAL OCEAN
Model Number: I22215
Material: Premium Silver Metal
Style: Motorcycle
Puzzle Type: 3D PUZZLE
Gender: Suitable for all
Finished Model Size: 13.4 x 4.3 x 5.6 cm
Metal Sheet Size: 22 x 11 cm
Age Recommendation: 14+
Difficulty Level: 3/5 Stars

Safety & Guidelines:

Caution: Contains tiny parts posing a choking risk. Recommended to keep away from children below 3 years of age.

Handling: Due to sharp metal components, handle with care.

Guidance: Recommended for individuals aged 14 and above. Younger users should be supervised.

Package Contents:

Concept Motorcycle 3D Metal Puzzle Toy
Detailed English/Chinese Instruction Manual

Gift Ideas:
The MMZ MODEL NANYUAN Metal Model Kit is a splendid gift for motorcycle aficionados, DIY lovers, and puzzle enthusiasts. Whether it's a birthday, anniversary, or special event, this model kit is bound to impress.

In Conclusion:
With METAL OCEAN's 3D Metal Model Kit, you can relive the thrill of modeling, combined with the allure of the Dodge Tomahawk. An unmissable addition for any hobbyist's collection.

Secure yours today and embrace the art of metal modeling!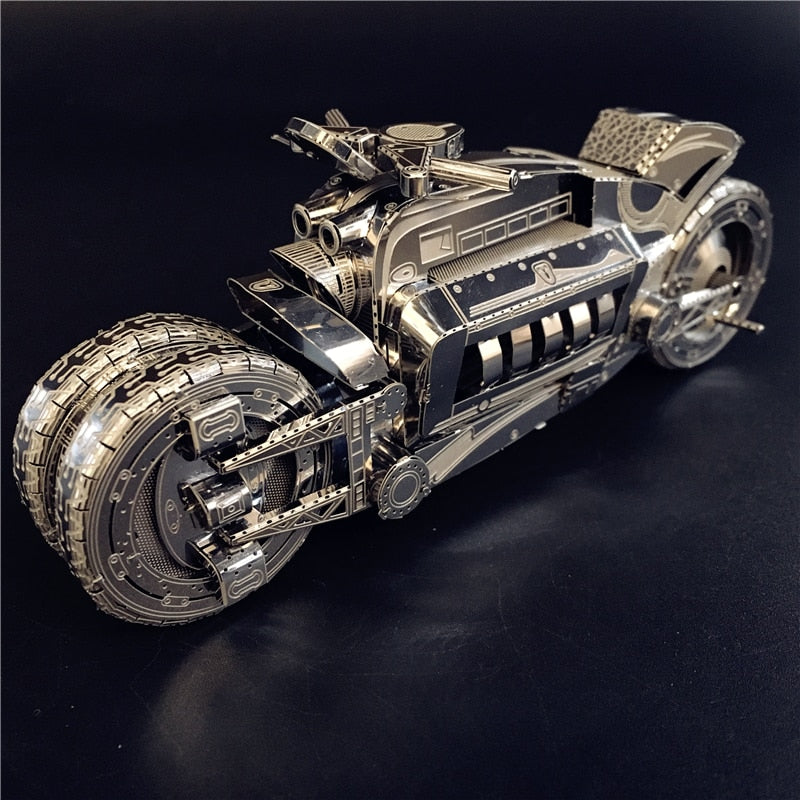 MMZ MODEL NANYUAN 3D Metal Model Kit: Dodge Tomahawk Concept Motorcycle
Sale price

$20.75
Regular price
Choose options