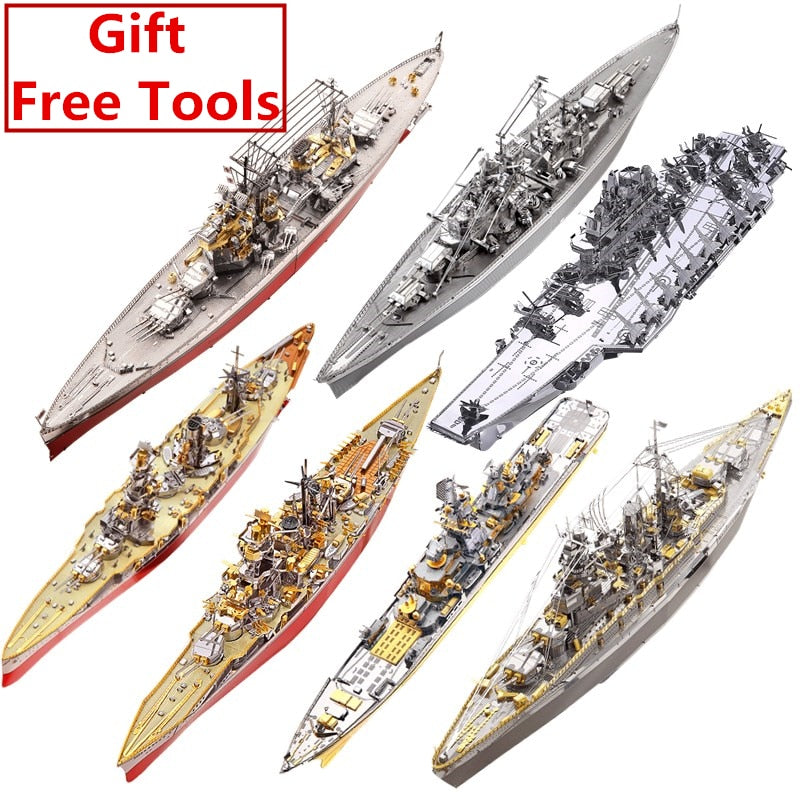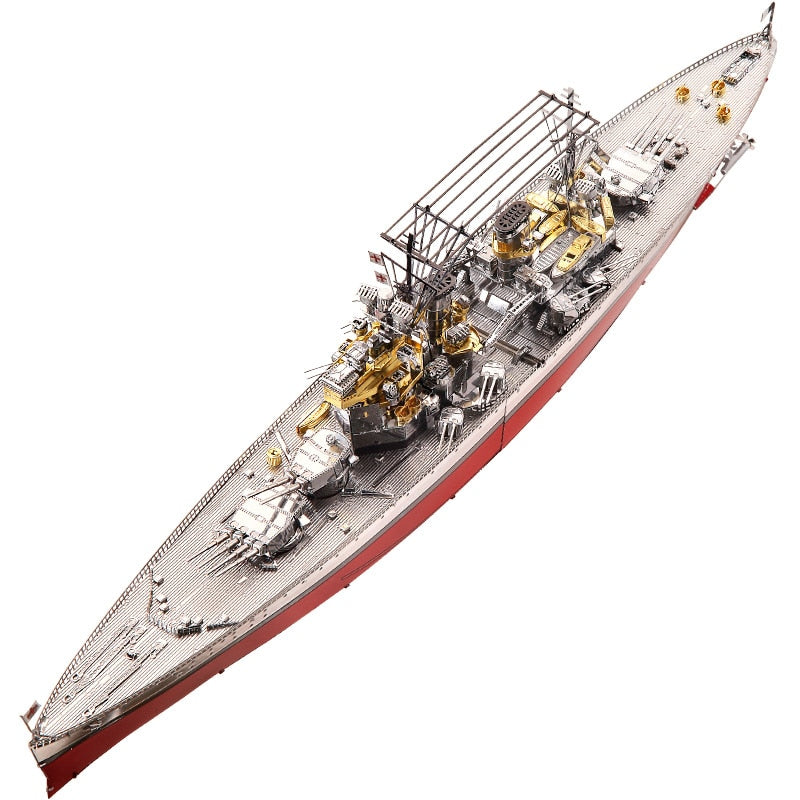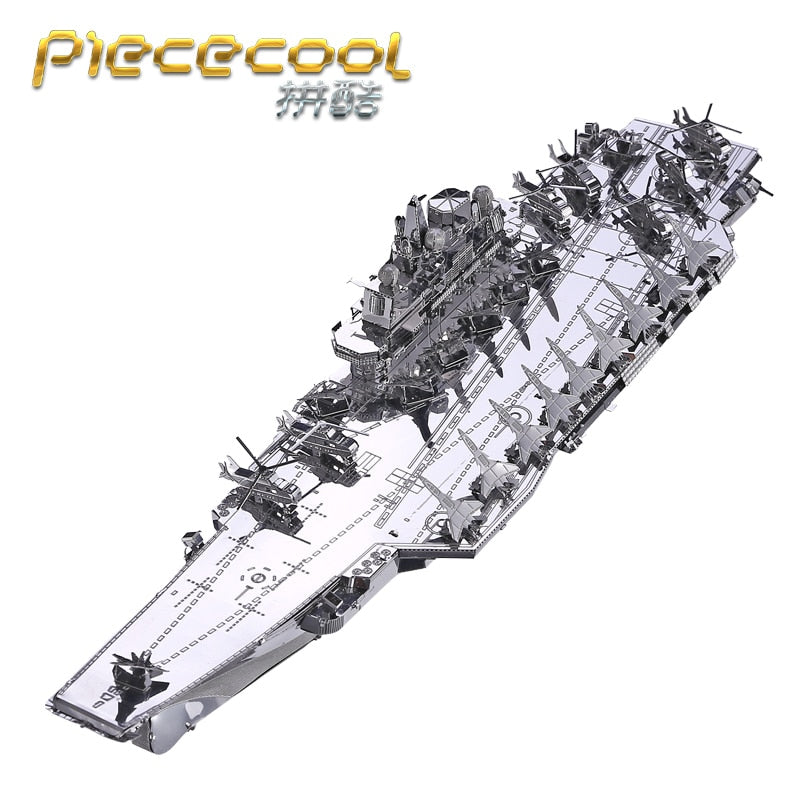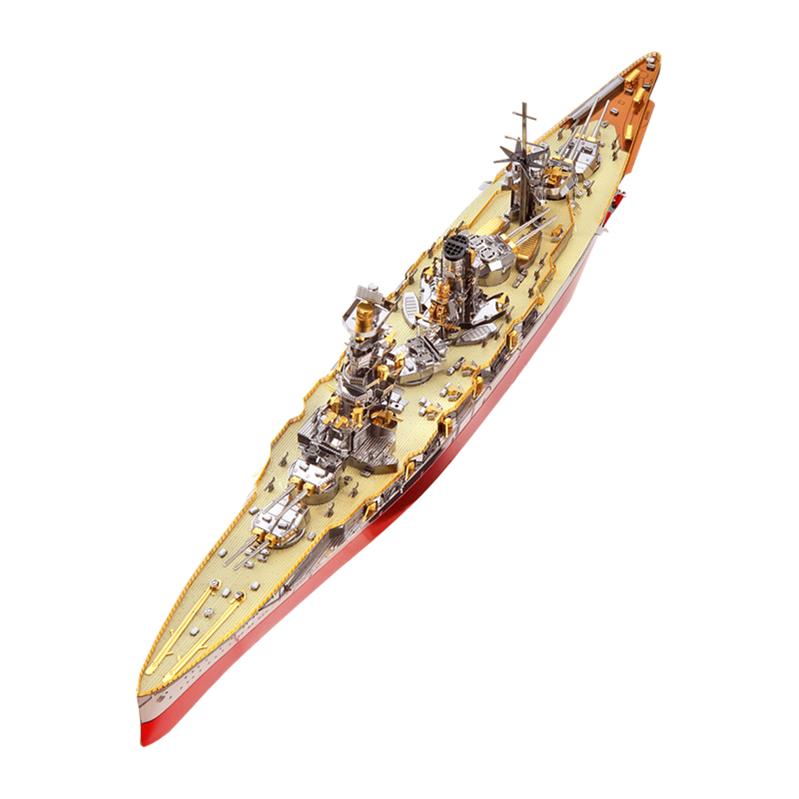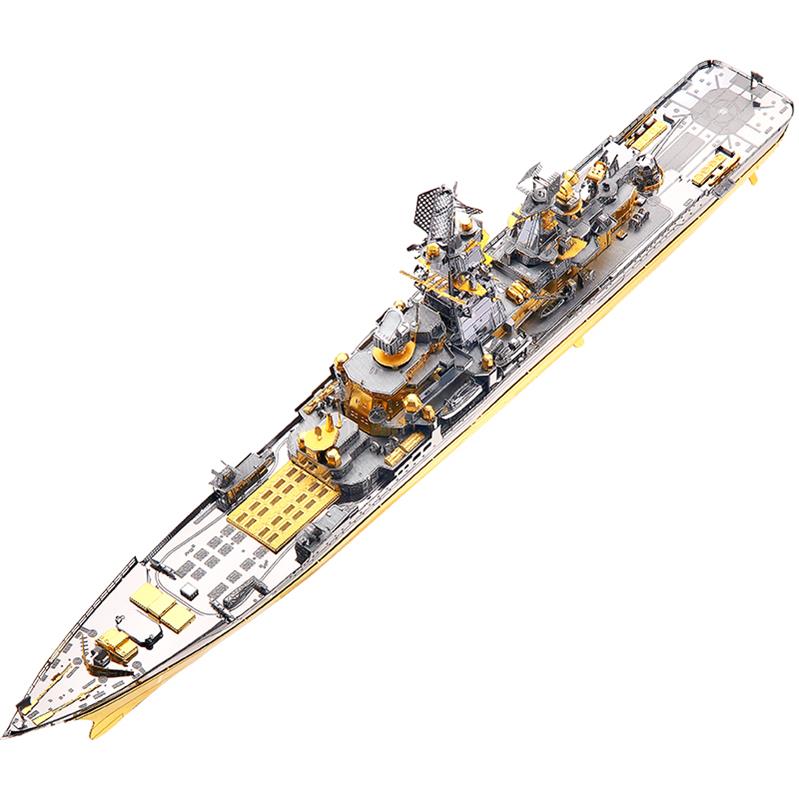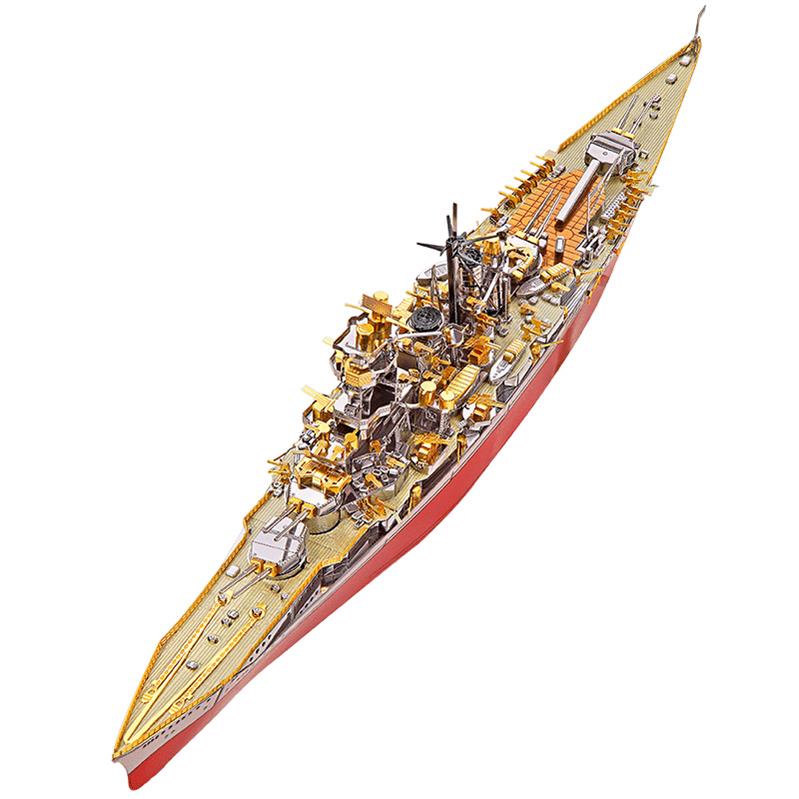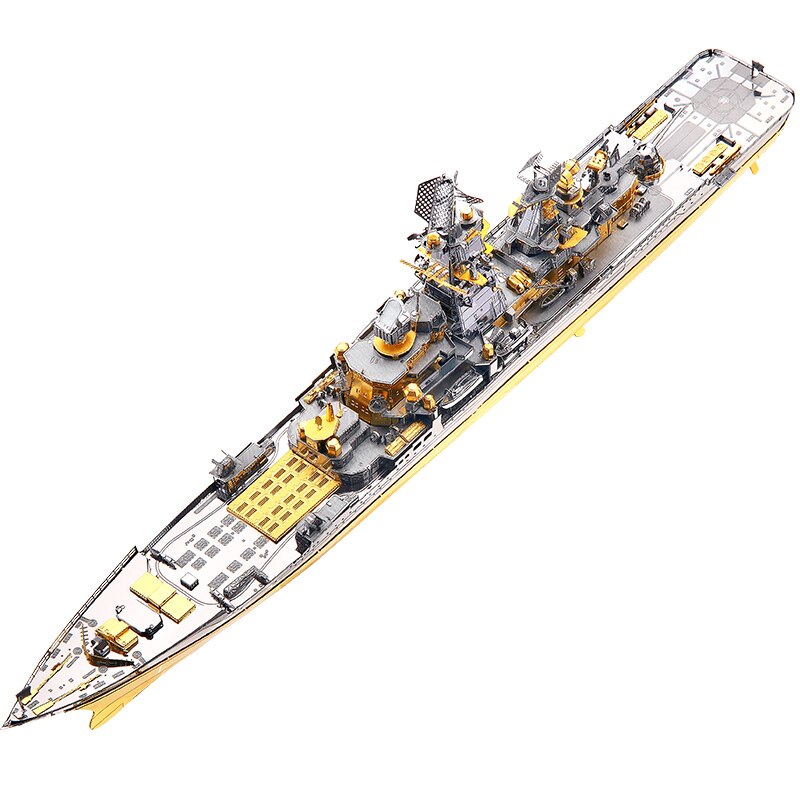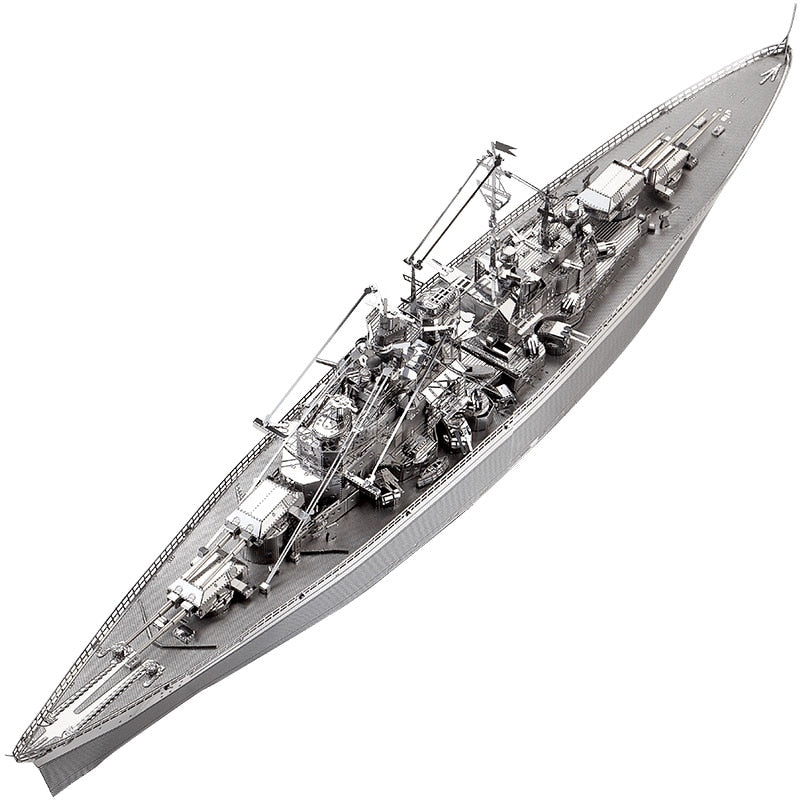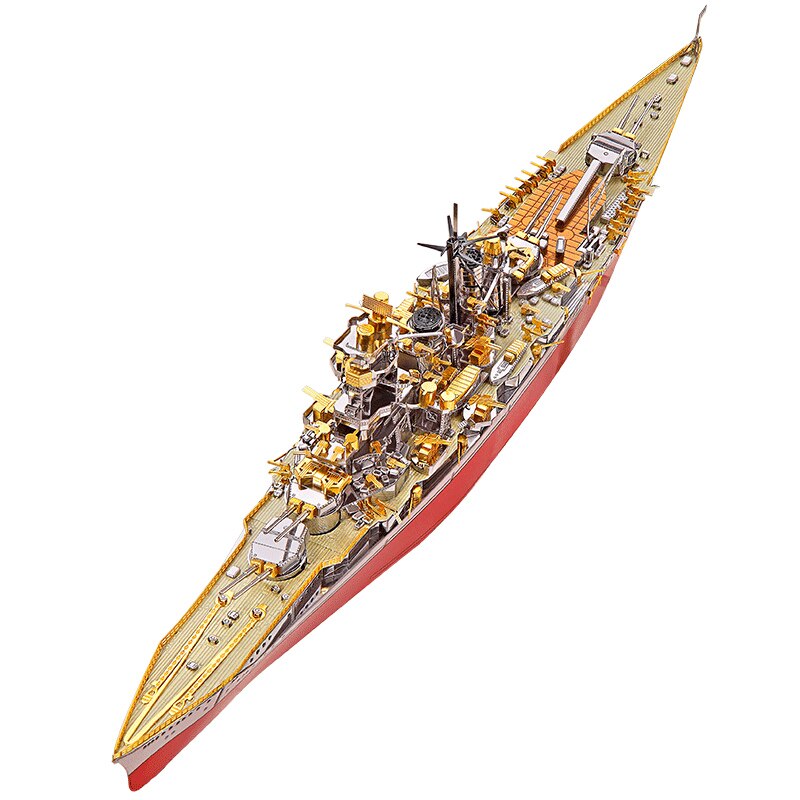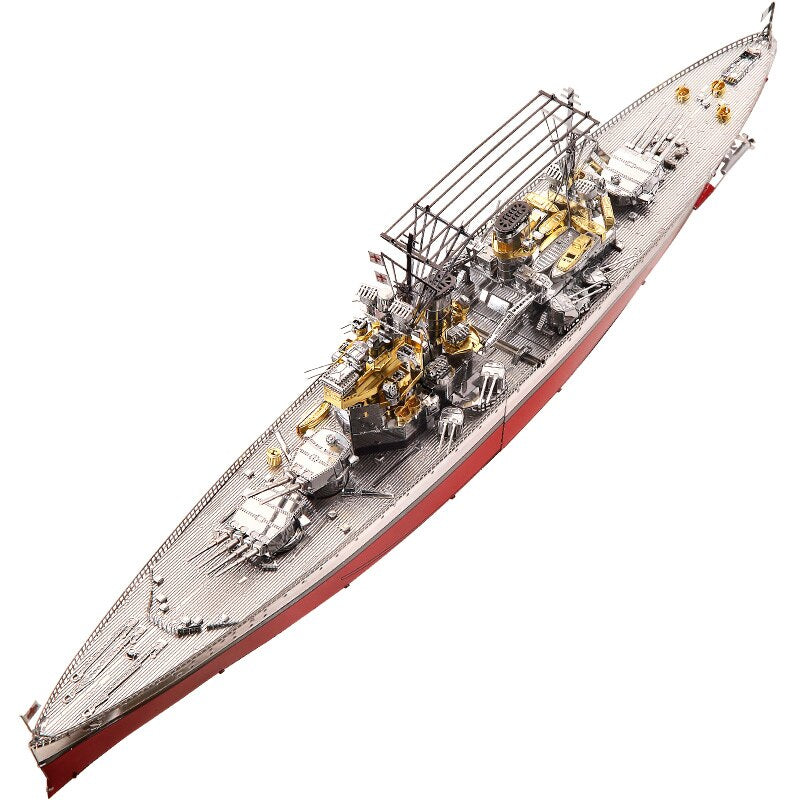 MMZ MODEL Piececool 3D Metal Puzzle Russian Japan Kongou Nagato Battleship DIY Assemble Model Kits Laser Cut Jigsaw toy gift
Sale price

$26.65
Regular price
(/)
Dive into a detailed DIY experience with the Piececool 3D Metal Puzzle of the Russian Battlecruiser Pyotr Velikiy. Made with precision, this intricate model promises an enriching assembly adventure. A perfect gift for military enthusiasts and puzzle lovers.


---
Piececool 3D Metal Battleship, Carrier, & Battlecruiser Puzzle Models 

Discover the world of naval warfare and engineering with the Piececool 3D Metal Puzzle. Designed with accuracy and passion, the Russian Battlecruiser Pyotr Velikiy is a testament to naval prowess and architectural grandeur. Whether you're a military aficionado, a DIY enthusiast, or just looking for a unique gift, this model is sure to captivate and challenge.

Key Features:

Authentic Design: Detailed representation of the Russian Battlecruiser Pyotr Velikiy, bringing history and engineering to your fingertips.

High-Quality Material: Constructed using premium Brass and Stainless iron ensuring longevity and a polished finish.

DIY Experience: Comes with 270 pieces, providing a challenging and rewarding DIY assembly experience.

No Glue Required: Expertly designed to fit together without the need for adhesives, ensuring a clean and seamless build.

Detailed Manual: Step-by-step image manual included, making the assembly process user-friendly.

Specifications:

Brand: Piececool, METAL OCEAN
Model: P110-GS
Finished Model Size: 31.5 x 4 x 10 CM (12.4 x 1.6 x 3.9 inches)
Sheets: 5 metal sheets, each measuring 11 x 21 cm
Pieces: 270
Age Recommendation: 14+
Difficulty Level: ★★★★★☆☆
Style: Military

Safety Information:
This model contains small parts and has sharp edges. It is advised to keep it away from children under 3 years of age. Always handle with care during assembly.

What's in the Box?

Piececool Russian Battlecruiser Pyotr Velikiy P110-GS 3D DIY Metal Model Kits Puzzle Toy.
English Instruction Manual.

Closing Thoughts:
Dive deep into a world of precision and intricacy with the Piececool 3D Metal Puzzle. An ideal gift for those who appreciate fine craftsmanship and the allure of military marvels. Experience the thrill of bringing a masterpiece to life, one piece at a time.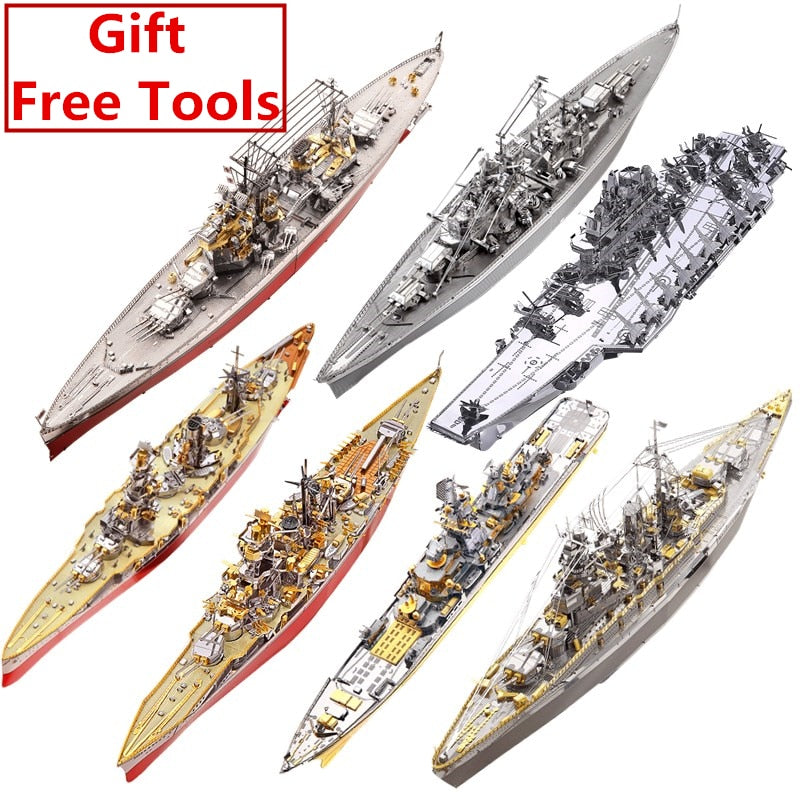 MMZ MODEL Piececool 3D Metal Puzzle Russian Japan Kongou Nagato Battleship DIY Assemble Model Kits Laser Cut Jigsaw toy gift
Sale price

$26.65
Regular price
Choose options