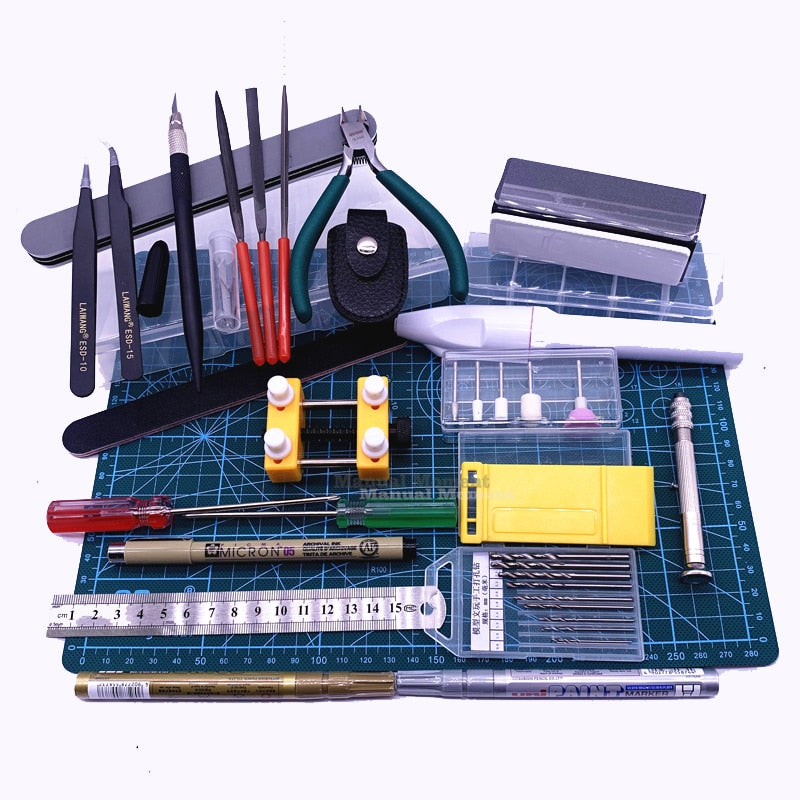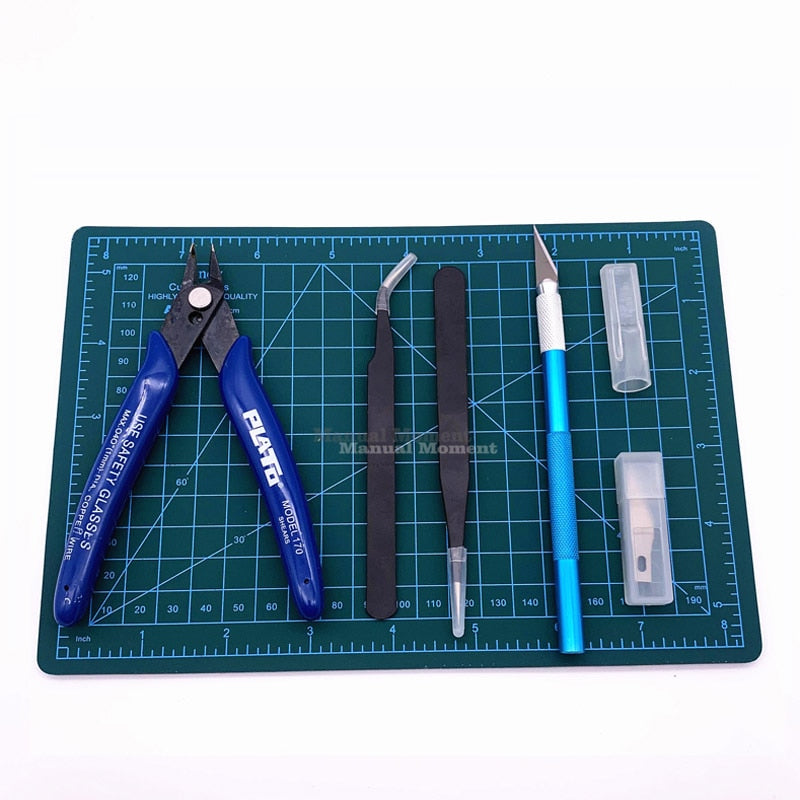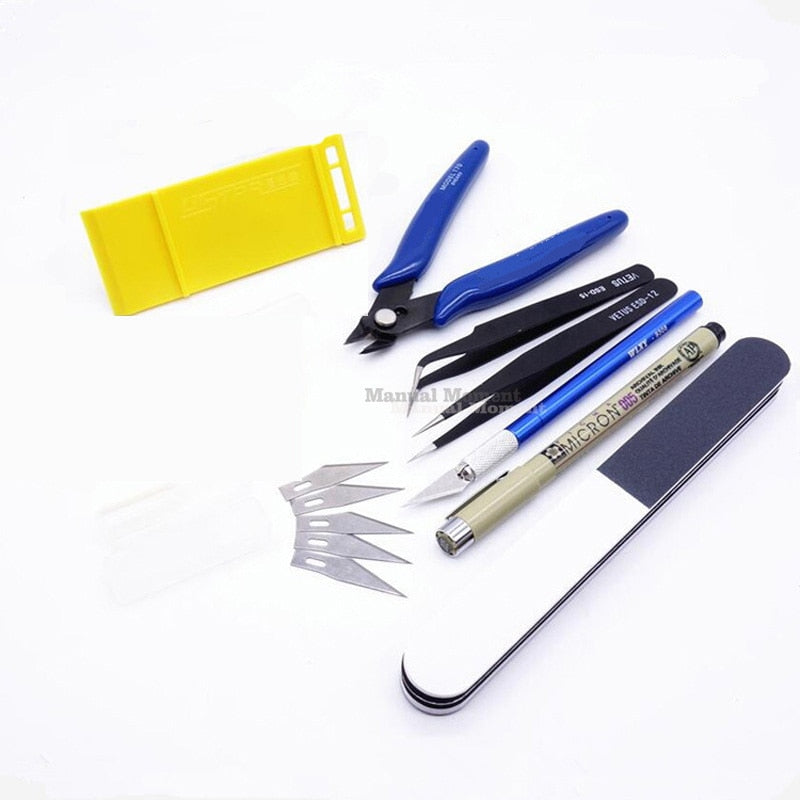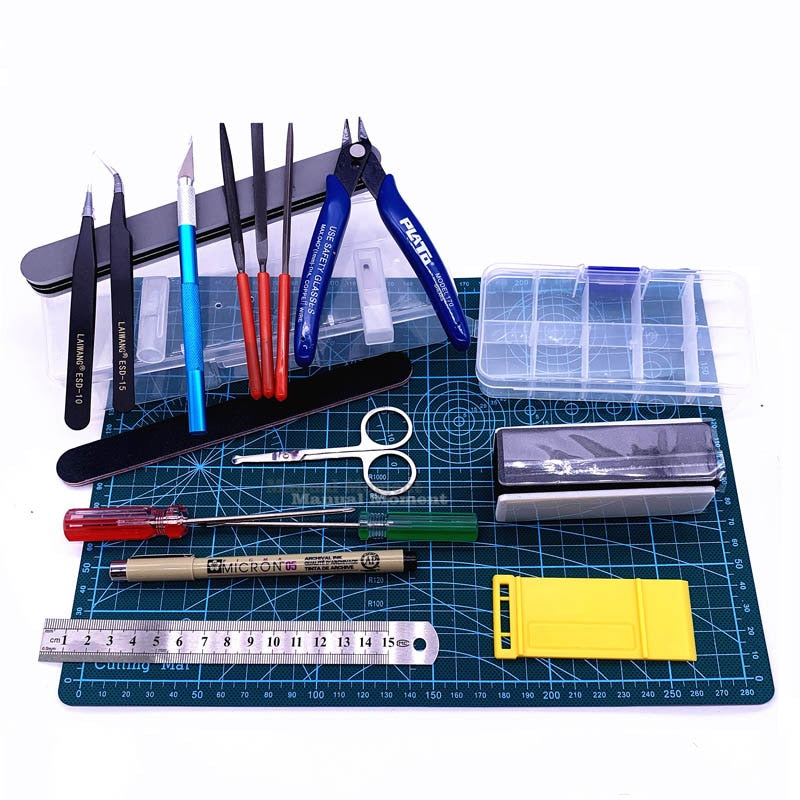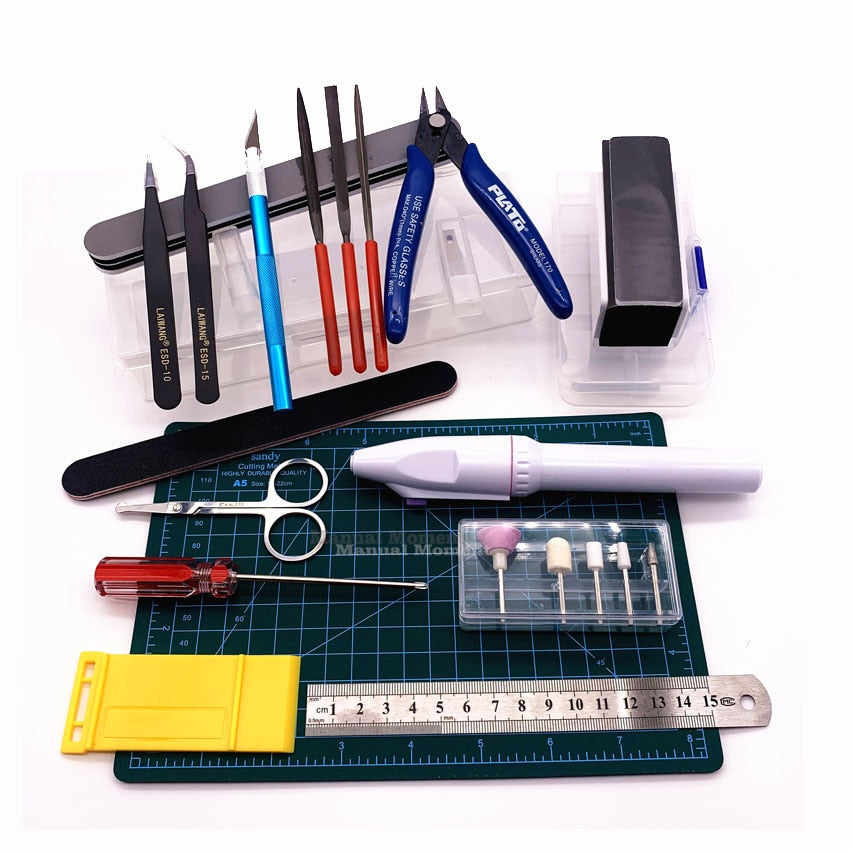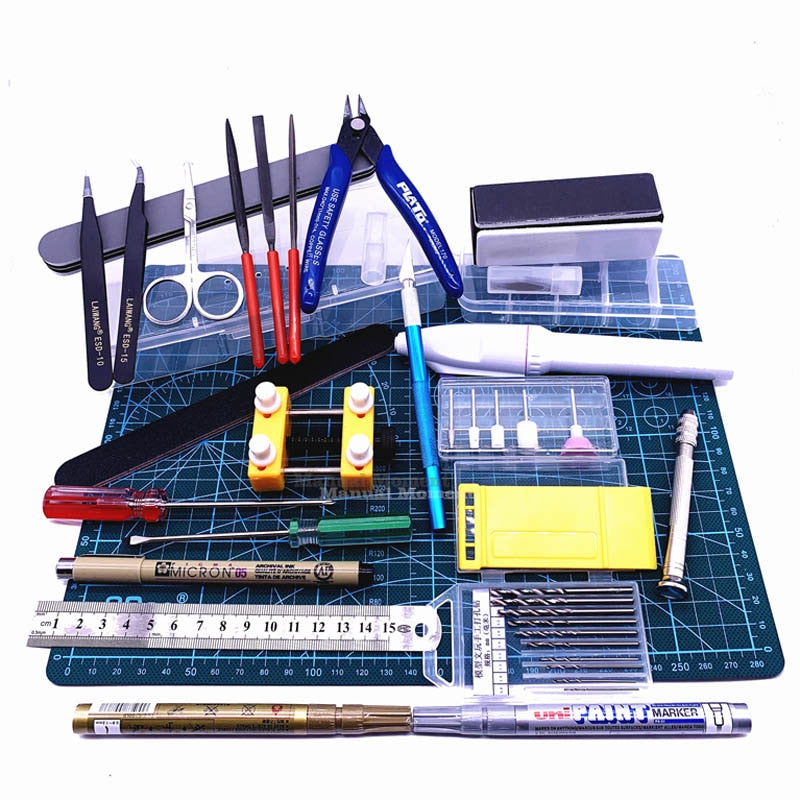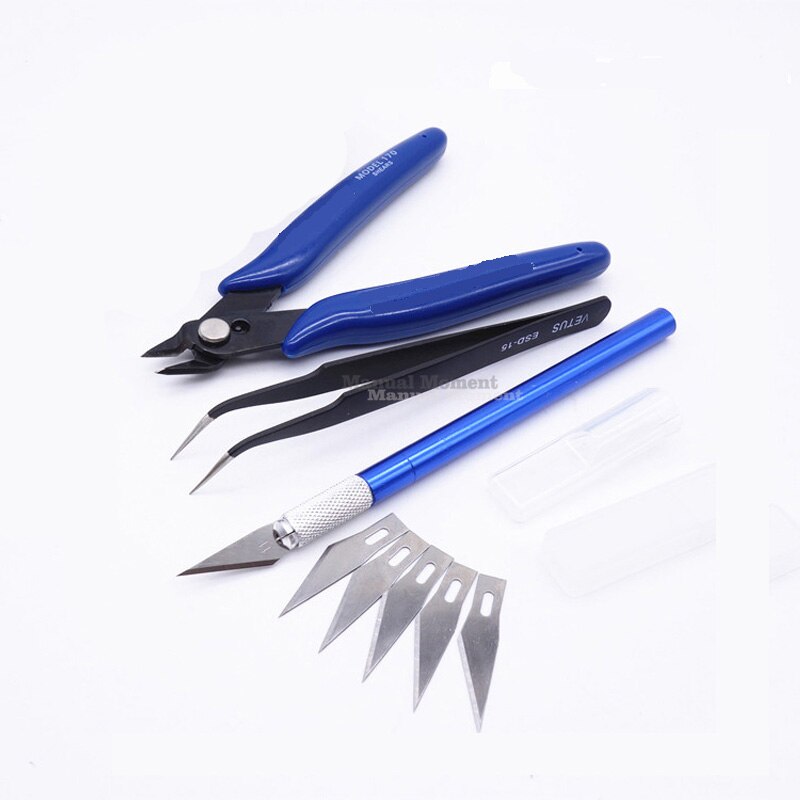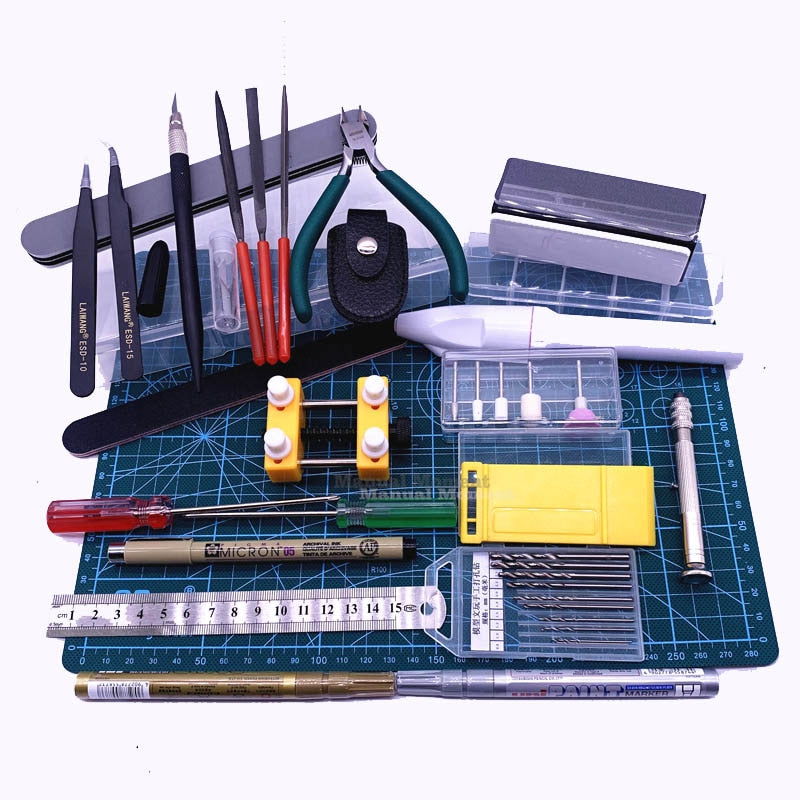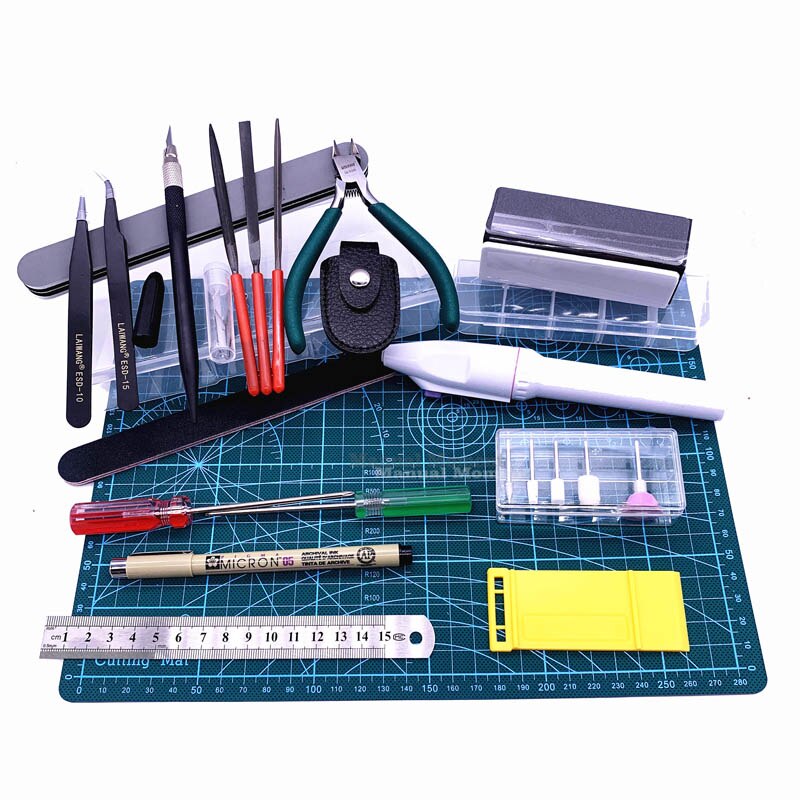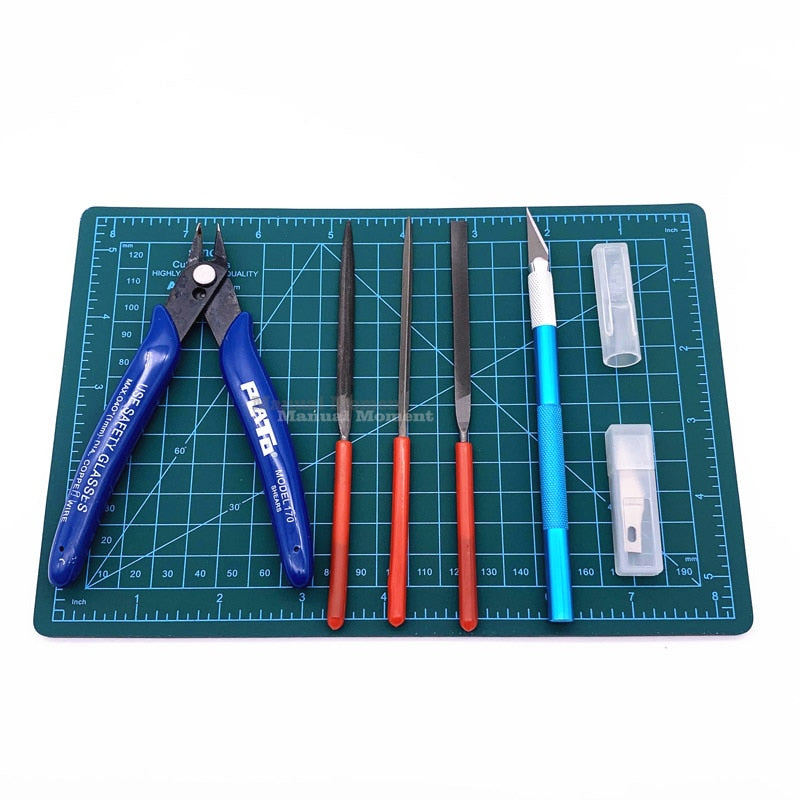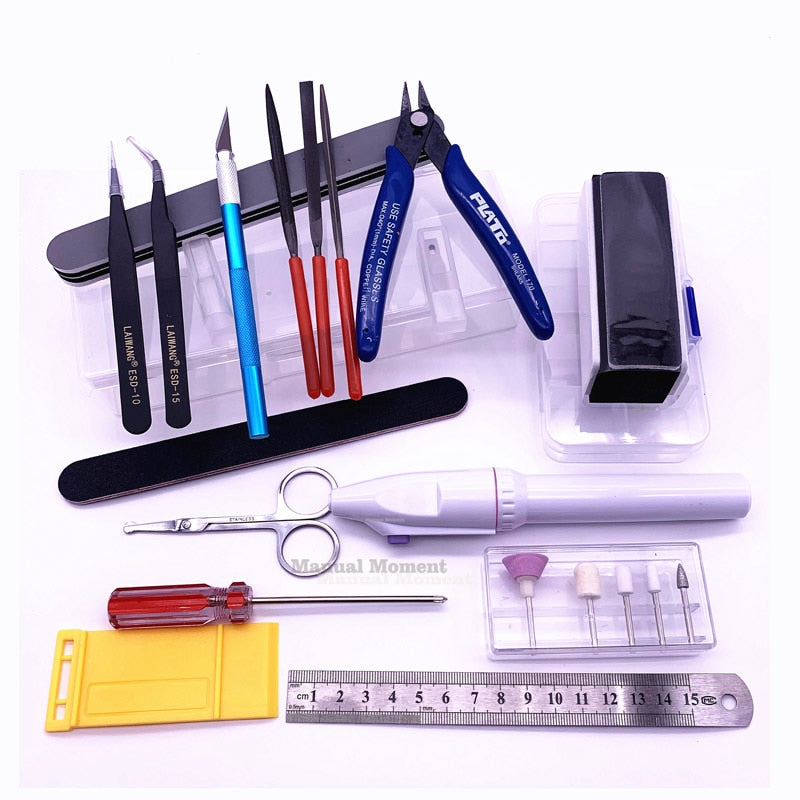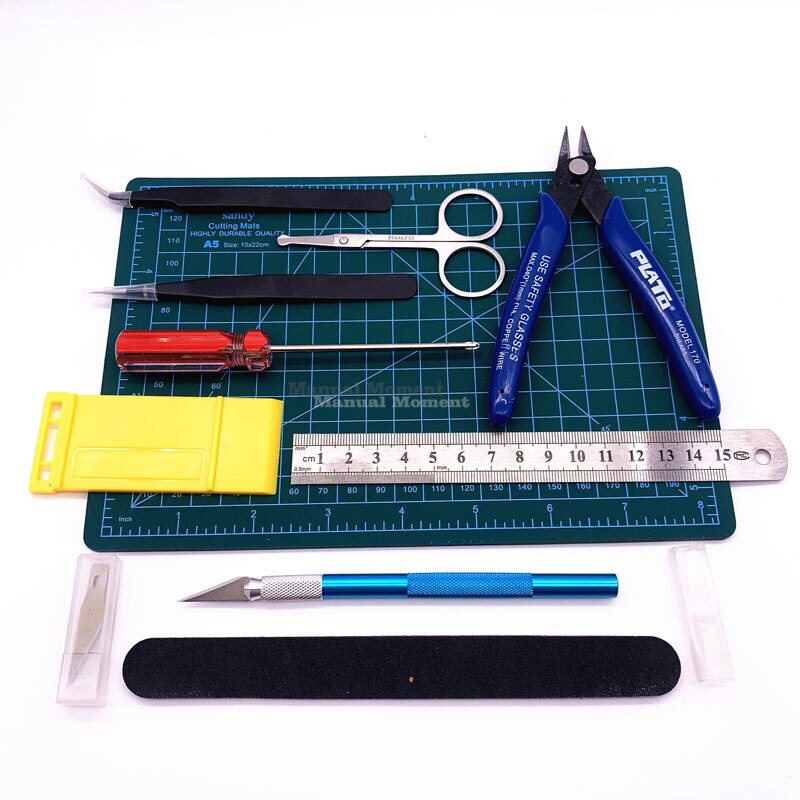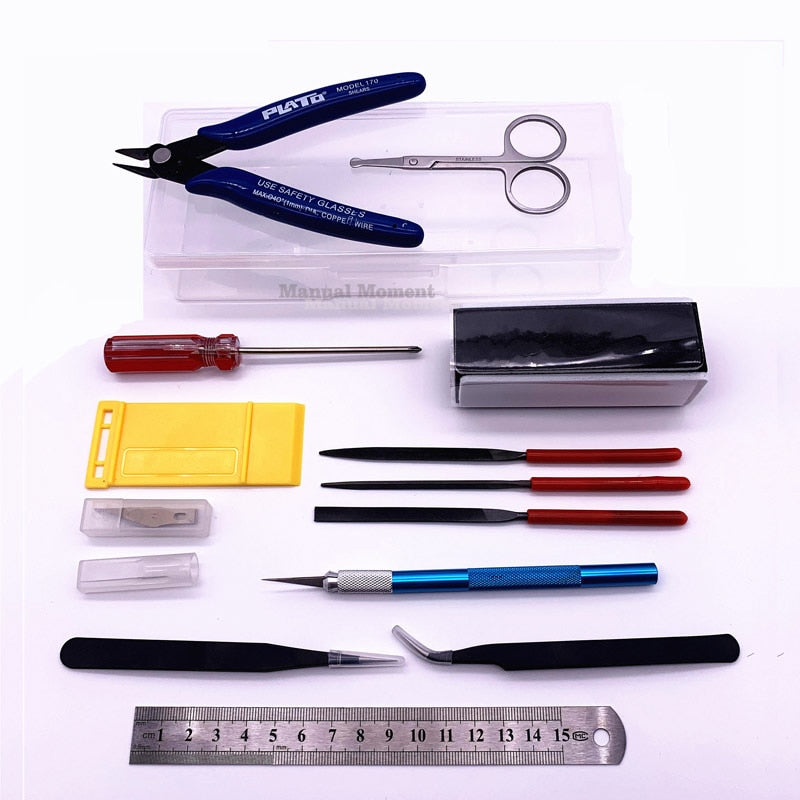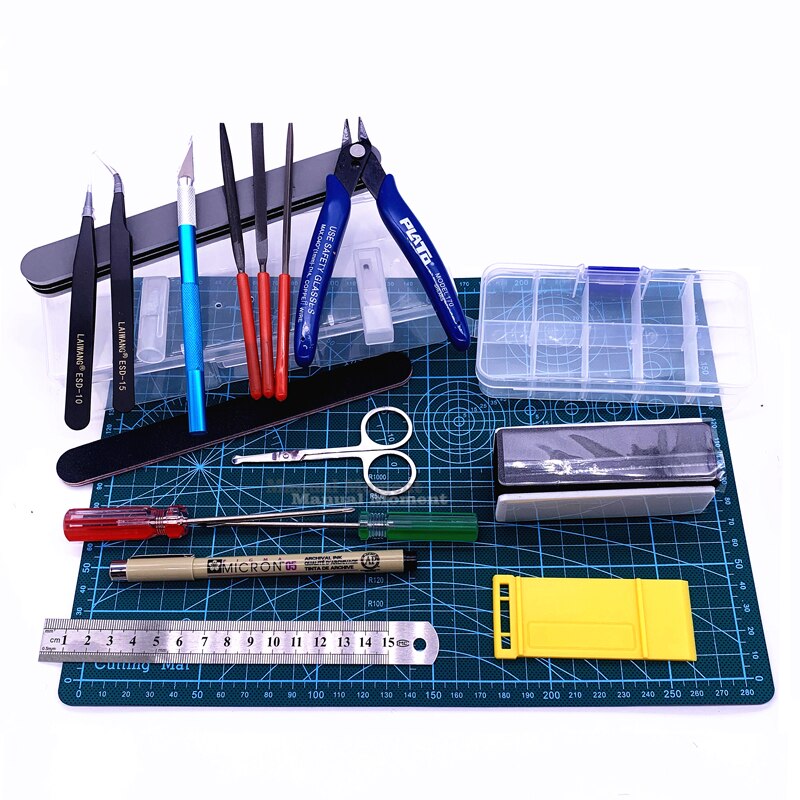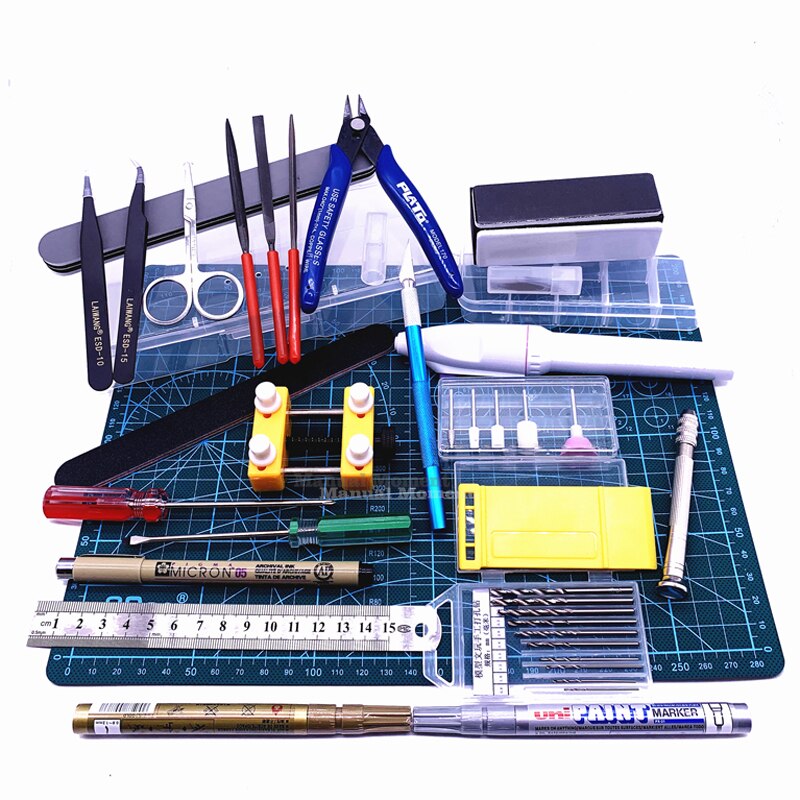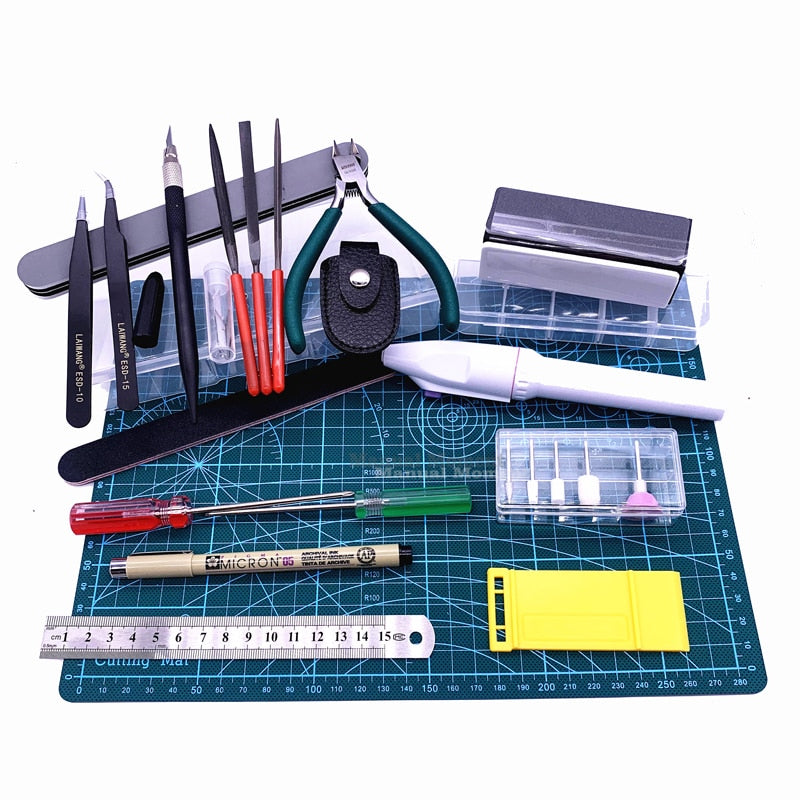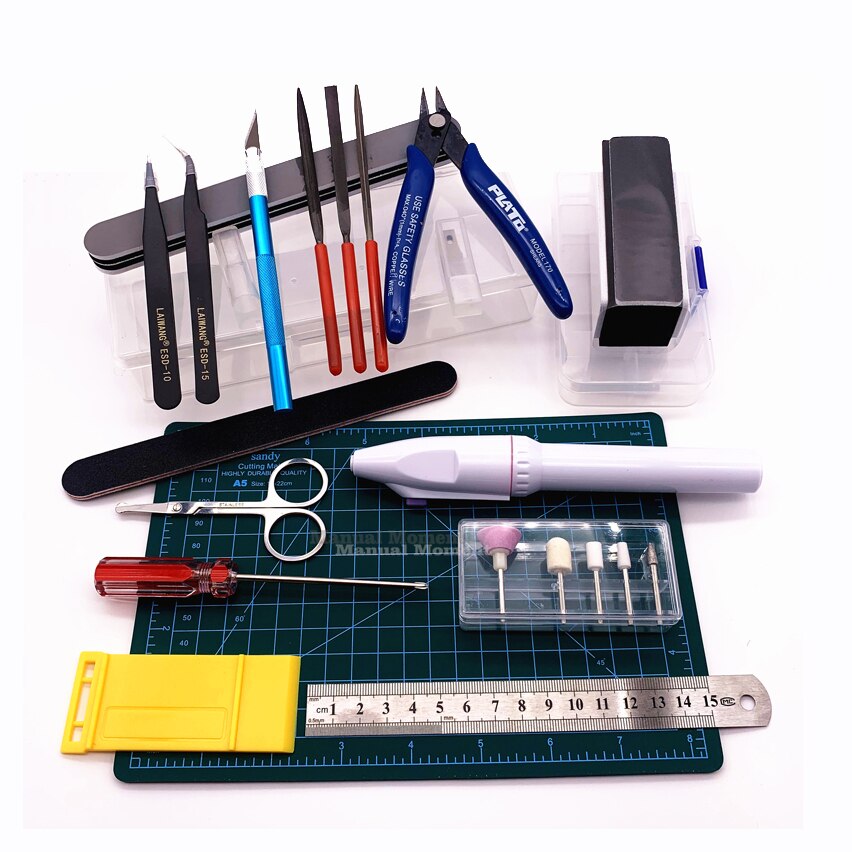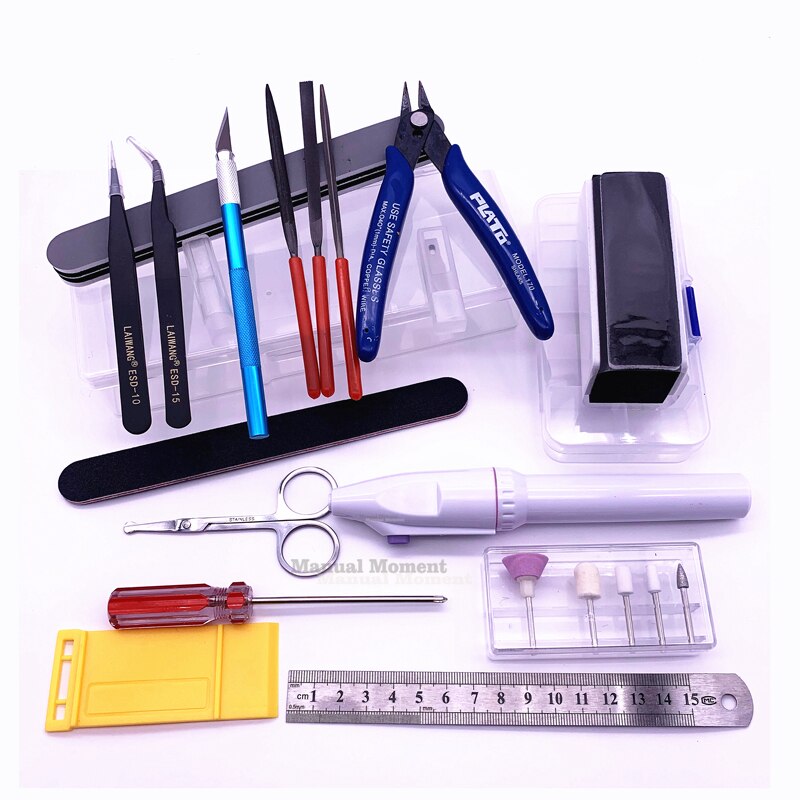 Model Building Accessories- Combo Hobby & Craft Accessory Toolkits
Sale price

$61.47
Regular price
(/)
Elevate your crafting experience with Manual Moment's range of Hobby & Craft Accessory Toolkits. Choose from 13 distinct sets, crafted for precision, durability, and utmost perfection in model building!
---
Unveiling the Ultimate Combo: Model Building Accessories by Manual Moment!

Whether you're an avid model builder or just starting on your journey, every craftsman knows the importance of the right tools. With Manual Moment's Hobby & Craft Accessory Toolkits, get ready to elevate your model-building experience!

A Toolkit for Every Craftsperson

Dive into the extensive range of toolkits designed for different levels and types of model-building activities. From precision hobby knives to all-encompassing kits, there's something for every model enthusiast.

Comprehensive Range: Choose from an impressive array of 13 different toolkits. Whether you're looking for specific tools or a broad collection, we've got you covered.
Premium Quality Materials: Crafted from high-quality metal, our tools ensure durability and precision, making sure you get that perfect model finish every time.
Tailored for Model Enthusiasts: Every toolkit is designed keeping in mind the needs of model builders. So whether it's a plane, train, or automobile, your models get the perfect touch.

Product Highlights:

Versatile Range: With tools ranging from 1-26 items per set, pick the one that fits your requirements best.
Precision at Its Best: Our hobby knives are designed for utmost precision, ensuring every detail of your model is perfect.
Safe & User-Friendly: While our tools are sharp and precise, safety is paramount. Minor users are advised to use under the supervision of guardians.

Step up your model-building game with Manual Moment's Hobby & Craft Accessory Toolkits. It's more than just a toolkit; it's a commitment to perfection.

Safety First: Remember, while these tools promise precision and excellence, they are sharp. Minor users must always use them under the supervision of guardians for safety.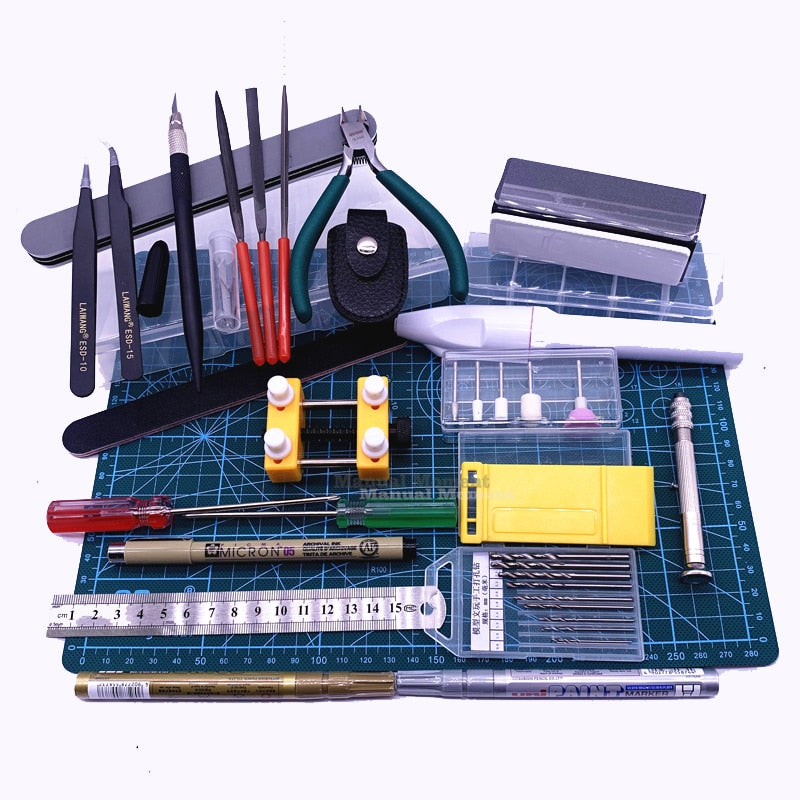 Model Building Accessories- Combo Hobby & Craft Accessory Toolkits
Sale price

$61.47
Regular price
Choose options