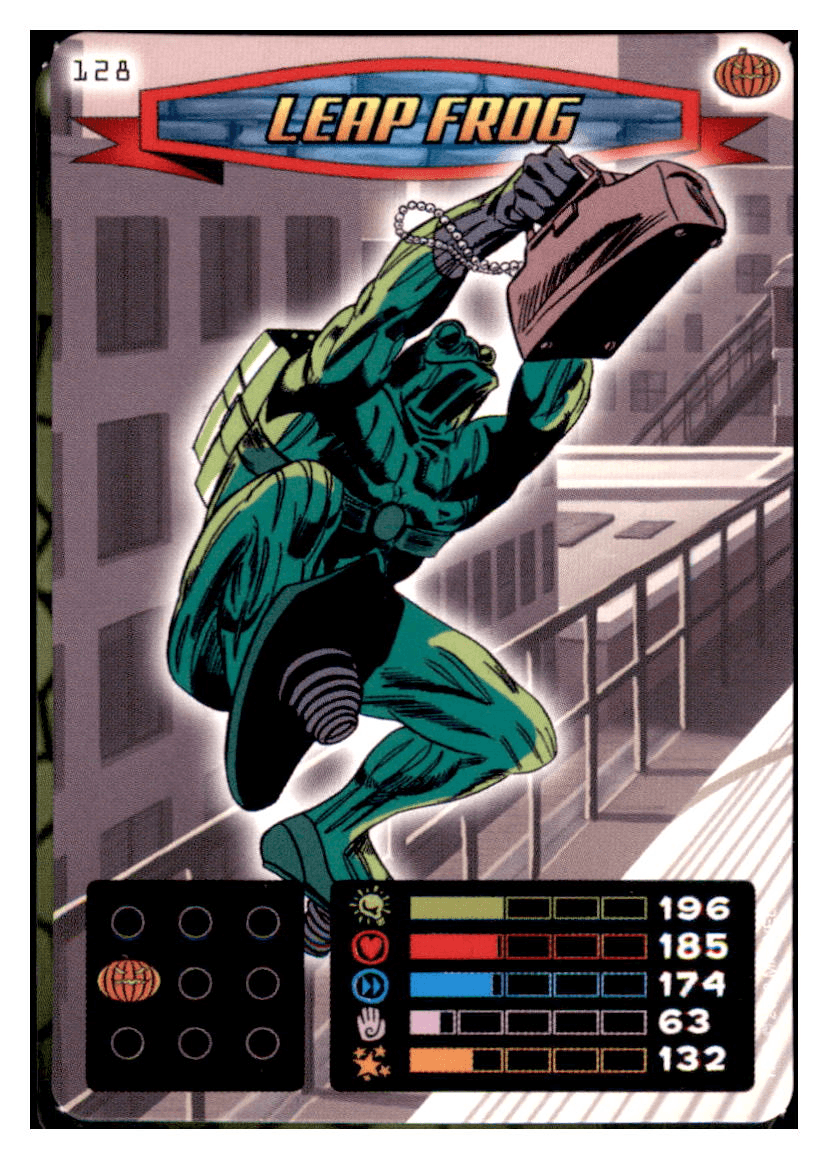 2008 Marvel Spider-Man Heroes & Villains Leap Frog Power Card Collection DPT1C
Sale price

$5.50
Regular price
(/)
Unearth a piece of Marvel's legacy with the 2008 Spider-Man Heroes & Villains Power Card Collection. Dive into the eternal confrontations of New York's web-slinger.
---
2008 Marvel Spider-Man Power Card: Heroes & Villains Unleashed

A Web of Adventures:
Spider-Man's universe, filled with formidable foes and reliable allies, is vast and vibrant. The 2008 Marvel Power Card Collection encapsulates these tales, providing fans with a tangible connection to Spidey's storied history.

Card Details:

Series: Marvel Power Card Collection 2008
Theme: Spider-Man Heroes & Villains
Edition: DPT1C

Card Features:

Dynamic Artwork: Showcasing stunning illustrations, the card captures the essence of Spider-Man's duels with foes and collaborations with fellow heroes.
Engaging Stats: On the reverse side, dive into statistics and tidbits that offer deeper insights into Spider-Man's universe and his confrontations.
Premium Finish: With a glossy surface, the card boasts durability and a vivid color palette, making it a centerpiece in any Marvel collection.
Limited Edition: As a part of the DPT1C set, this card stands out with its distinct detailing and unique placement within the Spider-Man narrative.

Conclusion:
For Marvel enthusiasts and Spider-Man aficionados, the 2008 Heroes & Villains Power Card Collection is a gateway into the heart of the web-slinger's universe. Whether you're reliving childhood memories or introducing a new generation to the world of Peter Parker, this card is a must-have!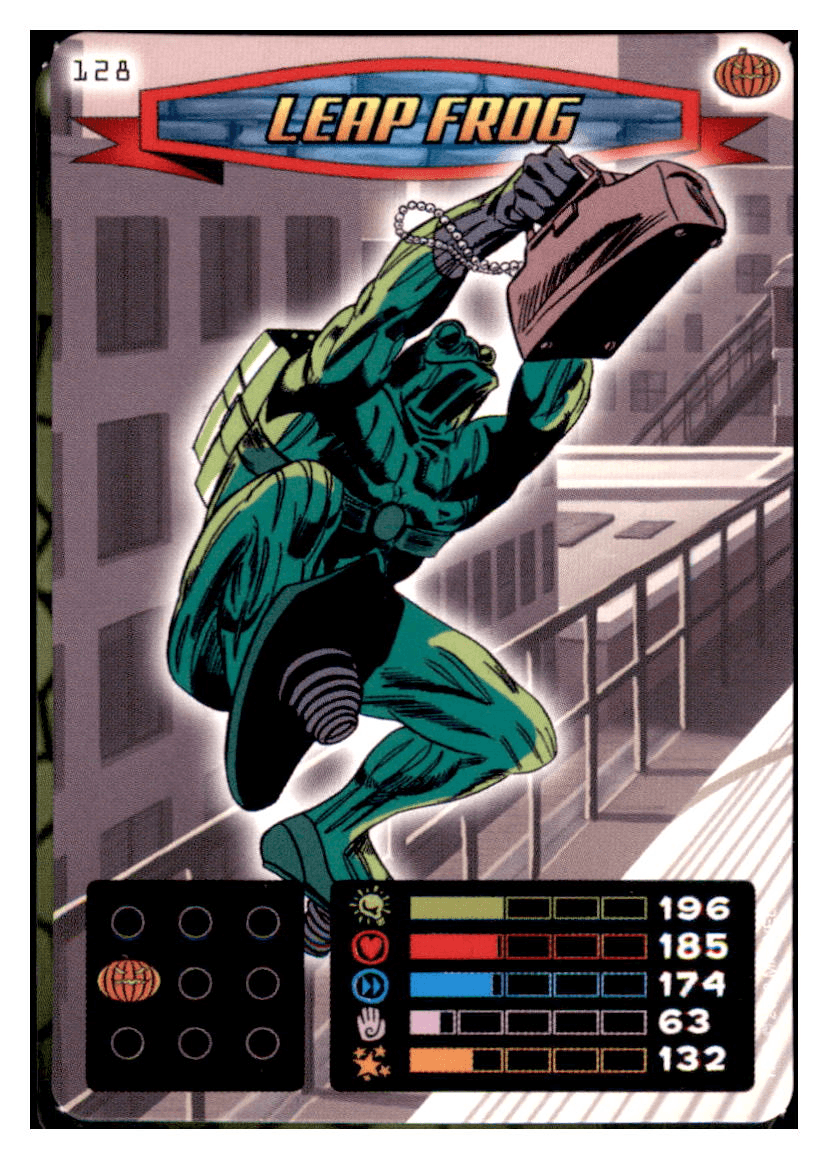 2008 Marvel Spider-Man Heroes & Villains Leap Frog Power Card Collection DPT1C
Sale price

$5.50
Regular price
Choose options